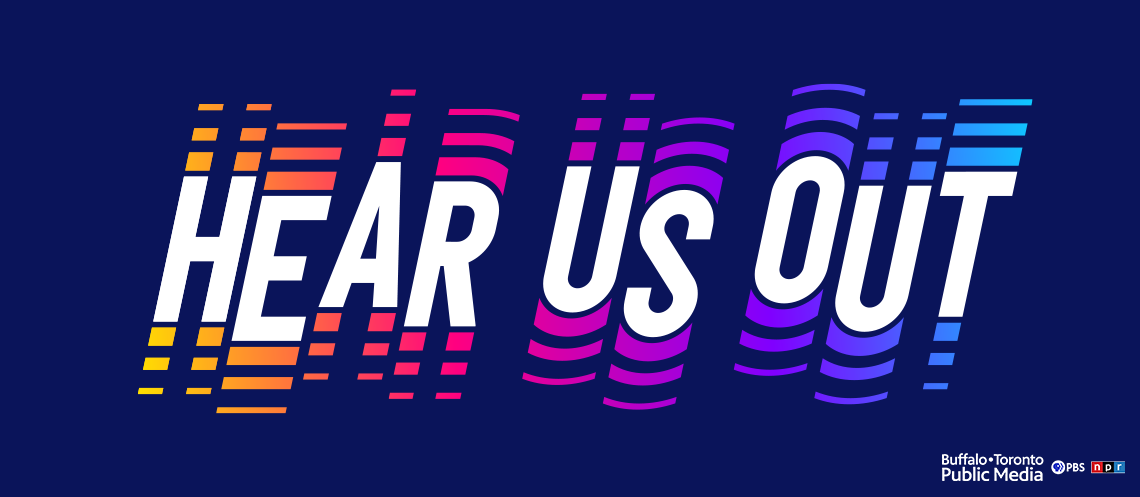 Get ready for an afternoon of musical magic and discovery on Saturday, December 9th, starting at 2pm, at Buffalo Toronto Public Media!
Hear Us Out: Steel Drum Magic! | December 9
Calling all music enthusiasts aged 8-12 (and their accompanying adults) for a fantastic journey into the world of music.
Get ready for an electrifying adventure with Hear Us Out: Steel Band Magic, presented by Buffalo Toronto Public Media. The second in a performance series geared toward 8-12 year olds, Steel Band Magic features Tom Berich and Ted Canning and includes a super cool, hands-on experience with steel bands – you won't believe the fun we've got in store for you!
om and Ted, our steel band gurus, have traveled all the way to the sunny Trinidad and Tobago, where the Steel Pan was born. These amazing musical instruments are like nothing you've ever seen – they're actually made from old 55-gallon oil drums! Can you believe it?
We've got an exciting 20 to 30-minute storytime about the Steel Pan's incredible history, but that's just the beginning. The real blast is when you get to try your hand at playing these awesome instruments! We'll all come together and create a fantastic song as a team by the end of our time together.
Guess what? We've got over 20 different steel instruments for you to experiment with. From tiny, high-pitched notes on short barrels to deep bass sounds from the big, 55-gallon drums – you get to choose your musical adventure!
You won't believe it, but in the Caribbean, they have super-duper steel bands with up to 120 members! And once a year, they throw the biggest music festival ever – it's called Panorama. It's like a musical explosion and kicks off Carnival season.
Oh, and here's the best part: you don't need to read music to join in on the fun. Everyone is invited to be part of this musical extravaganza. Are you ready to rock with us and discover the amazing world of Steel Pan music at "HEAR US OUT: Steel Band Magic"? Let's make some music and memories together!!
Parking is FREE in our gated parking lot, located on Charles Street!
Reserve your spot today for this free event. You must be signed up to attend.
Hear Us Out: Steel Drum Magic!
Saturday, December 9
2pm
Buffalo Toronto Public Media
140 Lower Terrace
Downtown Buffalo

Free Parking | 140 Lower Terrace
Buffalo Toronto Public Media is conveniently located in downtown Buffalo at 140 Lower Terrace, near the I-190. The entrance to our parking lot is on Charles Street (also known as "Mark Russell Alley").

This program is made possible with funds from the Statewide Community Regrant program, a regrant program of the New York State Council on the Arts with the support of the Office of the Governor and the New York State Legislature and administered by Arts Services Inc.