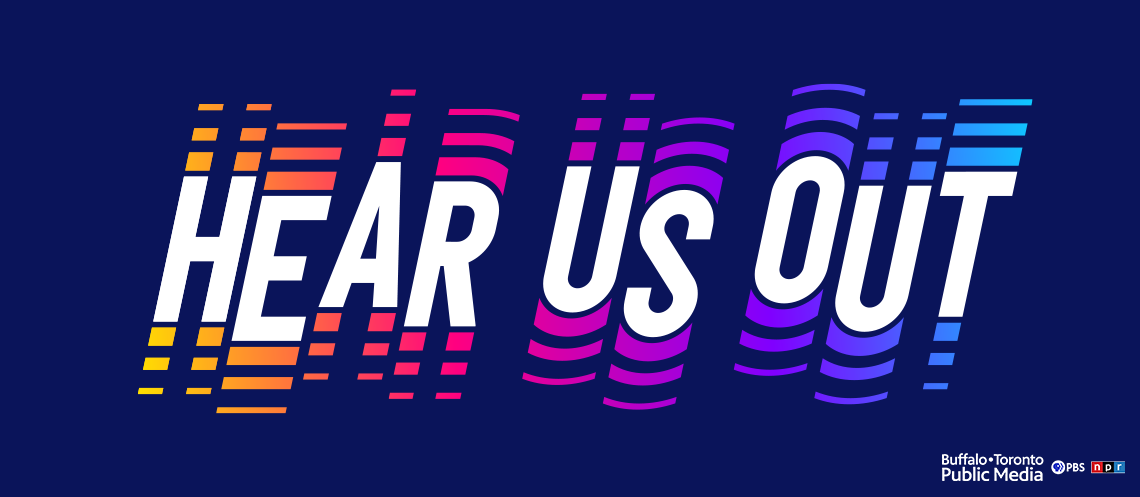 Get ready for an afternoon of musical magic and discovery on Saturday, November 18th, starting at 2pm, at Buffalo Toronto Public Media!
Hear Us Out: Strings Spectacular! | November 18
Calling all music enthusiasts aged 8-12 (and their accompanying adults) for a fantastic journey into the world of music. We proudly present "Strings Spectacular" - an event that'll make your Saturday unforgettable!
Meet the dynamic Docenko duo, Ivan and Greg, who are here to unlock the secrets of two incredible musical marvels: the piano and the violin.
Get ready to dive into the intriguing history and explore the inner workings of the piano as Ivan Docenko delves into its origins. You'll see firsthand how all those keys, hammers, and strings come together to create harmonious melodies.
But that's not all! Greg Docenko will join the fun and take you on a journey through the world of violins. Ever wondered how this elegant instrument produces its mesmerizing sounds? Greg will reveal the fascinating secrets behind the strings and bows.
After the enlightening talks, brace yourself for a spectacular musical showcase as Ivan and Greg dazzle you with a range of delightful selections. From classical masterpieces to contemporary hits, these musicians will showcase the incredible diversity of their instruments.
And here's the kicker: the spotlight isn't just on them! We're giving you, our fantastic audience, the chance to join in on the fun. Don't be shy; this is your opportunity to make some musical magic of your own. Then take a look behind the scenes of television and radio with a tour of Buffalo Toronto Public Media's impressive studios!
Mark your calendars, grab your family and friends, and get ready for an afternoon filled with music, exploration, and unforgettable moments. We can't wait to see you there at "Strings Spectacular" - an event that's sure to strike all the right chords!
Parking is FREE in our gated parking lot, located on Charles Street!
Reserve your spot today for this free event. You must be signed up to attend.
Hear Us Out: Strings Spectacular!
Saturday, November 18
2pm
Buffalo Toronto Public Media
140 Lower Terrace
Downtown Buffalo

Free Parking | 140 Lower Terrace
Buffalo Toronto Public Media is conveniently located in downtown Buffalo at 140 Lower Terrace, near the I-190. The entrance to our parking lot is on Charles Street (also known as "Mark Russell Alley").

This program is made possible with funds from the Statewide Community Regrant program, a regrant program of the New York State Council on the Arts with the support of the Office of the Governor and the New York State Legislature and administered by Arts Services Inc.