WNED Classical Live On Stage! Presents Event #6: After a Dream
After A Dream: A Celebration of Song
Local talents Hope Wilk and Joshua Lauretig come together to reimagine some of classical music's finest vocal works for their oboe and harp duo. From popular folk tunes to Italian opera, join us in celebrating the diversity of vocal repertoire in a brand-new way.
The event is free but you must register to attend.
Parking is free in our gated parking lot!
Program
Debussy: Beau Soir
Fauré: Après un Rêve
De Falla: Siete Canciones Populares Españolas: II. Asturiana, V. Nana
Rachmaninov: Vocalise, Op. 34, No. 14
Mozart (Arr. Kreiger): Adagio, KV 356
Pasculli: Omaggio a Bellini
Saturday, September 16, 2023
7:00 pm
Buffalo Toronto Public Media
BTPM Performance Space
140 Lower Terrace
Downtown Buffalo
About Hope Wilk and Joshua Lauretig:
A highly regarded musician and artist, Harpist Hope Wilk was most recently named a fellow of The Rebanks Family Fellowship and International Performances Residency Program at The Royal Conservatory's Glenn Gould School in Toronto. Originally from New York, Hope has played principal harp with The Buffalo Philharmonic Orchestra, Chautauqua Symphony Orchestra, and The Rochester Philharmonic Orchestra. She has participated in music festivals such as Bowdoin International Music Festival, Chautauqua Music School Festival Orchestra, the Bang on a Can Summer Festival at MASS MoCA, and the Summer Institute of Contemporary Performance Practice. Hope holds degrees from The Royal Conservatory's Glenn Gould School and New England Conservatory of Music, where she was awarded The John Cage Award for her commitment to contemporary music performance as well as the title of Honor's Chamber Ensemble with her flute, viola, and harp trio. As a soloist, she has garnered acclaim for her performance of Ginastera's Harp Concerto by being titled first runner-up in concerto competitions with The Boston Pops and The NEC Symphony. Additionally, Hope was a prize winner in the American Harp Society's 23rd National Competition: Young Professional Division and a quarter finalist for the Dutch Harp Festival's World Harp Competition in 2022.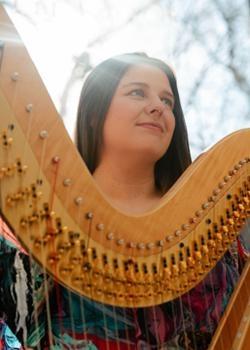 Oboist Joshua Lauretig, hailed for his considerable musicianship and beautiful rich sound by coolcleveland.com is the second oboist of the Grammy Award-winning Buffalo Philharmonic Orchestra. He also serves as the second oboist of the Colorado Music Festival Orchestra and has previously served as second oboe and solo English horn of Symphony in C (formerly the Haddonfield Symphony). He has been invited to perform with the Philadelphia Orchestra, Cleveland Orchestra, Sarasota Orchestra, Chicago Symphony, Baltimore Symphony, and Chautauqua Symphony Orchestra.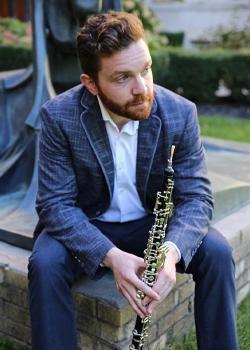 WATCH | Creation of the Buffalo Toronto Public Media Performance Space
We've been working behind the scenes to transform the WNED Classical music library into a new performance space. Watch a time-lapse of the activity.
BTPM is conveniently located in downtown Buffalo at 140 Lower Terrace, near the I-190. The entrance to our parking lot is on Charles Street (also known as "Mark Russell Alley").