WNED Classical Live On Stage! Presents Event #7: Pianist Richie English
The Gothic Piano
Please join us for Pianist Richie English as he performs music by Beethoven, Chopin, Liszt, Scriabin, and English himself – all with a decidedly Gothic flair – just right for Halloween!
The event is free but you must register to attend.
Parking is free in our gated parking lot!
Program
Beethoven: Piano Sonata No. 17 in D-Minor, The Tempest
Chopin: Prelude in D-flat, Raindrop
Scriabin: Prelude in C-Sharp Minor
English: TBA
Liszt: Transcendental Etude No. 10 in F-Minor, Appassionata

*program subject to change
Saturday, October 28, 2023
7:00pm
Buffalo Toronto Public Media
BTPM Performance Space
140 Lower Terrace
Downtown Buffalo
Richie English is a nationally recognized composer, pianist, teacher, arranger, and producer. He has worked on several Billboard-charting albums by artists including Goo Goo Dolls, Michael Franti, and Moody Blues founder Denny Laine as an orchestral composer, co-writer, performer, producer, and arranger. He was the youngest registered piano teacher in New York State at 11 years old, studying under Juilliard-trained pianists Frieda & Stephen Manes, graduating SUNY Buffalo with a performance degree and a master's degree in music theory. In 2006 he performed two recital programs for the Dalai Lama during his visit to
UB. With co-host Stratton Rawson, he can be heard each Friday at 10am and 10pm on WNED Classical's Stratton and Richie: Entering Music.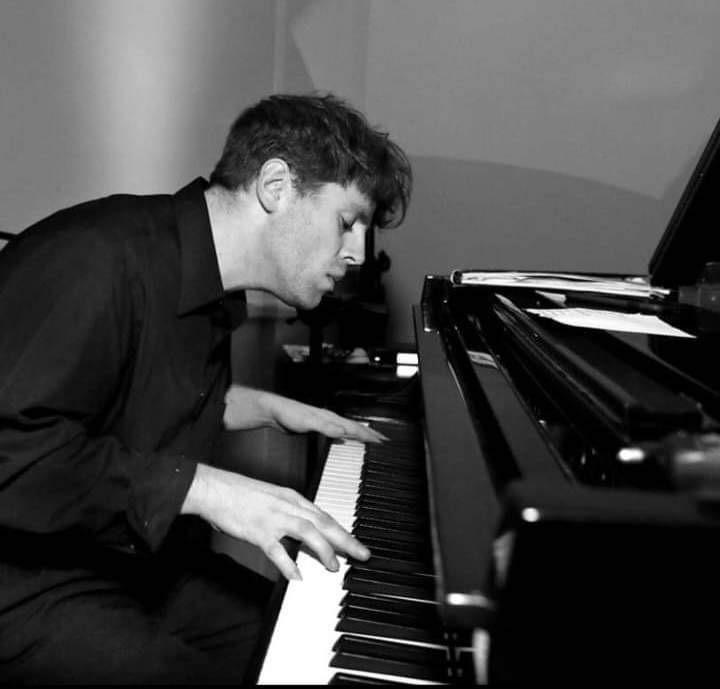 WATCH | Creation of the Buffalo Toronto Public Media Performance Space
We've been working behind the scenes to transform the WNED Classical music library into a new performance space. Watch a time-lapse of the activity.
BTPM is conveniently located in downtown Buffalo at 140 Lower Terrace, near the I-190. The entrance to our parking lot is on Charles Street (also known as "Mark Russell Alley").