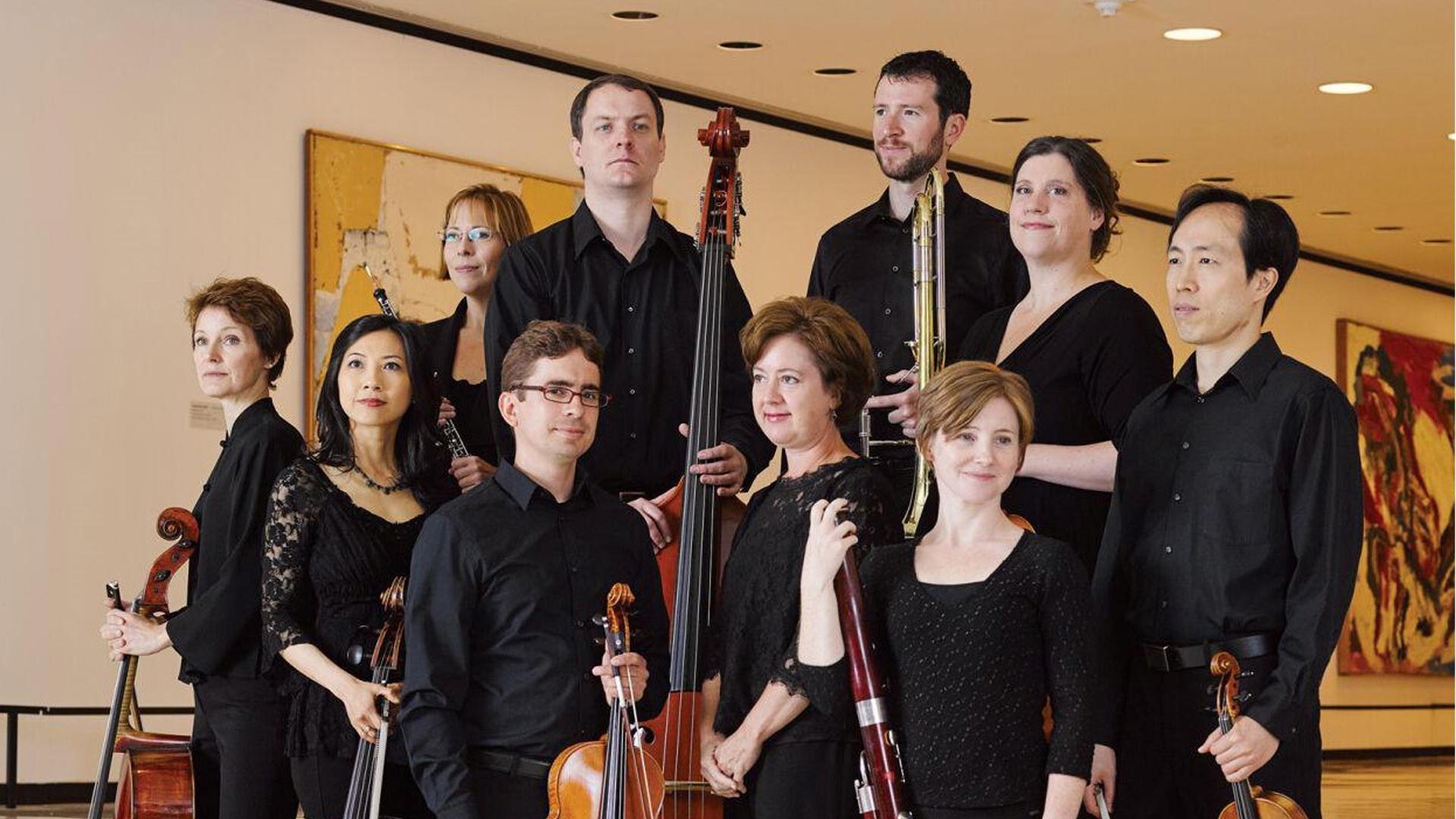 WNED Classical Live On Stage Event #4: The Buffalo Chamber Players
Join the Buffalo Chamber Players for an exploration of works for string trio, from the Baroque to the contemporary. The program includes works by Bach, Mozart, Schubert, Dohnányi, and Caroline Mallonee.
The event is free but you must register to attend.
Parking is free in our gated parking lot!
Program:

Selections from:
J.S. Bach Goldberg Variations, BWV 988 (arranged for string trio by Sitkovetsky)
W.A. Mozart Divertimento in E♭ major, K. 563
Franz Schubert String Trio in B-flat major, D. 471
Ernő Dohnányi Serenade for String Trio, op. 10
Caroline Mallonee Clock It!
About the Buffalo Chamber Players:
As Buffalo's preeminent chamber music ensemble, the Buffalo Chamber Players presents innovative concert programs performed by our region's finest musicians. The ensemble's mission is to challenge, redefine and enhance the public's perception of chamber music while promoting the city of Buffalo as an inspiring place to live, work, and play.
Formed in 2007 by Buffalo Philharmonic Orchestra violist Janz Castelo, the group is comprised of members of the Buffalo Philharmonic Orchestra and other distinguished area musicians. The group's critically acclaimed concerts explore both historical chamber music masterworks and contemporary works by living composers.
For more information, visit the Buffalo Chamber Players website.
Thursday, July 27, 2023
7:00 pm
Buffalo Toronto Public Media
BTPM Performance Space
140 Lower Terrace
Downtown Buffalo
WATCH | Creation of the Buffalo Toronto Public Media Performance Space
We've been working behind the scenes to transform the WNED Classical music library into a new performance space. Watch a time-lapse of the activity.
BTPM is conveniently located in downtown Buffalo at 140 Lower Terrace, near the I-190. The entrance to our parking lot is on Charles Street (also known as "Mark Russell Alley").