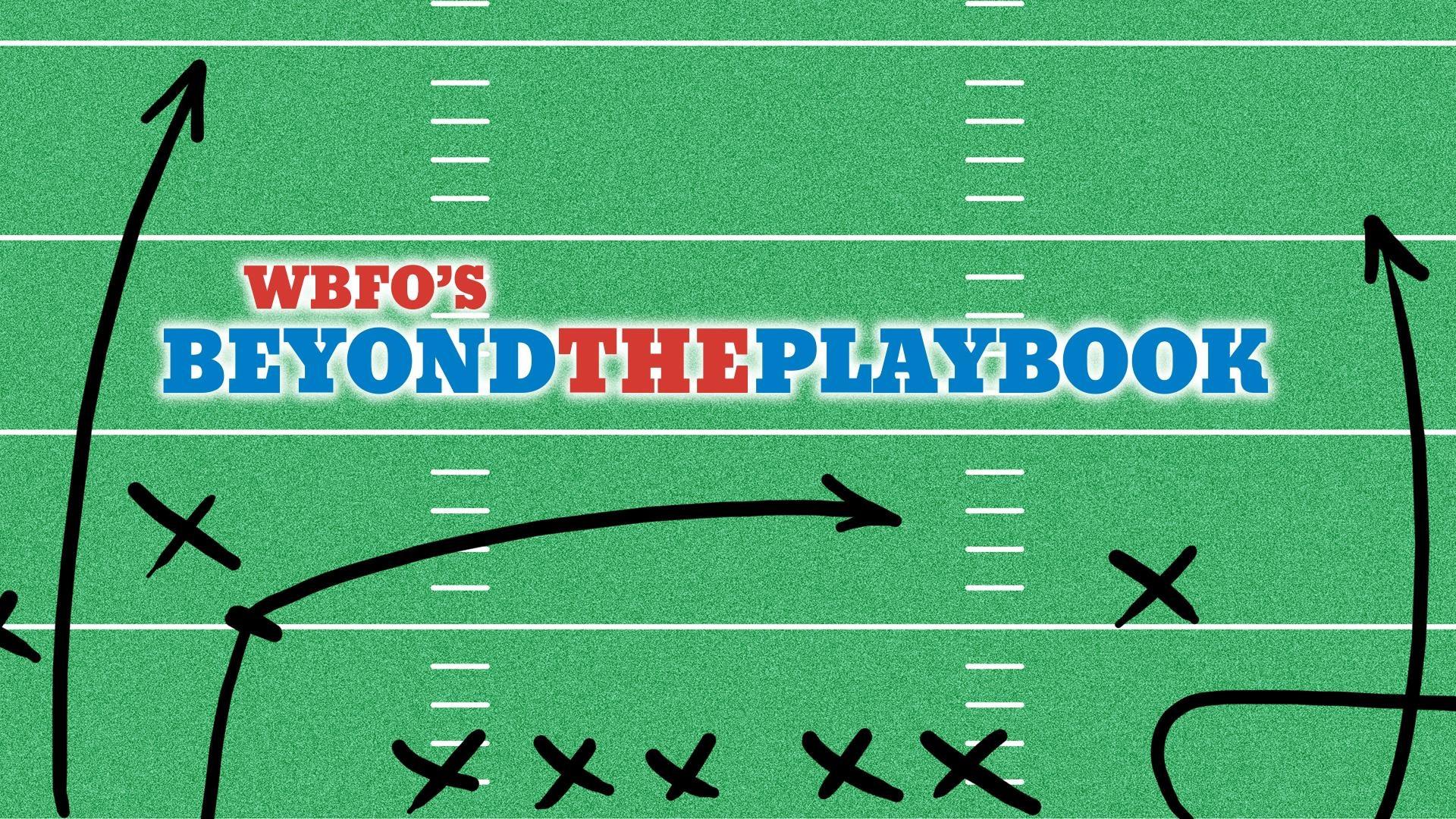 Beyond The Playbook
Western New York sports fans have a special relationship with the Buffalo Bills. That passion is reflected each week during the football season on WBFO's Beyond The Playbook.
Beyond the Playbook provides insightful and lively commentary on the Bills twice a week throughout the season. WBFO morning host Jay Moran and Bills commentator Matt Sabuda chat before and after each game, highlighting trends and developments on and off the field.
Matt Sabuda is a lifelong Buffalo sports fan, writer and activist who is a founding director of the Buffalo Fan Alliance. He won a New York State Associated Press Association special mention award in the category "Best Sports Feature" for his commentary "How Deflategate Defined a Dynasty." Jay Moran is a native Western New Yorker who has followed the team for decades.
Beyond The Playbook airs Monday and Friday mornings at 5:40am, 7:40am and 9:40am during "Morning Edition."