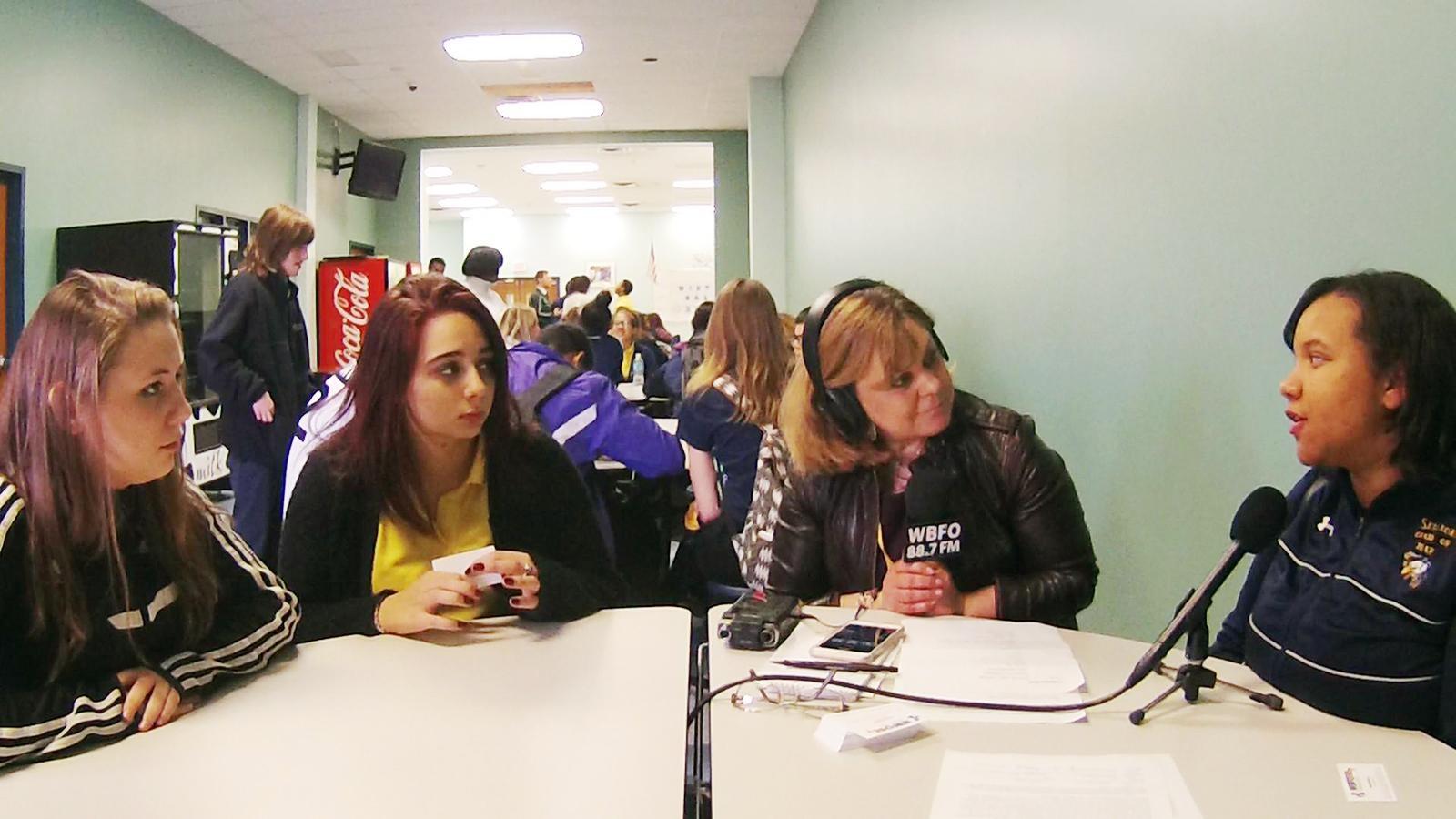 Cafeteria Chats
It's been a busy time for WBFO's education reporting initiatives as our senior reporter Eileen Buckley launches our new series, Cafeteria Chats.

Too often, the student perspective can get lost in traditional education reporting in a sea of opinionated legislators and elected officials, school staff and faculty, and concerned parents. These new projects were created from the need to hear directly from the underutilized voices of students.

Cafeteria Chats puts Buckley right in the trenches, conducting candid interviews at the epicenter of teen honesty—the school lunch table. Here, groups of students speak frankly about the pressure to succeed, cyberbullying, family life, state testing, peer pressure, and the myriad of other issues facing today's young people.

"One of my goals in delivering education reports is to bring diverse student voices to the WBFO airwaves. Students are on the frontlines, living online, and dealing with school life, family life and social pressures. We want to know firsthand how teenagers navigate through high school as they try to complete their education," Buckley explained. "Their honesty from the lunchroom table allows adults to find out why it's not always easy to be a teen."

Requests to collaborate with local schools have been met with enthusiasm and gratitude as district leaders understand the value in letting the public hear directly from those for whom the education system exists.

Projects underway have yielded great results, with more schools eager to be next in line. Click the link below to sit down at the lunch table with Buckley!

http://news.wbfo.org/term/cafeteria-chats

Never miss an episode! Follow WBFO on Facebook and Twitter for announcements on upcoming dates in the series.

Cafeteria Chats are part of American Graduate – Let's Make It Happen – a public media initiative to address the drop out crisis, with support from the Corporation for Public Broadcasting to help local communities keep more students on the path to graduation.