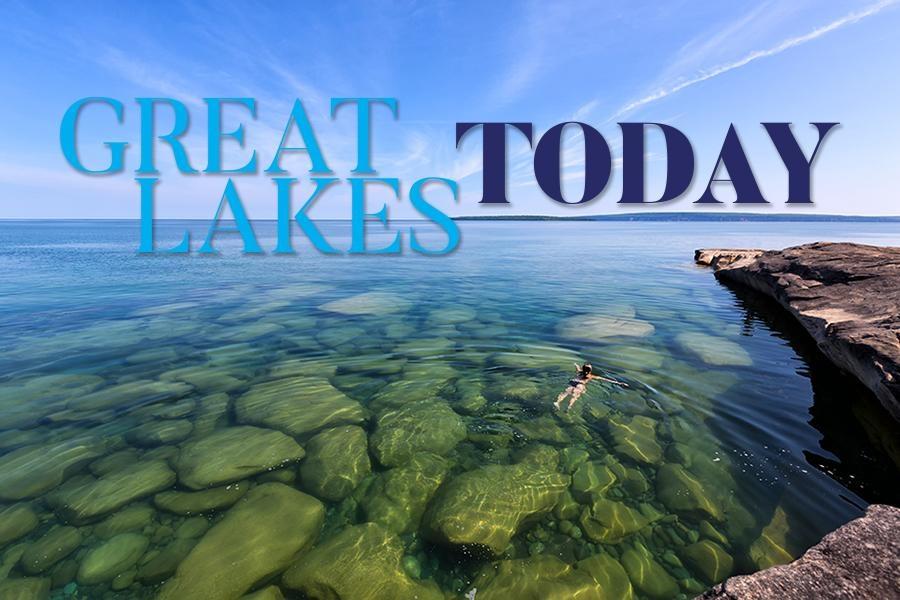 Great Lakes Today
The Great Lakes are one of the most important bodies of water in the world. They are the largest readily accessible source of freshwater on the planet – roughly one-fifth of the earth's supply. The Great Lakes region is complex and multifaceted and incorporates much of the historic, cultural and economic story of North America.
"Great Lakes Today," a public radio collaborative, increases coverage of the iconic lakes and the people who live in the region. "Great Lakes Today" develops in-depth reports focused on three areas: use and quality of this freshwater resource, economic importance of the region, and future challenges and opportunities.
WFBO, Buffalo Toronto Public Media' NPR station, leads the news operation with partner stations WXXI in Rochester, N.Y. and ideastream in Cleveland, Ohio. The team of journalists, led by a managing editor, produces stories for partner stations, other Great Lakes public media outlets and National Public Radio. The collaborative also utilizes reports from the more than 45 public radio and television stations in the Great Lakes region to expand and diversify its reach.
The team generates radio and digital coverage of pollution, invasive species and other major environmental challenges. It also focuses on important topics such as the link between drownings and dangerous currents, which was featured in a recent four-part series. Reports have been featured on nationally distributed shows such as "Morning Edition," "All Things Considered" and "Here & Now."
Great Lakes Today is funded in part by a grant from The Joy Family Foundation. Stories can be found at wbfo.org and greatlakestoday.org
https://www.facebook.com/greatlakestoday
https://twitter.com/greatlakestoday (@greatlakestoday)