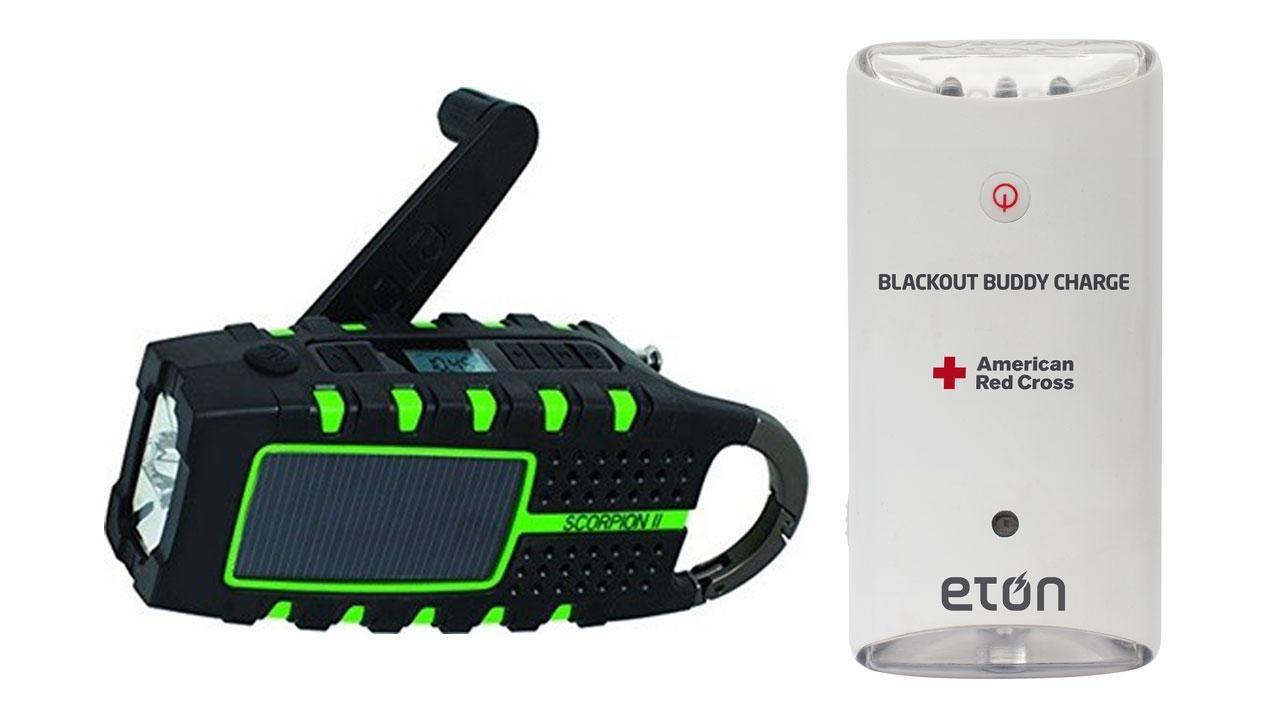 Pledge: $17 monthly or $204 yearly
Contains:
Eton Scorpion II Radio
Eton - American Red Cross Blackout Buddy Charge
The Etón Scorpion II is a compact unit that you can easily store in a safety kit or toss in your rucksack and take virtually anywhere.
Features:
Rugged exterior skin
Aluminum carabiner
Crank powered handle
Built-in LED flashlight
USB/cell phone charger
Solar panel charges internal battery
Bottle opener
High-quality digital AM/FM tuner
NOAA Weather Band receiver that brings you weather forecasts, alerts and other emergency messages—information vital to backpackers and travelers.
Emergency LED blackout flashlight that doubles as a nightlight and 2 USB ports to charge your devices.
Features
Allows you to charge your devices via USB after removed from outlet (or from power outtage)
Motion detector will light up flash light when object passes in front.
Bright emergency 3 LED light
Two 5V=1A USB Ports
2000 mAh lithium battery
Lights up when there is a power failure or blackout
Swivel movement directs light where you need it
Can be used as a flashlight
One LED night light
Fold-up prongs plug directly into electrical socket for constant charge