WNED Create's ushering in the new year with some exciting new changes to the schedule.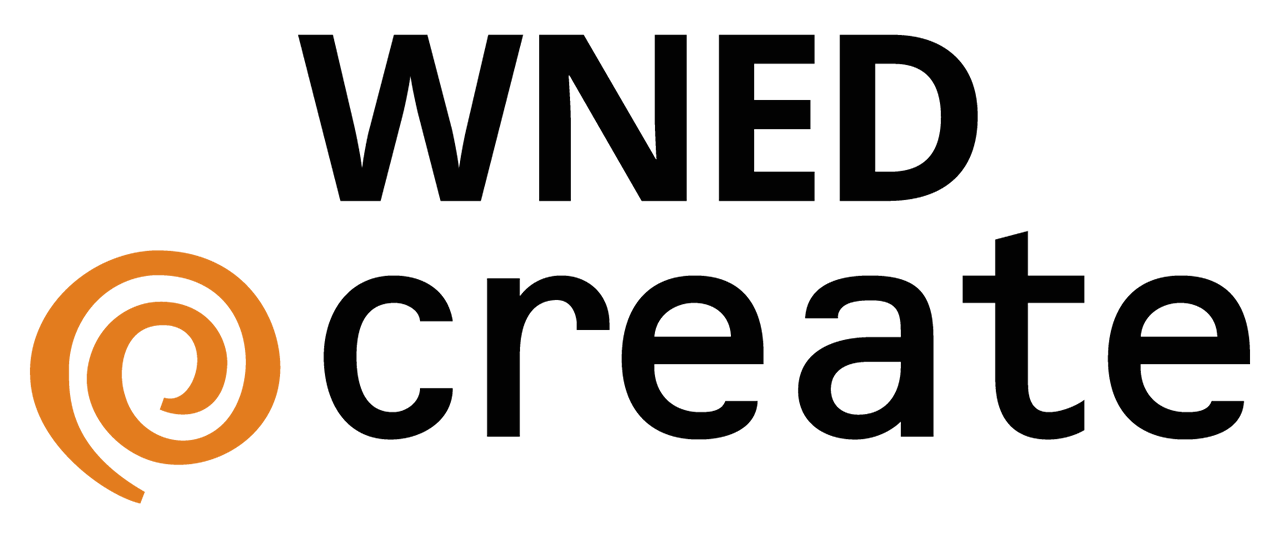 ---
Enjoy a round-the-clock broadcast of the most popular lifestyle and how-to programming seen on public television.

In response to an extensive review of what audiences most watch, WNED Create will add more lifestyle genres and create program threads designed to make finding viewer favorites even easier! From Fitness to Food, Weekly Showcases to Hometown Create, and popular content in dedicated timeslots, Create will have something for everyone!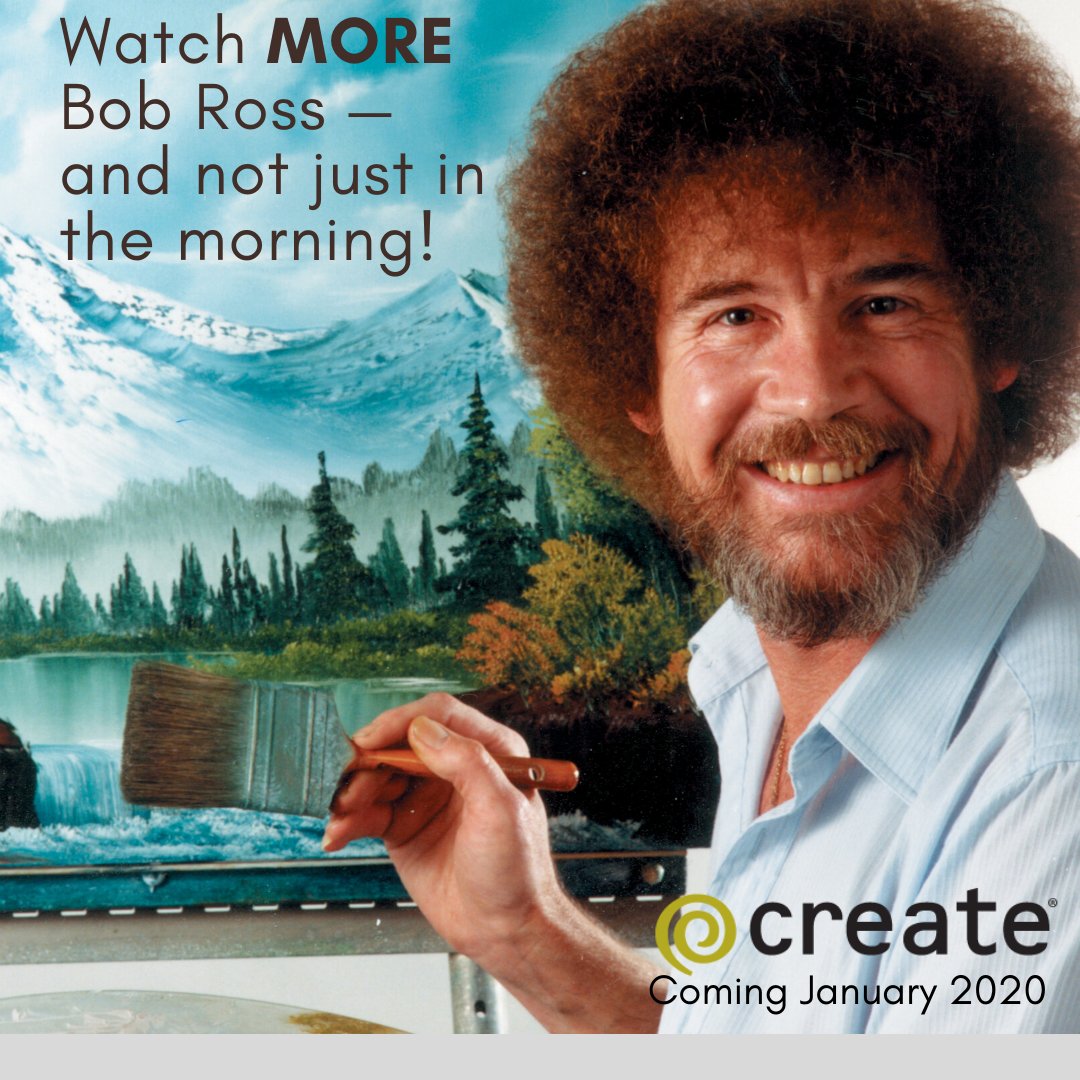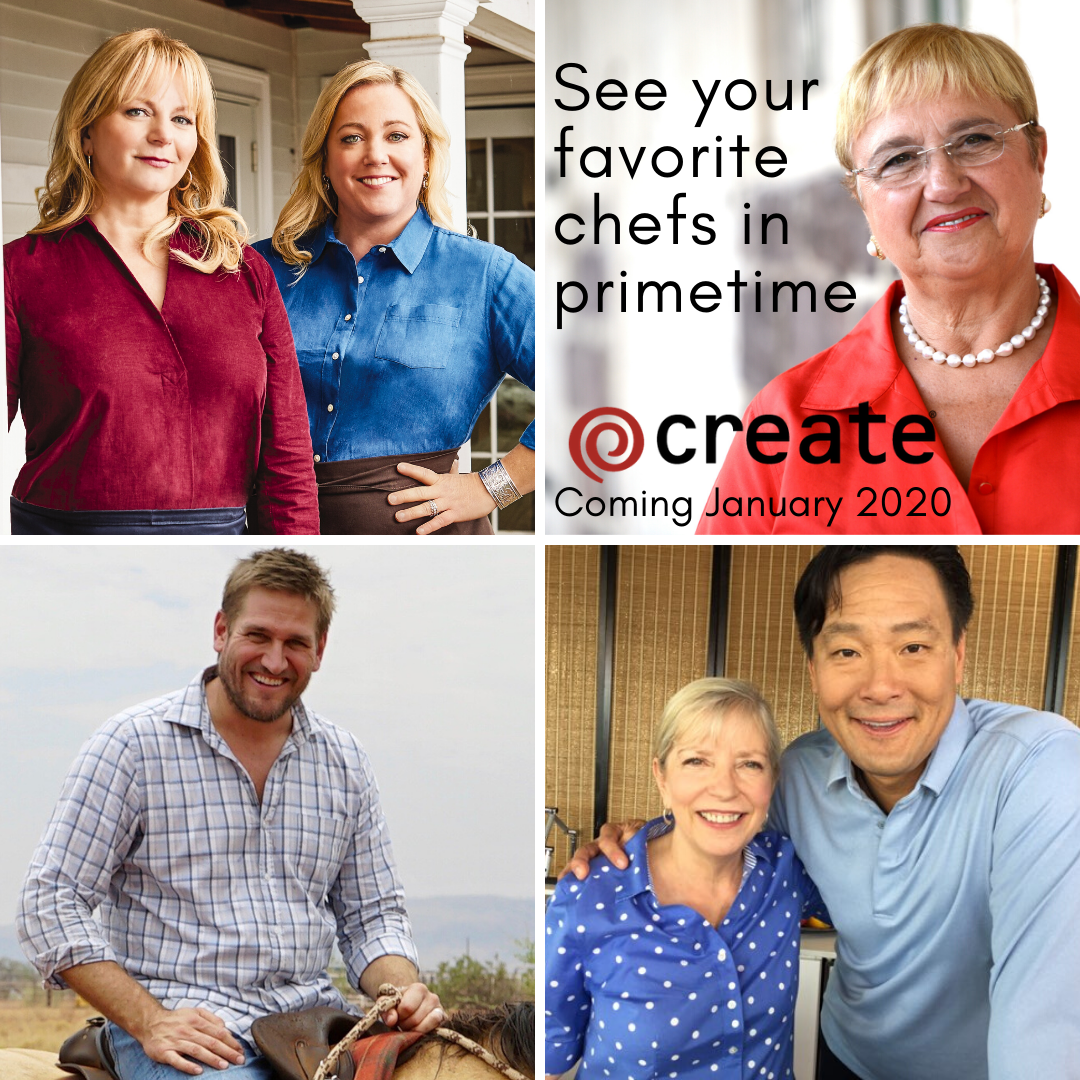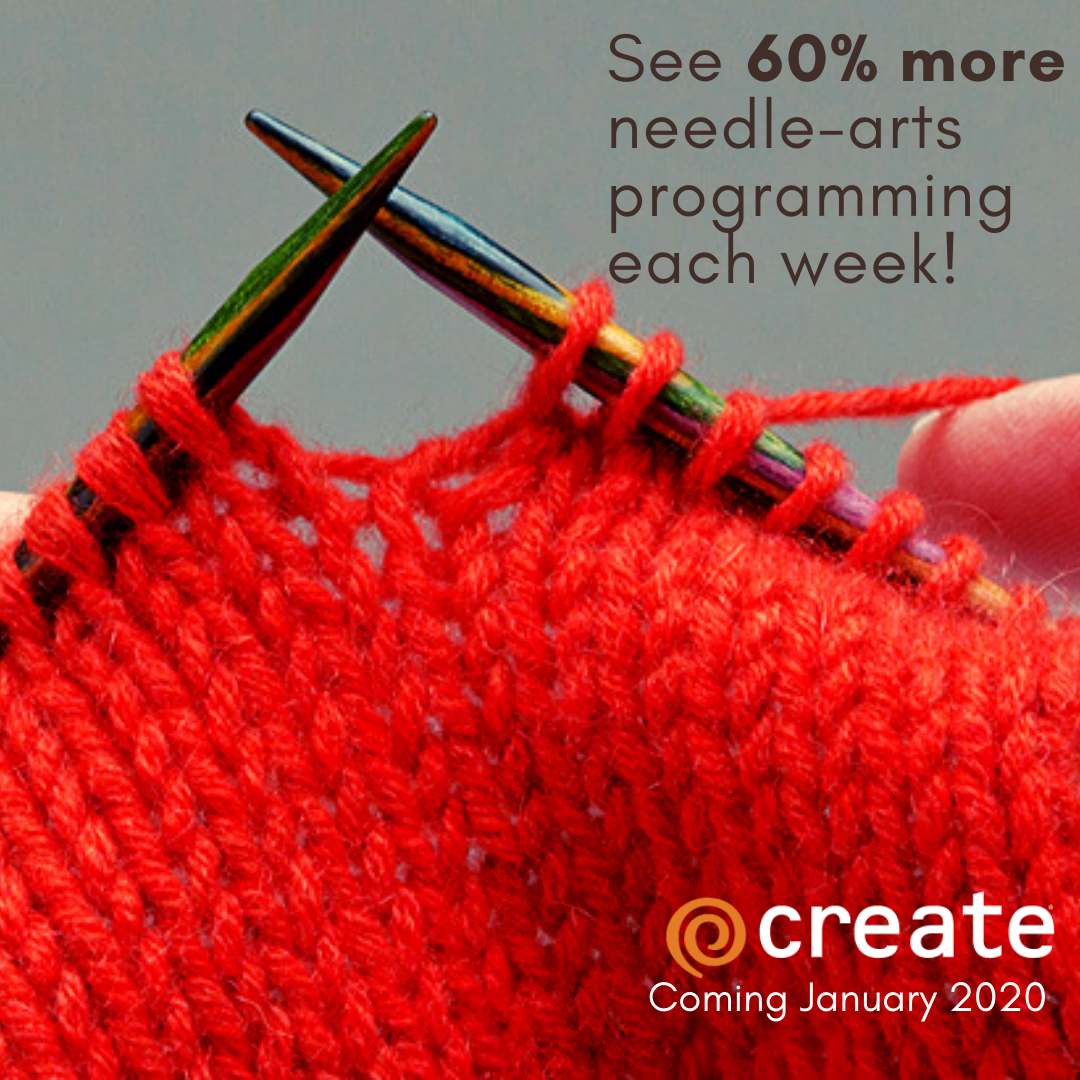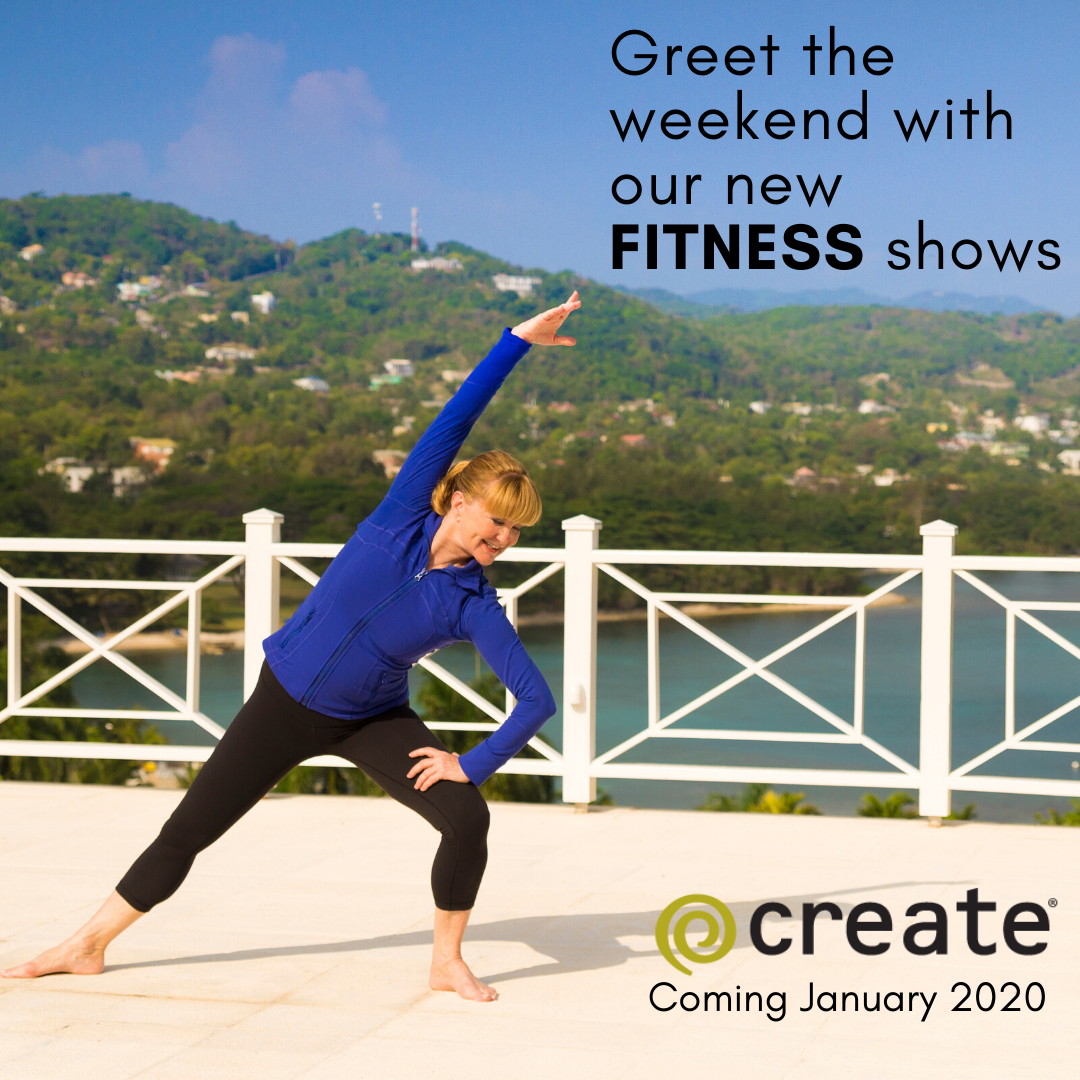 Fan favorites Bob Ross and Rick Steves will receive their own regular spots in the schedule, making room for more Painting and Travel shows. WNED Create will also expand its how-to offerings to include Fitness (yoga & stretching) programming on weekend mornings, joining the channel's healthy-cooking content. While Food and Travel weave through every day, segmented Arts & Crafts content will now air at least five times each weekday — making it easier for painting and needle arts enthusiasts to find their favorite shows. Weekend marathons, now known as Create Weekly Showcases, will feature five-hour stacks each Friday, Saturday and Sunday. The Showcases repeat as double-stacked strips Sunday-Thursday featuring thematic, timely shows.

WHERE TO WATCH CREATE
Broadcast Channel -WNED-HD2 over-the-air 17.2
Time-Warner/Spectrum
Erie – 21, 1275
Niagara - 1275
Genesee, Wyoming, Monroe, Livingston,
Orleans - 1277
Dunkirk & Silver Creek – 19, 1275
Fredonia - 17, 1275
Verizon FiOS - 472
Comcast Cable (Northwest PA) – 243
---

Settle in each weekend to watch your favorite shows in one binge-worthy format.
Beginning on Friday, January 3, weekend marathons are now five-hour stacks each Friday, Saturday and Sunday, known as the WNED Create Weekly Showcase.

Each Showcase is centered around a theme — a holiday, a country, a particular food, even a single show. All the excitement of a marathon without leaving your couch!
The Showcases repeat as double-stacked strips Sunday-Thursday featuring thematic, timely shows.
The WNED Create Weekly Showcase airs on Friday from 9pm- 2am, with encores on Saturday from 10am - 3pm and Sunday from 12pm - 5pm.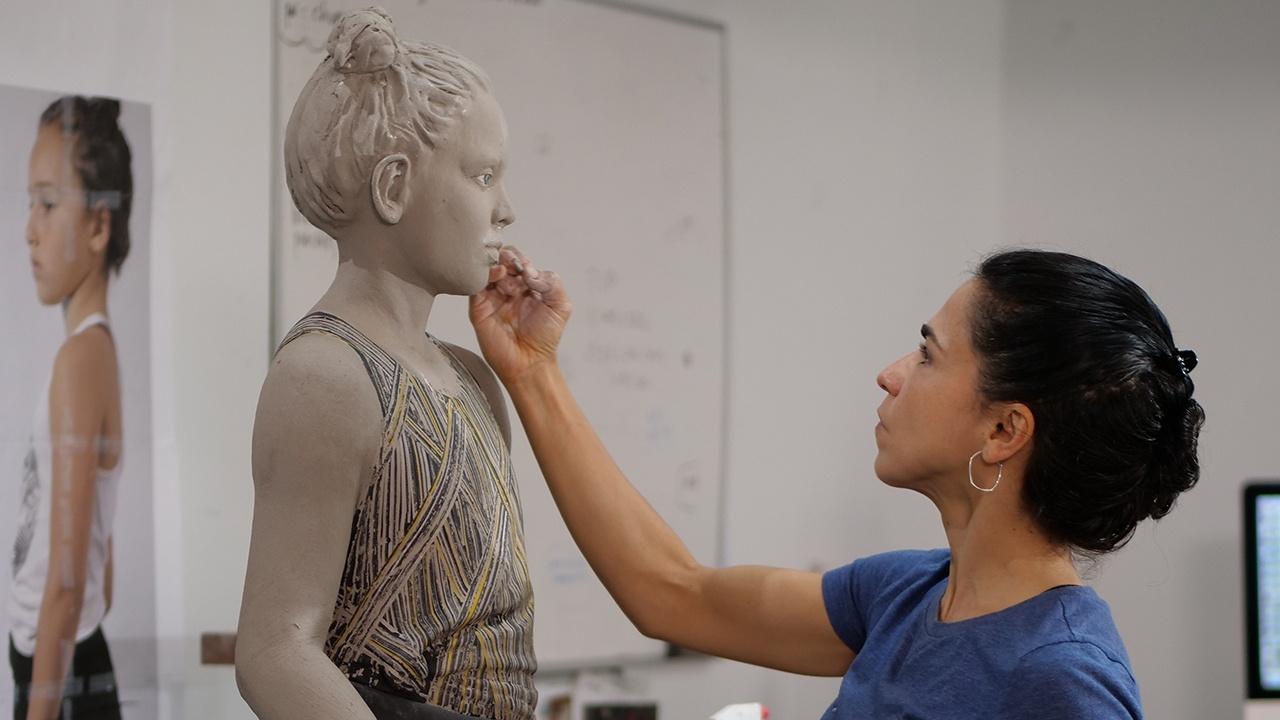 May 29 - June 4
Craft in America
Create explores America's creative spirit through the language and traditions of the handmade. This showcase spotlights the artists, origins and techniques of American craft — from ceramics and jewelry to woodworking and fiber art.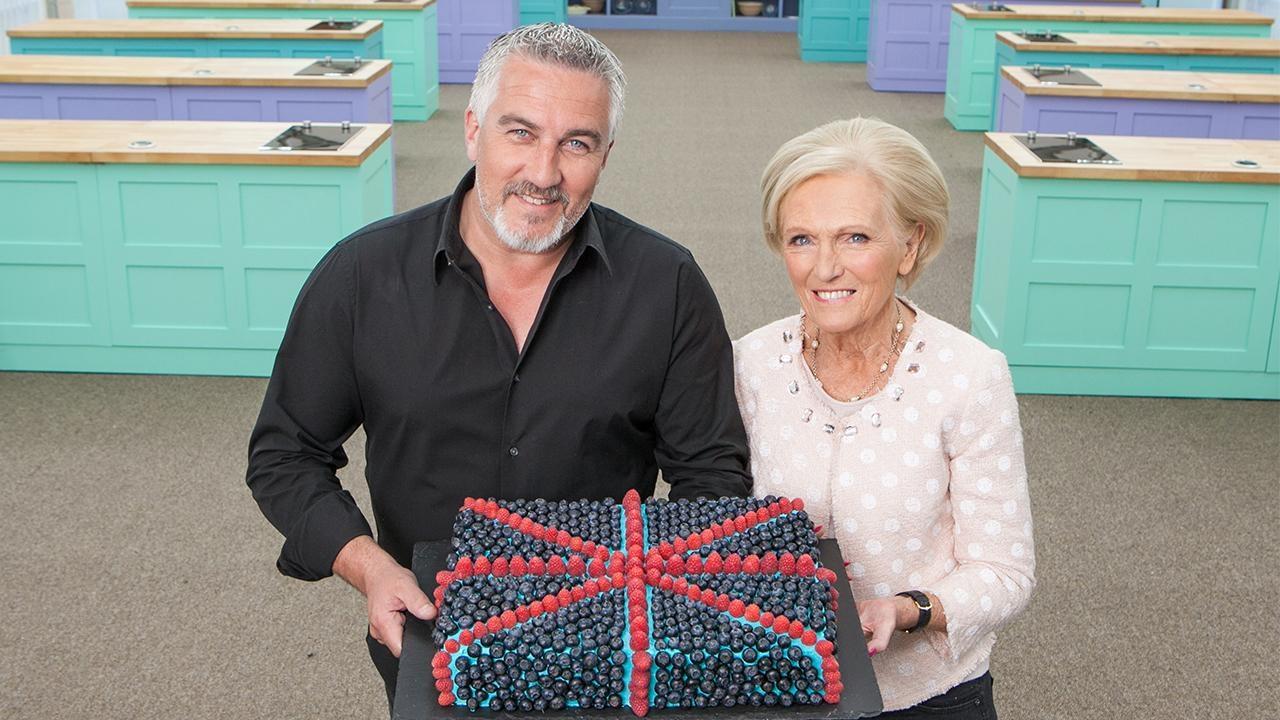 June 5 - 11
Masterful Bakers
On your marks, get set... BAKE! Watch Mary Berry and Paul Hollywood put on a British baking masterclass while tackling the signature, technical and showstopper challenges from previous seasons.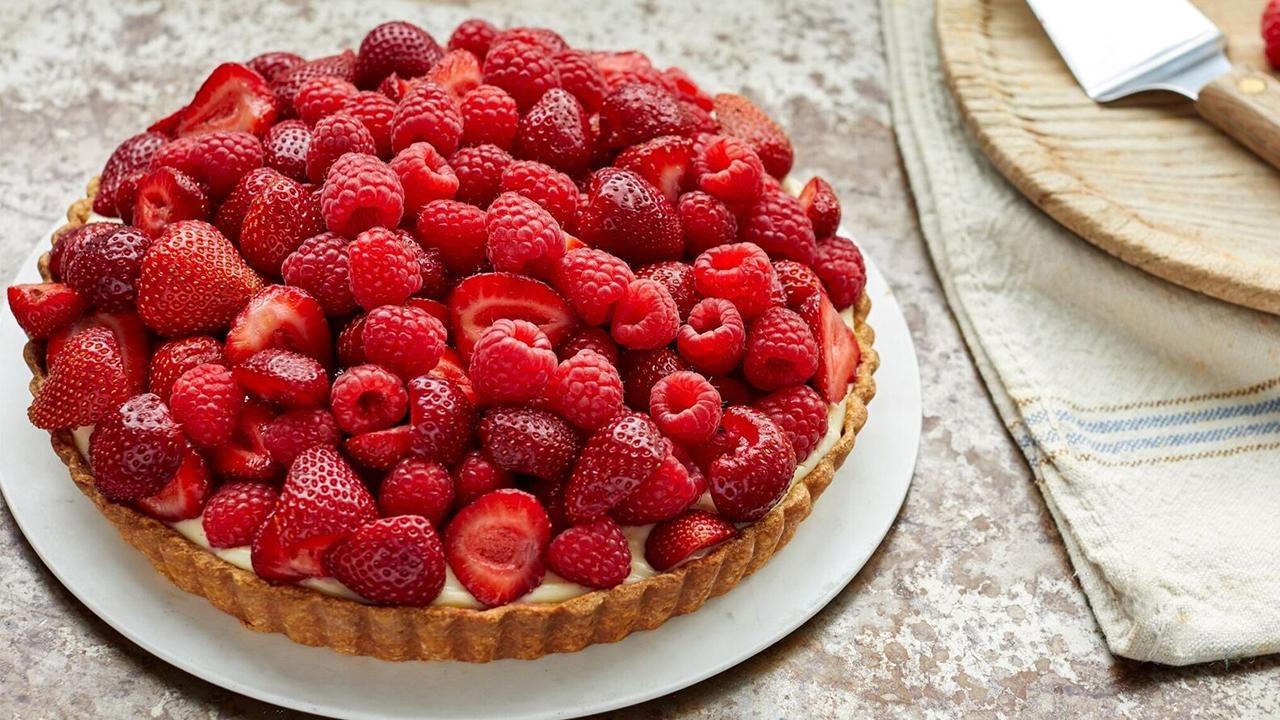 June 12-18
Martha Bakes
Settle in for some comfort food while you binge on back-to-back episodes from Martha Bakes. The lifestyle maven prepares dozens of regional desserts— from cakes and cookies to puddings and pies.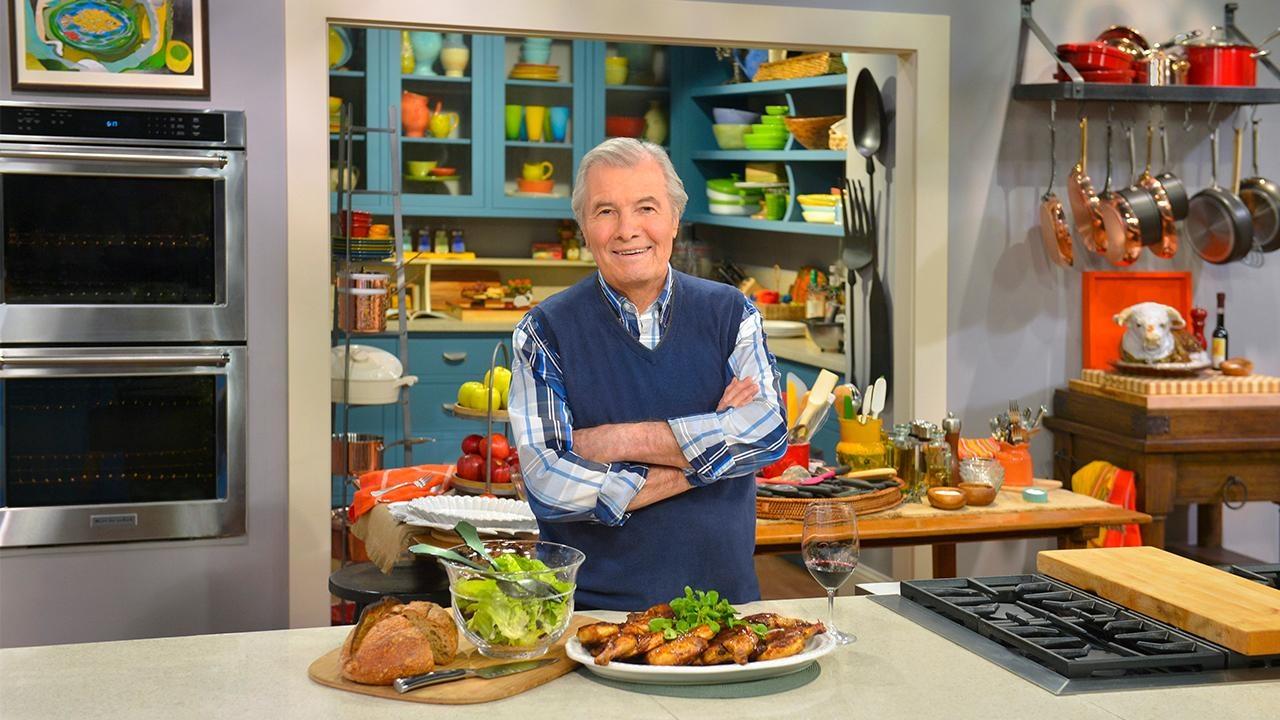 June 19 - 25
Jacques Pépin: Father of Cooking
Create toasts chef Jacques Pépin on Father's Day weekend with back-to-back episodes from his acclaimed public TV series. Feast on episodes from Essential Pépin and Jacques Pépin: Heart and Soul and soak up the kitchen wisdom from a true culinary icon.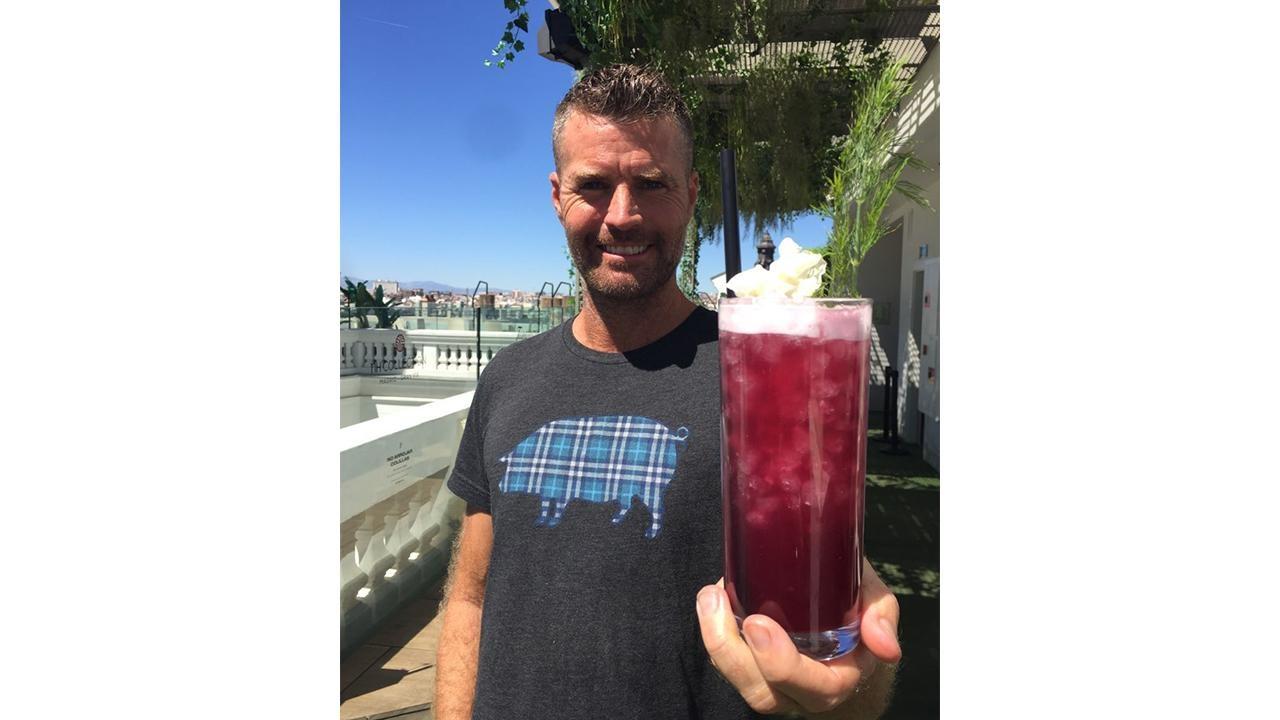 June 26 - July 2
Pop-up Banquet
Join award-winning Australian chef Pete Evans on a culinary journey to find and experience the best international cuisine. Then, watch innovative chefs using fresh local ingredients to create spontaneous feasts around the world.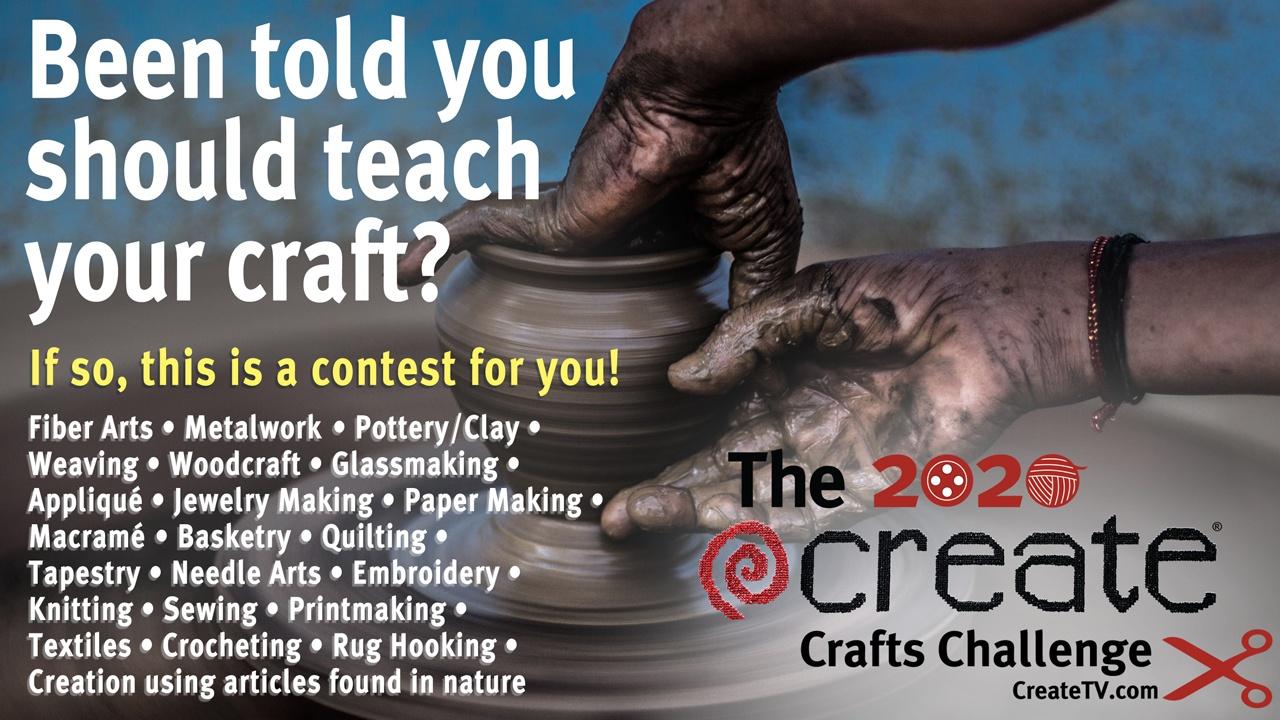 Enter the 2020 Create Crafts Challenge
Submit Your Video "Audition" March 2 - 31
Are you a baron of basketry? A wizard of woodcraft? Maybe even a master of macramé? Whatever your hobby, show it off in the Create Crafts Challenge 2020 where five of Create TV's talented personalities will judge who will win the chance to produce their own 10-part video series for Create TV!
It's metal workers vs. knitters, glass blowers against the basket weavers! Turn your love of crafting into a video series!
Complete Official Rules at www.CreateTV.com/challenge.
Sponsored by American Public Television. NO PURCHASE REQUIRED TO ENTER OR WIN. Open to legal residents of the U.S., District of Columbia and U.S. Territories at least 18 years old only. Begins 3/2/20 at 12 a.m. ET; ends 3/30/20 at 11:59 p.m. ET. For the complete Official Rules, visit www.CreateTV.com/challenge. Void where prohibited by law.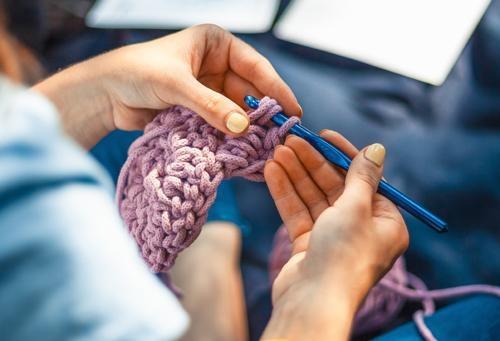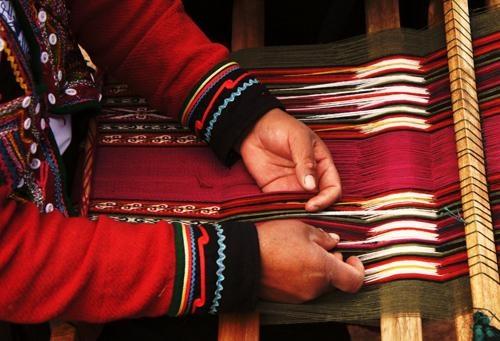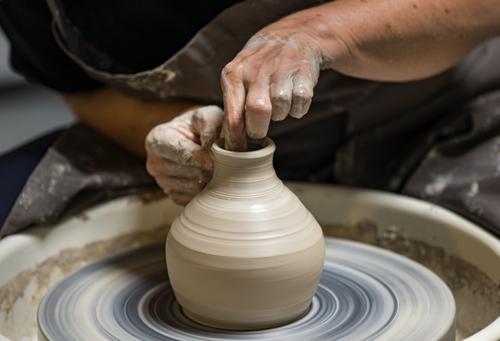 Julie Fei-Fan Balzer is a mixed media artist, author, and podcaster living and working in Watertown, MA. Her artwork features collage, acrylic painting, printmaking, and quilting, and has been exhibited and won prizes in Boston and New York City. Julie has contributed to multiple books and magazines, and her work has been featured on the covers of several national magazines. Julie's critically acclaimed book, Carve Stamp Play, which teaches readers how to create and design their own custom rubber stamps, was published in 2013. She is the host of the public television series Make It Artsy on WNED Create TV.
Like his hometown of Detroit, Eric Gorges' story is one of repurposing and rebuilding. After a devastating health crisis in the late 1990s, Eric, a self-confessed IT nerd, walked away from a lucrative corporate career for good. At that period in his life, he knew three very simple things: he loved bikes, he loved working with his hands and he needed a job. He sought an apprenticeship with one of the best metal shapers in the country and built his career from the ground floor up. In 1999, Eric started Voodoo Choppers, a motorcycle shop specializing in handcrafted machines. Inspired by the experience, Eric developed the television series A Craftsman's Legacy in 2014 to showcase today's master craftsmen and the value of working with your hands in the digital age.
Peggy Sagers is the host of the public TV pattern-making series Fit2Stitch, which has been airing on Create TV since 2014, and creator of her own pattern line, Silhouettes. Her patterns incorporate individualized sizing as well as proportionate lengths to allow for customized creations for a perfect fit, which are unique in the pattern industry. She brings no frills to the home sewing world, but instead focuses on classic designs for great-fitting business and casual wardrobes. In addition to her hosting duties, Peggy currently spends her time teaching at seminars and workshops across the United States and Canada. Peggy notably created the award-winning outfits worn by three-time world champion figure skater Elvis Stojko.
A key figure in the modern knit and crochet industry, Lena Skvagerson is the co-host of Create TV's popular series Knit and Crochet Now!, seen on public television stations across the America. Born and raised in Sweden, Lena worked for a leading European yarn company for 25 years before moving to America to become a television host and instructor at Annie's Creative Studio. As a teacher, Lena guides her students to become faster and more efficient knitters and crocheters by sharing her favorite tips and tricks, as well as full-length garment tutorials. In 2019, Lena published two books: A Gansey Crochet Home and Magic Ring Slippers, both turning into immediate best-sellers.
A master woodworker with a thorough knowledge of his craft, Scott Phillips' reverence for the intricacies of wood and its possibilities has helped make The American Woodshop a favorite among public television audiences for more than 15 years. He started in his father's shop when he was 11. The first moneymaking projects were air-dried walnut shelves and boxes. These projects lead to furniture and restoration commissions. Furniture repair work quickly lead to a passion for antique furniture. His approach: study the best then make furniture using correct techniques. Scott is also actively involved in habitat reforestation and riparian restoration projects.
Cynthia Fenneman is President and CEO of American Public Television (APT), the leading syndicator of high-quality, viewer-favorite programs to U.S. public television's 340+ stations. With more than 35 years of broadcasting and production experience, she brings invaluable knowledge of the media industry to her post. During her tenure, she has led the company in new strategic and creative directions – from the 2006 launch of Create TV, the dynamic 24/7 lifestyle channel, to the 2010 distribution of WORLD, the nonfiction news and documentary channel. She has been honored with more than 40 international, national and regional awards, including 12 Emmys® and a Peabody.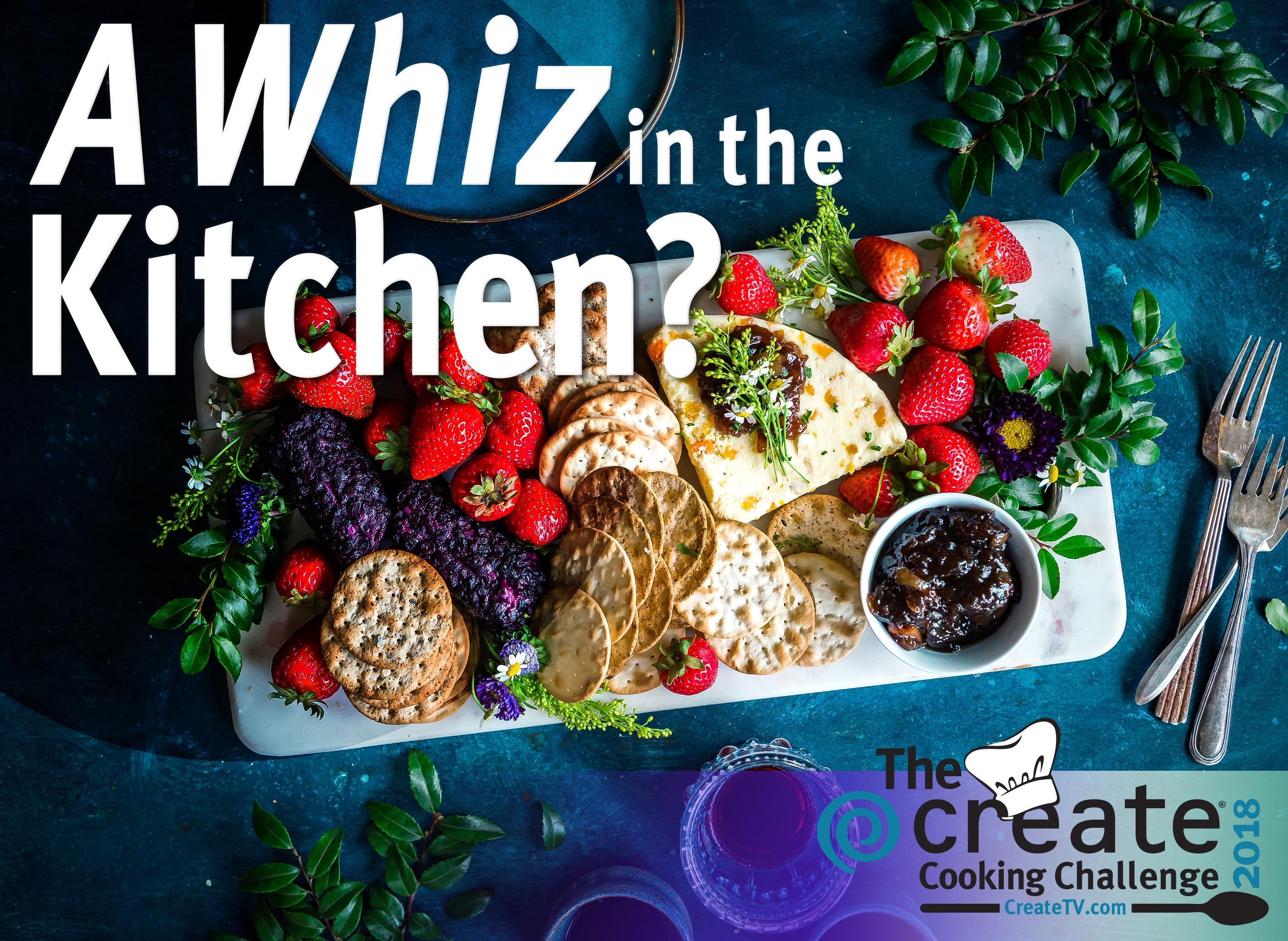 The Create Cooking Challenge 2018
Winners Announced
Have you got what it takes to join WNED Create's distinguished chefs? We asked viewers to send us their best tip, project, or recipe, and enter to win one of 18 prizes, from Create merchandise to their own web series!

Our esteemed final judges for 2018 included: Rick Bayless, host of Mexico ‐ One Plate at a Time; Joanne Weir, from Joanne Weir's Plates and Places; Kevin Belton, from New Orleans Cooking With Kevin Belton; Ellie Krieger, from Ellie's Real Good Food; and, Grand Prize winner of the Create Cooking Challenge 2017, Buki Elegbede.

Selected from a nationwide pool of entries by judges who are among public television's best known chefs, Kiya Schnorr from New York City, claims the Grand Prize, receiving $4,000 and production equipment valued at approximately $1,000 to finance and produce a web series of 10 two-minute videos to appear on CreateTV.com. Second Prize Winner, Kristina Vanni, also from New York City, was awarded $1,000 and production equipment valued at approximately $1,000 to finance and produce a web series of three, two-minute videos for CreateTV.com.

WNED Create viewers submitted some wonderful entries to the Create Cooking Challenge Challenge!
See the culinary talent simmering in Western New York!
Nancy Gaglione | Williamsville, NY
About:
I am a 70 widow who loves to nourish pals and family. French grandmother who could cook anything. Make something from nothing.
Cooking experience: My whole life
Why entered: Do what I love!
Dion Crowder | Buffalo, NY
About:
I love to cook and grill. I'm a very competitive person who just likes to have fun!
Cooking experience: I am a self taught home cook. I've worked in a few restaurants, but 90% of my cooking , I've done on my own.
Why entered: Do what I love!
Ice Cream Hacks with the Roaring Cupcake
Angela Vazquez | Buffalo, NY
About:
A sweets and treats obsessed home cook. I'm happiest when mixing a big bowl of butter and sugar and I ALWAYS have room for dessert!
Cooking experience: I'm a home cook with a culinary background. I worked professionally as a baker and cake decorator but I've loved baking since I was 10.
Why entered: As a lifelong fan of public television, I've always wanted to share what I have learned to others who have the same passion in the kitchen.
Jake Nabasny | Buffalo, NY
About:
I am a translator and PhD student in Comparative Literature at the University at Buffalo. I live with my wife, Ashley, and our two cats.
Cooking experience: : I loved egg drop soup so much as a kid, I learned how to make it. Four years ago I became a vegetarian and got creative in the kitchen.
Why entered: : Sharing food is enjoyable, but sharing recipes is empowering. I'd like to share my knowledge with as many people as possible.

---
WNED Create Program Promos
WNED Create TV
WNED Create TV promo
WNED Create is your home for how-to, where you can watch the best of public TV's top cooking, travel, gardening, home improvement, and arts & crafts shows.
WNED Create TV
WNED Create TV promo
WNED Create
Sara's Weeknight Meals | Season Six Preview
WNED Create
Nick Stellino: Storyteller in the Kitchen | Previ
WNED Create
Paint This With Jerry Yarnell | Preview
WNED Create
Mexico - One Plate at a Time With Rick Bayless |
WNED Create
Taste of Louisiana With Chef John Folse | Season
WNED Create
In the Americas With David Yetman | Season Fiive
WNED Create
Lidia's Kitchen | Season Three Preview
WNED Create
Jacques Pépin Heart & Soul | preview
WNED Create
Rough Cut: Woodworking With Tommy Mac | Season Se
WNED Create
Make Your Mark | Preview
WNED Create
A Craftsman's Legacy | Season Three Preview
WNED Create
Globe Trekker | Season 15 Preview
WNED Create
Growing a Greener World | Season Seven Preview
WNED Create
Best of the Joy of Painting With Bob Ross | Previ
WNED Create
Curious Traveler | Preview