January on WNED thinkbright Create | Preview
This January, WNED thinkbright Create will air more than 70 cooking, travel, home improvement, gardening, painting and crafting series. Here's a sampling!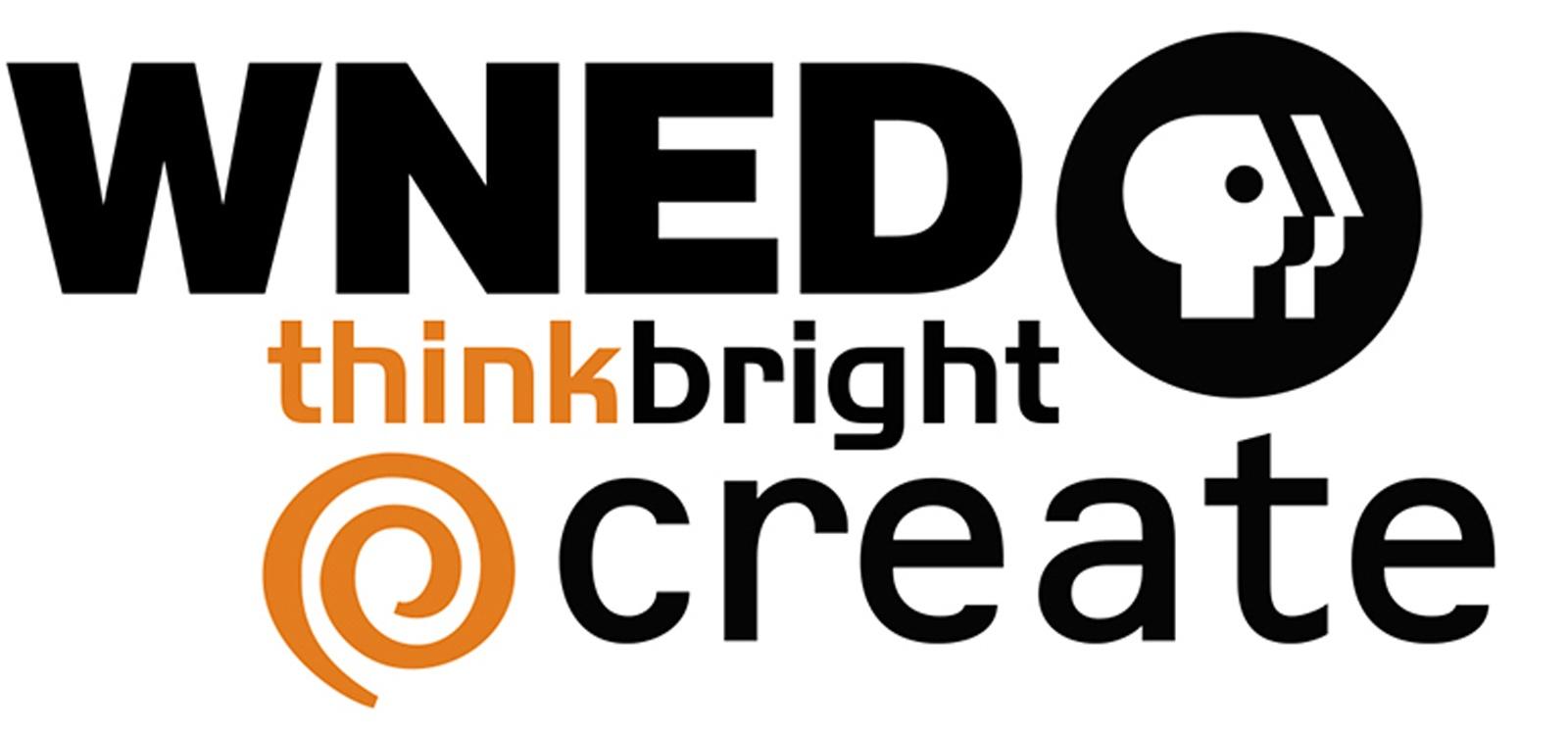 ---
Enjoy a round-the-clock broadcast of the most popular lifestyle and how-to programming seen on public television.

WHERE TO WATCH CREATE
Broadcast Channel -WNED-HD2 over-the-air 17.2
Time-Warner/Spectrum
Erie – 21, 1275
Niagara - 1275
Genesee, Wyoming, Monroe, Livingston,
Orleans - 1277
Dunkirk & Silver Creek – 19, 1275
Fredonia - 17, 1275
Verizon FiOS - 472
Comcast Cable (Northwest PA) – 243
---

Settle in each weekend to watch your favorite shows in one binge-worthy format. Each Saturday and Sunday, Create airs a programming marathon centered around a theme — a holiday, a country, a particular food, even a single show. All the excitement of a marathon without leaving your couch!
The marathon airs on Saturday from 6am - 12pm, with encores on Saturday from 6:00 pm - 12:00 am and Sunday from 12pm - 6pm.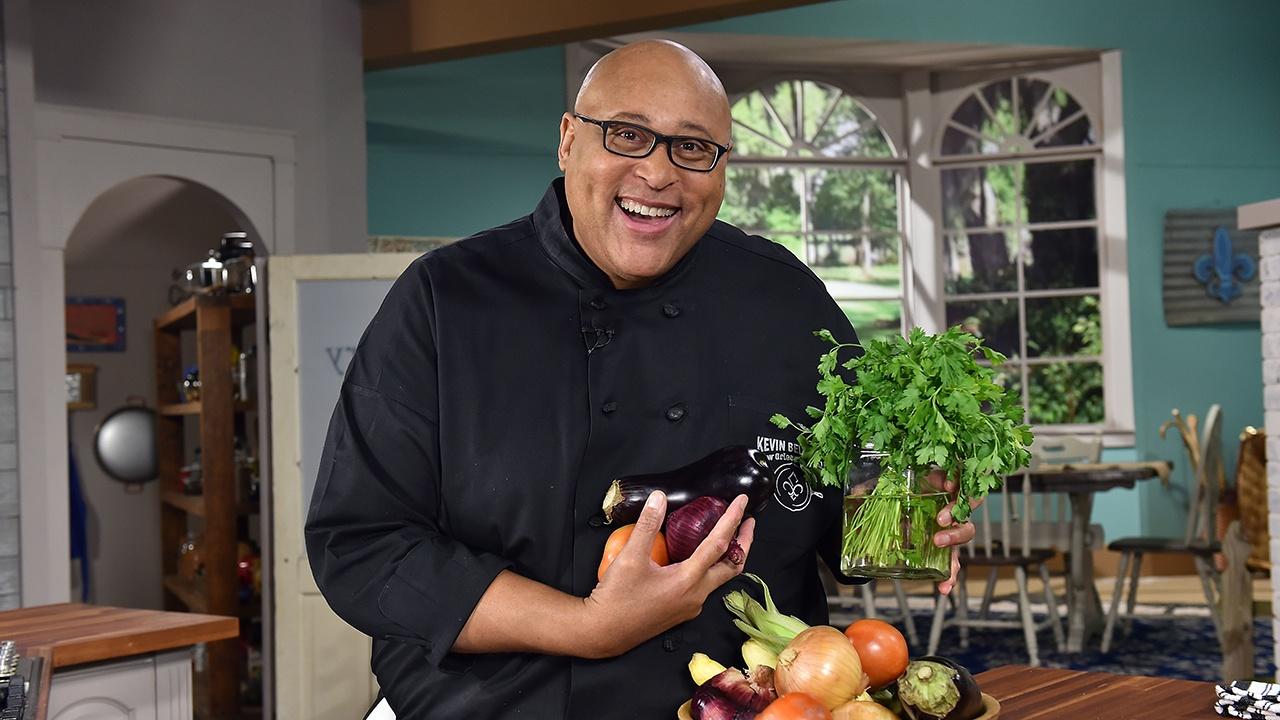 Let the Good Times Roll
March 2 & March 3
In honor of the biggest party on the bayou, "Laissez Les Bons Temps Roule" - Let the Good Times Roll! We're celebrating Mardi Gras with chef Kevin Belton. He'll be preparing Po' Boys, Crawfish Bisque, Sweet Potato Ravioli and plenty more just in time for Fat Tuesday!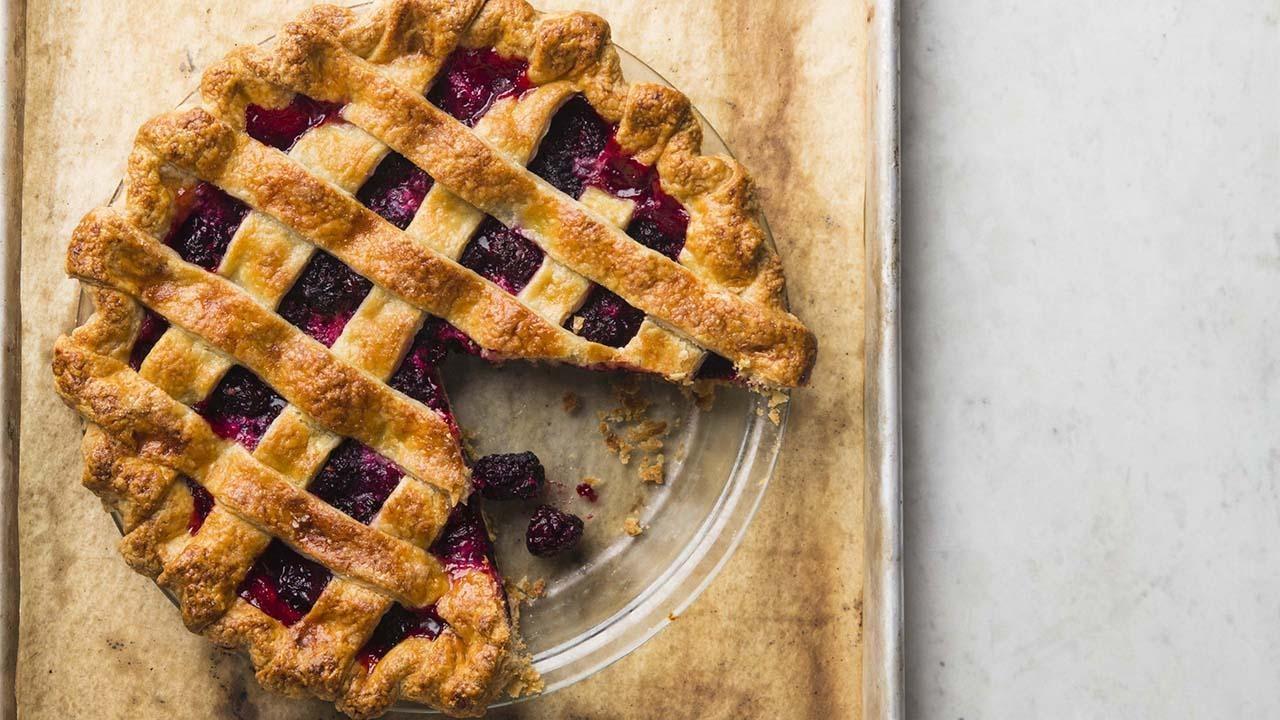 Life of Pie
March 9 & March 10
Pie is life! And this American classic is the perfect way to cap off a superb meal. The original Domestic Diva, Martha Stewart, makes a Blueberry pie that looks as good as it tastes. And, from the ATK Kitchen a scrumptious Mississippi Mud pie that satisfies all chocolate lovers. If you aren't willing to share your pie, Julia Child shows us how to make a lemon meringue for one. Be sure to get a big slice of pie!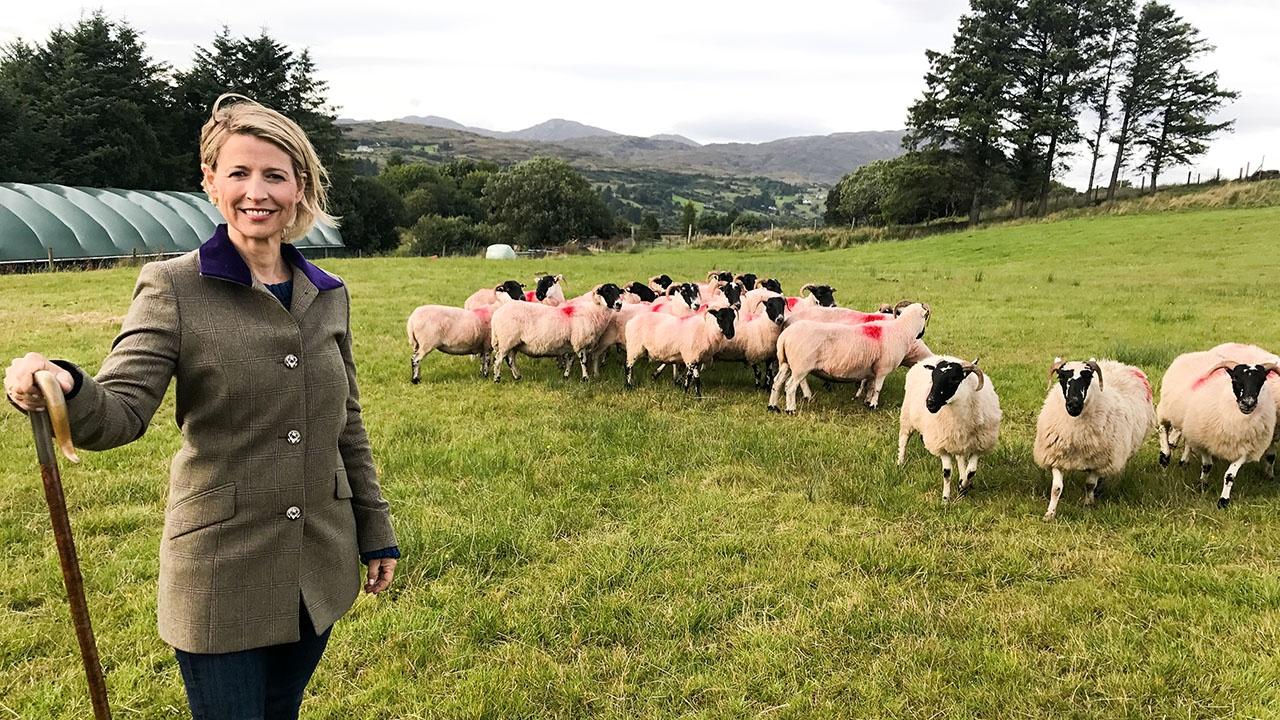 Spirit of the Emerald Isle
March 16 & March 17
Begin your St. Patrick's Day weekend celebration with a trip to Ireland! Our expedition of the Emerald Isle begins with a tour lead by Samantha Brown. Our tour guides Colleen Kelly, Joseph Rosendo and the Curious Traveler, Christine van Blokland, take us all around for a comprehensive view of the island. And, Chef Rory O'Connell is in the kitchen with mouthwatering meals for your whole family to enjoy. Top O' the Morning to you!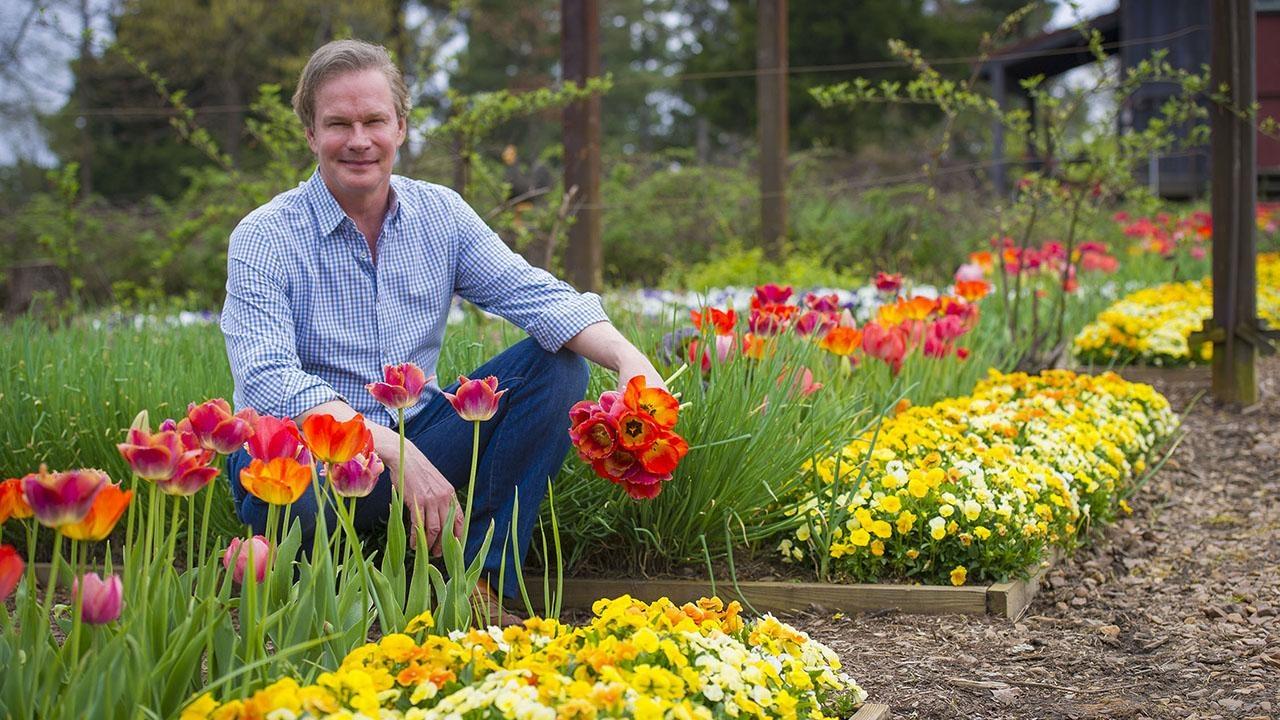 Spring Fling
March 23 & March 24
Spring is definitely in the air on today's Create Marathon! The weather is warming up and we are enjoying the reawakening of nature. Join P. Allen Smith, Greg Aiello, Joanne Weir and other lifestyle experts and welcome the beauty of the season.
On the Farm
March 30 & March 31
See what's growing today on the farm! Experience the beauty of farmland from the fields of Italy, North Carolina and all points in between. We tour a gorgeous orchard with P. Allen Smith, and Vivian Howard visits a farm full of Collard Greens and learns how to make Collard Kraut. This marathon is the cream of the crop!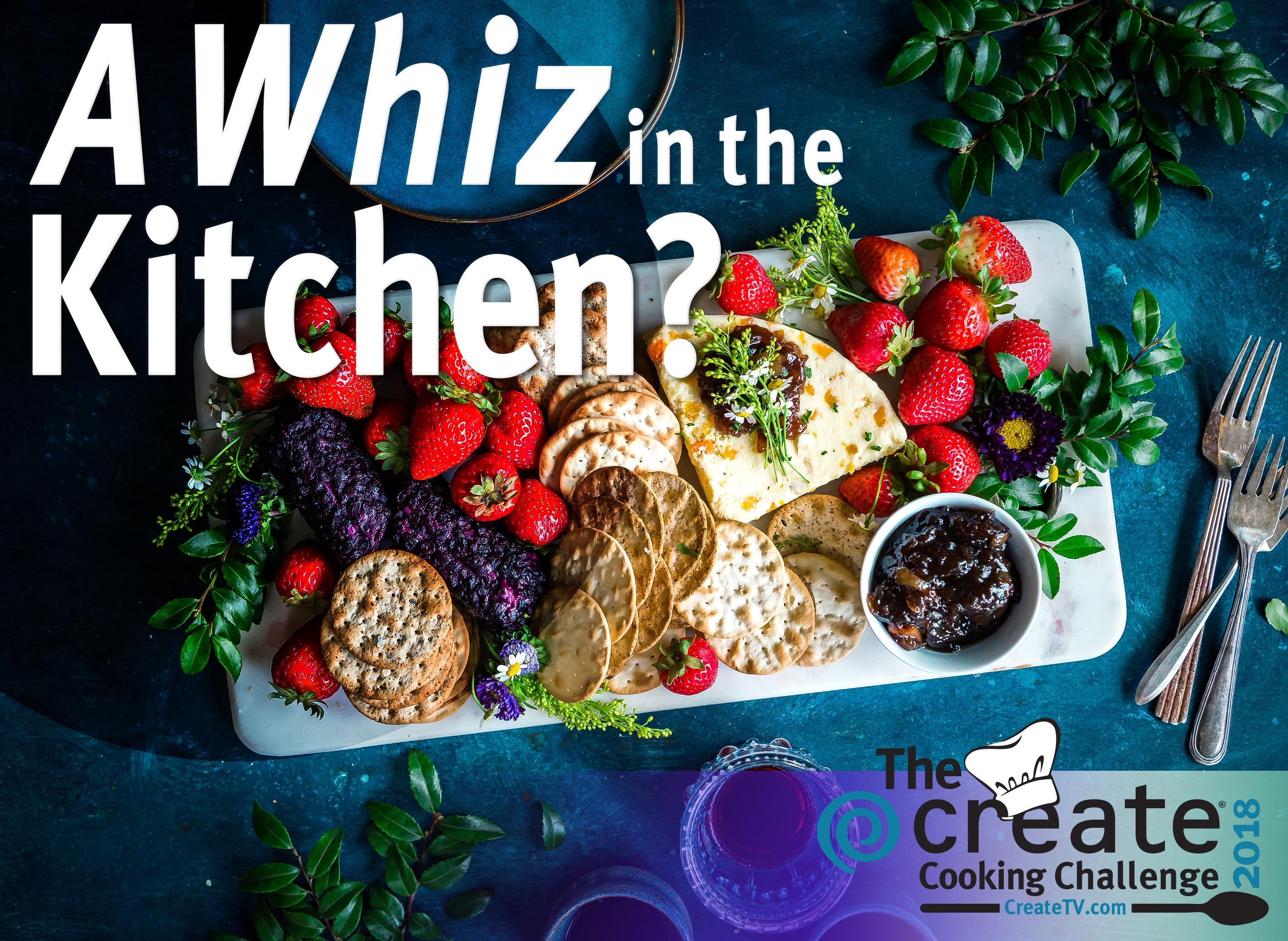 The Create Cooking Challenge 2018!
Winners Announced
Have you got what it takes to join WNED thinkbright Create's distinguished chefs? We asked viewers to send us their best tip, project, or recipe, and enter to win one of 18 prizes, from Create merchandise to their own web series!

Our esteemed final judges this year included: Rick Bayless, host of Mexico ‐ One Plate at a Time; Joanne Weir, from Joanne Weir's Plates and Places; Kevin Belton, from New Orleans Cooking With Kevin Belton; Ellie Krieger, from Ellie's Real Good Food; and, Grand Prize winner of the Create Cooking Challenge 2017, Buki Elegbede.

Selected from a nationwide pool of entries by judges who are among public television's best known chefs, Kiya Schnorr from New York City, claims the Grand Prize, receiving $4,000 and production equipment valued at approximately $1,000 to finance and produce a web series of 10 two-minute videos to appear on CreateTV.com. Second Prize Winner,Kristina Vanni, also from New York City, was awarded $1,000 and production equipment valued at approximately $1,000 to finance and produce a web series of three, two-minute videos for CreateTV.com.

WNED thinkbright Create viewers submitted some wonderful entries to the Create Cooking Challenge Challenge!
See the culinary talent simmering in Western New York!
Nancy Gaglione | Williamsville, NY
About:
I am a 70 widow who loves to nourish pals and family. French grandmother who could cook anything. Make something from nothing.
Cooking experience: My whole life
Why entered: Do what I love!
Dion Crowder | Buffalo, NY
About:
I love to cook and grill. I'm a very competitive person who just likes to have fun!
Cooking experience: I am a self taught home cook. I've worked in a few restaurants, but 90% of my cooking , I've done on my own.
Why entered: Do what I love!
Ice Cream Hacks with the Roaring Cupcake
Angela Vazquez | Buffalo, NY
About:
A sweets and treats obsessed home cook. I'm happiest when mixing a big bowl of butter and sugar and I ALWAYS have room for dessert!
Cooking experience: I'm a home cook with a culinary background. I worked professionally as a baker and cake decorator but I've loved baking since I was 10.
Why entered: As a lifelong fan of public television, I've always wanted to share what I have learned to others who have the same passion in the kitchen.
Jake Nabasny | Buffalo, NY
About:
I am a translator and PhD student in Comparative Literature at the University at Buffalo. I live with my wife, Ashley, and our two cats.
Cooking experience: : I loved egg drop soup so much as a kid, I learned how to make it. Four years ago I became a vegetarian and got creative in the kitchen.
Why entered: : Sharing food is enjoyable, but sharing recipes is empowering. I'd like to share my knowledge with as many people as possible.

---
WNED thinkbright Create Program Promos
WNED thinkbright Create TV
WNED thinkbright Create TV promo
WNED thinkbright Create is your home for how-to, where you can watch the best of public TV's top cooking, travel, gardening, home improvement, and arts & crafts shows.
WNED thinkbright Create Previe
WNED thinkbright Create TV
WNED thinkbright Create TV promo
WNED thinkbright Create
Sara's Weeknight Meals | Season Six Preview
WNED Thinkbright Create
Nick Stellino: Storyteller in the Kitchen | Previ
WNED thinkbright create
Paint This With Jerry Yarnell | Preview
WNED Thinkbright Create
Mexico - One Plate at a Time With Rick Bayless |
WNED Thinkbright Create
Taste of Louisiana With Chef John Folse | Season
WNED Thinkbright CReate
In the Americas With David Yetman | Season Fiive
WNED Thinkbright Create
Lidia's Kitchen | Season Three Preview
WNED THINKBRIGHT CRETE
Jacques Pépin Heart & Soul | preview
WNED Thinkbright create
Rough Cut: Woodworking With Tommy Mac | Season Se
WNED Thinkbright Create
Make Your Mark | Preview
WNED Thinkbright Create
A Craftsman's Legacy | Season Three Preview
WNED Thinkbright Create
Globe Trekker | Season 15 Preview
WNED Thinkbright Create
Growing a Greener World | Season Seven Preview
WNED THinkbright Create
Best of the Joy of Painting With Bob Ross | Previ
WNED Thinkbright Create
Curious Traveler | Preview