In August, WNED Create will premiere Jamie's Ultimate Veg, Fly Brother With Ernest White II and Magic of a Dish.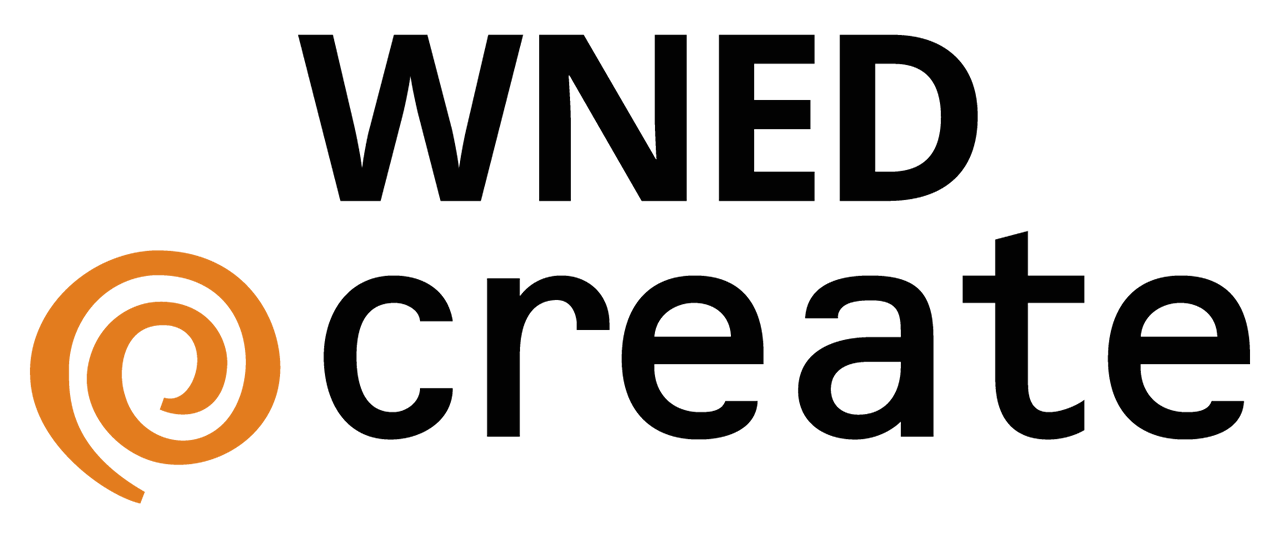 ---
Enjoy a round-the-clock broadcast of the most popular lifestyle and how-to programming seen on public television.

WHERE TO WATCH CREATE
Broadcast Channel -WNED-HD2 over-the-air 17.2
Time-Warner/Spectrum
Erie – 21, 1275
Niagara - 1275
Genesee, Wyoming, Monroe, Livingston,
Orleans - 1277
Dunkirk & Silver Creek – 19, 1275
Fredonia - 17, 1275
Verizon FiOS - 472
Comcast Cable (Northwest PA) – 243
---

Settle in each weekend to watch your favorite shows in one binge-worthy format. W
eekend marathons are now five-hour stacks each Friday, Saturday and Sunday, known as the WNED Create Weekly Showcase.

Each Showcase is centered around a theme — a holiday, a country, a particular food, even a single show. All the excitement of a marathon without leaving your couch!
The Showcases repeat as double-stacked strips Sunday-Thursday featuring thematic, timely shows.
The WNED Create Weekly Showcase airs on Friday from 9pm- 2am, with encores on Saturday from 10am - 3pm and Sunday from 12pm - 5pm.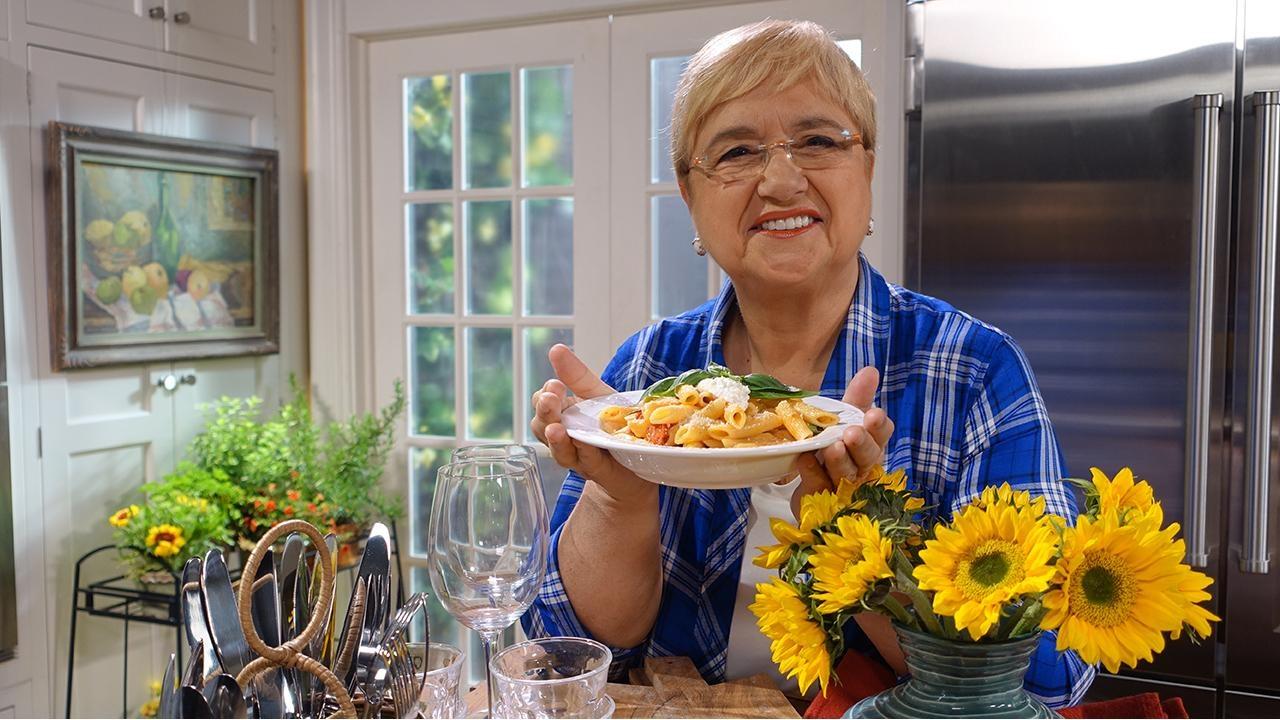 September 4 - 10
Labors of Love
Kick up your feet this Labor Day weekend and watch masters of their crafts work their creative magic. P. Allen Smith reveals the secrets of gorgeous garden design; Lidia Bastianich shows how to feed a family, Italian-style; the America's Test Kitchen crew whips up elegant desserts and sophisticated entrees; and Eric Gorges learns about the intricacies of making stained glass.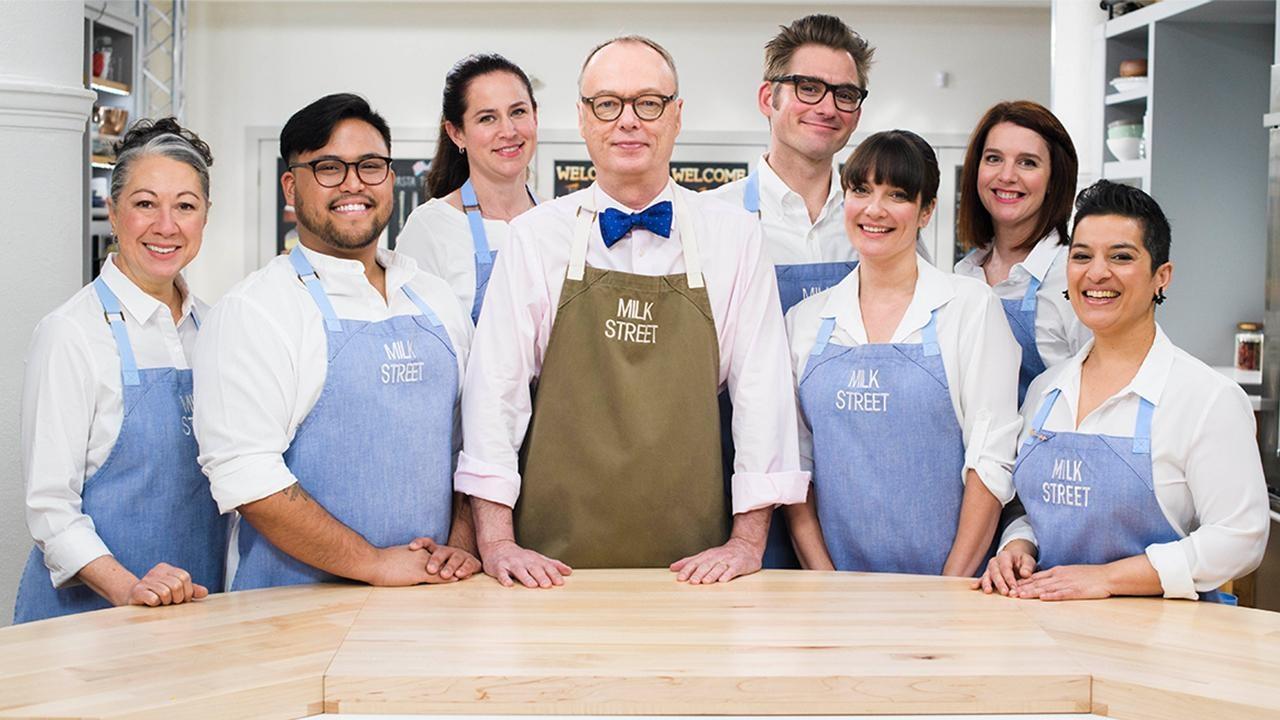 September 11 - 17
Milk Street Food Fest
Embark on a global culinary tour with Christopher Kimball and the Milk Street Kitchen test cooks as they deliver international inspiration while adding a little kick, and convenience, to everyday American cooking. The menu includes: Taiwanese home cooking, Spanish suppers, Middle Eastern delights, French desserts, Italian-inspired recipes, classic (and contemporary) Mexican meals and more!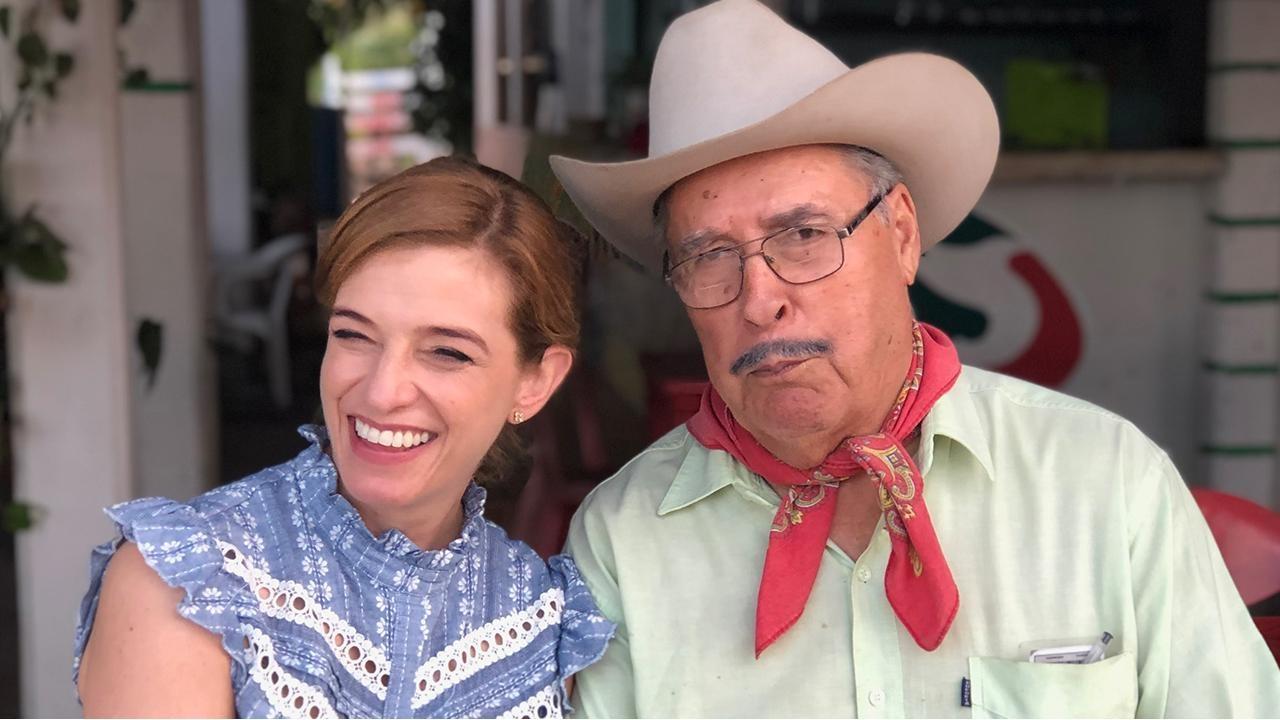 September 18 - 24
Pati's Food and Fiesta
Create celebrates Hispanic Heritage Month with a special marathon of Pati's Mexican Table! Join chef Pati Jinich on her culinary adventures through Mexico as encounters, then recreates, authentic south-of-the-border dishes.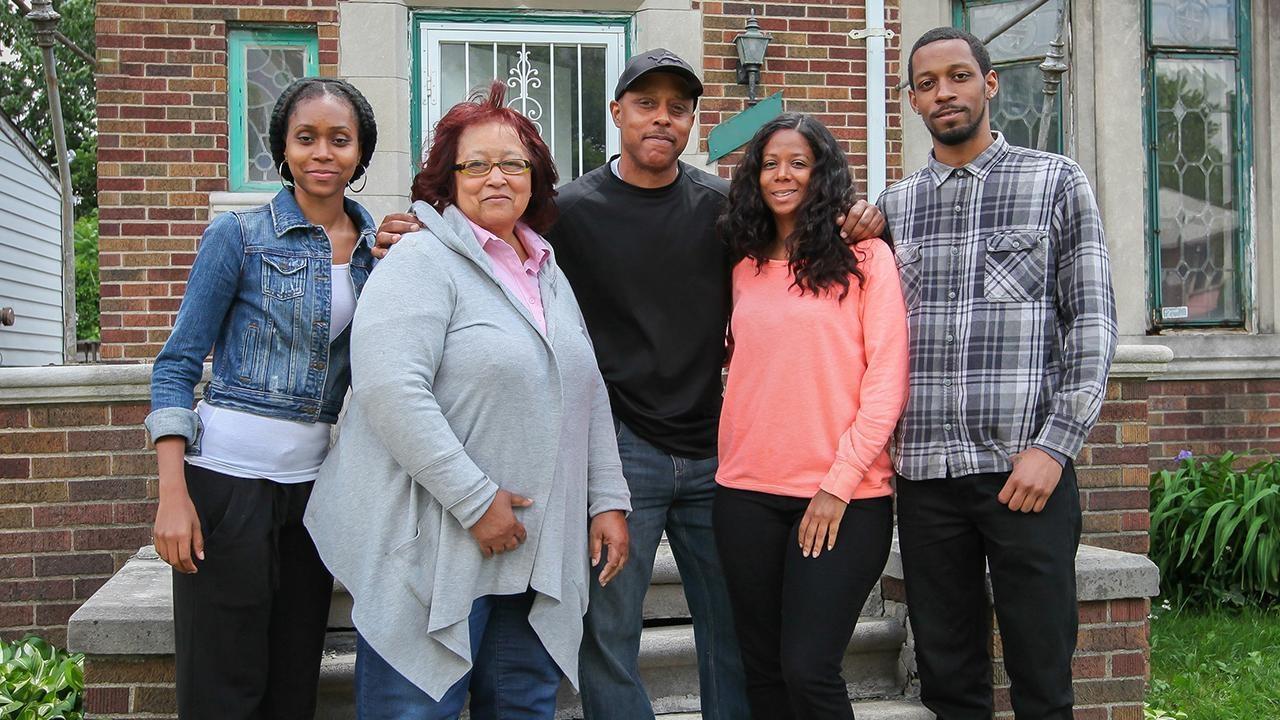 September 25 - October 1
This Old House: Detroit Project
Watch as the This Old House team restores an abandoned 1939 home in the Russell Woods-area of Detroit with help from the community.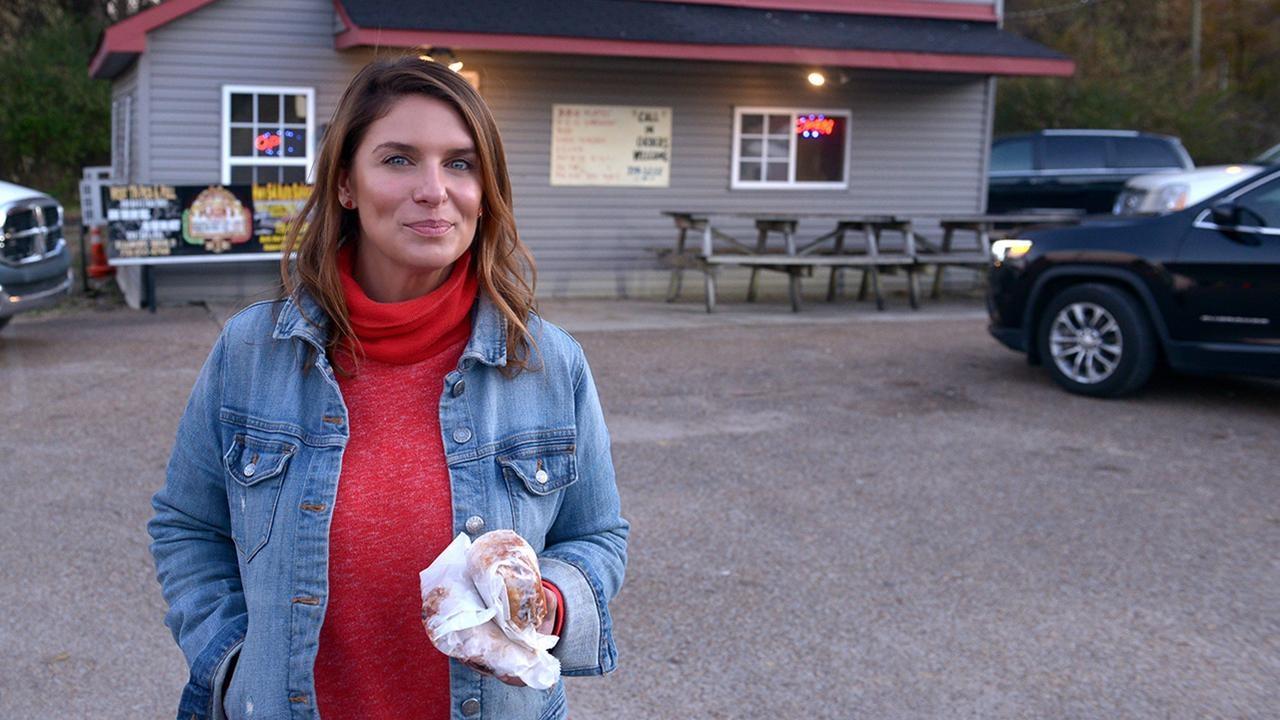 October 2 - 8
Somewhere South
Join host and award-winning chef Vivian Howard as she digs deeper into the lesser-known roots of Southern food, cooking and living. Each episode explores the ways people of different backgrounds interpret the same dish — from dumplings to hand pies to barbecue. Photo credit: Rex Miller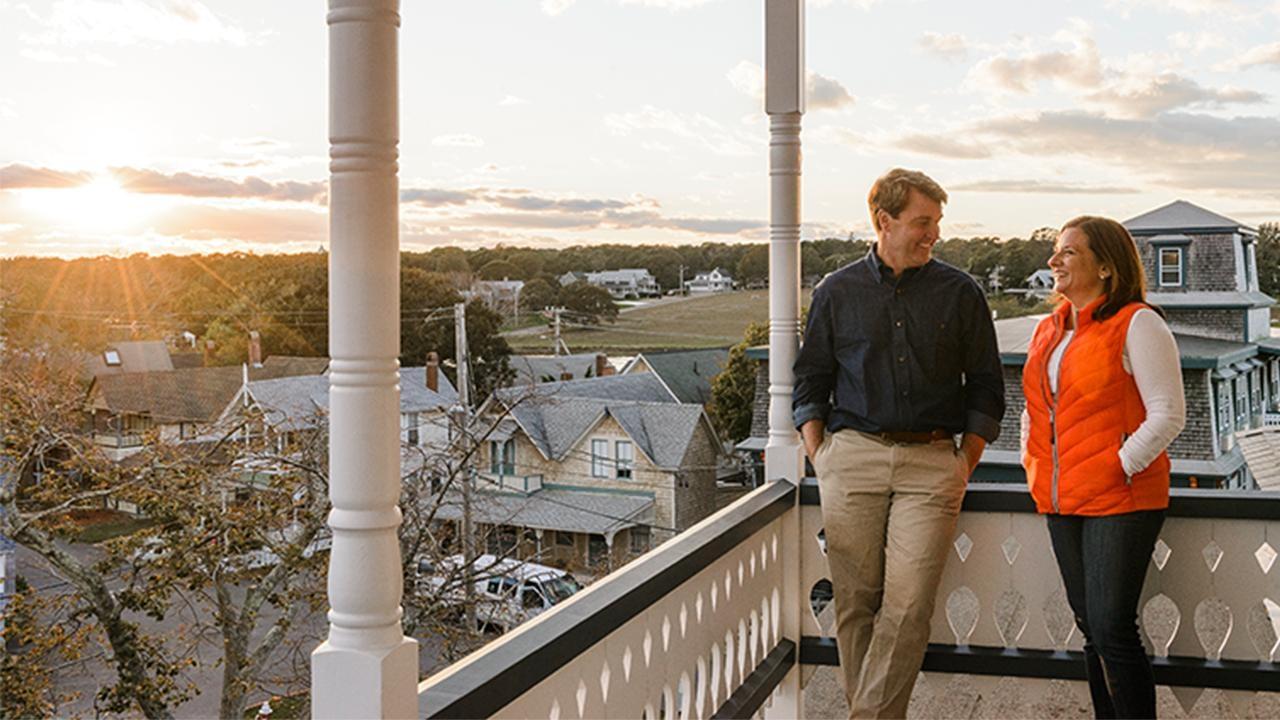 October 9 - 15
Autumn Flavors
Cider and hikes and everything pumpkin spice... that's what autumn is made of! As the weather cools, join Jacques Pepin, P. Allen Smith, Weekends With Yankee and other Create experts for seasonal dishes and escapes, including a fall foliage tour of New England.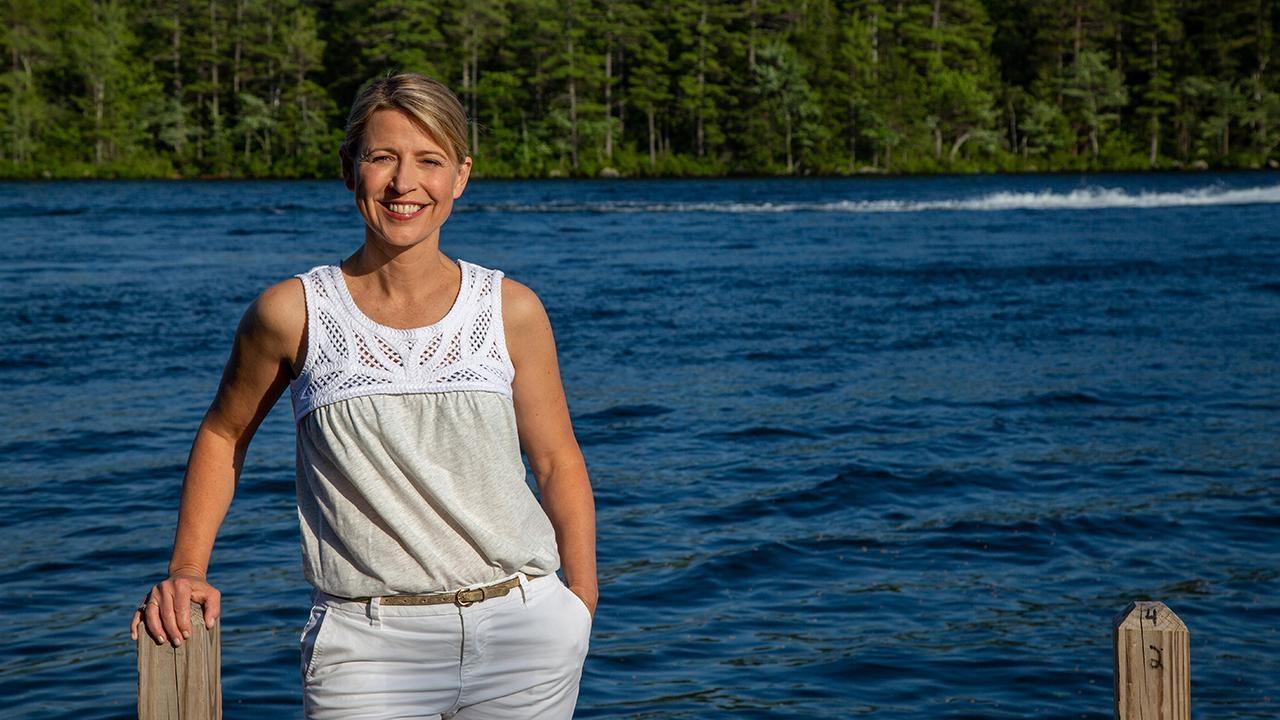 October 16 - 22
USA Road Trip
Traveler Samantha Brown hits the road to immerse herself in America's top destinations — from major metropolitan cities to quaint coastal towns and country villages. Samantha's stops include: the Florida Keys, Louisiana's Cajun Country, New York's Finger Lakes, Texas Hill Country, Maine's rocky coastline and an RV trip across Oregon.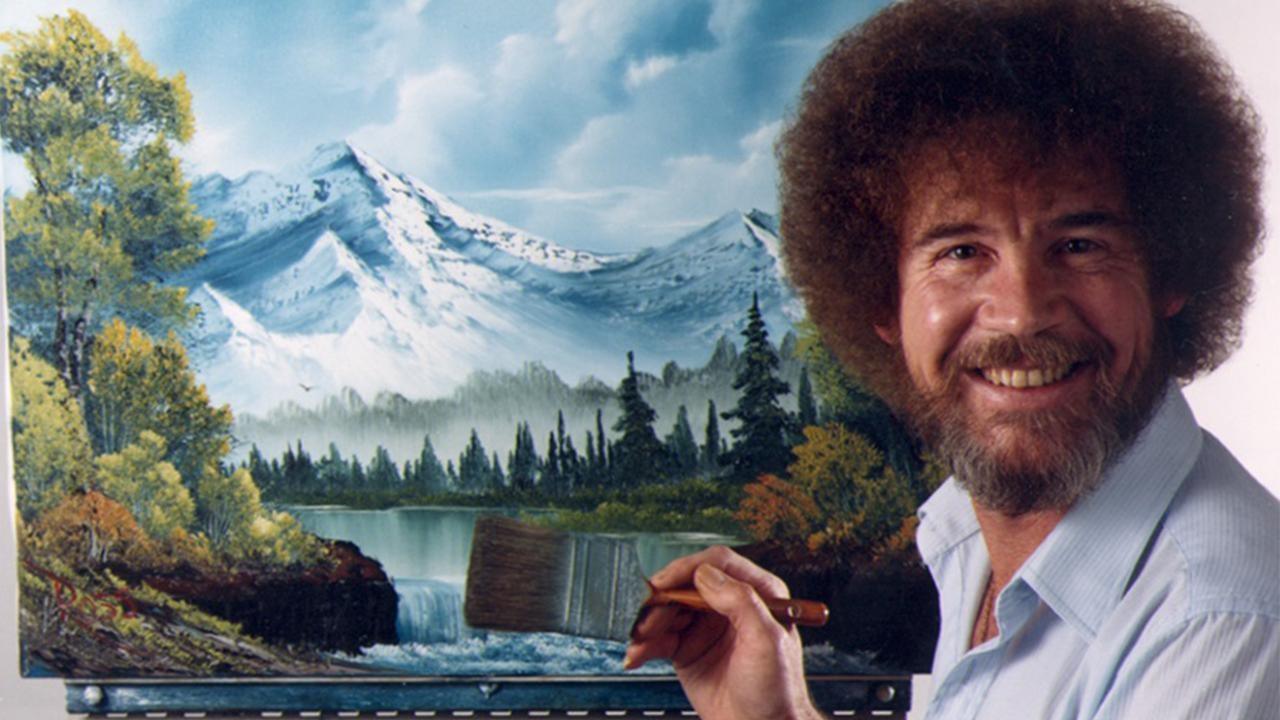 October 23 - 29
Bob Ross Day
There's just something about Bob! This weekend, Create celebrates iconic public television artist Bob Ross on his 78th birthday. Ease into the weekend with back-to-back episodes of The Best of the Joy of Painting and follow along with the late, great painter as he encourages viewers with his endearing can-do approach to create their own masterpieces.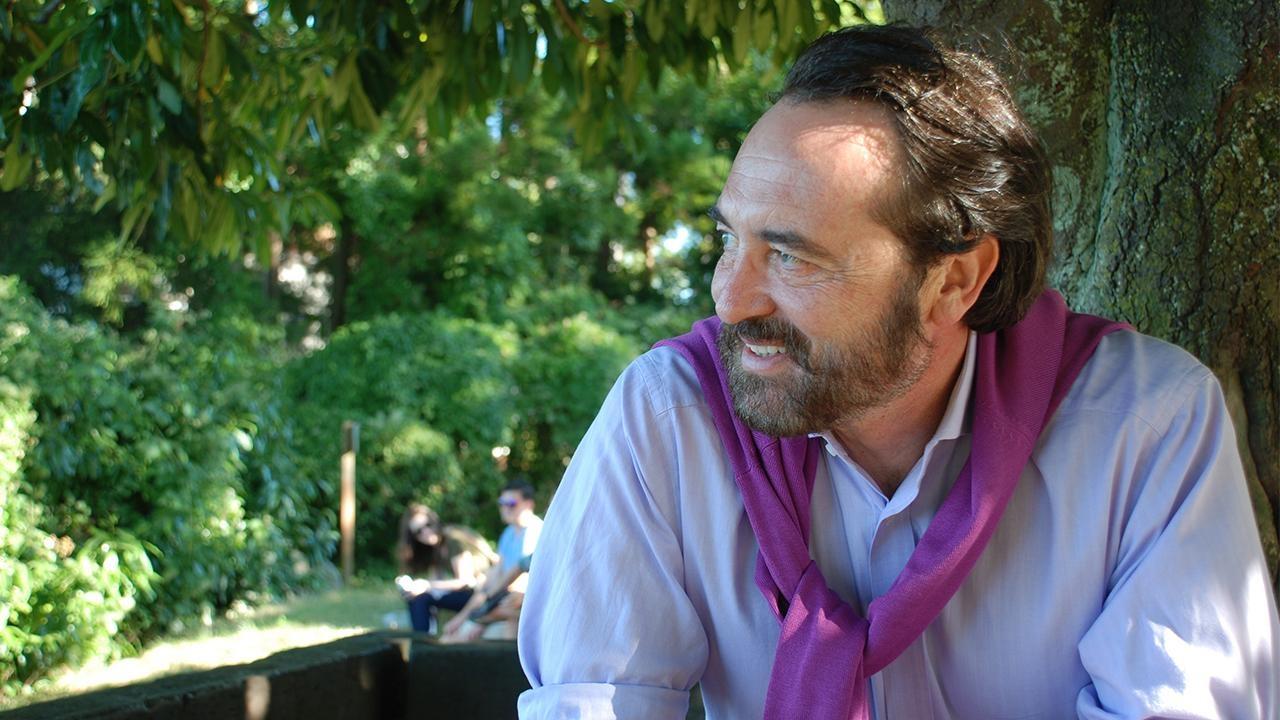 October 30 - November 5
Storyteller in the Kitchen
Mangia! Tune in for a special 10-episode marathon of the Emmy-nominated series, Nick Stellino: Storyteller in the Kitchen. The showcase includes a six-episode sneak-peak of season three, where the charismatic chef travels down memory lane, inspired by the festive meals he enjoyed in his native Sicily and his culinary adventures in America..
WNED Create Program Previews
This month, Create will air 90 cooking, travel, home improvement, gardening, painting and crafting series. Here's a sampling!
WNED Create TV
WNED Create TV promo
WNED Create is your home for how-to, where you can watch the best of public TV's top cooking, travel, gardening, home improvement, and arts & crafts shows.
WNED Create TV
WNED Create TV promo
WNED Create TV
Pati's Mexican Table season eight | preview
WNED Create TV
Bare Feet With Mickela Mallozzi season 3 | preview
WNED Create TV
Travels With Darley season seven | preview
WNED Create TV
Cook's Country season 12 | preview
WNED Create TV
Knit and Crochet Now! season 10 | preview
WNED Create TV
Hometown Georgia | preview
WNED Create TV
Art of a Cowboy | preview
WNED Create TV
Start Up season seven | preview
WNED Create TV
Create Celebrates Julia Showcase | preview
WNED Create TV
Confucius Was a Food season 2 | preview
WNED Create TV
The Garage With Steve Butler | preview
WNED Create TV
Houston Cookbook | preview
WNED Create TV
Sara's Weeknight Meals season nine | preview
WNED Create TV
Growing a Greener World season 10 | preview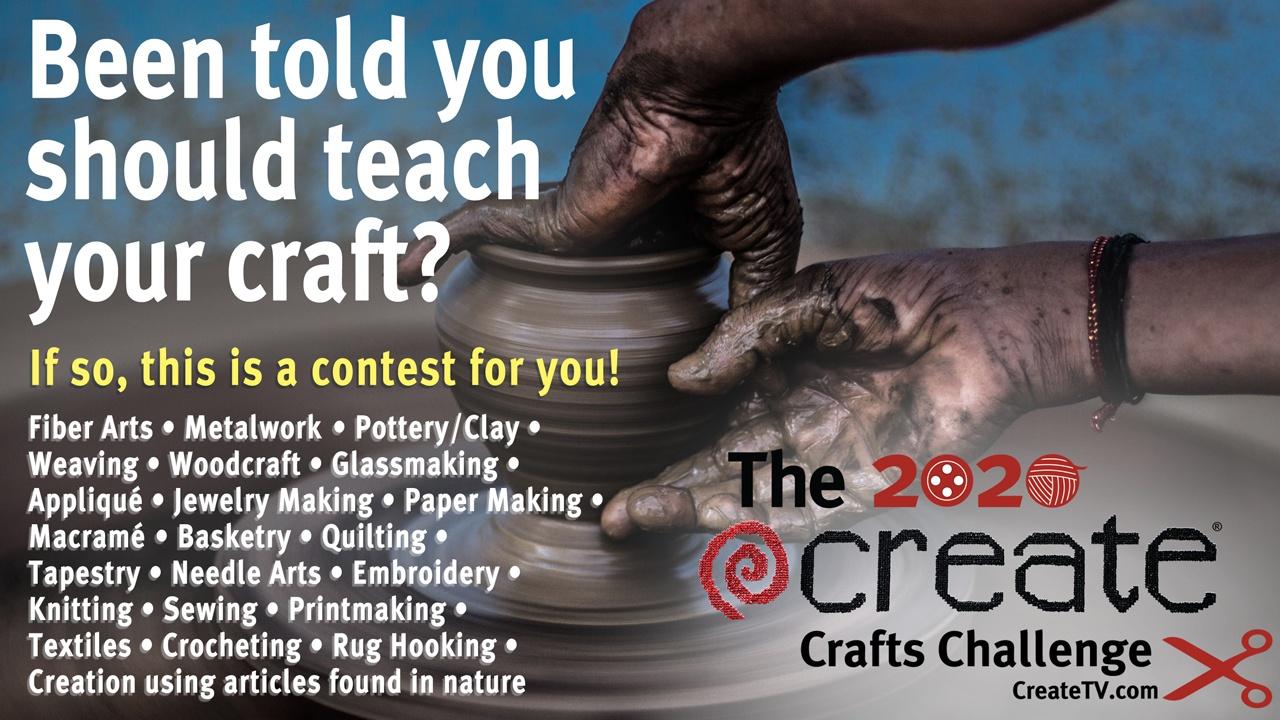 The 2020 Create Crafts Challenge
Congratulations to Grand Prize Winner, Martin Amado, from Sunrise, Florida and Second Prize Winner Dinah Wulf, from Anaheim, California!
Are you a baron of basketry? A wizard of woodcraft? Maybe even a master of macramé? Whatever your hobby, show it off in the Create Crafts Challenge 2020 where five of Create TV's talented personalities will judge who will win the chance to produce their own 10-part video series for Create TV!
It's metal workers vs. knitters, glass blowers against the basket weavers! Turn your love of crafting into a video series!
This year, the Create team changed the challenge event to encompass another of Create TV's most popular genres: Crafts! The Create Crafts Challenge 2020 received nearly 100 entries from markets representing about 50 local public television stations across the country. Despite the pandemic, these viewers were eager to share their crafts' skills. Below are the top entries selected by the celebrity Final Judges. Our Grand Prize Winner's 10-episode web series will launch later this year, followed by the three-episode web series from our Second Prize Winner. Over the coming months we'll share many of the other top-scoring videos. They represent some truly unique ideas and crafting skills, from making a surfboard in Hawaii to creating pottery in Florida and woodworking in North Carolina to metalworking in Illinois. Thank you to all who entered!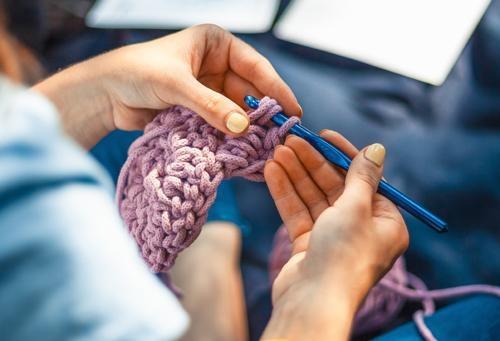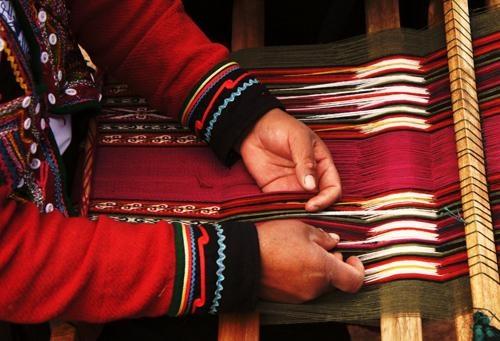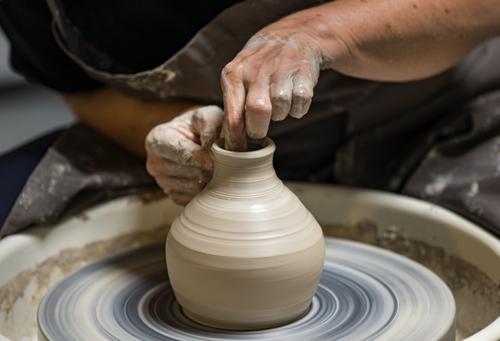 Martin Amado | Grand Prize Winner
DIY DESIGN with Martin Amado
Learn how to make a rustic candleholder with materials from a home improvement store. Project produced for Create Crafts Challenge 2020 entry.
Dinah Wulf | Second Prize Winner
DIY Paper Pop Out Box - Dinah from DIY Inspired
How to make a simple Pop Out box out of two pieces of scrapbook paper.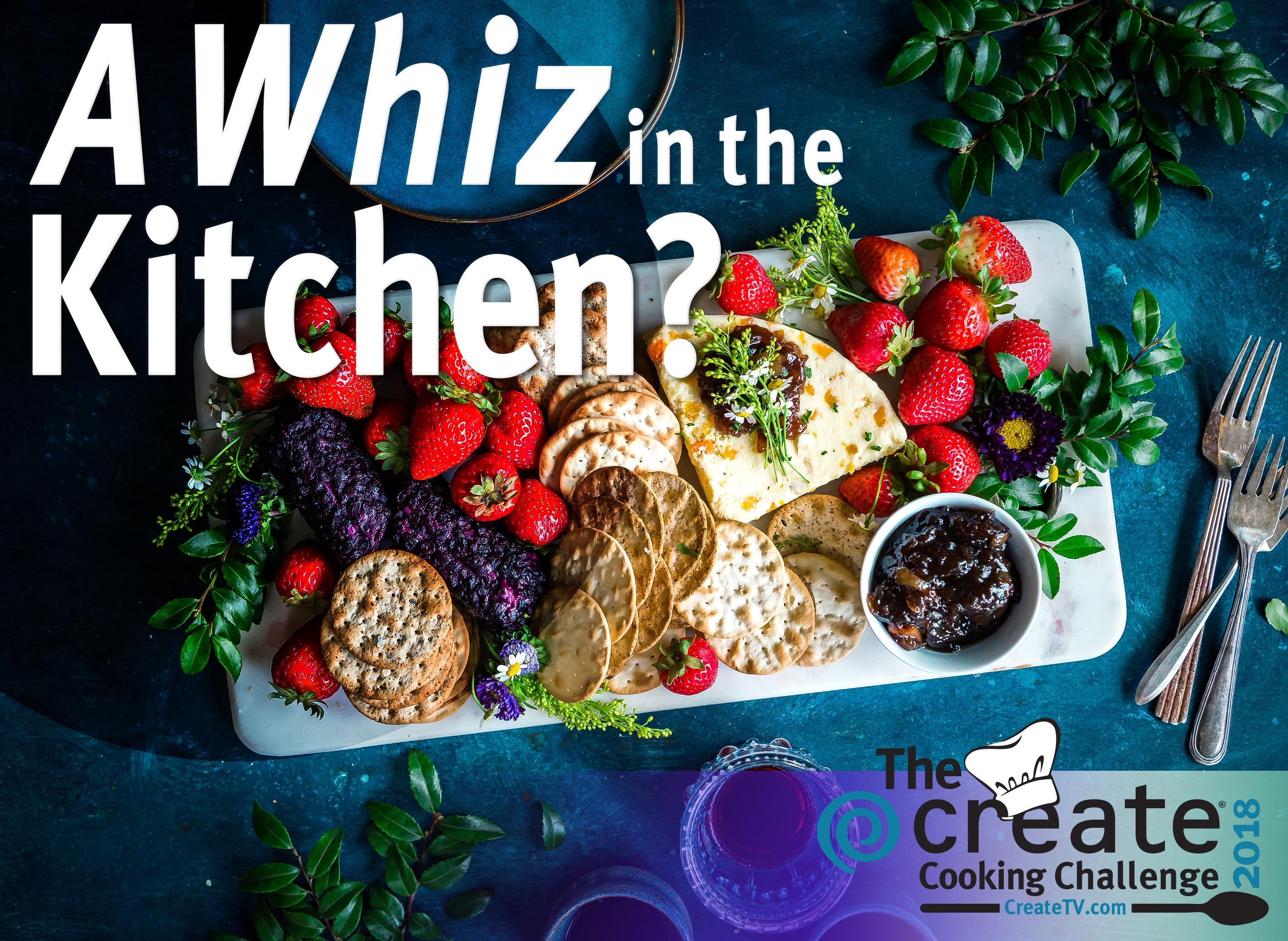 The Create Cooking Challenge 2018
Winners Announced
Have you got what it takes to join WNED Create's distinguished chefs? We asked viewers to send us their best tip, project, or recipe, and enter to win one of 18 prizes, from Create merchandise to their own web series!

Our esteemed final judges for 2018 included: Rick Bayless, host of Mexico ‐ One Plate at a Time; Joanne Weir, from Joanne Weir's Plates and Places; Kevin Belton, from New Orleans Cooking With Kevin Belton; Ellie Krieger, from Ellie's Real Good Food; and, Grand Prize winner of the Create Cooking Challenge 2017, Buki Elegbede.

Selected from a nationwide pool of entries by judges who are among public television's best known chefs, Kiya Schnorr from New York City, claims the Grand Prize, receiving $4,000 and production equipment valued at approximately $1,000 to finance and produce a web series of 10 two-minute videos to appear on CreateTV.com. Second Prize Winner, Kristina Vanni, also from New York City, was awarded $1,000 and production equipment valued at approximately $1,000 to finance and produce a web series of three, two-minute videos for CreateTV.com.

WNED Create viewers submitted some wonderful entries to the Create Cooking Challenge Challenge!
See the culinary talent simmering in Western New York!
Nancy Gaglione | Williamsville, NY
About:
I am a 70 widow who loves to nourish pals and family. French grandmother who could cook anything. Make something from nothing.
Cooking experience: My whole life
Why entered: Do what I love!
Dion Crowder | Buffalo, NY
About:
I love to cook and grill. I'm a very competitive person who just likes to have fun!
Cooking experience: I am a self taught home cook. I've worked in a few restaurants, but 90% of my cooking , I've done on my own.
Why entered: Do what I love!
Ice Cream Hacks with the Roaring Cupcake
Angela Vazquez | Buffalo, NY
About:
A sweets and treats obsessed home cook. I'm happiest when mixing a big bowl of butter and sugar and I ALWAYS have room for dessert!
Cooking experience: I'm a home cook with a culinary background. I worked professionally as a baker and cake decorator but I've loved baking since I was 10.
Why entered: As a lifelong fan of public television, I've always wanted to share what I have learned to others who have the same passion in the kitchen.
Jake Nabasny | Buffalo, NY
About:
I am a translator and PhD student in Comparative Literature at the University at Buffalo. I live with my wife, Ashley, and our two cats.
Cooking experience: : I loved egg drop soup so much as a kid, I learned how to make it. Four years ago I became a vegetarian and got creative in the kitchen.
Why entered: : Sharing food is enjoyable, but sharing recipes is empowering. I'd like to share my knowledge with as many people as possible.