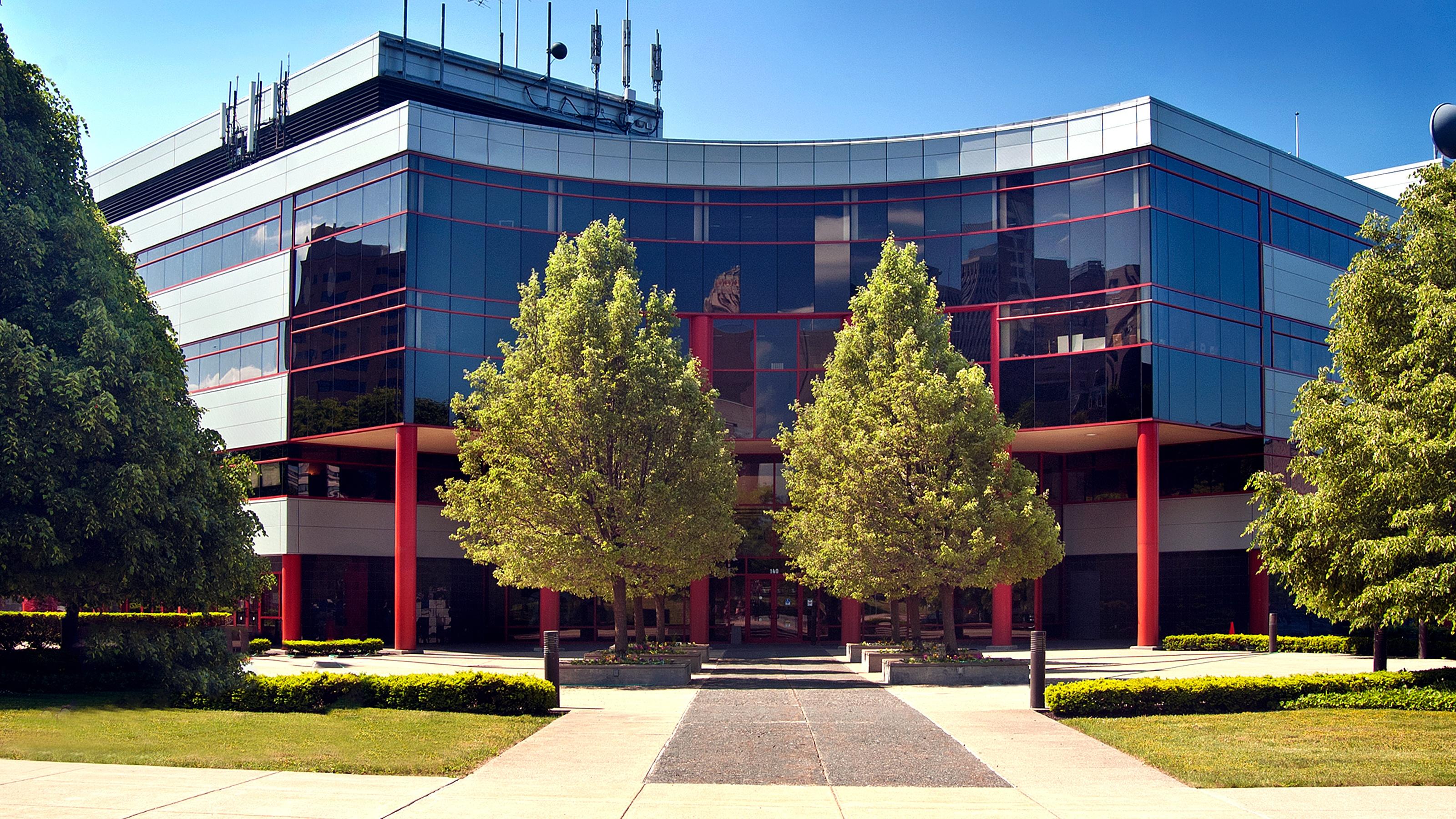 Buffalo Toronto Public Media Mission Statement
Buffalo Toronto Public Media is a trusted public media resource that enriches its audiences by providing educational, entertaining programming and services, as well as engaging the Western New York and Southern Ontario communities through cultural and civic involvement.
History
For over 60 years, audiences have turned to member-supported Buffalo Toronto Public Media as a powerful and trusted resource.
Today, Buffalo Toronto Public Media is a leading binational public broadcasting organization operating three television stations and three radio stations, all locally programmed. Programs and outreach explore and address interests relevant to the Buffalo and Toronto area.
WNED PBS produces original documentaries for local and national audiences. Major productions include "The Warrior Tradition," "The Canadian Rockies by Rail," "The War of 1812," "Reimagining a Landmark," "Remembering Western New York," "Frank Lloyd Wright's Buffalo," and "Niagara Falls." Nielsen figures show that WNED PBS is consistently the most watched PBS member station in the U.S. during primetime.
WNED Create features the Create content service. This programming features exceptional how-to programming, featuring series and marathons in cooking, travel, arts and crafts, home improvement and more!
WNED PBS KIDS brings you your favorite PBS KIDS shows 24 hours a day on an additional television channel as well as a live stream on digital platforms, making it easy for children to watch their favorite series during primetime and other after-school hours when viewing among families is high. This service expands the reach and impact that Buffalo Toronto Public Media already has in our community, where we provide essential services for families.
WNED Classical is the area's 24-hour classical music service. The station harbors an ongoing broadcast and production relationship with the Grammy award-winning Buffalo Philharmonic Orchestra. Tune in for symphonies, operas and concerts by philharmonic orchestras around the world. WNED Classical is broadcast on 94.5 FM in Buffalo and is also heard on 89.7 FM WNJA in Jamestown. Buffalo Toronto Public Media's Classical music station can also be streamed on our apps or website.

WBFO, your NPR station, continues to produce award-winning news that makes it one of the top news stations in the area. The station is dedicated to providing the best in local news coverage to complement national and world coverage from NPR and the BBC. Other unique programming on WBFO includes "Wait Wait Don't Tell Me," "Science Friday" as well as and blues music, and the station regularly files reports for NPR. WBFO broadcasts at 88.7 FM in Buffalo, 91.3 FM in Olean and 88.1 FM in Jamestown. Buffalo Toronto Public Media's NPR station can also be streamed on our apps or website.
From the fringes of mainstream pop to progressive artists around the world, WBFO The Bridge is home to the groundbreaking, alternative and occasionally idiosyncratic music of today alongside beloved classics. Basically, it's college radio for adults.

Buffalo Toronto Public Media's community-supported alternative music service, The Bridge can be heard on WBFO HD-2 or streamed on wbfo.org/the-bridge or our apps.
WBFO JazzWorks, airing on WNED HD2, streams your favorite jazz songs 24/7. Access the station through the WBFO JazzWorks mobile app on your phone or tablet, or stream it on your computer from our website.

Buffalo Toronto Public Media's Education and Outreach team creates educational materials related to Buffalo Toronto Public Media productions. These materials, which are free, include lesson plans, classroom posters and comprehensive program websites. WNED PBS is the coordinating station for PBS TeacherLine NY and promotes literacy through projects like the PBS KIDS GO! Writers Contest.

Regardless of platform, all content serves the same purpose: to enlighten, inspire, entertain and educate all. With your support, Buffalo Toronto Public Media continues to create and broadcast content that makes a difference — objective information, intelligent entertainment and enlightening perspectives — in the next 60 years and beyond.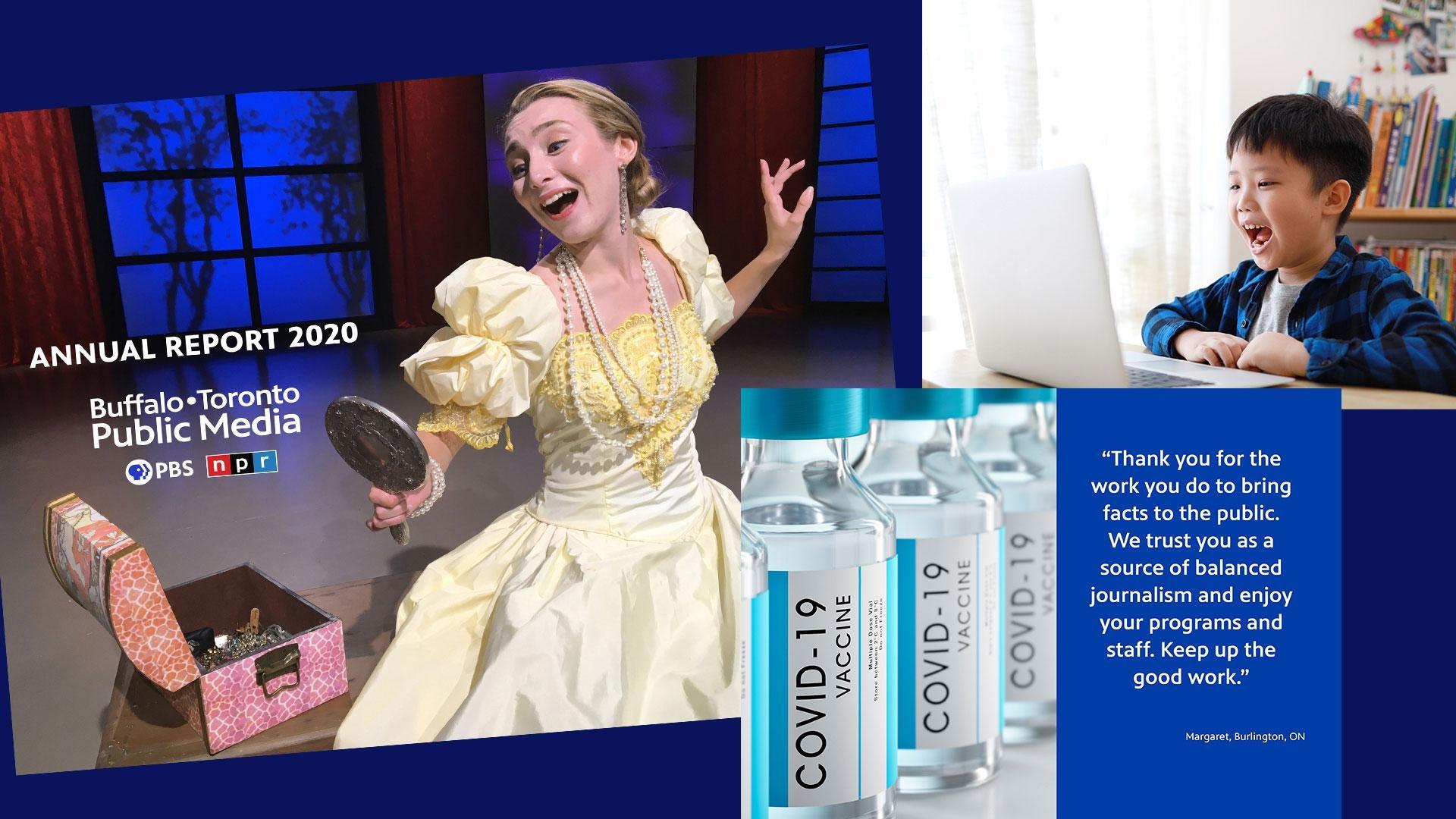 Explore this snapshot of the work Buffalo Toronto Public Media has shared with our community in 2020.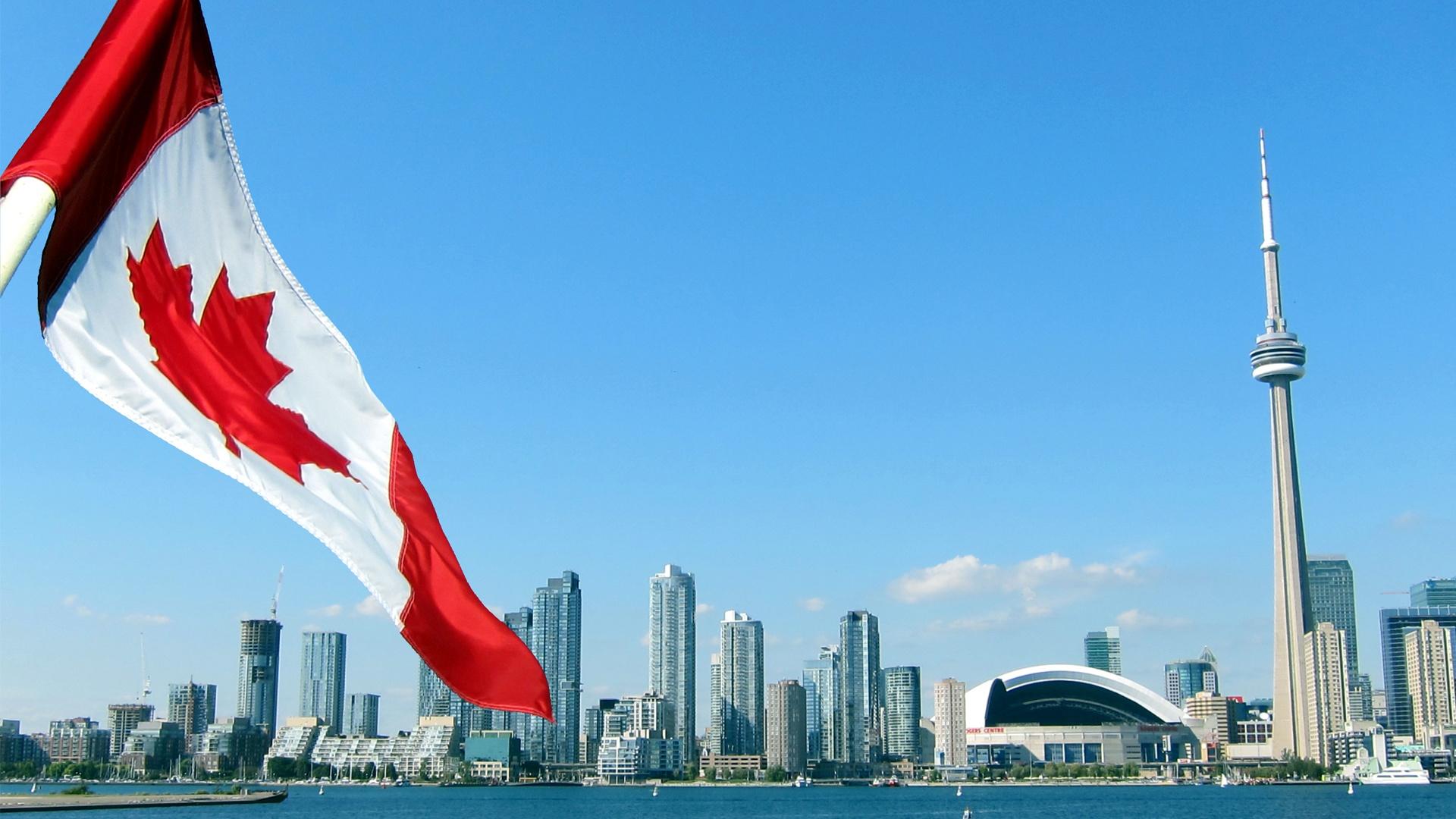 WNED PBS's COMMITMENT TO CANADA
The support WNED PBS has received from our Southern Ontario viewers has enabled the station to enrich countless lives through the quality and impact of public television.