Coming up this week on WNED-TV
Leonard Cohen - Tower of Song | Preview
Filmed in Montreal, Quebec on the first anniversary of his death, this program celebrates the globally recognized icon, poet and songwriter Leonard Cohen. The special features performances by a star-studded lineup of international artists, and includes many of Cohen's most celebrated songs, augmented by rare archival interviews and concert footage. Airing Mon., Sept. 17 at 9:30pm.
The Great American Read
Who Am I? | Preview
How do the books we love answer the question "Who am I?" The Great American Read continues Tuesday, September 18 at 8pm.
American Masters |Harper Lee | Preview
One of the biggest American bestsellers of all time, To Kill a Mockingbird (1960) was thought to be the first and only novel by Harper Lee, until now. On July 14, Go Set a Watchman will be released, featuring characters from Lee's Pulitzer Prize-winning novel. Airing Tues., Sept. 18 at 9pm.
New Series | Wednesday at 7:30pm
Brewed in New York | Trailer
Brewed in New York is a TV series about the craft beer revolution happening in New York State. Join beer tourists Matt and Maya as they travel the state, providing a taste of what each region has to offer-Wednesdays at 7:30pm on WNED-TV.
Brewed in New York
Brewed in New York | Trailer
Brewed in New York
Brewed in New York | Chautauqua Allegheny | 8/22
Brewed in New York
Clip from Big Ditch Historical Name Story
Brewed in New York
Clip from Community Beer Works Segment
Brewed in New York
Clip from Buffalo Pedal Tours with Ken Szal
Brewed in New York
Clip from Matt's visit to Niagara Malt
Brewed in New York
Clip from Ellicottville Segment
Brewed in New York
Clip from Five & 20 Tasting
If you have a thirst for adventure this summer, we may have just the thing for you!
Craft beer is on the rise across the country, and New York has been near the center of the revolution. With now over 400 breweries across the state, New York is currently ranked 4th in the country for number of craft breweries. But craft beer is not about mass production; it is about passionate locals employing artisan skills to infuse the values of their community into flavorful and memorable brews.
In each half hour episode of Brewed in New York, hosts Matt and Maya travel to a different tourism region of the state, visiting craft breweries and learning how the unique geography, agriculture, and character of the region influences each brewery's individual story and craft.

Tune in to WNED-TV Wednesdays at 7:30pm. September 19 the episode centers on The Hudson Valley.
Brewed in New York
BiNY Hudson Valley | Promo
Watch a promo for our Hudson Valley episode where we visit Sloop, Captain Lawrence, and the Culinary Institute of America. Airing Wednesday, September 19 at 7:30pm.
The Amazing Human Body | Preview
Explore the internal mechanics of the human body. Watch the three-part series Wednesday, September 19 beginning at 8pm.
Doctor Blake Mysteries | The Silence |Preview
The school headmaster is found dead in his office and Blake's investigations stir up intrigue and demons from the past, particularly for chief of police Matthew Lawson, who was once a pupil at the school. Airing Thursday, September 20 at 8pm.
Midsomer Murders | Left for Dead, Part 1 | Preview
Already divided over the construction of a new overpass, the village of Dunstan is further shaken when psychic Lynne Fox discovers a reclusive couple brutally murdered in their home. DS Jones finds himself personally involved in the case when it turns out that his old schoolmates are keeping secrets about the death of one friend and the disappearance of another. Airing Thurs., Sept. 20 at 9pm.
Great British Royal Ships | Britannia: Secrets of the Royal
Rob Bell examines the iconic ship the Royal Yacht Britannia. Now permanently berthed in Edinburgh, for 44 years it was a floating palace at sea, hosting world leaders and projecting British "soft power" around the globe. The series premiere airs Friday, Sept. 21 at 8pm.
Neil Diamond Hot August Night III | Preview
Celebrate the legendary singer-songwriter in this triumphant 2012 concert at the Greek Theatre in Los Angeles. Commemorating the 40th anniversary of the Hot August Night collection, this magical evening captures Diamond's renowned musical prowess. Airing Saturday, September 22 at 7:30pm.
Tutankhamun | Preview
Set against the ochre sands, looming cliffs and baking heat of the Valley of the Kings, this ambitious, sweeping saga is based on the compelling personal story of Howard Carter, the eminent British archaeologist who found the tomb of boy-king Tutankhamun. Airing Saturdays at 8pm beginning August 22.
WNED PBS KIDS Channel Family Night
Enjoy family viewing events featuring movie specials of themed programming Friday nights from 7-9pm on the WNED PBS KIDS channel. Join in the fun September 21 with The Daniel Tiger Movie: Won't You Be My Neighbor, that you can watch the WNED PBS KIDS channel on your computer, tablet, phone and of course, on television.
Coming Soon to Family Night on the WNED PBS KIDS Channel
September 21 : The Daniel Tiger Movie: Won't You Be My Neighbor | All NEW Movie!
There's a new family moving to the Neighborhood of Make-Believe! Daniel Tiger and his community welcome their new friends in the very first movie event from Daniel Tiger's Neighborhood. Find out what happens next! on #FamilyMovieNight
50 Most Memorable Moments
---
Downtown Abbey Mondays | Watch Every Episode from the Series | Mondays at 12:30pm Beginning April 2
Suffering from Downton Abbey withdrawal? WNED-TV is here to help! This Spring we will be airing every episode of the six-season series from Masterpiece, every Monday at 12:30pm broadcast over 36 weeks beginning April 2. Relive favorite moments from all six seasons – including Lady Mary and Matthew Crawley's romance, the servants Thomas and O'Brien's conspiracies, and the Dowager Countess's fabulously quotable zingers. It's appointment-viewing at its most British.
If you're a WNED | WBFO Passport Member, you can watch
Downton Abbey
episodes anytime with WNED | WBFO Passport.
Sign in and start streaming today!
Not a member yet?
Learn more about WNED | WBFO Passort.
Anne of Green Gables
Anne of Green Gables : Fire & Dew | Trailer
Anne Shirley heads to school in the city, and Matthew and Marilla face emptiness. Airing Sunday, September 23 at 8pm.
The Miniaturist |Preview
As Nella seeks answers from the miniaturist, she takes charge of the household. T Don't miss the conclusion of teh Minaturist, Sunday, September 23 at 9pm.
The Great Escape | Preview

The Great Escape is a documentary that sheds new light on the audacious escape of Allied airmen from a Nazi P.O.W. camp during World War II. Airing Monday, September 24 at 9pm.
Operation Foxley - Mission: Liquidate Hitler| Preview

During the dark days of World War II, could Britain have succeeded in murdering Hitler during his daily morning walk at the Berghof, his Bavarian residence? Operation Foxley - Mission: Liquidate Hitler is a documentary that recounts the full story and the detailed plan that could have led to the assassination of Adolf Hitler. Airing Monday, September 24 at 10pm.
The Mayo Clinic
The Mayo Clinic: Faith - Hope - Science | Preview
Take a timely look at how one institution has met the changing demands of healthcare. This new documentary executive produced by Ken Burns airs Tuesday, September 25 at 9pm.
Nature
Owl Power | Preview
For centuries, owls have been featured in children's books and folk tales capturing imaginations the world over. With their haunting calls and charismatic faces, these birds remain popular but mysterious because it's rare to catch more than a glimpse of one in the wild. Airing Wed., Sept. 26 at 8pm.
NOVA
Transplanting Hope | Preview
Witness organ transplants as they unfold, and meet patients awaiting lifesaving donations. Airing Wednesday, September 26 at 9pm.
The AI Race | Preview

The AI Race is a timely documentary that challenges the beliefs and fears of ordinary people, asking what AI (Artificial Intelligence) would mean for their jobs, safety and humanity itself. Airing Wednesday, September 26 at 10pm.
The Durrells in Corfu
The Durrells in Corfu | Season Three Trailer
1:56
Published:
The Durrells in Corfu returns for a third season of eccentric family adventures on a Greek, Sundays at 8pm beginning September 30.
Poldark
Poldark | First Look at Season 4
0:40
Published:
Get your first look at Poldark Season 4, Sundays at 9pm beginning September 30.
Meet The Lords | Preview
Inside the gilded halls of the House of Lords - at the heart of the UK government - the Lords face contentious bills, eccentric traditions, bubbling tensions, and a fight for their future. Meet the Lords provides an insider's glimpse into an astonishing world full of bizarre rules and age-old traditions. Sundays at 10pm beginning Sept. 30.
POV | Dark Money | Preview
A reporter in Montana exposes the shadowy world of anonymous campaign contributions. Airing Monday, October 1 at 9pm.
FRONTLINE| "Trump's Showdown" | Trailer
FRONTLINE investigates President Trump's confrontation with federal investigators. Airing Tuesday, September 2 at 9pm.
Nature
Animal Misfits | Preview
Alongside the fastest, strongest, smartest animals are nature's misfits, odd, bizarre and unlikely creatures that at first glance seem ill-equipped for survival. Left at the starting line in the race for life, these are the apparent losers in the story of evolution, yet somehow they manage to cling to life and in some cases even thrive. Airing Wed., Oct. 3 at 8pm.
Secrets of the Dead
The Woman in the Iron Coffin | Preview
Uncover the story of early America's free black communities via 150-year-old human remains. Airing Wednesday, October 3 at 10pm.
Great Performances
GRAMMY Salute to Music Legends 2018 | Preview
Enjoy an all-star concert honoring Neil Diamond, Tina Turner, Queen, John Williams & more. Airing Friday, October 4 at 9pm.
American Experience
The Circus | Coming October 2018
"The Circus" explores the history of this distinctly popular American entertainment. Airing Monday and Tuesday, October 8-9 at 9pm.
Jamestown
Jamestown | Trailer | Coming October 2018
Three women face the challenges of creating a new life in a beautiful yet forbidding land. The series premieres Saturday, October 20 at 8pm
Coming to MASTERPIECE in 2018- 2019
MASTERPIECE
Coming to MASTERPIECE: 2018 & 2019
See which fan favorites and new shows coming in 2018 and 2019 to MASTERPIECE on PBS.
---
Extras/Behind the Scenes from Masterpiece and other Drama Series
Poldark
Poldark Games
Come one, come all, to the Poldark Games!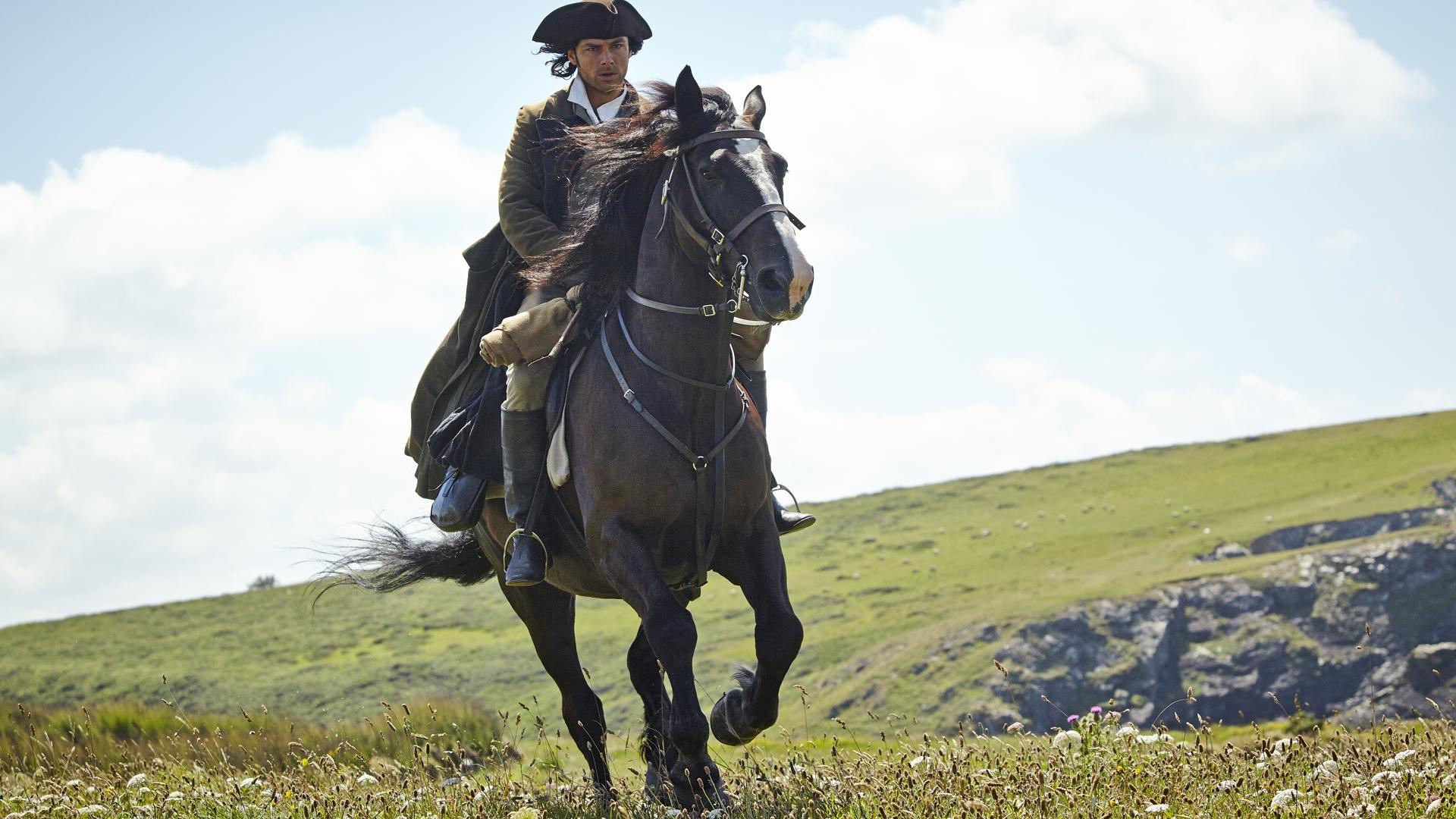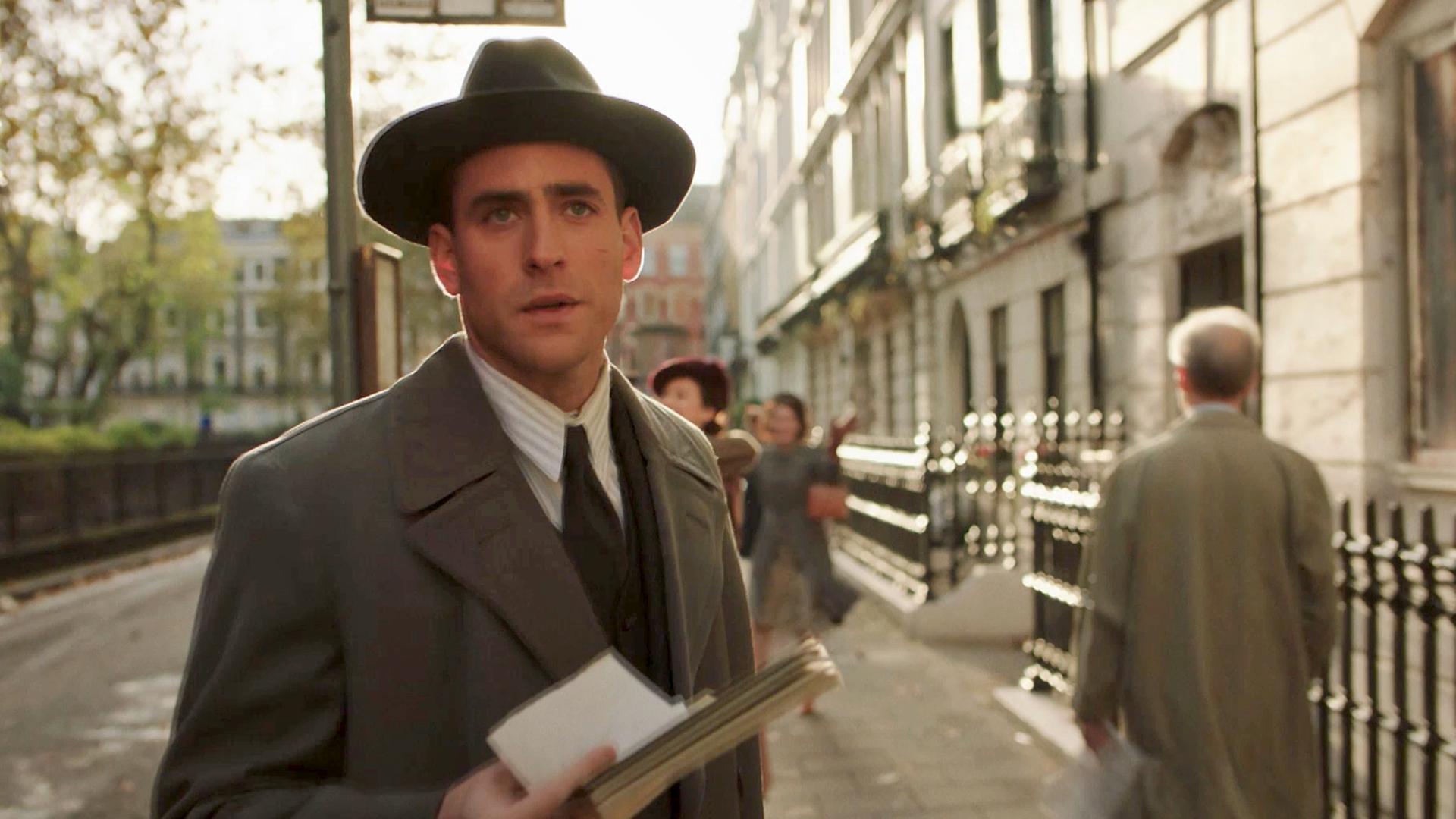 Man In An Orange Shirt
What Is Man In An Orange Shirt?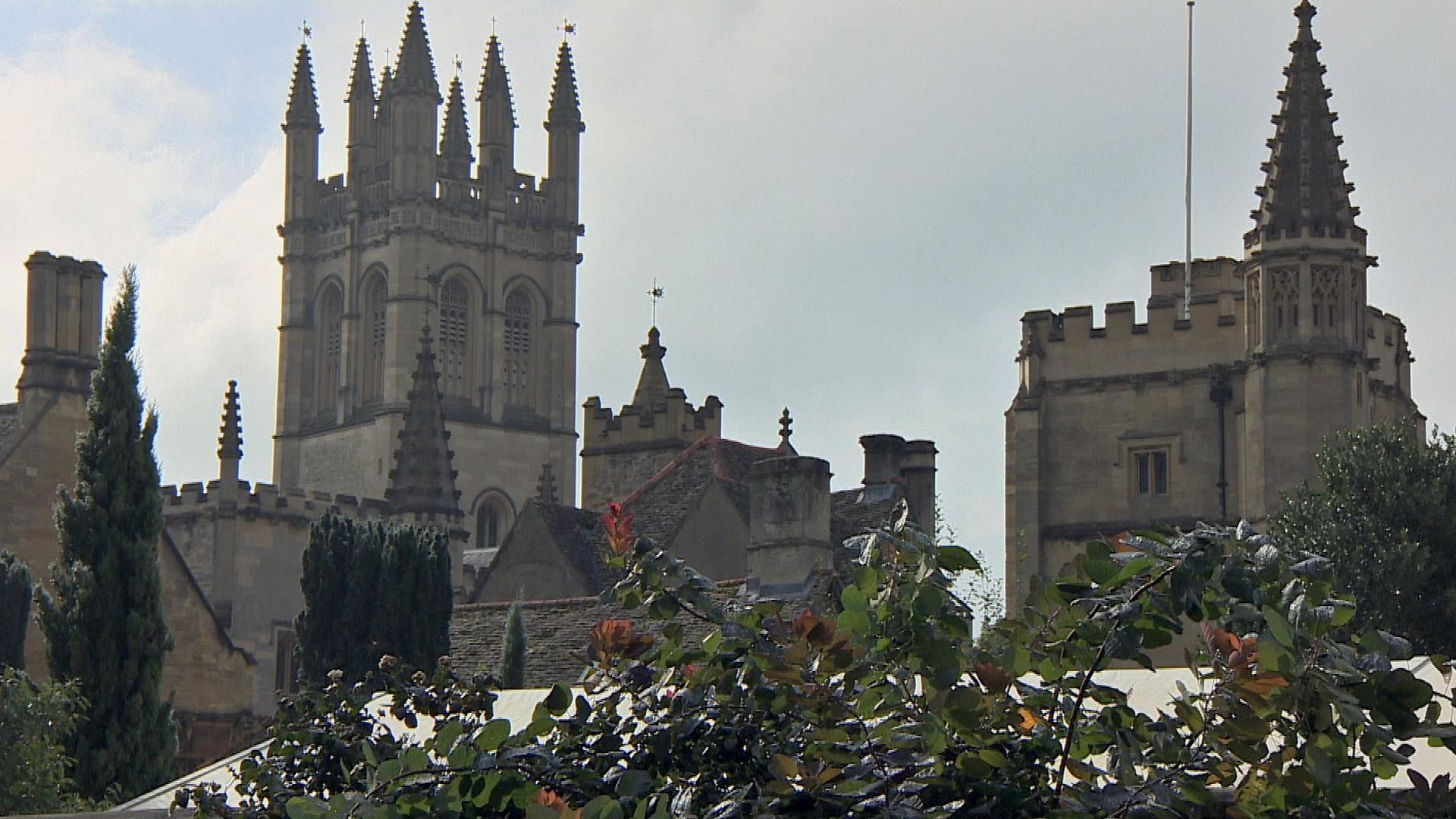 Endeavour
Filming in Oxford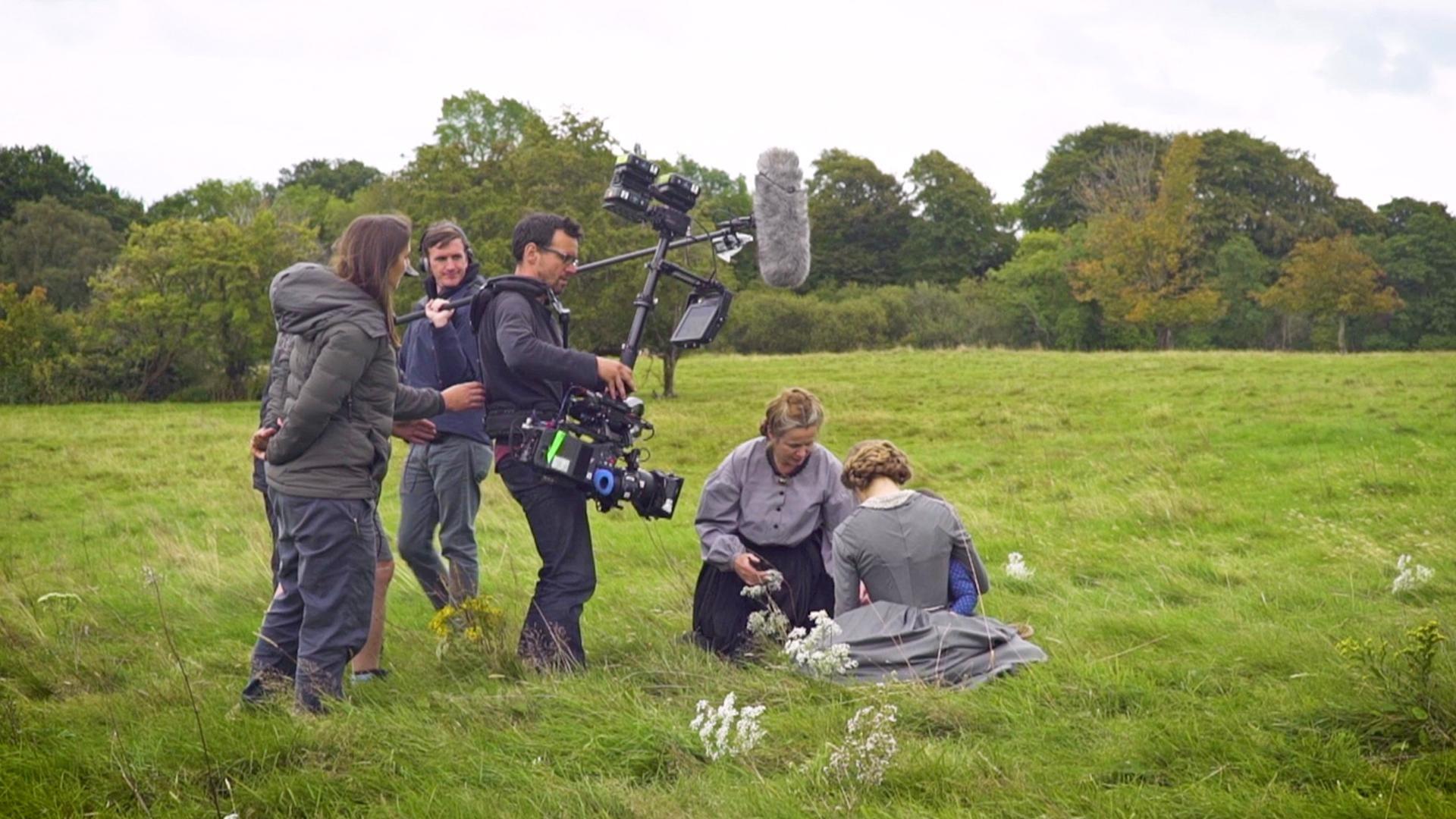 Little Women
Behind the Scenes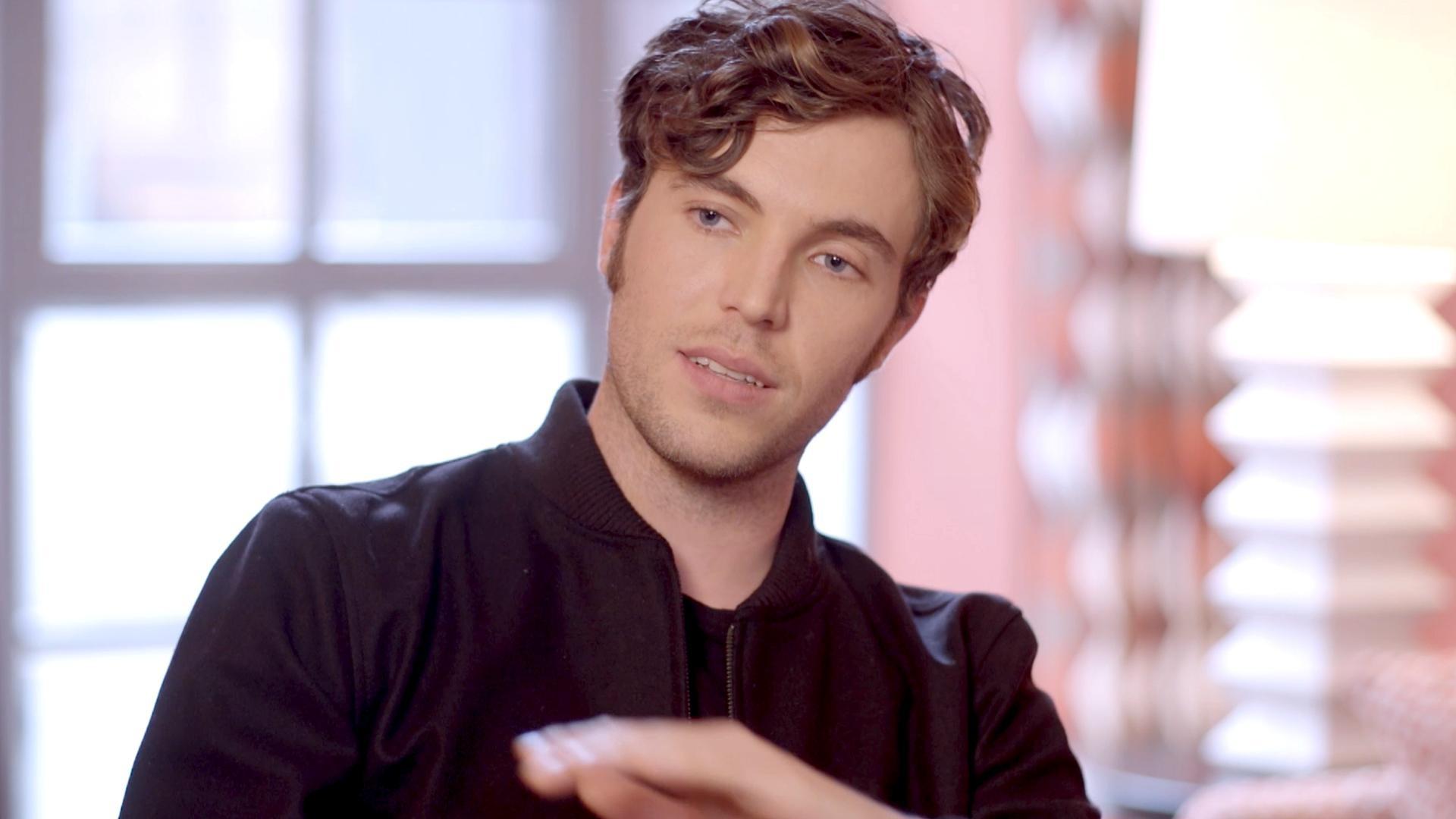 Victoria
Cast Takes Fan Questions