Coming up this week on WNED-TV
Agatha Christie's Partners In Crime | N Or M? | Ep 4 Preview
There's a leak on the Third Floor, and Tommy is the only man Major Carter can trust. Carter sends him on a mission so secret he can't even tell Tuppence: find a missing British scientist, a nuclear bomb, and a Soviet spy code-named N…or is it M? Tommy goes in search of the kidnapper, but Tuppence is two steps ahead of him. Airing Thursday, July 19 at 8pm.
Jack Taylor | The Magdalen Martyrs | Preview
The Magdalen Martyrs: Taylor is hired to look into past abuses at the infamous Magdalen laundries, the city's home for "wayward girls." The daughter of a former inmate wants him to track down a woman called "Lucifer," a particularly brutal nun who worked there. Airing Thursday, July 19 at 9pm.
Erie: The Canal that Made America | Preview
This documentary marks the bicentennial of the start of construction of the Erie Canal. Airing Friday, July 20 at 8pm on WNED-TV.
The Great British Baking Show
Puddings | Preview
This week, it's all about puddings. For their Signature challenge, the bakers go all out with two types of sponge puddings. In the Technical, they face Queen of Pudding, a recipe direct from the archives of Mary Berry. A Showstopper strudel stretches them to their limits. Airing Friday, July 20 at 9pm.
Food Flirts
Pretzel Meets Chocolate | Preview
How are Bavarian pretzels, stone-ground Mexican Chocolate and French brioche alike? Airing Friday, July 20 at 10pm.
Murder In Suburbia | Ep 205, Dogs | Preview
Ashurst and Scribbins investigate when popular dog lover and volunteer walker Christine Archer is killed in the woods where she is walking several dogs. It is soon discovered that Christine was giving evidence is a case of cruelty towards animals, a fact which Ash is sure forms the motive for murder. However, a picture taken at the scene by Christine begins to suggest otherwise. Tune in Saturday,
Poldark
Poldark | Season 2 Ep 6 | Preview
See a clip from Poldark, Season 2, Episode 6. Ross finds his last hope to save Wheal Grace, but the trap has already been set. This encore presentation of Season 2 continues Sunday, July 22 at 8pm. CAtch up on pasts seasons of Poldark leading up to the Season 4 premiere on September 30th, 2018
Endeavour
Endeavour Season 5 | This Season on Endeavour
The cast and crew give you an insider's glimpse for what's ahead in Season 5. This week the investigation of an assassination attempt is quickly brought to an unexpected end, but Morse continues to probe. He's soon embroiled in the dark dealings of espionage, big business and a long-held secret at the heart of the Oxford community. Season 5 of Endeavour continues Sunday, July 22 at 9pm.
Endeavour returns for Season 5 on Sundays, June 24–July 29, 2018 on MASTERPIECE on WNED-TV!
Shaun Evans (The Take, The Last Weekend, Silk), charms audiences with his portrayal of the cerebral and solitary Detective Constable Morse in Endeavour, written by Inspector Lewis creator and Inspector Morse writer Russell Lewis.
Endeavour
Who is Endeavour?
The cast explores the character of Endeavour Morse.
WNED PBS KIDS Channel Family Night
Enjoy family viewing events featuring movie specials of themed programming Friday nights from 7-9pm on the WNED PBS KIDS channel. Join in the fun July 22 with Nature Cat | Return of Bad Dog Bart, that you can watch the WNED PBS KIDS channel on your computer, tablet, phone and of course, on television.
Coming Soon to Family Night on the WNED PBS KIDS Channel
July 22: Nature Cat | Return of Bad Dog Bart
When Hal uncovers a treasure map, Nature Cat and his friends set off on an epic quest to uncover a hidden store of cat toys! Along the way, Nature Cat is reunited with his long-lost sister in this one-hour movie. Find out what happens next! on #FamilyMovieNight
50 Most Memorable Moments
---
Downtown Abbey Mondays | Watch Every Episode from the Series | Mondays at 12:30pm Beginning April 2
Suffering from Downton Abbey withdrawal? WNED-TV is here to help! This Spring we will be airing every episode of the six-season series from Masterpiece, every Monday at 12:30pm broadcast over 36 weeks beginning April 2. Relive favorite moments from all six seasons – including Lady Mary and Matthew Crawley's romance, the servants Thomas and O'Brien's conspiracies, and the Dowager Countess's fabulously quotable zingers. It's appointment-viewing at its most British.
If you're a WNED | WBFO Passport Member, you can watch
Downton Abbey
episodes anytime with WNED | WBFO Passport.
Sign in and start streaming today!
Not a member yet?
Learn more about WNED | WBFO Passort.
The Vietnam War | Episode Six | Preview
On the eve of the Tet holiday, North Vietnamese and Viet Cong forces launch surprise attacks on cities and military bases throughout the south, suffering devastating losses but casting grave doubt on Johnson's promise that there is "light at the end of the tunnel." The president decides not to run again and the country is staggered by assassinations and unrest. Airing Monday, July 23 at 9pm.
WNED-TV Presents and Encore Presentation of The Vietnam War, Mondays June 18–August 20, 2018.
In an immersive narrative, Ken Burns and Lynn Novick tell the epic story of the Vietnam War as it has never before been told on film. The Vietnam War features testimony from nearly 80 witnesses, including many Americans who fought in the war and others who opposed it, as well as Vietnamese combatants and civilians from both the winning and losing sides.
WNED | WBFO
Ambassadors of Sky | Preview
Ambassadors of the Sky is a documentary about how Canada is leading the way when it comes to dark sky preservation and the fight against light pollution. The film takes us to dark sky preserves in Wood Buffalo, Jasper and Elk Island National Parks where the public is learning about the importance of protecting the night sky for the health of humans and wildlife. Airing Monday, July 23 at 10:30pm.
10 That Changed America
10 Modern Marvels That Changed America | Preview
A whirlwind tour of 10 engineering feats that made our civilization possible including the Erie Canal. Airing Tuesday, July 24 at 8pm.
No Passport Required
New Orleans | Preview
Discover how Vietnamese residents have influenced the city in delicious ways. This new six-part series continues with Episode 2 in New Orleans Tuesday, July 17 at 9pm.
FRONTLINE
Frontline |UN Sex Abuse Scandal| Preview
An investigation of sex abuse by United Nations peacekeepers in the world's conflict zones. Airing Tuesday, July 24 at 10pm.
Earth's Natural Wonders
Episode 3 Preview | Surviving Against the Odds | Preview
In some of the natural wonders, people must push themselves to the limit to survive. Don't miss the conclusion of Earth's Natural Wonders Wednesday, July 25 at 8pm.
Kingdoms of the Sky
Episode 3 - Andes | Preview
See the wildlife and people of the Andes –the world's longest mountain range. Airing Wednesday, July 25 at 9pm.
NOVA
Treasures of the Earth: Power Preview
Drill underground to see the treasures that power our world—today and into the future. Airing Wednesday, July 25 at 10pm.
Rick Steves' Europe Travel Skills | Preview
It's 30 years of travel experience in an information-rich special. Rick dispenses practical advice on enjoying a fun, affordable and culturally broadening trip to Europe. Shot on his favorite 3,000-mile "Best of Europe" loop — Amsterdam, Germany's Rhineland, Venice, Siena, the Italian Riviera, the Swiss Alps, Paris and London — Rick shares the essential skills of smart travel. He covers planning an itinerary, hurdling the language barrier, driving rental cars and catching trains, avoiding scams, eating well, sleeping smart, staying safe and revealing everything viewers need to know to turn their travel dreams into reality. Airing Friday, July 27 at 8pm.
Brain Secrets with Dr. Michael Merzenich | Preview
Join host Maria Shriver to learn how to improve and maintain cognitive fitness and deal with aging. Dr. Merzenich, a neuroscience pioneer, reveals new information about the brain and shows us how to rejuvenate and reshape our brains. Airing Friday, July 27 at 9:30pm.
Hillary | Preview
Explore the life of Sir Edmund Hillary, the first man to conquer Mount Everest. The six-part series airs Saturdays at 8pm beginning July 28.
Happy Valley | Preview
Sarah Lancashire stars as Catherine Cawood, a police sergeant in a small town where drunkards, drug addicts and teenage pregnancies are a way of life. Her world is turned upside down when the man she thinks is responsible for her daughter's death - Tommy Lee Royce - is released from prison. Saturdays at 9pm beginning July 28.
10 That Changed America
10 Homes that Changed America | Preview
Ten architecturally adventuresome homes that elevated living to an art form. The Summer of Adventure continues with 10 Home that Changed America, Tuesday, July 31 at 8pm.
FRONTLINE
Frontline | Separated: Children at the Border | Preview
What happened to immigrant children separated from their parents at the border. Airing Tuesday, July 31 at 10pm.
Outback
Episode 1 | The Kimberley Comes Alive | Preview
The Kimberley region in boasts some of the most spectacular wilderness in existence. The PBS Summer of Adventure continues with The Outback, premiering Wednesday, August 1 at 8pm.
Wonders of Mexico
Episode 1 | Forests of the Maya
The forests of the Maya are rich in tropical wildlife and hide a secret underworld. The PBS Summer of Adventure continues with Wonders of Mexico, premiering Wednesday, August 1 at 9pm.
NOVA
Making North America: Origins | Preview
Experience the colossal geologic forces that shaped our continent over 3 billion years. Airing Wednesday, August 1 at 10pm.
Sherlock
Sherlock | Season 4 Encore Presentaion Begins August 5
0:48
Published:
Sherlock cast members Rupert Graves, Amanda Abbington, and Louise Brealey tease Season 4. Catch an encore presentation of Sherlock Season 4 beginning with The Six Thatchers Sunday, August 5 at 9pm.
Doctor Blake Mysteries S2 111 | The Heart of thh Matter | P
Police are called to the town hall to find a councillor dead at the foot of the stairs. Blake suspects foul play, but he must be careful how closely he interferes as police top brass have noted Blake's unorthodox methods and are carefully monitoring procedure at the station. Doctor Blake Mysteries return Thursdays at 8pm beginning August 9.
Daniel O'Donnell: Back Home Again | Preview
Performing in front of a live audience in Dublin, Ireland, Daniel sings a collection of Irish melodies, timeless favorites, signature Daniel O'Donnell hits, and never-before performed new songs! Tune in during the broadcast Monday, August 20 at 8pm to learn how you can get tickets to see him in concert.
Nathan Carter Celtic Country | Preview
Join the country and Irish music sensation for a concert performance recorded live at 3Arena in Dublin. Nathan sings a variety of country and Irish classics, including his breakout hit "Wagon Wheel," and plays the accordion, piano and guitar. Tune in Monday, August 20 at 9:30pm and learn about a special ticket offer from WNED-TV.
John Paul II in Ireland: A Place for Peace | Preview
In the fall of 1979, John Paul II was one year into a transformative papacy filled with hope and dynamism. Northern Ireland was a decade into the Troubles, a bloody conflict that shrouded all of Ireland in gloom. The dramatic encounter between this charismatic Polish Pope and the "land of Saints and Scholars," is captured poignantly in John Paul II in this program, airing Wed., Aug. 22 at 9:30pm.
Summer of Adventure 2018
This Summer, PBS brings you the world. The Summer of Adventure starts Tuesday, July 10 at 8pm.
NATURE's Summer of Love!
NATURE brings you winning animal relationships both sizzling and sweet all summer long.
---
Extras/Behind the Scenes from Masterpiece and other Drama Series
Poldark
Poldark Games
Come one, come all, to the Poldark Games!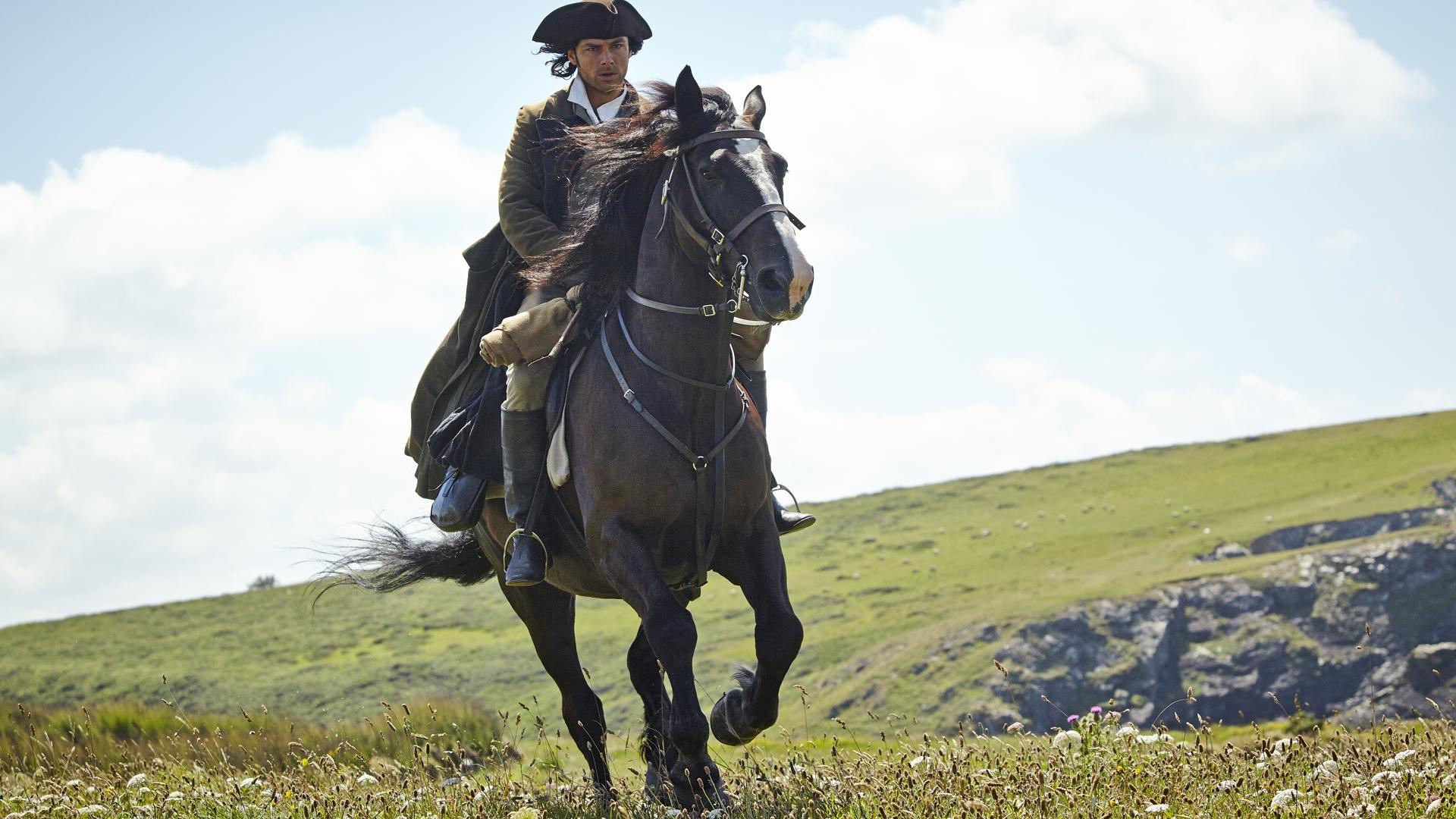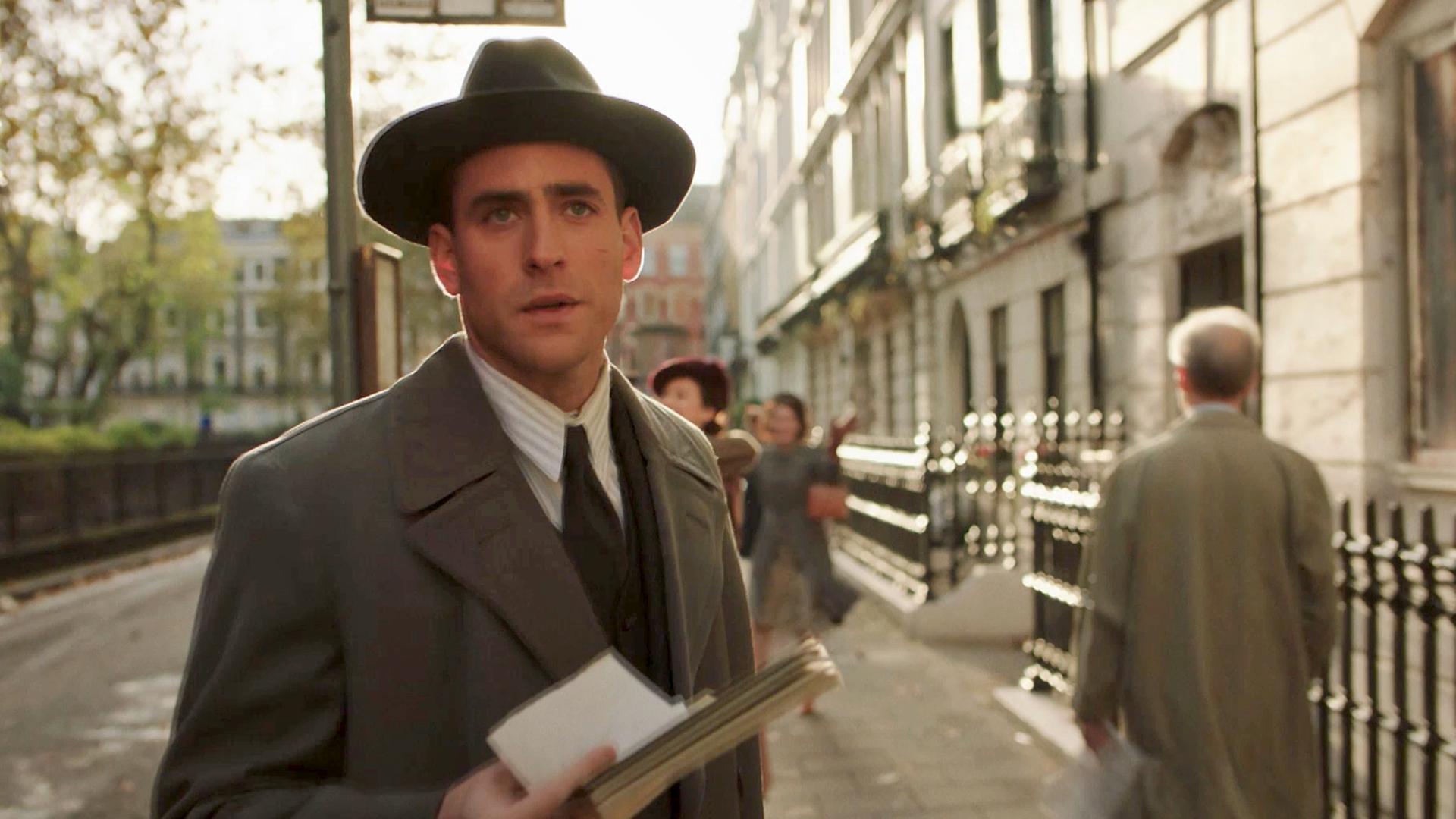 Man In An Orange Shirt
What Is Man In An Orange Shirt?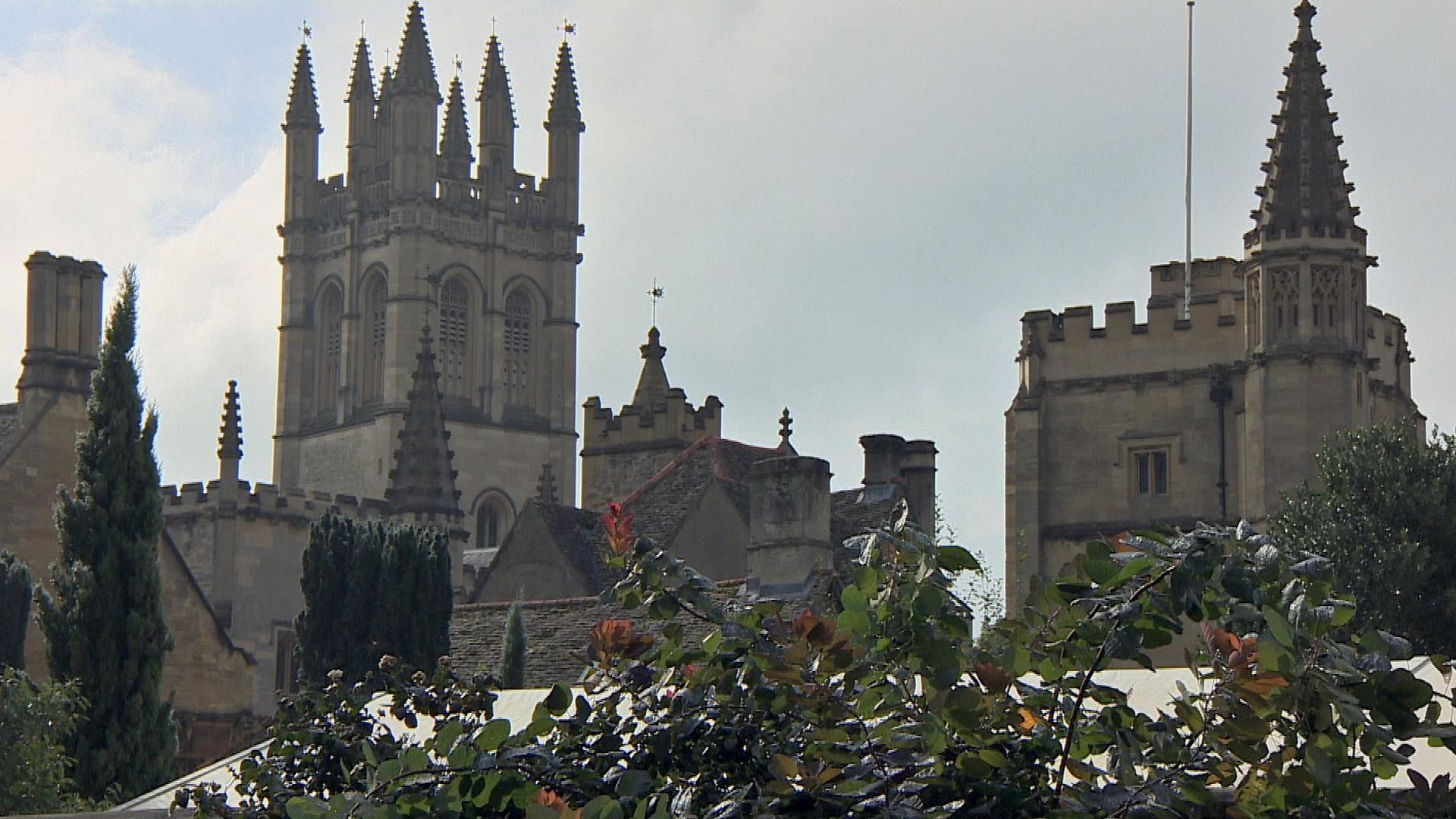 Endeavour
Filming in Oxford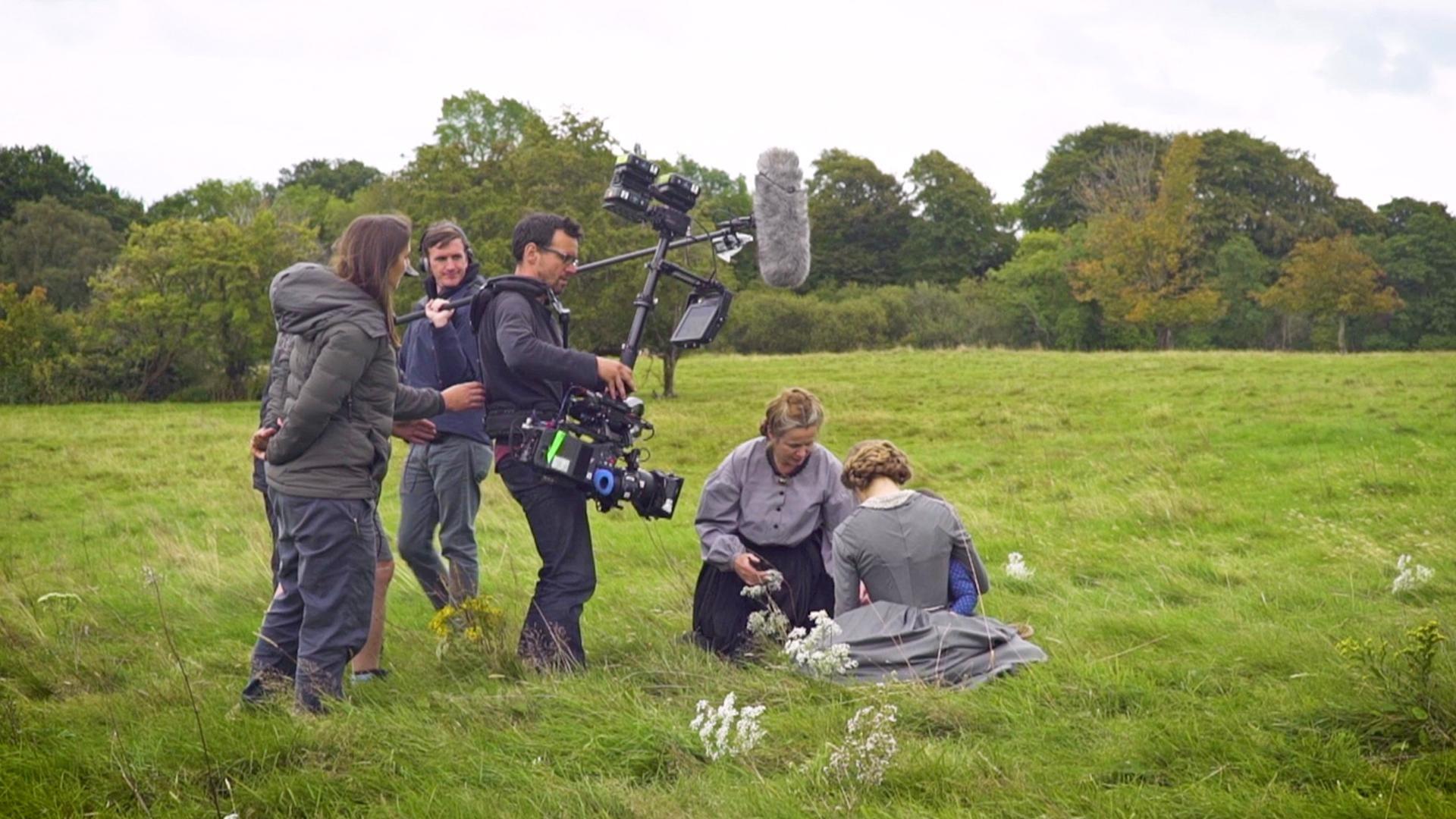 Little Women
Behind the Scenes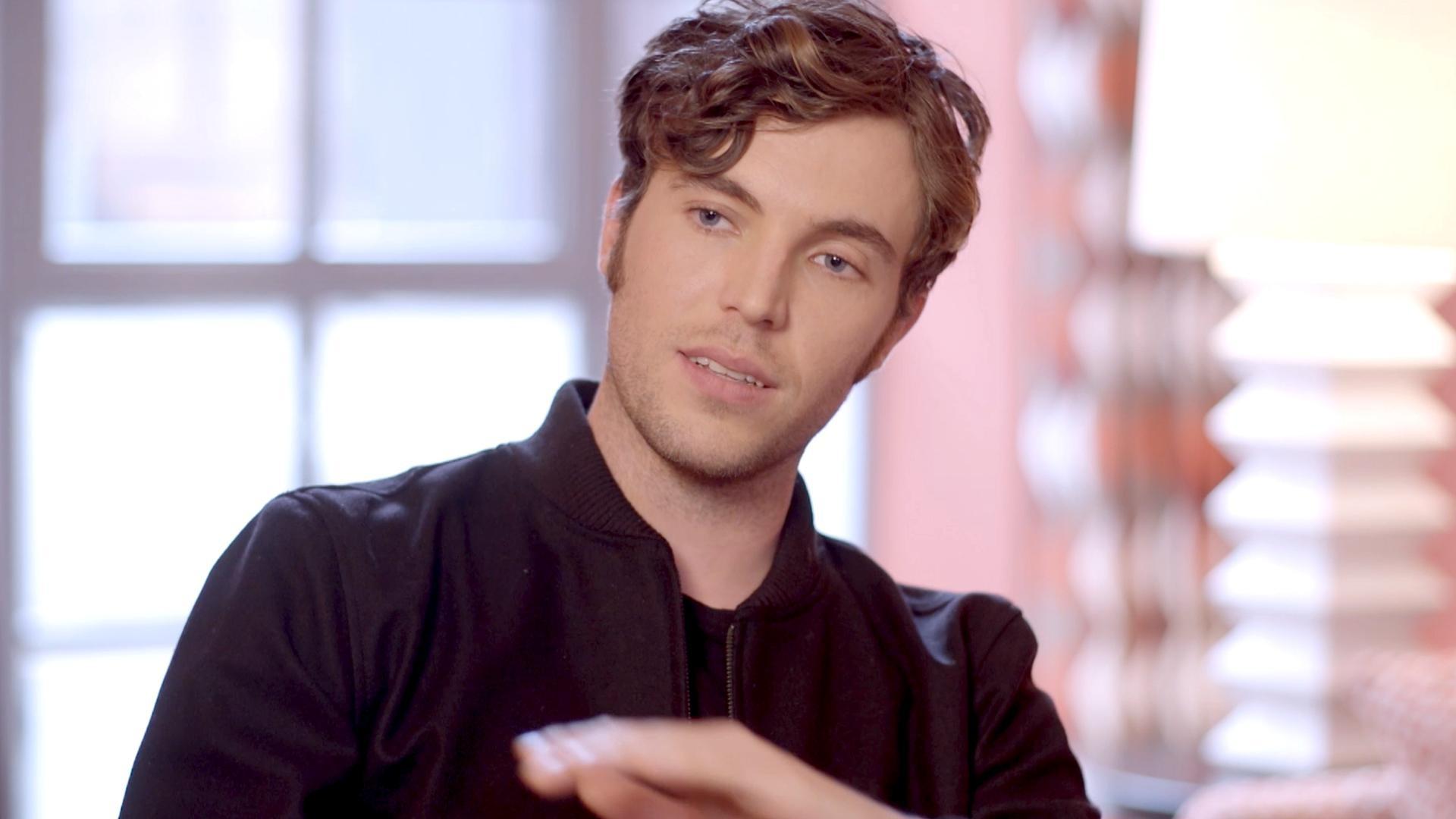 Victoria
Cast Takes Fan Questions