Coming up this week on WNED-TV
Il Volo Notte Magica | Preview
Il Volo is joined by Plácido Domingo for a magical concert beneath the stars in Florence, Italy's incredible Santa Croce Square. Domingo sings and conducts a symphony orchestra for select pieces. Il Volo sings in true operatic style, honoring the legend of the Three Tenors and bringing classical music to new audiences. Airing Saturday, March 17 at 7:30pm.
Joe Bonamassa British Blues Explosion Live | Preview
Joe Bonamassa's love of the British Blues is at the heart of his musical inspiration; and, for the first time, is pleased to announce a special homage to the British blues rock guitarists that inspired him - Eric Clapton, Jeff Beck and Jimmy Page. Airing Saturday, March 17 at 9pm. Tune in to learn about an exclusive ticket offer.
Magic Moments: The Best of 50s Pop | Preview
The MY MUSIC series brings back the happiest hits from the days of poodle skirts and penny loafers. Performers include Mel Carter, the Four Aces, the Chordettes, the Four Lads, Patti Page, Don Cherry and the Crew Cuts. Hosts: Pat Boone, Phyllis McGuire, Mary Lou Metzker, Patti Page and Debbie Reynolds. Airing Sunday, March 18 at 8pm.
NATURE | Naledi: One Little Elephant | Preview
Meet Naledi, a baby elephant orphan who finds her place in the herd with the help of her caretakers. Naledi: One Little Elephant airs Sunday, March 18 at 10pm.
Jackie Robinson | First Look
JACKIE ROBINSON examines the life of the man who crossed baseball's color line. Airing Monday and Tuesday, March 19 & 20 at 9pm.
Hawking | Official Trailer
The intimate and revealing story of Stephen Hawking's life. Included: footage of him at home and on the road; and remarks from family members, friends and colleagues. The documentary also delves into his greatest scientific discoveries; and charts his rise to fame. Airing Tuesday, March 20 at 8pm.
Forest of the Lynx on NATURE | Official Trailer | PBS
Forests are far more complex than previously imagined. The documentary, travels deep into the remote forests of the Kalkalpen National Park in Austria - the largest area of wilderness in the Alps. Abandoned and unmanaged by man for close to a quarter of a century, the forest's dramatic cycle of growth and decay now rules the landscape. Airing Wednesday, March 21 at 8pm.
NOVA| Roman Catacomb Mystery | Preview
Who or what killed hundreds of people hidden in a burial chamber nearly 2,000 years ago? Airing Wednesday, March 21 at 9pm.
Next on WWII Mega Weapons| The Tunnels of Okinawa
The Japanese decide that the island of Okinawa will be their last bastion of defense. Airing Wednesday at 10pm.
The Widower |Official Trailer
The true story of Malcolm Webster, a man who marries and kills a succession of women. The three-part series begins Thursday, March 22 at 8pm.
Are We There Yet? Ireland | Preview
British television favorites Charlie Lawson and Daniel Coll set off on a daring road trip across Ireland – with absolutely no cash. Joined by celebrity guests and memorable characters, the penniless duo engages in unique fundraising tactics such as singing, cooking, and Irish step dancing to pay for food and lodging. If they fail to raise the money, they must sleep in the van. Exploring the best attractions in Ireland alongside local guides/experts, they cover 2,400 km of the beautiful countryside and see what makes the Emerald Island an unforgettable destination, cash or no cash. This 5-part series airs Fridays at 8pm beginning March 23.
Carol Burnett's Favorite Sketches | Trailer
Join beloved funny lady Carol Burnett as she presents her own personally selected favorite moments from her long-running variety series "The Carol Burnett Show." Laugh along with Carol and her hilarious troupe of regulars . Airing Friday, March 23 at 9pm.
Richard Pryor: Icon | Preview
Richard Pryor's impact on the craft of comedy and today's top comics is legendary and unrivaled. This program surveys the profound and enduring influence of one of the greatest American comics of all time. Airing Friday, March 23 at 10pm.
WNED PBS KIDS Channel Family Night
Enjoy family viewing events featuring movie specials of themed programming Friday nights from 7-9pm on the WNED PBS KIDS channel. Join in the fun March 23 for Ready Jet Go!: Back to Bortron 7! Remember, that you can watch the WNED PBS KIDS channel on your computer, tablet, phone and of course, on television.
Coming Soon to Family Night on the WNED PBS KIDS Channel
March 23: Ready Jet Go!: Back to Bortron 7
When Jet's parents need to return to their home planet, Sean and Sydney join the Propulsion family on an epic adventure to Bortron 7.
Maigret | Maigret Sets a Trap |Preview
It's 1955, and Paris is enjoying a blisteringly hot summer... but it's a city in the grip of fear. Four women have been murdered and Chief Inspector Maigret is under huge pressure to find the killer. Airing, Saturday, March 24 at 9pm.
Call the Midwife
Call the Midwife Season 7 | Official Trailer
Nonnatus House welcomes its newest midwife, Lucille Anderson, to start 1963. Don't miss the premiere of Season 7 featuring 2 back-to-back episodes, Sunday March 25 beginning at 8pm.
Masterpice
Dark Angel | Trailer
Joanne Froggatt, who stole the hearts of millions of viewers as Anna on "Downton Abbey," stars in a totally different role in this spine-tingling drama - the notorious Victorian poisoner Mary Ann Cotton, Britain's first female serial killer. Airing Sunday, March 25 at 10pm.
Into the Nights: Portraits of Life and Death | Trailer
Hear intimate stories of nine men and women changed by their encounters with mortality. Airing Monday, March 26 at 9pm.
Elizabeth At 90 - A Family Tribute | Preview
Narrated by HRH The Prince Of Wales, this film is a unique celebration of The Queen's 90 years. Film-maker John Bridcut has been granted access to the complete collection of Her Majesty's personal cine films, shot by The Duke of Edinburgh and The Queen herself, as well as by King George VI and Queen Elizabeth The Queen Mother. Airing Tuesday, March 27 at 8pm on WNED.
Castles In The Sky | Preview
Eddie Izzard stars in this funny, moving and inspiring factual drama about the pioneering work on radar by a little known team of scientists in the run up to the Second World War. Airing Tuesday, March 27 at 9:30pm.
Nature | Leave It to Beavers | Preview
Learn how beavers are recruited to reverse the effects of global warming & water shortages. Airing Wednesday, March 28 at 8pm.
NOVA | The Great Math Mystery | Preview
Is math invented by humans, or is it the language of the universe? Airing Wednesday, March 28 at 9pm.
WWII Mega Weapons: Battleship Yamato | Preview
In 1934 the Japanese begin designing The Yamato, the most powerful battleship in history. Airing Wednesday, March 28 at 10pm.
Downtown Abbey Mondays | Watch Every Episode from the Series | Mondays at 12:30pm Beginning April 2
Downton Abbey | 50 Most Memorable Moments
Downton Abbey, the award-winning series from Julian Fellowes, spans 12 years of gripping drama centered on a great English estate on the cusp of a vanishing way of life. years ago, Audiences fell in love with Downton Abbey's Granthams and their family of servants, and has followed them through sweeping change, scandals, love, ambition, heartbreak, and hope ever since.
Suffering from Downton Abbey withdrawal? WNED-TV is here to help! This Spring we will be airing every episode of the six-season series from Masterpiece, every Monday at 12:30pm broadcast over 36 weeks beginning April 2. Relive favorite moments from all six seasons – including Lady Mary and Matthew Crawley's romance, the servants Thomas and O'Brien's conspiracies, and the Dowager Countess's fabulously quotable zingers. It's appointment-viewing at its most British.
If you're a WNED | WBFO Passport Member, you can watch
Downton Abbey
episodes anytime with WNED | WBFO Passport.
Sign in and start streaming today!
Not a member yet?
Learn more about WNED | WBFO Passort.
Masterpiece
The Child In Time |Trailer
The Child In Time is a lyrical and heart-breaking exploration of love, loss and the power of things unseen. Benedict Cumberbatch and Kelly Macdonald star in the new drama airing April 1, 2018, 9pm.
MASTERPIECE
Unforgotten | Preview
Two stone-cold cases of murder test the wits of crime-solving duo DCI Cassie Stuart and DS Sunny Khan, played by Nicola Walker (Last Tango in Halifax) and Sanjeev Bhaskar (Indian Summers), in the critically acclaimed UK crime series Unforgotten. Premiering Sunday, April 8 at 9pm.
American Experience | The Gilded Age | Trailer
The vast economic disparities of the Gilded Age sparked a debate that still rages today. Airing Monday, April 2 at 9pm.
American Experience |Roads to Memphis Preview
The international manhunt for the killer of Martin Luther King. Airing Tuesday, April 3 at 8pm.
Jesus: Countdown to Calvary | Preview
Hugh Bonneville, well-known actor and a Cambridge theology graduate, travels to Jerusalem in search of answers. Meeting with academic experts and spiritual leaders, Bonneville deconstructs the week leading up to Jesus's death and untangles the complex factors that resulted in his crucifixion. Exploring questions that have provided more than 2000 years of debate. Airing Tuesday, April 3 at 9pm.
The Sultan and The Saint | Trailer
Explore how St. Francis of Assisi and the Sultan of Egypt risked it all to end the Crusades. A simple Christian friar and a mighty Muslim leader met on a bloody battlefield 800 years ago. What happened next changed world history. Airing Tuesday, April 3 at 10pm.
Nature | Sex, Lies and Butterflies | Preview
Explore the amazing abilities of butterflies – from camouflage to chemical weaponry. Airing Wednesday, April 4 at 9pm.
NOVA | Iceman Murder Mystery | Preview
He's been dead for more than 5,000 years. He's been poked, prodded and probed by scientists for the last 20. And yet today, Otzi the Iceman, the famous mummified corpse pulled from a glacier in the Italian Alps nearly two decades ago, continues to keep many secrets. Airing Wednesday, April 4 at 9pm.
Understanding the Opioid Epidemic | Trailer
A documentary that combines stories of people and communities impacted by opioids. Don't miss the encore presentation of this WNED-TV original production for PBS, Wednesday, April 4 at 10pm.
Masterpiece | King Charles III | Trailer
The hit Broadway show "King Charles III" is adapted for television. A 2016 Tony nominee for Best Play, the drama imagines Prince Charles' ascension to the throne following Queen Elizabeth's death. Airing Thursday, April 5 at 9pm.
David Letterman: The Kennedy Center Mark Twain Prize Trailer
This year, the Kennedy Center has selected Emmy Award-winning comedian, David Letterman as the recipient of the 2017 Mark Twain Prize for American Humor. Letterman has been hailed as one of the most innovative and influential broadcasters in the history of television. Airing Friday, April 6 at 9pm.
The Majestic Life of Queen Elizabeth II | Preview
Royalty is a mixture of myth and reality – a fairytale coming together with living history. Since her accession to the British throne in 1952, Queen Elizabeth II has embodied this combination by simultaneously serving as her country's most public figure and its leading enigma. Featuring interviews with royal biographers, historians, and Queen Elizabeth herself, The Majestic Life of Queen
Buffalo's New Education Bargain | Promo
Hosted by Susan Hunt, the program examines the current challenges facing the Buffalo Schools and explores the new ideas being implemented to form stronger relationships with teachers and provide better services to Buffalo's neediest children and families. Airing Tuesday, April 10 at 8pm.
Hidden Killers of the Victorian House | Preview
While the Victorian's confronted the challenges of ruling an Empire, perhaps the most dangerous environment they faced was in their own homes. Householders lapped up the latest products, gadgets and conveniences; but, in an era with no health and safety standards, they were unwittingly turning their homes into hazardous death traps. In a genuine horror story, Dr. Suzannah Lipscomb reveals the lethal killers that lurked in every room of the Victorian home and shows how they were unmasked. Airing Tuesday, April 10 at 9pm.
Frontline | Trump's Takeover | Preview
Venture inside President Trump's high-stakes battle for control of the Republican Party. Learn how Trump attacked fellow Republicans and used inflammatory rhetoric that rallied his base and further divided the country in his first year as president. Airing Tuesday, March 10 at 10pm.
GI JEWS: JEWISH AMERICANS IN WORLD WAR II | Preview
Discover the story of the 550,000 brave Jewish Americans who served in World War II. Airing Wednesday, April 11 at 10pm.
And Then There Were None | Trailer
As the world teeters on the brink of war, 10 strangers are persuaded to retreat from their troubled lives to Soldier Island, an isolated rock near the Devon coast. When a storm cuts them off from the mainland, the true reason for their presence on the island becomes horribly clear: they are to be executed, one by one. Airing Thurs., April 12 at 8pm.
Frederick Law Olmsted: Designing Western New York |Preview
Frederick Law Olmsted, America's first and best-known landscape architect, created an enduring legacy in WNY. Olmsted had a powerful and lasting influence on our community. Airing Friday, April 13 at 10:30pm.
Civilizations | Trailer
Examine the formative role of art and the creative imagination in forging of humanity. The epic 9-part series premieres Tuesday, April 17 at 8pm.
2018 Spring Preview | PBS
Take a sneak peek at the new shows coming to WNED this Spring 2018.
The Great American Read
The Great American Read | Trailer
This series explores the joy of reading as the nation votes for America's best-loved book. Beginning with a two-hour kick-off event May 22, the high-energy, hosted documentary special will feature appearances by celebrities and everyday Americans passionately advocating for and explaining their personal connections to their favorite books.
---
Extras/Behind the Scenes from Masterpiece and other Drama Series
Victoria - Masterpiece
S2: Most Romantic Moment of Season 2
See the most romantic moments from Season 2!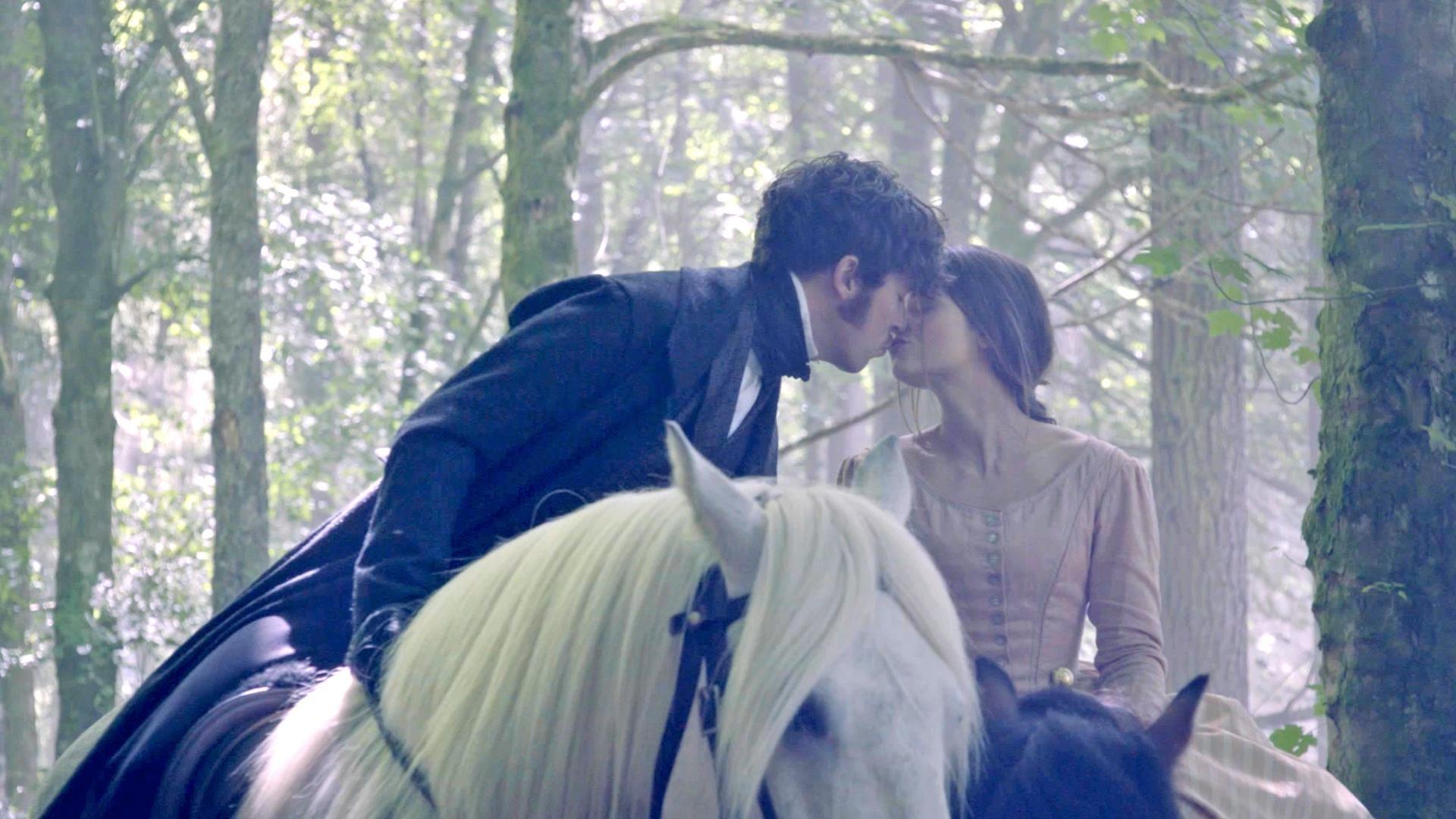 Victoria - Masterpiece
S2: Most Romantic Moment of Season 2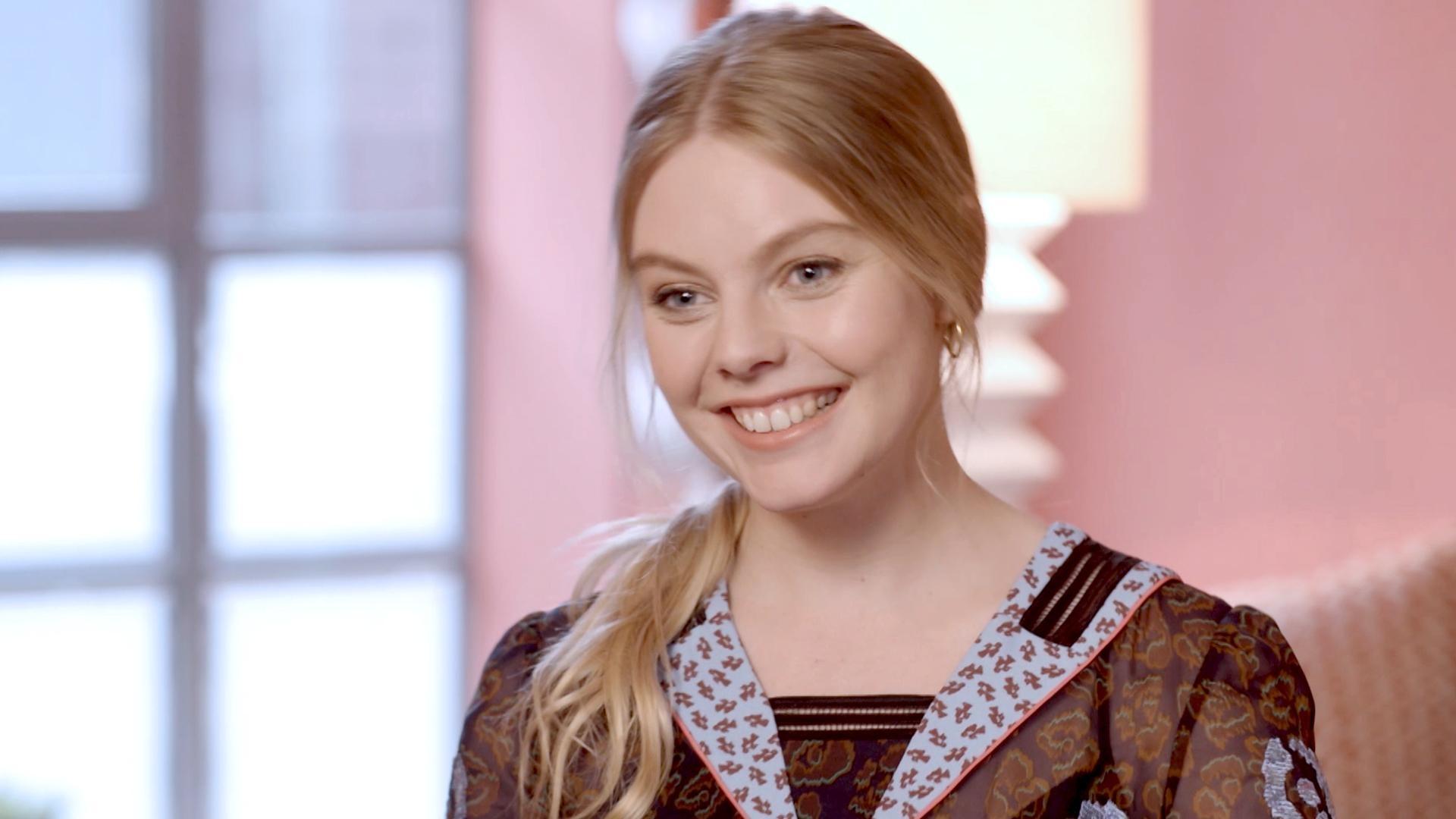 Victoria - Masterpiece
S2: What Would the Cast Steal from the Set?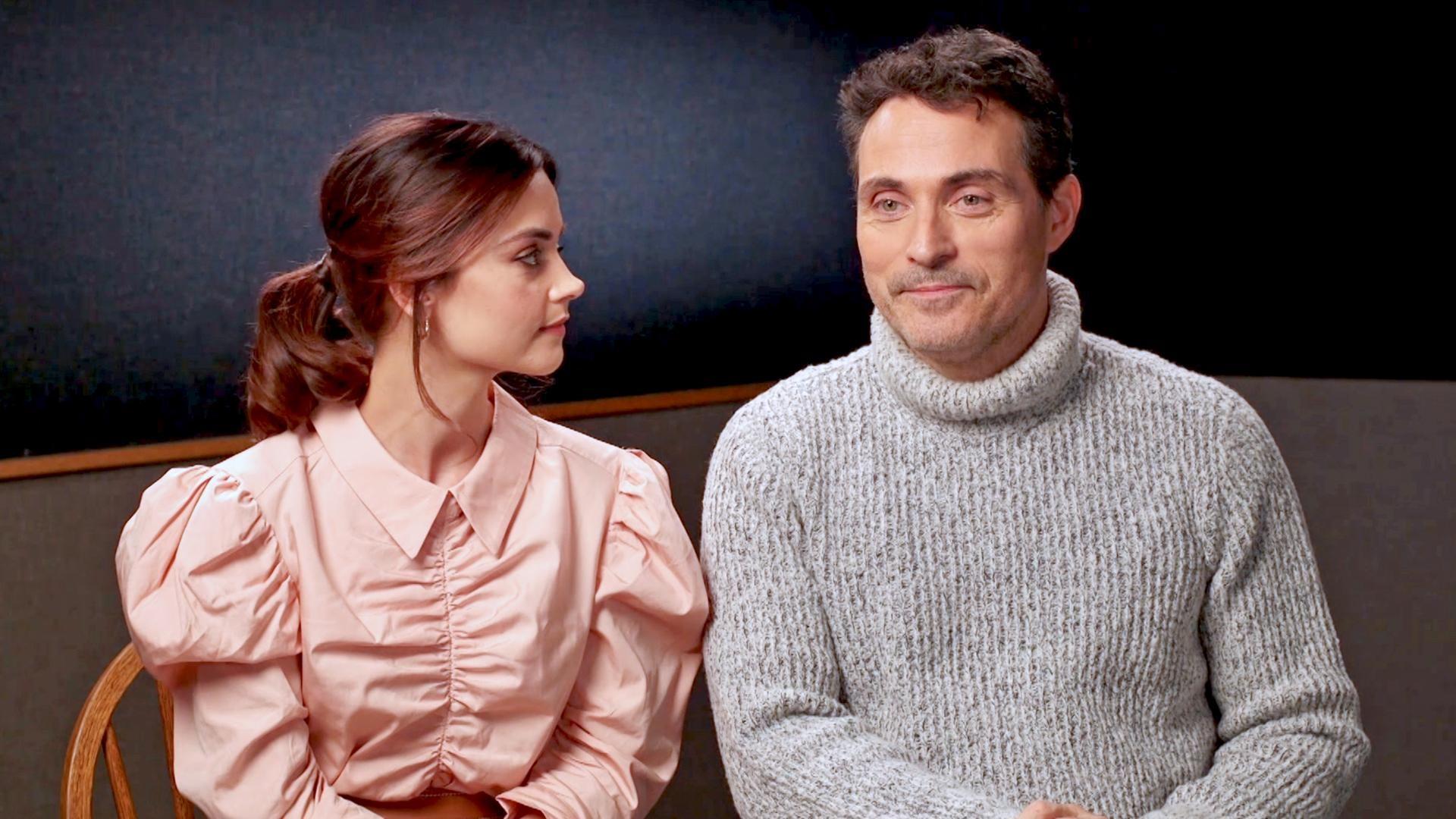 Victoria - Masterpiece
S2: Flip the Script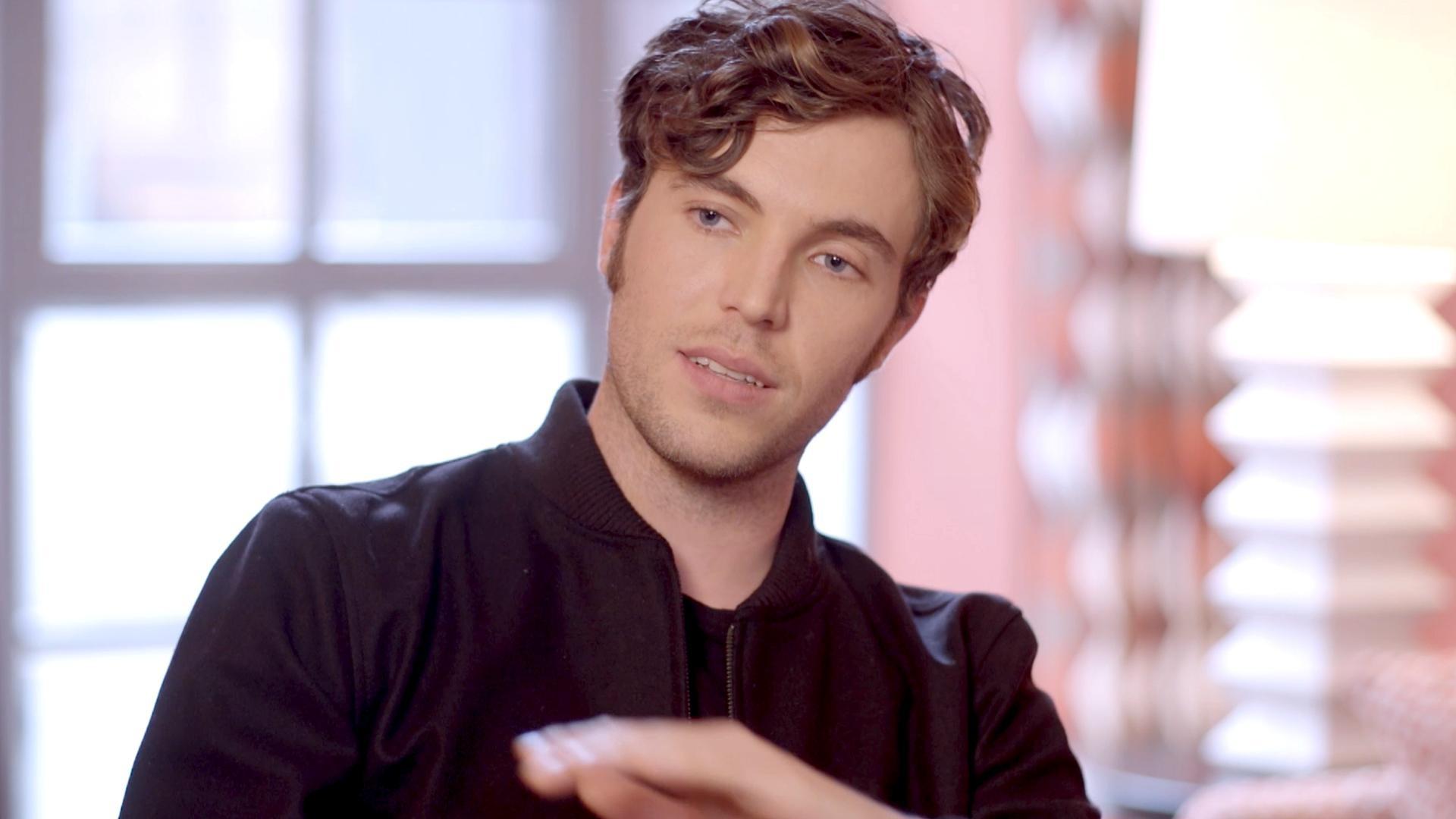 Victoria - Masterpiece
S2: Cast Takes Fan Questions