The latest WNED PBS original production is a 30-minute television documentary on the Richardson Olmsted Campus. Through interviews, archival images and contemporary video, we share the nearly 150-year history of this remarkable structure and how it is becoming a key part of Buffalo's current renaissance.
WNED PBS History
Reimagining a Buffalo Landmark
28:30
Published:
Explore the history and reuse efforts of an architectural gem designed by H.H. Richardson.
In the late 1800s, Buffalo was a place on the rise. It was a growing city that attracted some of the most well-known architects in the country. It was during this time when Henry Hobson Richardson designed the massive Buffalo State Asylum for the Insane. Richardson was one of the most prolific architects in U.S. history. Although his works are well-known in Chicago and Boston, the largest and most influential commission of his career resides in Buffalo.

Richardson's vision for the asylum followed the Kirkbride Plan, a then-progressive philosophy advocated by Philadelphia psychiatrist Thomas Story Kirkbride. The facilities utilized a belief of "building-as-cure" that called for long, sprawling wings designed to give patients sunlight and fresh air. It included beautiful landscape and farmlands, causing Richardson to enlist the help of landscape architect Frederick Law Olmsted.

The hospital operated under several names over its history and adapted to the evolution of treatment for those with mental illness. By the mid-1960s, a more modern hospital was built on the grounds that could better accommodate those who needed inpatient treatment, leaving the future of the buildings uncertain.

The campus is a National Historic Landmark and, through the years, preservationists offered exciting ideas about its re-use but lacked the financial resources to see them through. Time was not on their side. Every year the buildings continued to deteriorate, but the battle for preservation endured, including a lawsuit asking the state to provide maintenance and stabilization. The state supreme court ruled in favor of the Preservation Coalition of Erie County, setting in motion a nearly $100 million commitment from the state for rehabilitation of the campus.

Today the campus is being reimagined as a community asset and a cultural destination for the entire region. The 88-room Hotel Henry and Conference Center, named after Richardson, has become the building's first tenant with more utilization planned for the future. The campus will also house the Lipsey Architecture Center Buffalo, designed to help visitors explore Buffalo's architectural heritage. With new life, the Richardson-Olmsted Campus truly bridges Buffalo's architectural past with its future.
A WNED PBS Original Production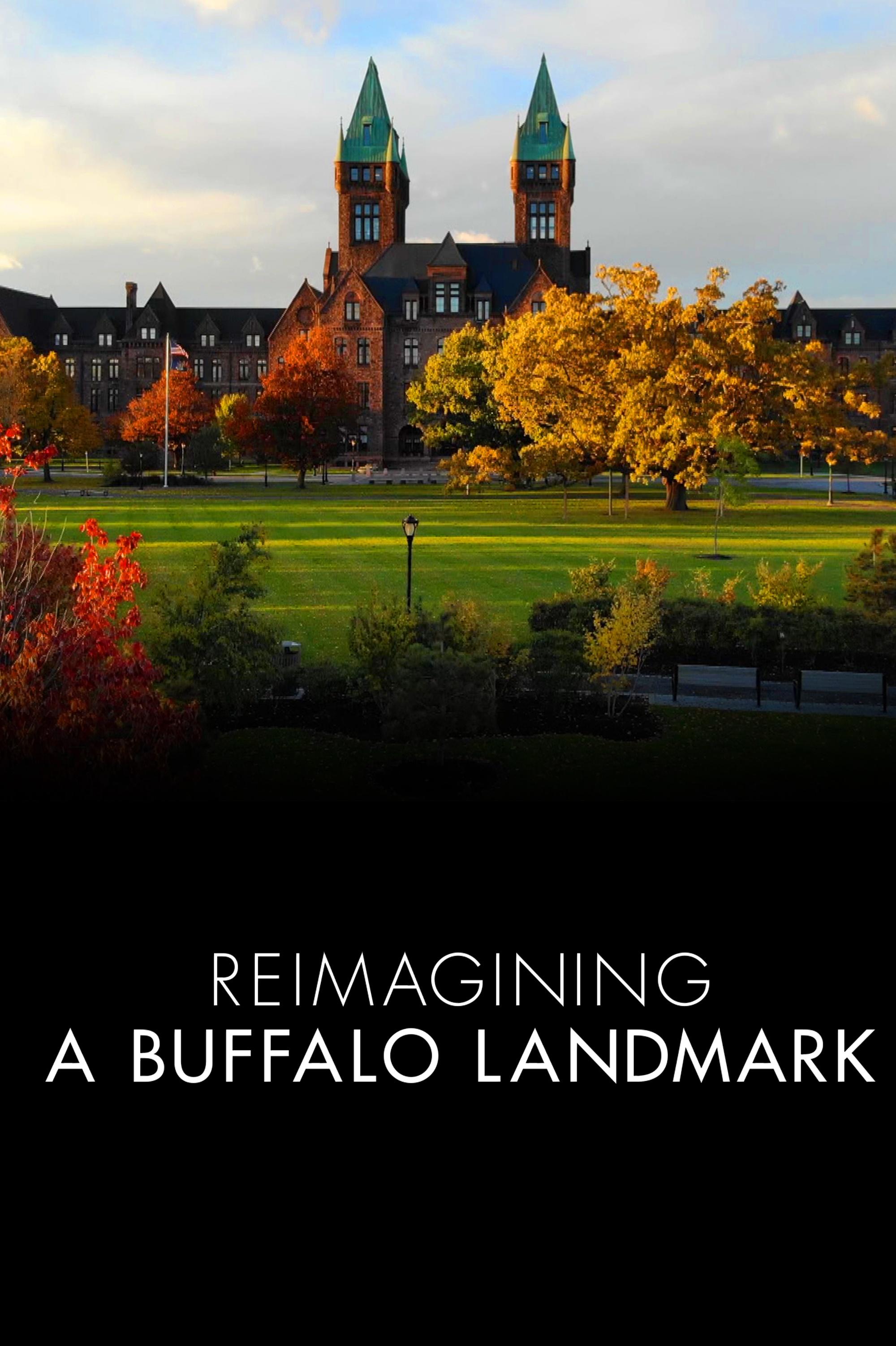 Explore the Richardson Olmsted Campus Timeline

Reimagining a Buffalo Landmark is funded by the Peter C. Cornell Trust, The Zemsky Family and the Members of Buffalo Toronto Public Media.