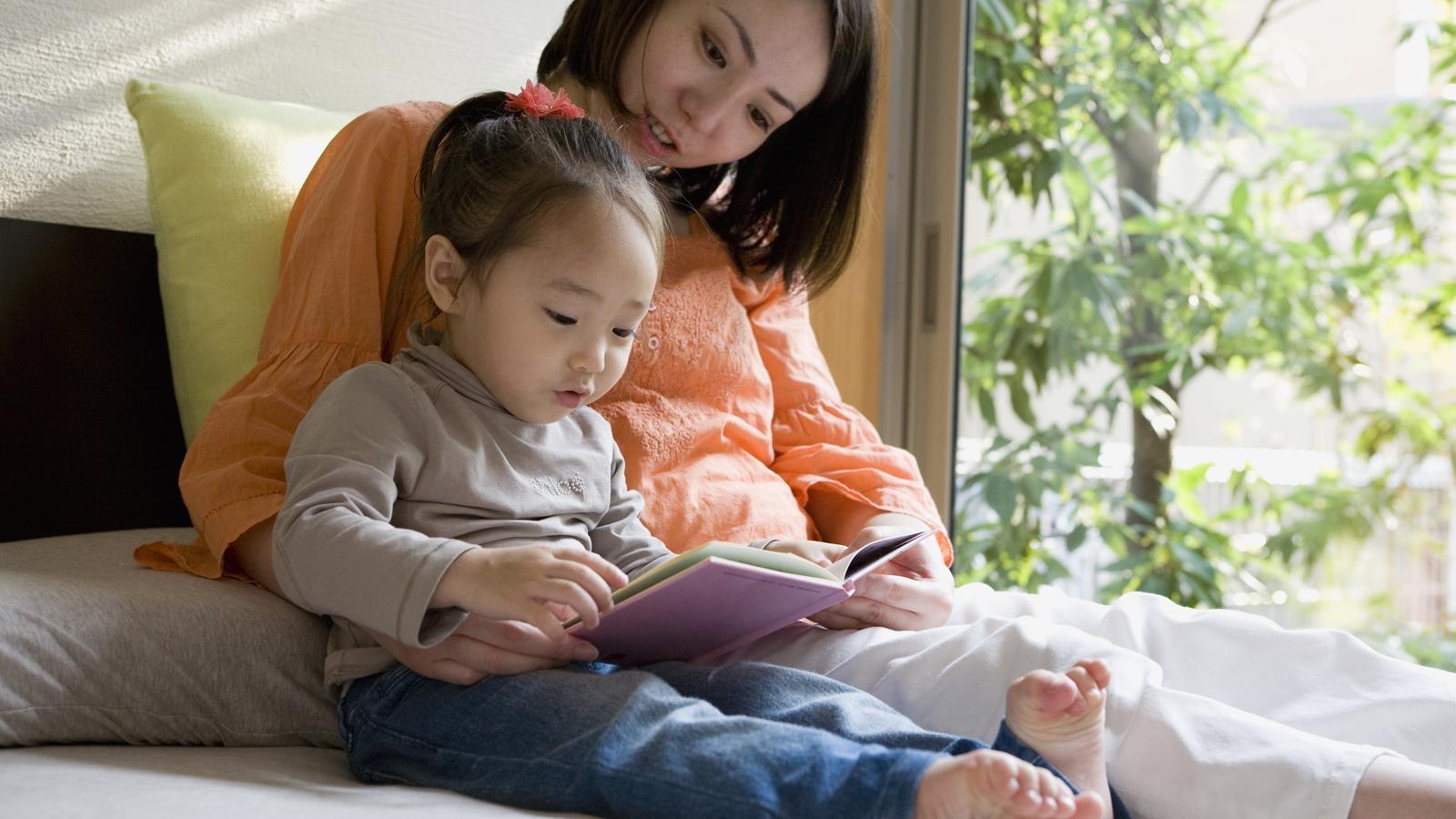 Find resources for parents and caregivers here! Jump start family learning with tips on how to make the most of family television time, advice on fostering reading skills, and the exploration of other issues that are important to families.
---
Parenting resources and tips on raising children, child development articles, crafts and games for you and your child, planning birthday parties, and kids activities.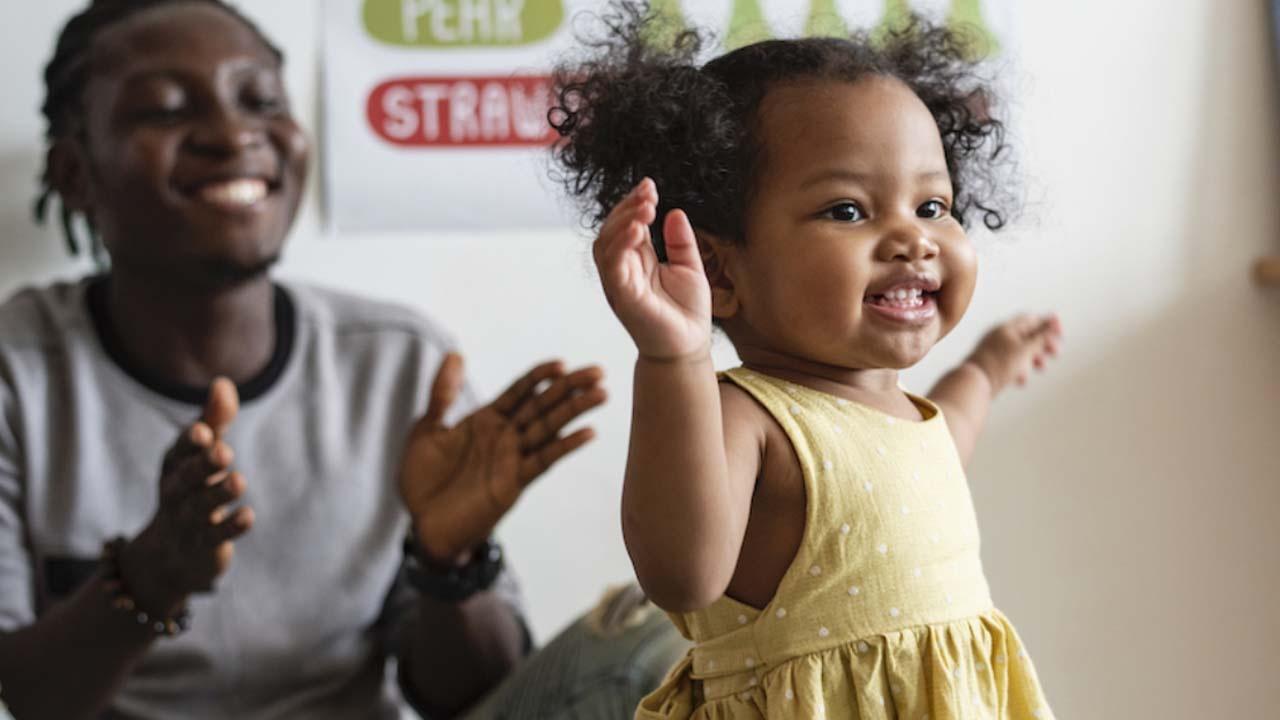 PBS PArents
PBS Parents has articles from parents and experts.
WNED PBS Kids Channel
The 24/7 WNED PBS KIDS channel is on-air and online now! Featuring all of the high-quality commercial-free educational shows parents, families and caretakers have relied on for decades, the new channel is available for free on-air and online anytime.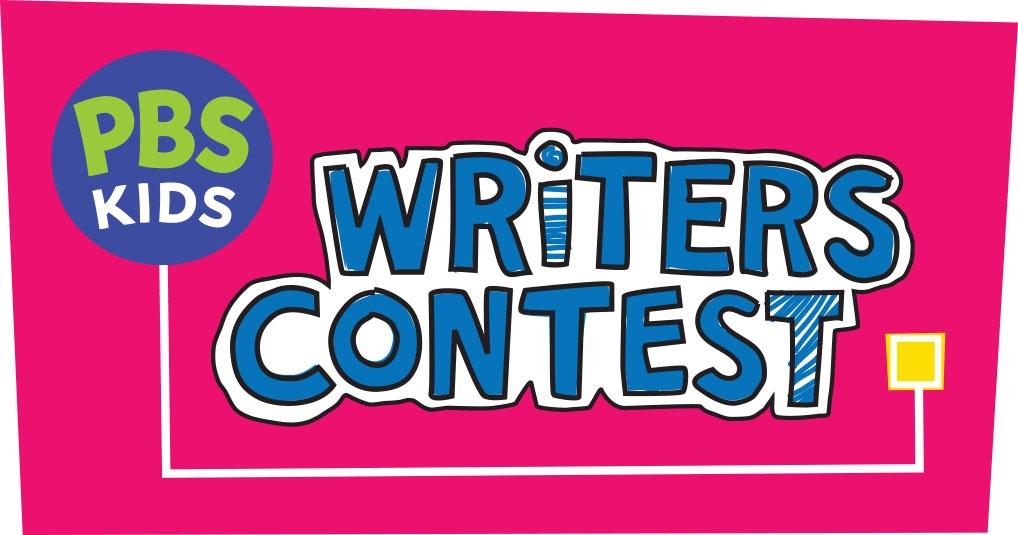 Ready, set, write
Enter your story for a chance to win cool prizes and have your story published online. Hurry the deadline is March 24, 2023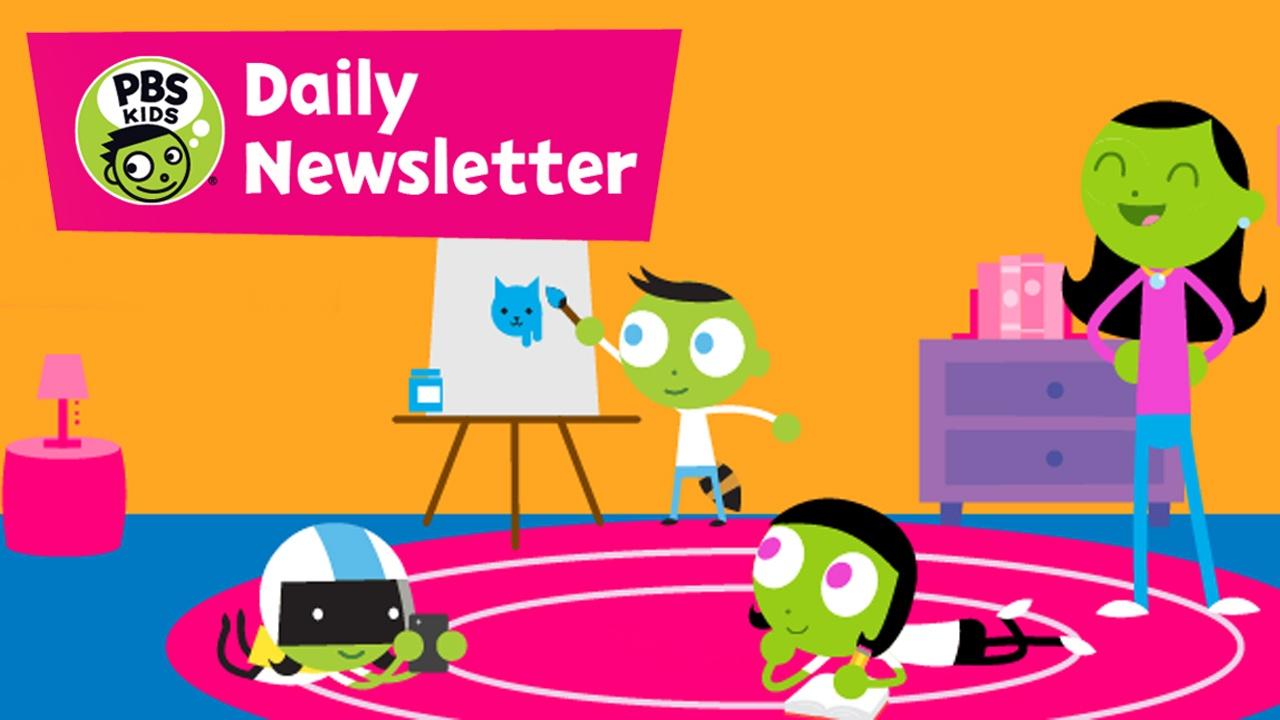 PBS KIDS' weekday newsletter offers activities and tips you can use to help kids play and learn at home.
Virtual Live Interactive Experience
Your favorite childhood show is returning to entertain and educate a new generation of bookworms. Reading Rainbow Live is a fun, interactive experience that utilizes technology to invite viewers into the screen to connect with our cast of Rainbows and each other.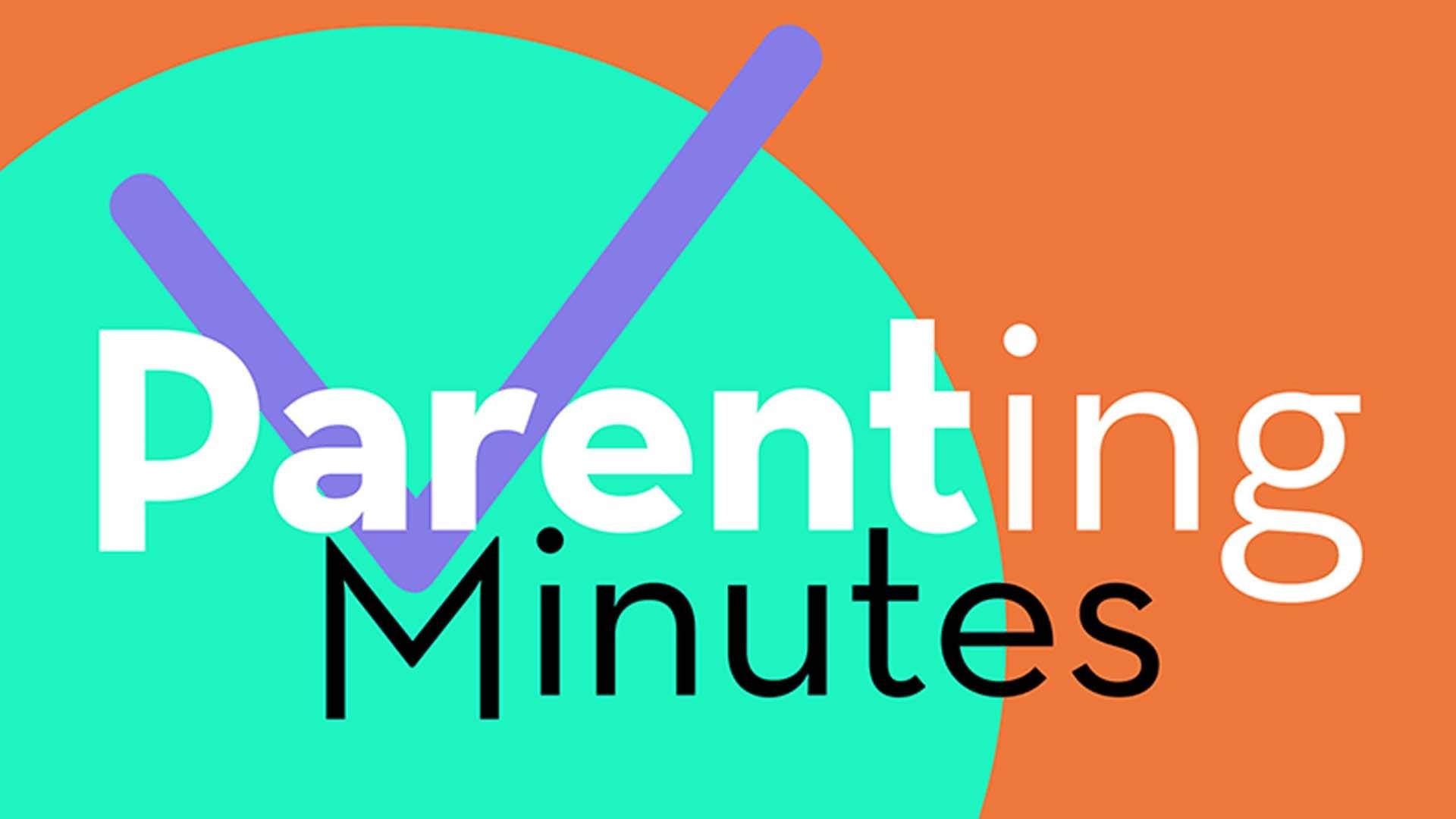 WNET
WNET Parenting Minutes are short videos that focus on topics related to early childhood learning and family engagement. Each video has additional tips and facts and links to more free resources and information for parents and caregivers. You can catch Parenting Minute videos on WNED PBS and WNED PBS Kids channels and be on the lookout for a Parenting Minute workshop!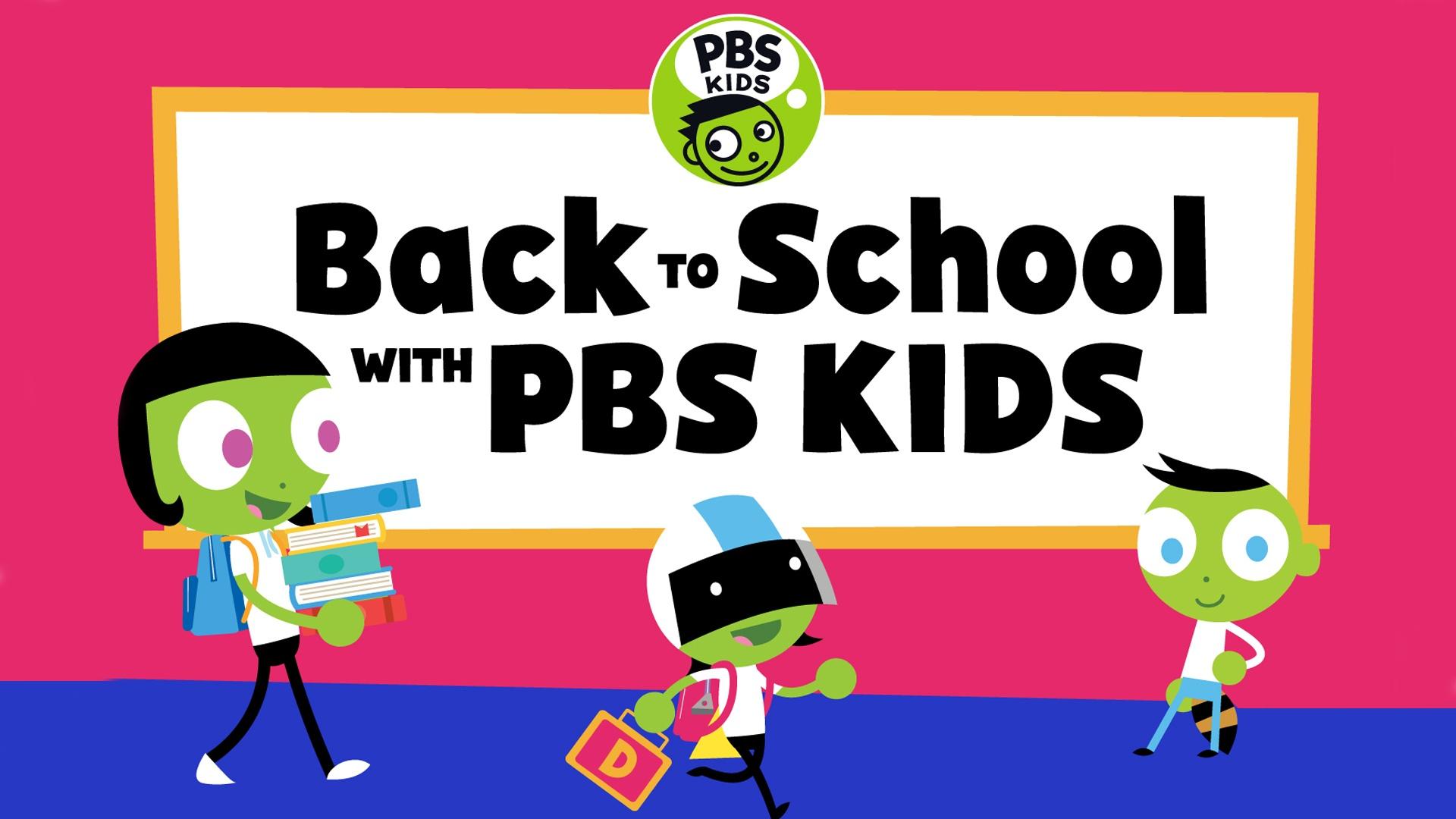 Free Printables and Activities
This past school year was unusual. But with students back to school, there's a lot we can do to bolster our children's feelings of confidence and security as they head into a new year. Here are ways to get in the back-to-school mindset and cope with any anxieties or emotions.

From Buffalo Toronto Public Media
Compact Science
Compact Science is an engaging new YouTube series from WNED PBS and the Buffalo Museum of Science that explores the wonders of science. Host Sarajane Gomlak Green investigates the geology of Niagara Falls, discovers the chemistry at work in sponge candy, learns how density is the key to lake-effect snow, and more. If you're curious about the world around you, there's a lot to explore and Compact Science will be your guide.

Geared towards children (grades K-6), their families, and anyone with a curiosity of the world around them, each episode frames a scientific concept with a signature regional connection that celebrates the science and history of the Western New York and Southern Ontario region.

The videos are available here on our website along with instructions for the viewer challenge experiments that can be performed at home or in a classroom.

Compact Science is funded by The Joy Family Foundation.

Buffalo Toronto Public Media is partnering with the Buffalo & Erie County Library and The Buffalo History Museum for a community engagement initiative around Benjamin Franklin. BENJAMIN FRANKLIN is a new two-part documentary directed by filmmaker Ken Burns. This community engagement initiative will encourage people to look more deeply into Franklin– his writings, experiments and life, in an effort to promote dialogue about the values of diversity, equity, and inclusion. Community members are encouraged to create and submit political cartoons, art pieces, short writings, and poetry related to the theme: "Today's Equity Challenges vs. 18th Century Thinking."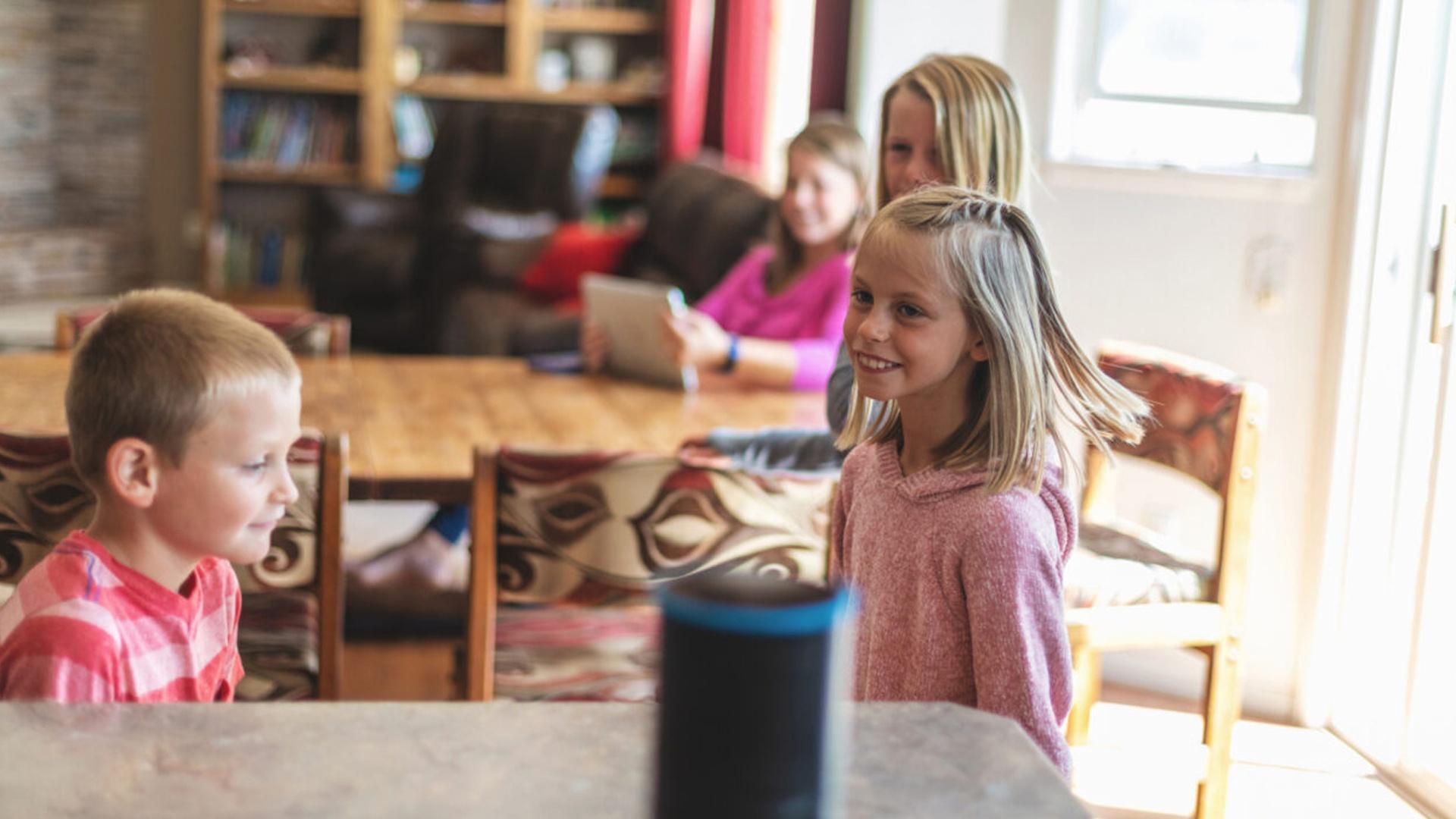 PBS PArents
Families can now tune into their favorite PBS KIDS series through podcasts! These podcasts will take families off the screens and even deeper into the worlds of their favorite PBS KIDS characters. Learn more about the benefits of listening to podcasts together as a family and discover new stories from Molly of Denali, Pinkalicious & Peterrific, and Odd Squad.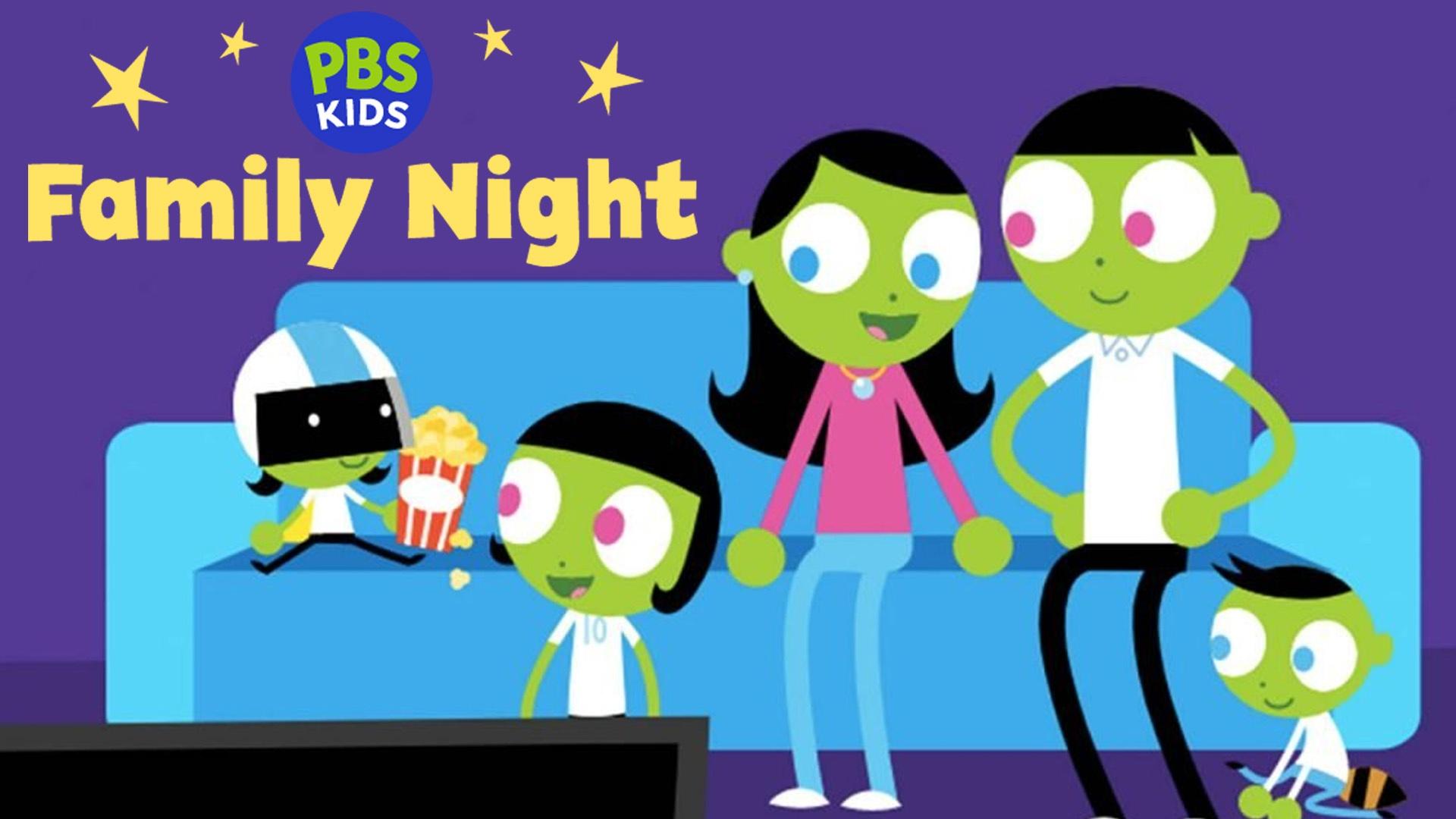 Gather the gang for Family Night, weekly family viewing events featuring movie specials or themed programming. Watch, play and learn with your favorite PBS KIDS characters every Friday from 7 to 9pm and repeating on Saturday and Sunday evenings on the WNED PBS KIDS channel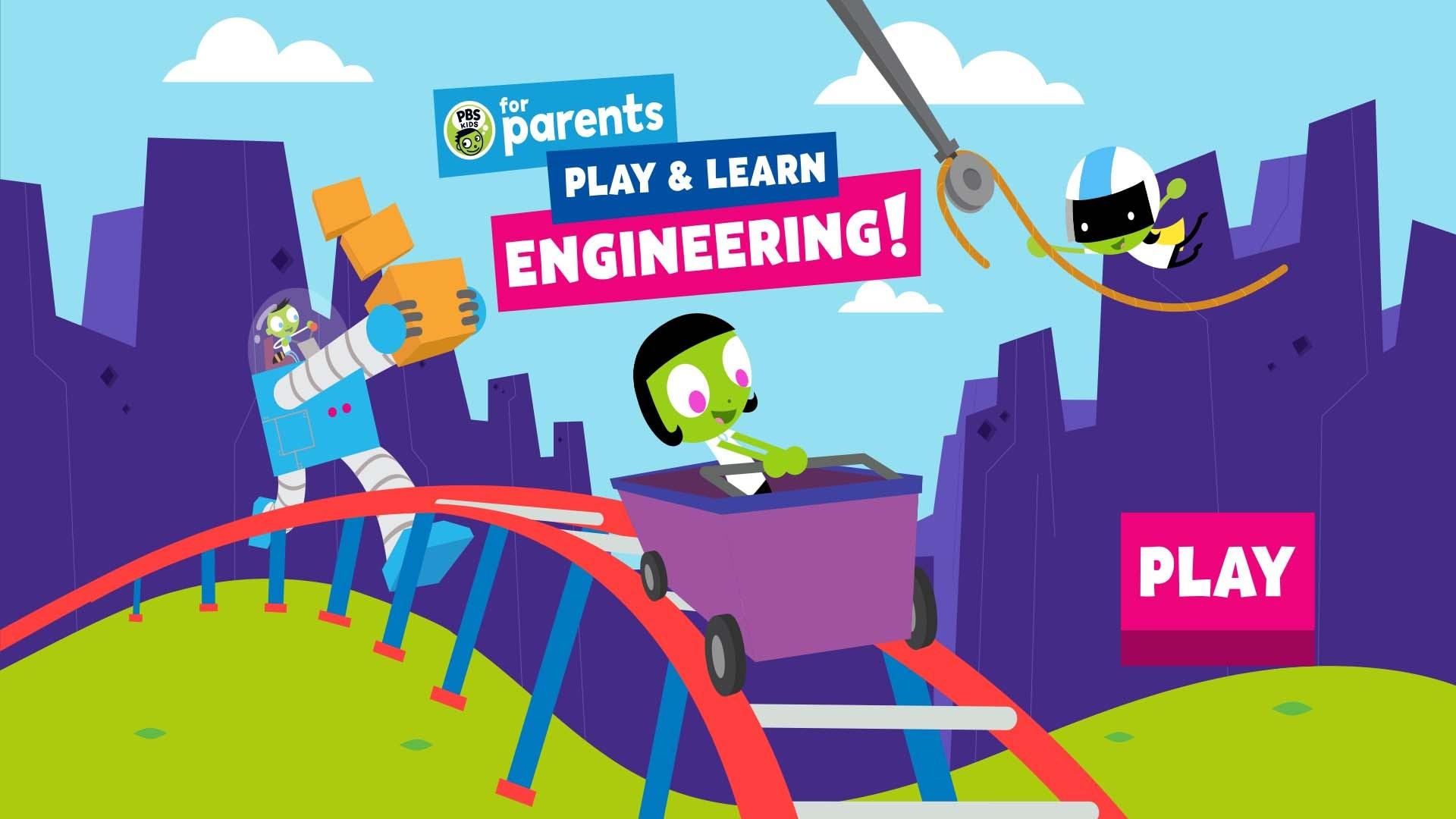 Play and Learn Engineering is an educational, fun-filled app that helps your kids learn through play. Design machines and roller coasters, build towers with robots, and problem solve through an obstacle course.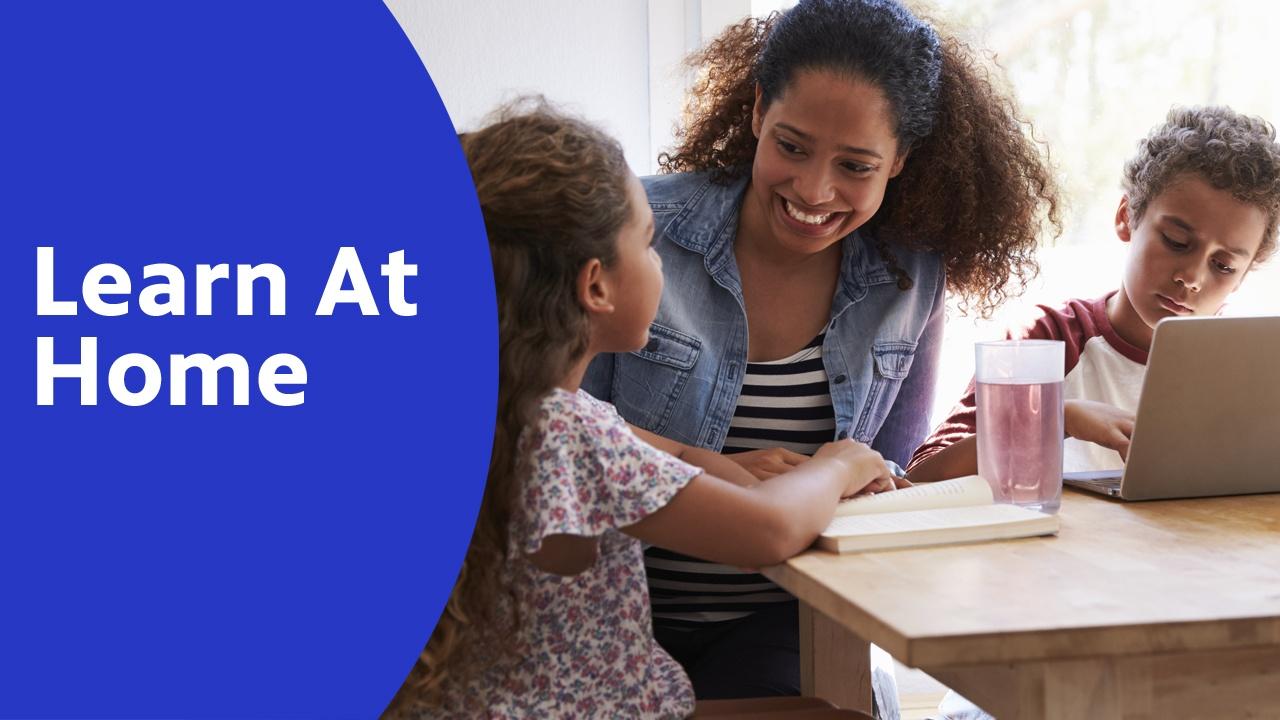 BTPM CREATES COMMUNITY CLASSROOM
We are here to support families, educators, and students as a community classroom during these challenging times. Find special program schedules, tool & resources.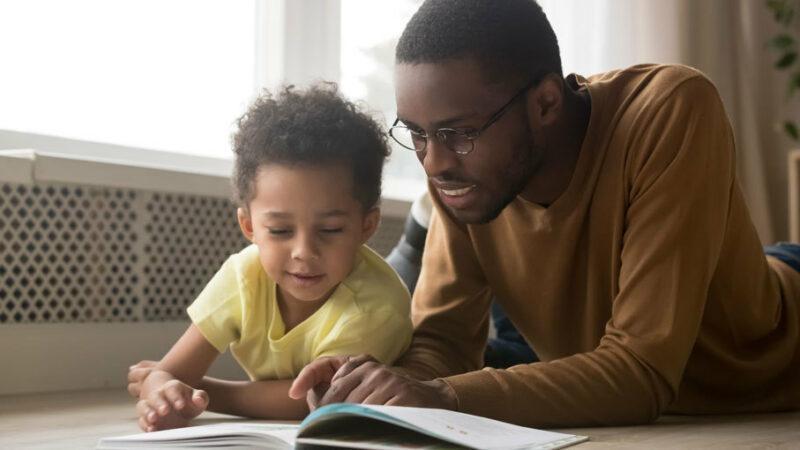 PBS KIDS FOR PARENTs
Preschoolers need lots of support from adults to help them develop the habits they need to thrive in school and beyond. Find resources to support your child's early learning.

How to Talk to Your Kids About Coronavirus
Meet The Helpers continues to respond to the COVID-19 pandemic with updated resources and videos. Use this page to talk to the children in your life about healthy habits and empower them to be helpers by stopping the spread of germs.
Vaccines:
Vaccines are important, but can be scary. Learn how scientists and vaccines help keep us healthy.
Activity: Vaccine Coloring Sheet(pdf)
Meet the Helpers
You Can Help Stop the Spread of Germs by Wearing a Mask
You can be a germ buster by wearing mask. Masks help stop the spread of germs from one person to another.
Meet the Helpers
What is an Epidemiologist?
Meet an epidemiologist and see how these disease detectives help in keeping people healthy and stopping the spread of germs.
Meet the Helpers
What is Coronavirus?
A doctor helper explains the coronavirus and how children can be good helpers.
Meet the Helpers
Feeling Sick? You Can Help Stop the Spread of Germs
If you're sick, you can stop the spread of germs, by washing your hands and staying home. Be a helper and a germ buster by helping to keep others healthy.
Meet the Helpers
How to Talk to Children
Here are some tips for how parents can talk to their children about coronavirus.
Meet the Helpers
Be a Helper
We can all be helpers. Here are a few tips!
Meet the Helpers
What is a Virus?
Explaining a virus to children in a way they can understand, can help stop the spreading of germs.
Meet the Helpers
Coronavirus Dos & Don'ts for Parents
A few do's &don'ts for families during the coronavirus outbreak.
Meet the Helpers
Wash Your Hands
Be a good helper and remember to wash your hands often!!
Top Three Tips for Families:
Talk about feelings & facts
Be open and honest with children by sharing age-appropriate facts. Yes, people are getting sick, but it's like a cold or a flu. We have doctors to help make you feel better if anyone gets sick.
Make children feel safe
Children worry and pick up on emotions from those around them. Make sure they know they are in a safe space and lots of helpers are working to keep everyone safe.
Be germ busters
The best way to help is to develop and reinforce good hygiene routines. Make sure your family is doing these four things: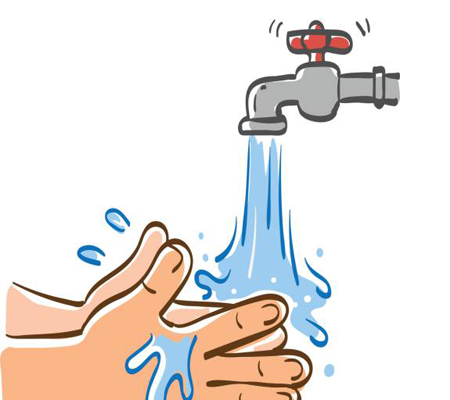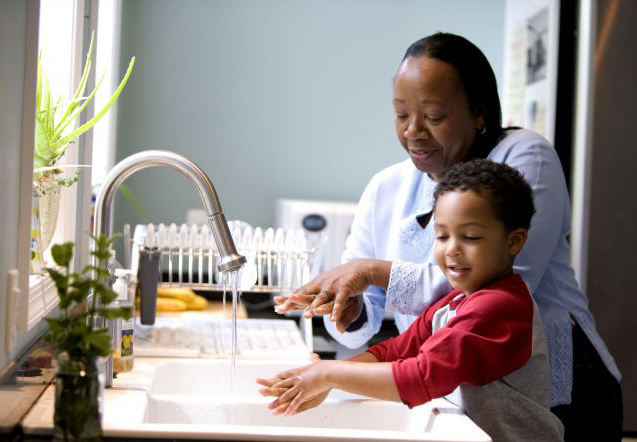 Hands should be washed before and after every meal and snack.
Hands should also be washed after coughing or sneezing and after going to the bathroom.
Hands should be washed with soap & water for at least 20 seconds or to the tune of Twinkle Twinkle Little Star.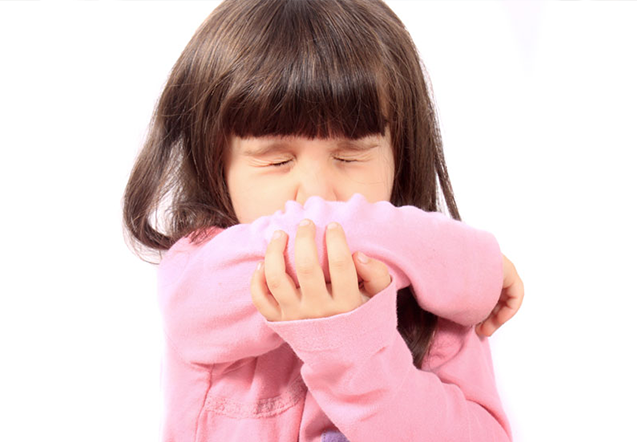 Try not to have children cough or sneeze into their hands.
Make sure children cough or sneeze into a tissue, and then throw that into the trash.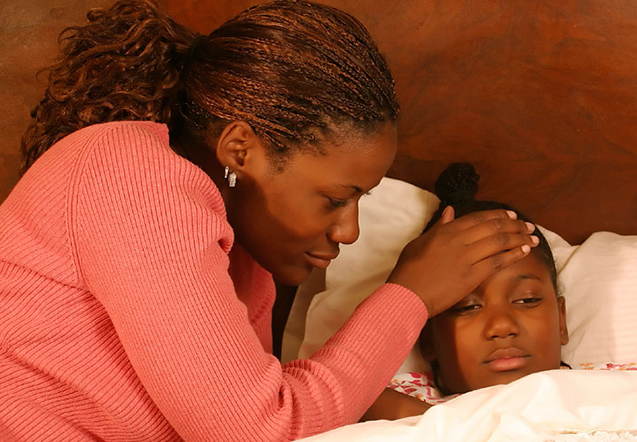 Daniel Tiger reminds us when you're sick, rest is best.
Remind them that it's important we protect ourselves from germs to keep us and our friends healthy, so staying home may be best for now.
This is a great time to get crafty and make get well cards for friends or family.
Explore technology like video chats to help children say hello to their friends & family.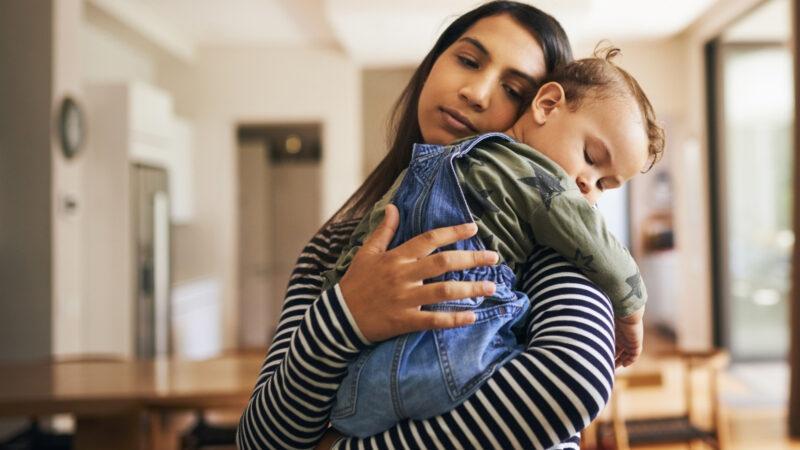 Parenting During Coronavirus: Dealing With Burnout
The past year has been tough. Families are having to adapt and respond to what seems like a never ending year of abnormalities.

PBS Kids School Readiness
A national survey of parents with young children age 2-6 has found that media and technology are an essential part of preparing children to enter elementary school. Overwhelmingly, PBS KIDS stands out as the most trusted and relied upon media brand for this school readiness, ranking first in delivering on every measured skill.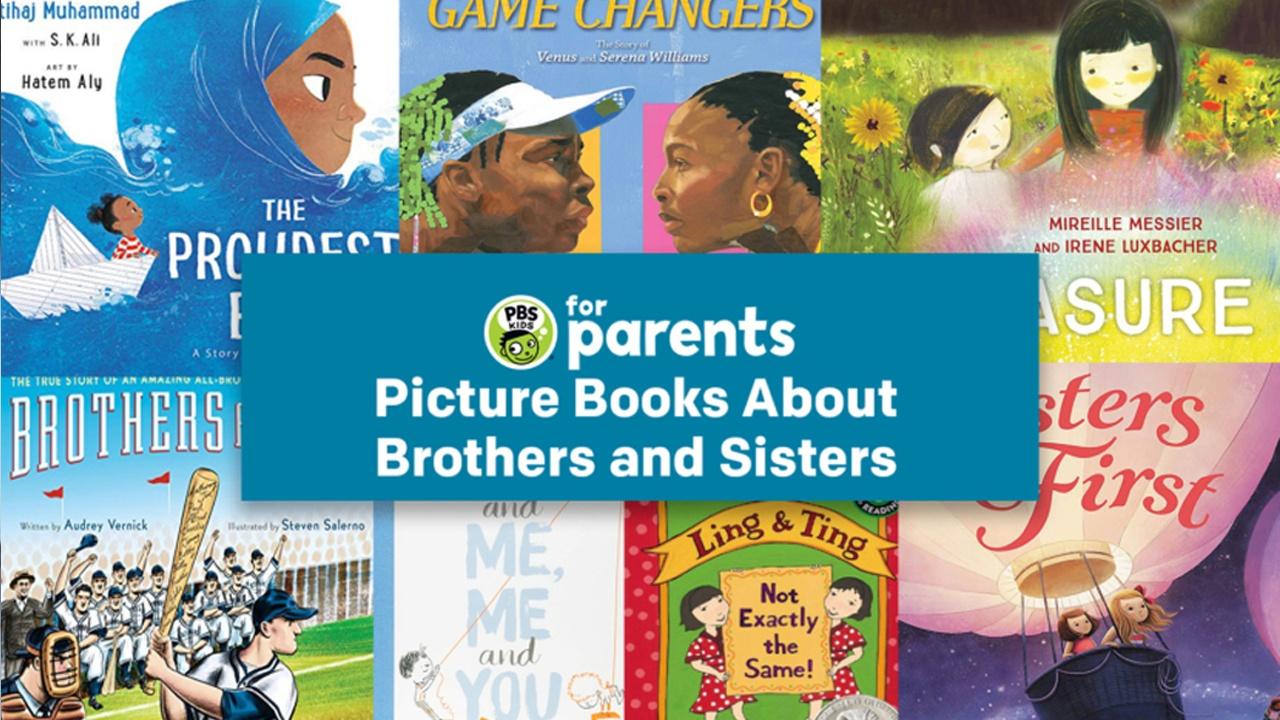 PBS Parents
There's nothing else like having a playful, imaginative, and supportive sibling at your side! In these stories, brothers and sisters bond over nature, art, adventure, and more.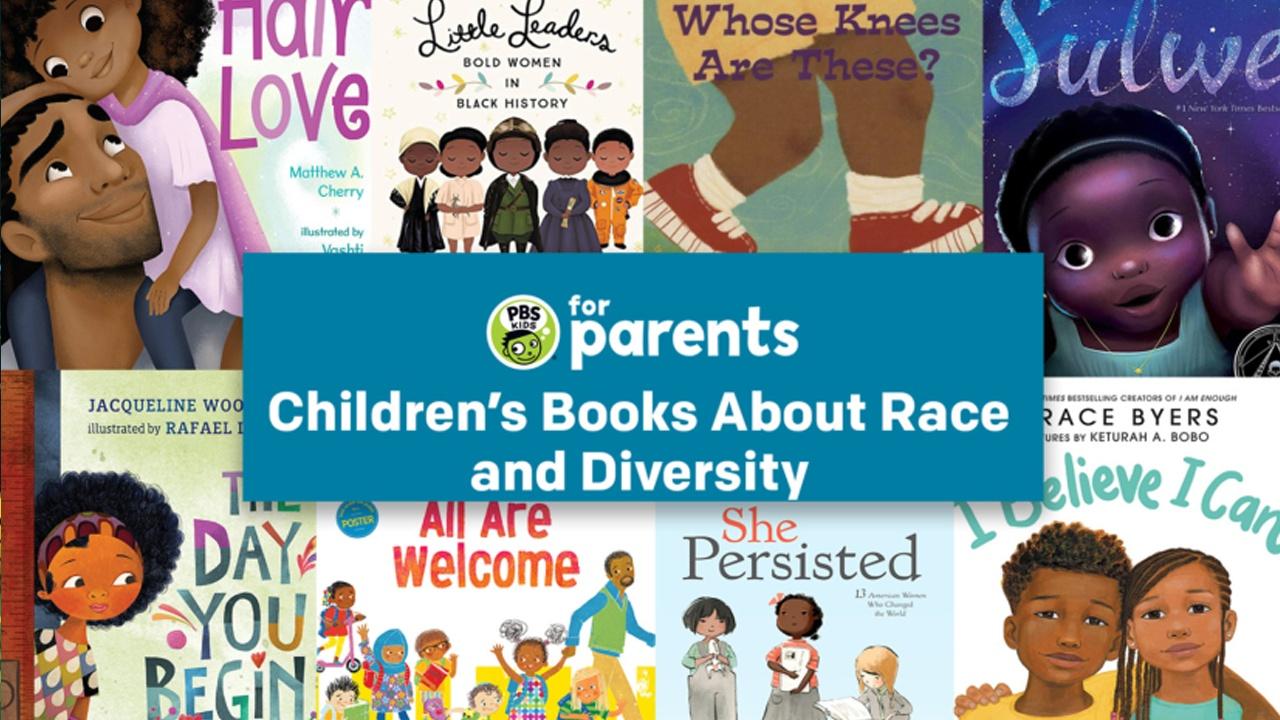 PBS PARENTS
13 Children's Books About Race and Diversity
To encourage conversations about race and diversity with your children, check out this list of children's books to read together as a family.
PBS Parents
Activities and Crafts
Find fun, educational activities and crafts for kids from PBS Parents.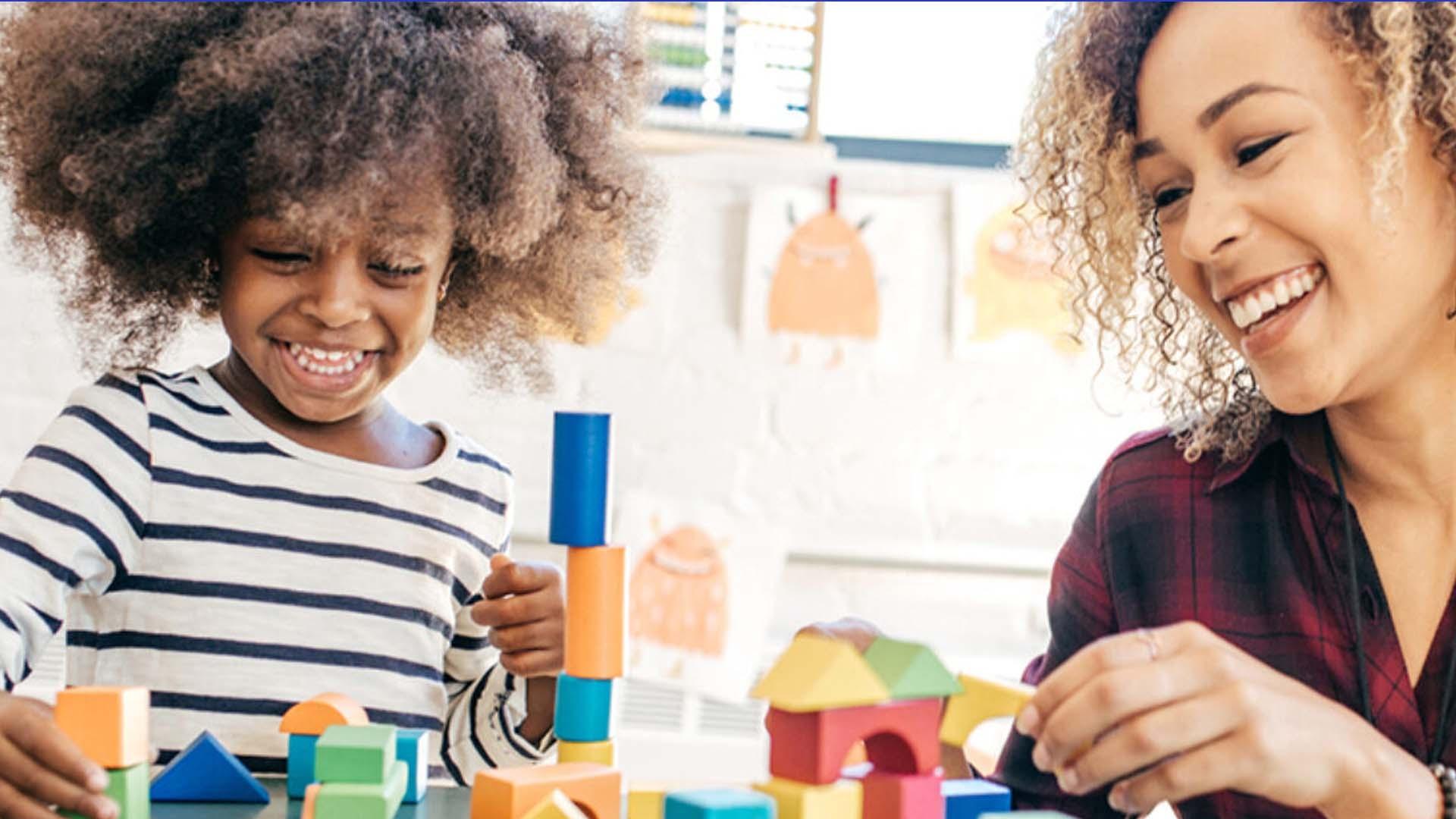 PBS Parents
Simple Science Activities
PBS KIDS for Parents has over 60 easy activities around animals, nature, the weather, engineering, the senses, and much more. To keep things even easier, all of our activities here are organized by the number of materials you need!

Check out PBS KIDS apps! Download by favorite character or type of device.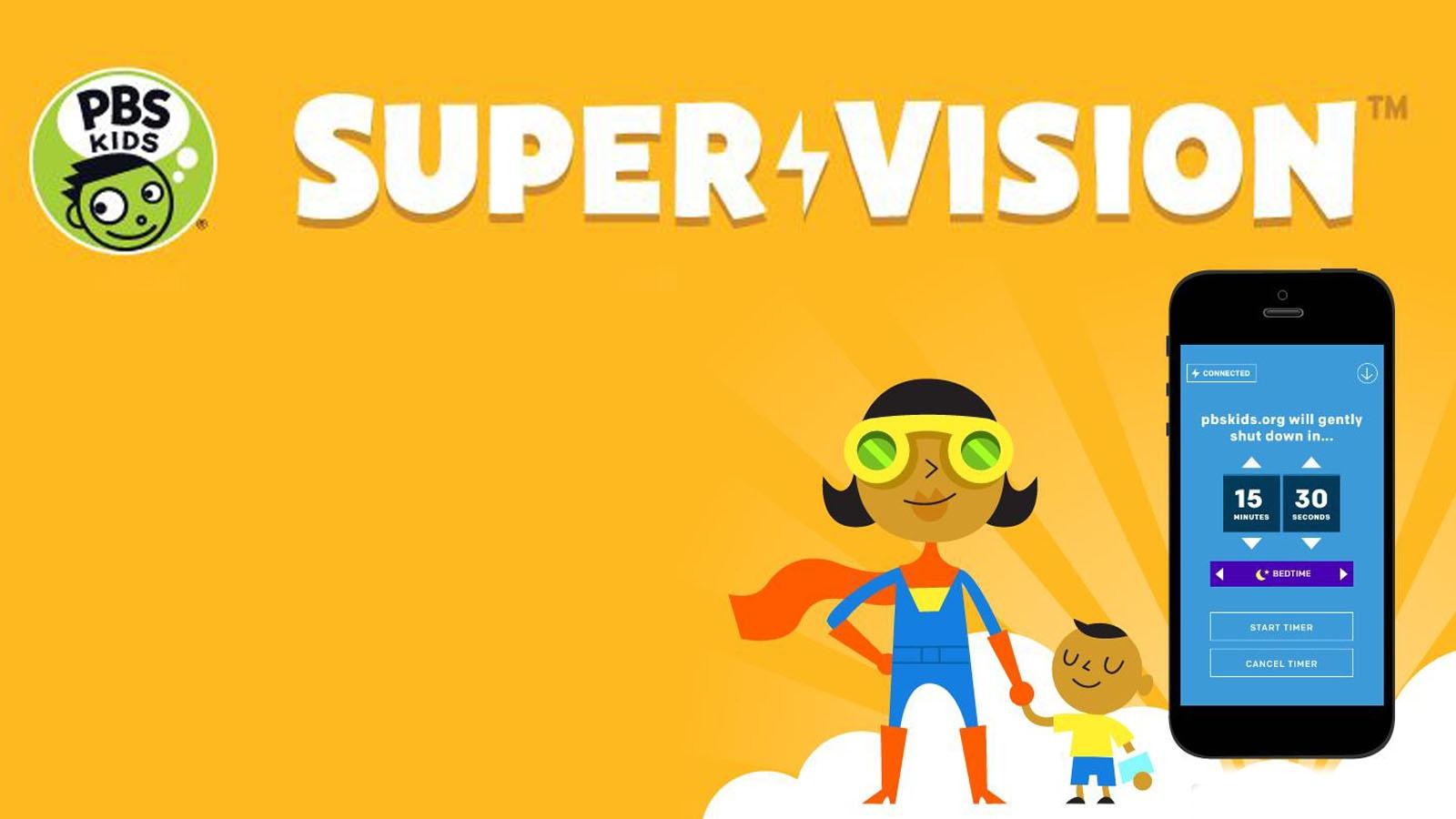 A new app that offers parents a real-time connection to their child's activity on pbskids.org.

Alma's Way | Weekdays at 10:30am on WNED PBS
---
Have you ever wished that you could pause life long enough to figure out the answers to your problems? Well, 6-year-old Alma Rivera does that every day in Alma's Way! Alma is a proud, confident Puerto Rican girl living a fast-paced life in the Bronx alongside her family, friends, and neighbors.
Alma's Way is an engaging animated series for kids ages 4 to 6 focused on critical thinking and helping young viewers to discover their own unique voice and find solutions to challenges. The audience comes along with Alma as she learns to think for herself, make decisions, and understand other people's points of view—while making lots of messy and hilarious mistakes all along the way.
Alma's Way
Alma's Way
0:50
Published:
ALMA'S WAY, a new animated series from Fred Rogers Productions, premiered October 4, 2021. The series is created by Sonia Manzano, beloved by generations as "Maria" on Sesame Street, who broke new ground as one of the first Latino characters on national TV.
PBS KIDS
Meet Alma! | NEW SHOW Alma's Way | PBS KIDS
PBS KIDS
Meet Rafia! | NEW SHOW Alma's Way | PBS KIDS
PBS KIDS
Meet Lucas! | NEW SHOW Alma's Way | PBS KIDS
PBS KIDS
Meet Junior! | NEW SHOW Alma's Way | PBS KIDS
PBS KIDS
Meet Eddie! | NEW SHOW Alma's Way | PBS KIDS
PBS KIDS
Meet Andre! | NEW SHOW Alma's Way | PBS KIDS
Inspired by Manzano's own childhood, ALMA'S WAY centers on 6-year-old Alma Rivera, a proud, confident Puerto Rican girl who lives in the Bronx with her family among a diverse group of close-knit friends and community members. Infused with Manzano's humor and grounded in a social and emotional curriculum, the series will give children ages 4-6 the tools to find their own answers, express what they think and feel, and recognize and respect the unique perspective of others.
Each episode showcases different aspects of Latino cultures through language, food, music, and customs. All viewers will see how other families are both alike and different from their own. Music is the "backbeat" of the series and includes traditional Puerto Rican styles like Plena, Bomba, and salsa along with other Latino genres such as Cuban son and Colombian cumbia. The original theme song, written and produced by Lin-Manuel Miranda and Bill Sherman, is performed by Flaco Navaja and Summer Rose Castillo, who plays Alma. The series music is composed by Asher Lenz, Stephen Skratt, and Fabiola M. Mendez. The series will be available for viewers in both English and Spanish on all PBS KIDS platforms.
Launching in tandem with the show, digital content for kids, parents and teachers will further the messages and goals of ALMA'S WAY. Series-inspired games will be available in English and Spanish on pbskids.org and on the free PBS KIDS Games App. Spanish and English language parent resources, including tips and hands-on activities to extend the learning at home, will be available on the PBS KIDS for Parents site, and PBS LearningMedia will offer tools for teachers, including video excerpts, games, teaching tips, and printable activities.

Reach Out - Recognize Relationship Abuse
ReachOut - Recognize Relationship Abuse
1 in 3 teenagers report experiencing some form of abuse in their dating relationships. Only a third of those ever talk about it with someone. 82% of parents said they could recognize if their teen was in an abusive relationship, but more than half could not recognize warning signs. Use an approach that empowers your child to be in control of their decisions and learn about resources that are available for them, and for you.
---
Buffalo Toronto Public Media has partnered with the Family Justice Center of Erie County to bring you Reach Out - Recognize Relationship Abuse, online and on television to help give you the tools you need to start a conversation with someone you think might be in an abusive relationship.
---