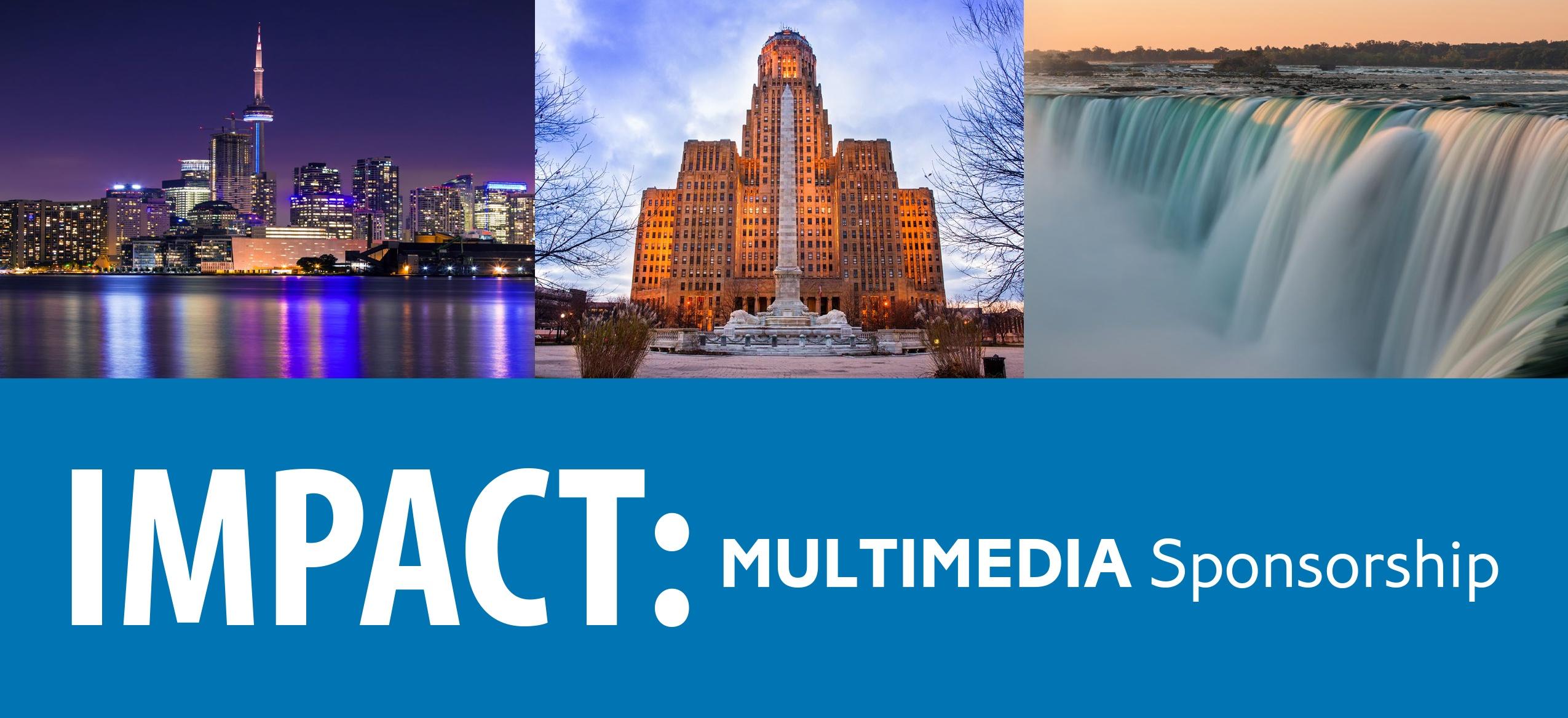 Make an IMPACT with a MULTIMEDIA Sponsorship
Connecting Your Business with people Who Shape Western New York and Southern Ontario
Delivering the highest concentration of educated, affluent and influential consumers, WNED PBS, WNED Create, WNED PBS KIDS, WBFO your NPR station, WNED Classical, and our digital media offer unparalleled marketing opportunities in Western New York and Southern Ontario.

Buffalo Toronto Public Media has reach into both Western New York and Southern Ontario. With that distinction, comes a responsibility to our community. We are proud and committed to embracing that responsibility. It is our mission to educate, inform and entertain by providing universally accessible, high quality and unbiased public media content that inspires all people to broaden their horizons and be life-long learners.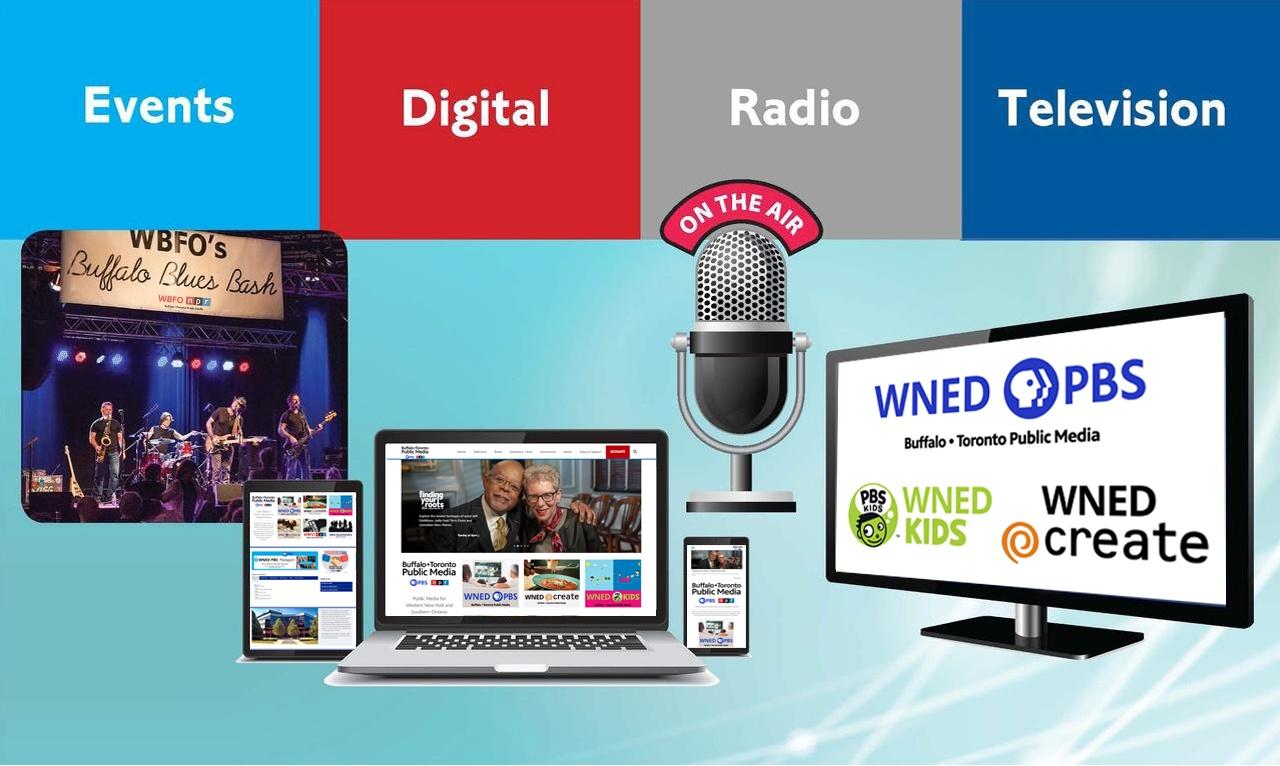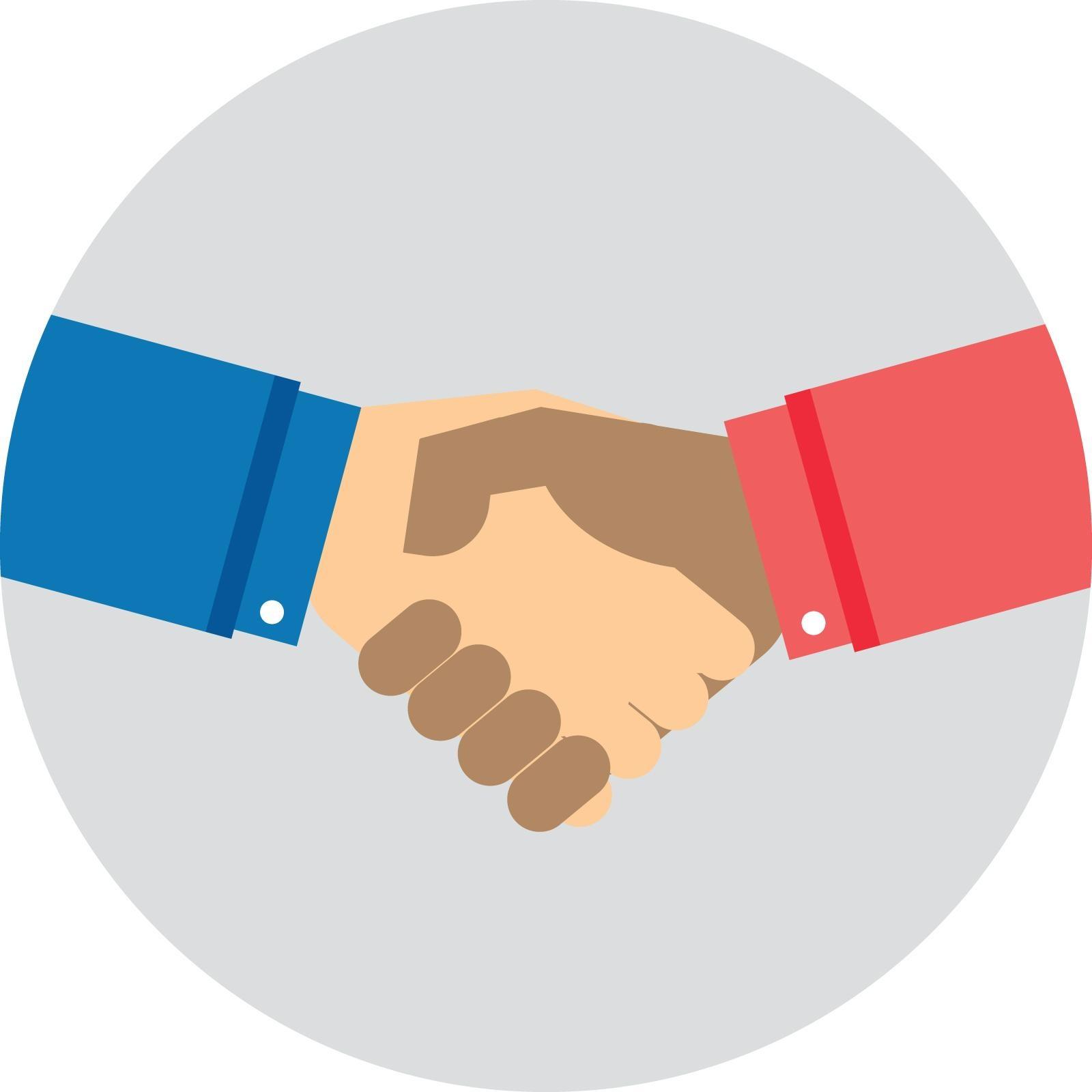 Contact:
Sylvia Bennett
Senior Vice President and Chief Development Officer
716-845-7005
sbennett@wned.org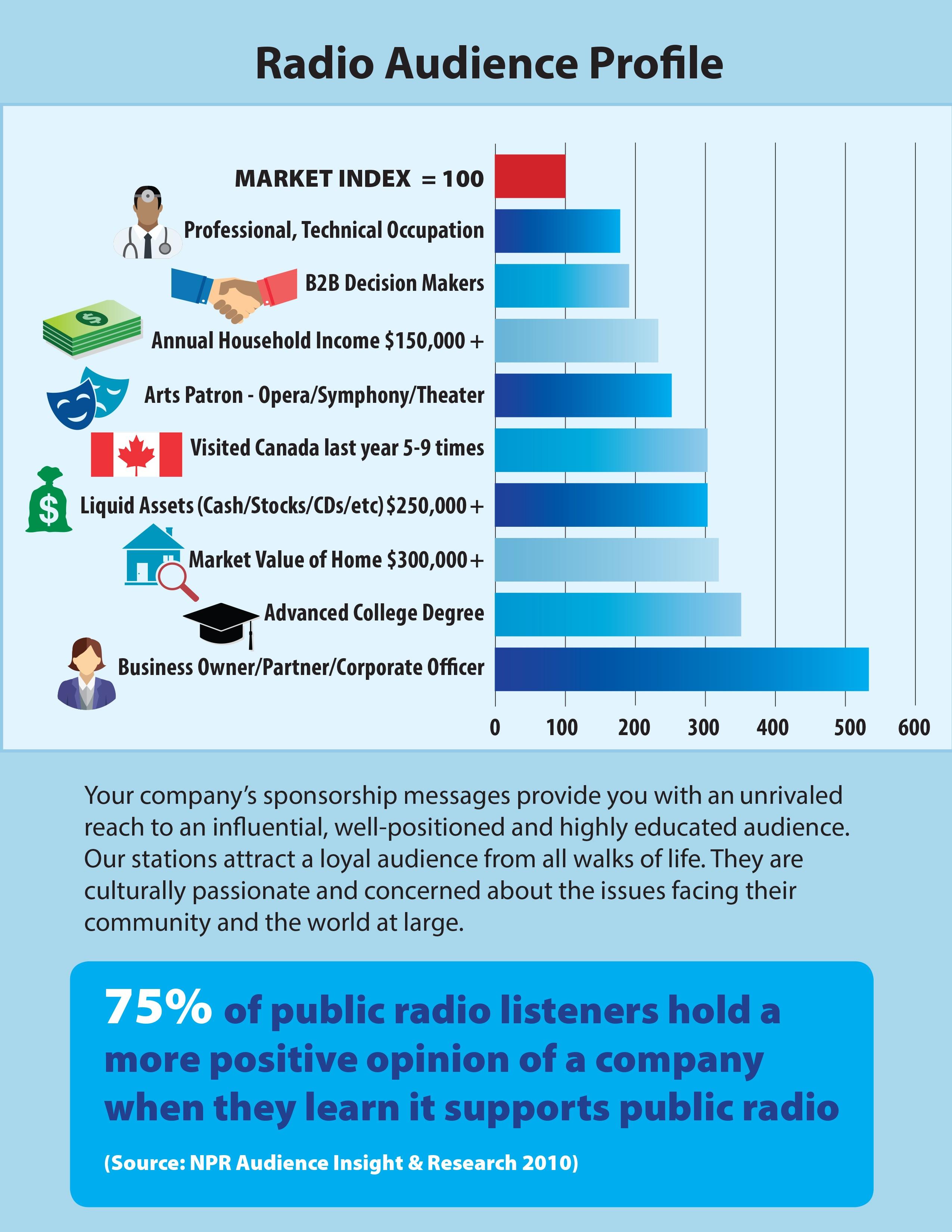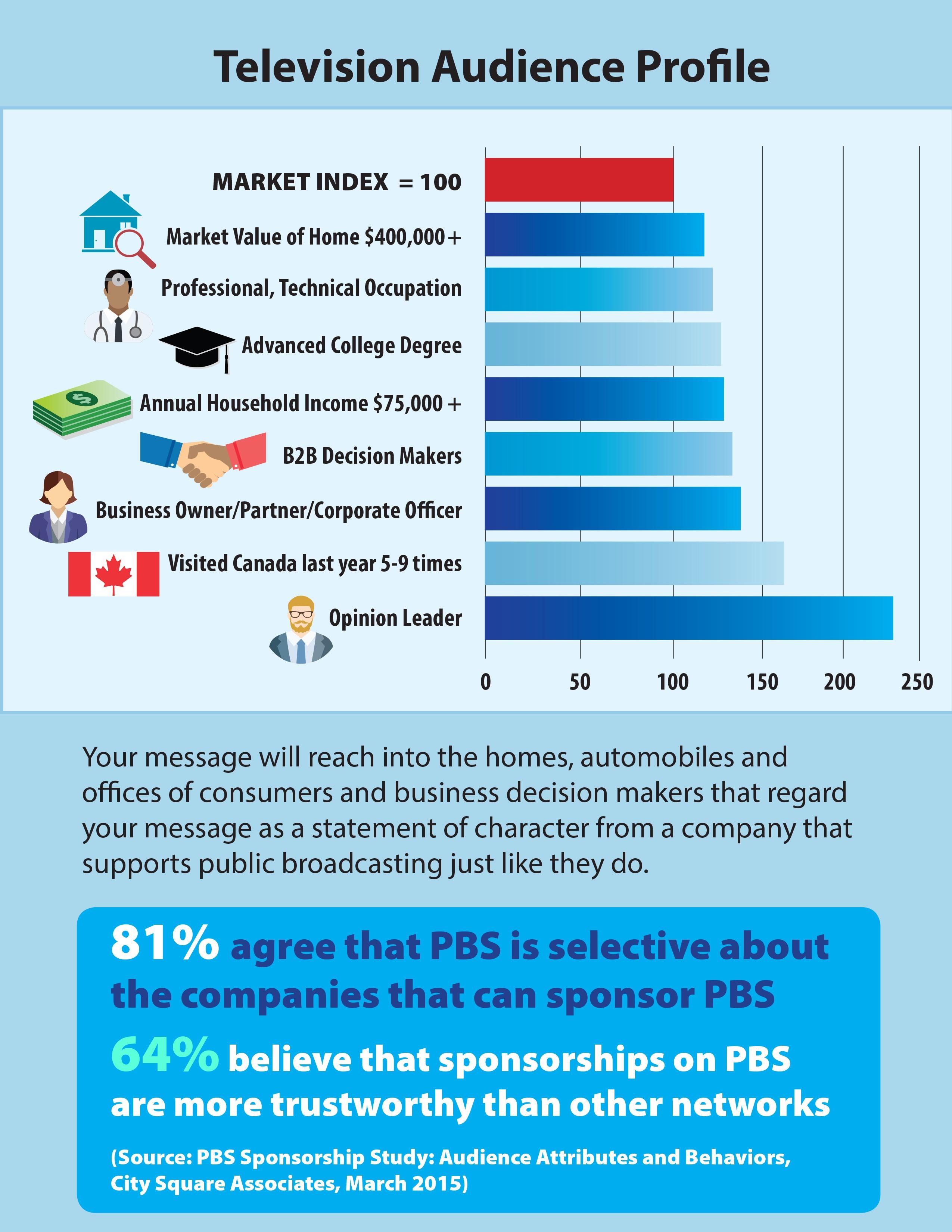 If you're looking for a specific type of business, product or service, please consider doing business with our underwriting supporters.