So many Canadians have made, and are making, their mark on the world stage in every sector of daily life. And while their names may be known to millions, their Canadian heritage may not. It's time for Canadians, Americans, and the world to understand what makes successful Canadians the people they've become, and what their success means to all of us. Canada Files is a weekly, half-hour interview program hosted by veteran Toronto broadcaster Jim Deeks.
Canada Files is a celebration of extraordinary Canadians – featuring interviews with the country's most prominent and successful individuals. From the arts and culture, to politics and sports, business and the environment, these are Canadians that have made their mark on the world. Each half-hour interview is a discovery of a life well-lived: their passions, their journey, and how they have shaped and influenced the lives we all lead. Many guests are well known to American audiences but their heritage may not be. Canada Files aims to change that and give recognition to those who have contributed not only to their country, but to the world.
The first season, hosted by veteran Toronto broadcaster Jim Deeks, premiered in 2020. Season 2 of Canada Files premiered in 2021, followed by Season 3 in 2022. Season 4 premieres March 19, 2023 with new host Valerie Pringle.
Canada Files airs on WNED PBS on Sunday evenings at 6pm.
Find out why Canadians are America's best friends!
Canada Files Season 4 | Preview
Canada Files is a weekly, half-hour interview program consisting of one-on-one interviews with Canada's most prominent and successful people. The interview guests will be Canadian, but many may also be US residents, and well-known to American audiences.
Episode 1 |Louise Penny- Best-selling author Louise Penny writes the beloved Armand Gamache mystery series set in rural Quebec (18 best sellers and counting) which has just been made into a TV series on Prime. She also co-wrote State of Terror with Hillary Clinton, and is now working on a follow-up. Premieres Sunday, March 19 at 6pm.
Episode 2 | Moshe Safdie - Acclaimed international architect Moshe Safdie has built some of the most spectacular buildings in the world from the Holocaust Museum Yad Vashem in Israel to the Marina Bay Sands resort in Singapore. Premieres Sunday, March 26 at 6pm.
Episode 3 |Margaret Macmillan - Best-selling historian and Oxford professor Margaret Macmillan has won many prestigious awards for her books on key chapters in history, from Paris, 1919 to Nixon and Mao to her latest War: How Conflict Shaped Us. Premieres Sunday, April 2 at 6pm.
Episode 4 |Howard Shore - Oscar-winning composer Howard Shore has scored more than 80 films, as varied as Big and Mrs. Doubtfire to Silence of the Lambs and Lord of the Rings – a remarkable journey from his early days as music director of Saturday Night Live. Premieres Sunday, April 9 at 6pm.
Episode 5 |Roberta Bondar- Roberta Bondar was the first Canadian female astronaut in space (1992) and the first ever neuroscientist. She now advocates for the environment and is a renowned nature photographer. Premieres Sunday, April 16 at 6pm.
Episode 6 | Eugene Levy- Iconic comedian and actor Eugene Levy has appeared in more than 80 films, most notably American Pie and Waiting for Guffman. He has also starred in the SCTV series and in the Emmy award winning blockbuster Schitt's Creek with his son Daniel. Premieres Sunday, April 23 at 6pm.
Episode 7 |Michaëlle Jean -The Right Honorable Michaëlle Jean was a child immigrant from Haiti but rose through poverty and hardship to excel as a journalist and eventually become the first Black Governor General of Canada. Premieres Sunday, April 30 at 6pm.
Episode 8 | Clara Hughes - Clara Hughes is the only Olympic athlete to win multiple medals in both the Summer and Winter Games – in cycling and speed skating respectively. She has since campaigned for mental health issues across Canada. Premieres Sunday, May 7 at 6pm.
Episode 9 | Mark Carney- Mark Carney is a renowned economist and the former Governor of the Bank of Canada and Bank of England. He is now a key player in the world's battle against climate change, as the UN Special Envoy on Climate Action and Finance. Premieres Sunday, May 14 at 6pm.
Episode 10 | Suzanne Simard – Renowned forest ecologist Suzanne Simard has redefined our relationship with trees, having identified a vast underground fungal network that shares nutrients among tree species. James Cameron was inspired by her research for Avatar and forestry managers everywhere are taking note, and rethinking their strategies for sustainable practices. Premieres Sunday, May 21 at 6pm.
Episode 11 | Louise Arbour - Louise Arbour has made justice her life's calling. As the UN's Chief Prosecutor for the International Criminal Tribunals for the former Yugoslavia and Rwanda, she successfully secured the indictment of Serbian President Slobodan Milosevic for war crimes. And went on to become a Justice in the highest court of the land, the Supreme Court of Canada. Premieres Sunday, May 28 at 6pm.
Episode 12 | Cindy Blackstock – Cindy Blackstock is a member of the Gitxsan First Nation and a tireless advocate for Indigenous children in Canada. As Executive Director of the First Nations Child and Family Caring Society she has helped secure landmark legislation in Canada to compensate Indigenous children for their unfair treatment by the federal government. She has been described as "Canada's relentless moral voice for First Nations equality."Premieres Sunday, June 4 at 6pm.
Episode 13 | Randy Bachman - A legendary musician and co-founder of The Guess Who and Bachman-Turner Overdrive, Randy Bachman is synonymous with Canadian Rock and Roll. He has not only written and performed dozens of iconic songs, but he is an encyclopedia of music knowledge: his radio show "Vinyl Tap" has been a hit for music lovers with its dissection of popular songs and their origin. Randy is now passing the torch and touring with his son Tal. Premieres Sunday, June 11 at 6pm.
---
Canada Files
Sundays at 6pm
---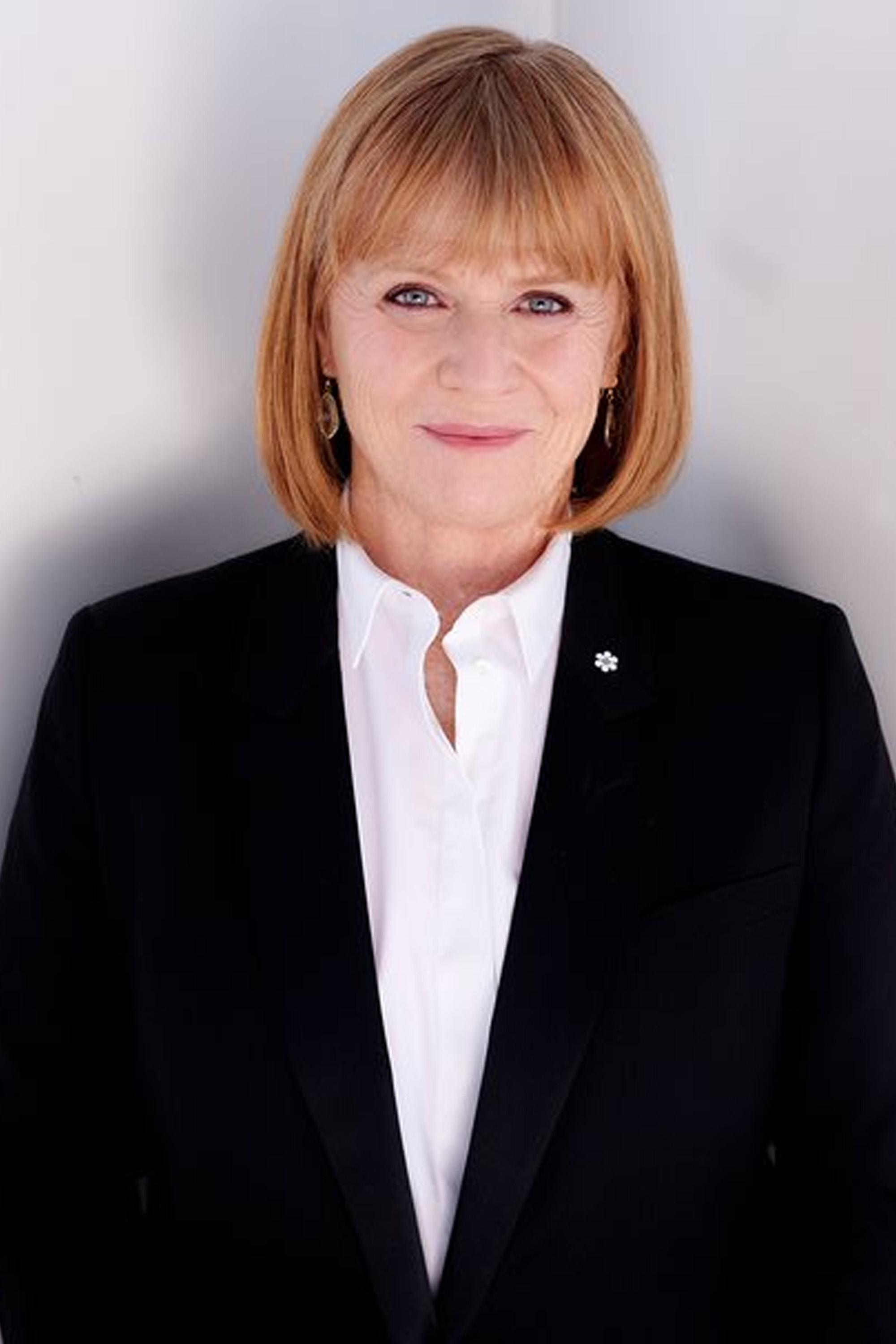 As CANADA FILES enters its fourth season, the popular series that features prominent and successful Canadians adds a new host -- one of Canada's most respected television broadcasters of the last 50 years, and a former host of CTV's Canada AM and CBC's Midday, Valerie Pringle. Pringle succeeds the founder and Executive Producer of CANADA FILES, Jim Deeks, as host of the series. Deeks will remain with CANADA FILES, as Executive Producer and head of Primary Counsel Productions.
Episode 1 |Ashleigh Banfield- Canadian-American journalist and host of Banfield.
Episode 2 | Cameron Bailey - CEO of the Toronto International Film Festival.
Episode 3 |Ted Barris - Broadcaster, historian, author of 20 books including The Great Escape – A Canadian Story.
Episode 4 |Stacey Allaster - Chief Executive, Professional Tennis for the U.S. Tennis Association.
Episode 5 |Michael Ignatieff- International scholar, broadcaster, author of 20 books, and former national Canadian politician.
Episode 6 | Zita Cobb- Former high-tech executive who returned home to Newfoundland and built the famous Fogo Island Inn.
Episode 7 |Daniel Lanois - Musician, songwriter, and renowned recording producer for such artists as Neil Young, Bob Dylan, Peter Gabriel and U2.
Episode 8 | Brian Greenspan - Brian Greenspan, renowned Canadian criminal lawyer.
Episode 9 | Silken Laumann - Former Olympic rowing champion, now a life coach, public speaker, mental health and children's advocate.
Episode 10 | Bob Rae – Canadian Ambassador to the United Nations, former national political leader.
Episode 11 | Joanna Griffiths - Woman entrepreneur, founder of KNIX women's clothing, and author of a book on postpartum motherhood..
Episode 12 | Barry Avrich - Marketing executive, author, award-winning documentary filmmaker.
Episode 13 | Brian Mulroney - 18th Prime Minister of Canada, from 1984-1993, architect of NAFTA trade agreement.
Episode 1 | David Frum- U.S. Political Commentator and staff writer for The Atlantic. He is also the author of several books, including TRUMPOCALYPSE: Restoring American Democracy.
Episode 2 | Larry O'Reilly - CEO of ARHT Media, a pioneer company in holographic technology. This episode will be the first long-form broadcast interview done by hologram!
Episode 3 | Wade Davis - An anthropologist, global social commentator, author, photographer, and ethnographer, Davis has had the opportunity to explore the globe, focusing on the natural world in his research. He is also the author of a piece in Rolling Stone magazine that went totally viral last summer, called The Unraveling of America.
Episode 4 |Edward Burtynsky - a world-renowned photographic artist, his works have been featured in the MOMA, Tate Modern, and the Reina Sofia Museum to name a few.
Episode 5 | Dr. Joe MacInnis - an undersea scientist and leadership expert, MacInnis is known for his work on the first polar undersea station and leading the crew that conducted the first scientific dives at the North Pole. While also having worked with NASA, the US Navy, and the Canadian government, MacInnis is a presentation speaker and one of the first to dive to the Titanic.
Episode 6 | Patrick Moore - co-founder of Greenpeace and former President of Greenpeace Canada and Director of Greenpeace International, and now a climate change skeptic, Moore has spoken at conferences for governments and businesses about topics such as the environment, energy, and sustainability.
Episode 7 | Arlene Dickinson - most known for her role as Dragon/Venture Capitalist on the television series "Dragon's Den", Dickinson is an entrepreneur, author, speaker, and board member for numerous groups that seek to serve the community.
Episode 8 | Mike Weir - Canadian professional golfer and former Masters Champion, Weir is known for his creation of the Mike Weir Foundation, which seeks to help families in need.
Episode 9 | Nancy Southern - Chair & CEO of ATCO, Southern is a business leader and philanthropist, serving on multiple business organizational boards. Southern is also an advocate for women in business and the rights of Indigenous peoples.
Episode 10 | Jean Charest – the former leader of the federal Conservative Party of Canada, and former Liberal Premier of the province of Quebec, from 2003-2012. His election in 2003 helped to diminish the popularity of the separatist movement in the province.
Episode 11 | Graydon Carter - Canadian-born journalist and writer, former editor of Vanity Fair magazine (1992-2017), and founder and co-editor of AIR MAIL, a digital weekly magazine.
Episode 12 | Kristen Hillman - Canadian Ambassador to the U.S., and former lead negotiator for Canada in the Trans Pacific Partnership agreement.
Episode 13 | Gordon Lightfoot - Canadian icon and music legend.
Episode 1 | Margaret Atwood - Booker Prize-winning author Margaret Atwood
Episode 2 | Dr. David Suzuki - Dr. David Suzuki, environmentalist and Host of The Nature of Things
Episode 3 | Jimmy Pattison - Self-made Vancouver billionaire Jimmy Pattison
Episode 4 | Peter Mansbridge - Former CBC National News anchor and documentarian Peter Mansbridge
Episode 5 | Cassie Campbell - Former two-time Canadian Olympic Womens Hockey team Captain, and gold medal winner, Cassie Campbell
Episode 6 | Stephen Lewis - Former Canadian Ambassador to the United Nations
Episode 7 | Robbie Robertson - Legendary musician and former leader of The Band, Robbie Robertson
Episode 8 |Rick Mercer - Revered Canadian satirist and former television series host, Rick Mercer
Episode 9 | Calin Rovinescu - President and CEO of Air Canada, Calin Rovinescu
Episode 10 | Beverley McLachlin - Former Chief Justice of the Supreme Court of Canada, Beverly McLachlin
Episode 11 | Susanne Craig - Pulitzer Prize-winning journalist with the New York Times, Susanne Craig
Episode 12 | Chris Hadfield – Former test pilot, astronaut, and Commander of the International Space Station, Chris Hadfield
Episode 13 | Best of… A compilation of clips from the first season of Canada Files.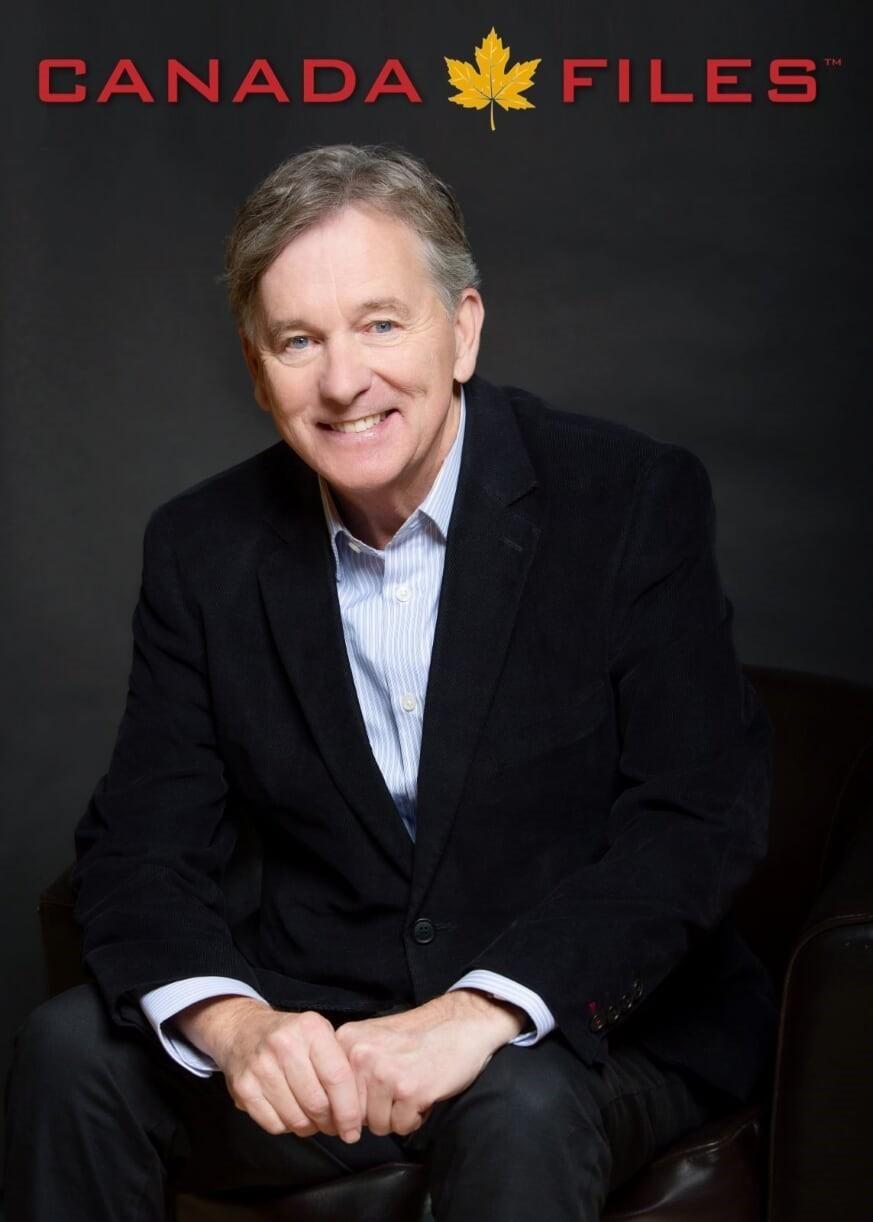 A former television journalist and news anchor at CTV Toronto, Jim Deeks most recently co-hosted a program on RogersTV Toronto called Toronto Files. He's also well-known to WNED viewers as one of its regular, on-air Pledge Drive hosts.
One of the underlying purposes of Canada Files is to give American audiences the opportunity to become aware of and appreciate Canadian heritage through the many guests they already know. As well, Canada Files will provide a better understanding of the role so many Canadians play on the North American stage.
"The last couple of years have seen a bit of strain in the unique and harmonious 200-year relationship we've had across our 5,500-mile border," said Jim Deeks. "We thought this would be an interesting and entertaining way to reinforce our presence and goodwill with America, as well as reminding Canadian audiences of the importance of so many of our prominent people."
Canada Files is produced by Primary Counsel Productions
Production of the series has been underwritten by private Canadian donors and the Central Canadian Public Television Association (CCPTA), a registered Canadian charitable organization. CCPTA's mission is to advance education through the production, distribution, and promotion of non-commercial television programs, films and other communications that are educational in nature.