My paternal grandmother, Grace Etiopia, was born in 1896 in Valguarnera, Sicily. She immigrated to the United States from Palermo, Italy aboard the S.S. Francesca in 1907. She and her brother, Giuseppi, were travelling to Buffalo to live with their father. Grace was 11 years old. Her mother was deceased.

At 16 years old Grace married Philip Russo. They settled in an Italian neighborhood in Buffalo and had six children, five girls and one boy. Their west side property had two homes on one lot which enabled three of her children's families and Grace to live together. They gathered together for family dinners on Sundays--usually in Grace's small apartment. They kept an eye on each other's children. And they all gathered in their one basement to help with the seasonal tomato canning—even the grandchildren. Eventually, some of Grace's children moved from the "family" residence to live on their own, but they never lost the bond of those early days together.

Unfortunately, Phillip and Graces bond did not last and Grace was left alone to raise their children. He visited occasionally, usually of holidays, to bring the children gifts. Grace supported her family by working as a cleaner for Linde Air Products. She eventually succumbed to Parkinson's disease at the age of 91.

Barb
Buffalo, NY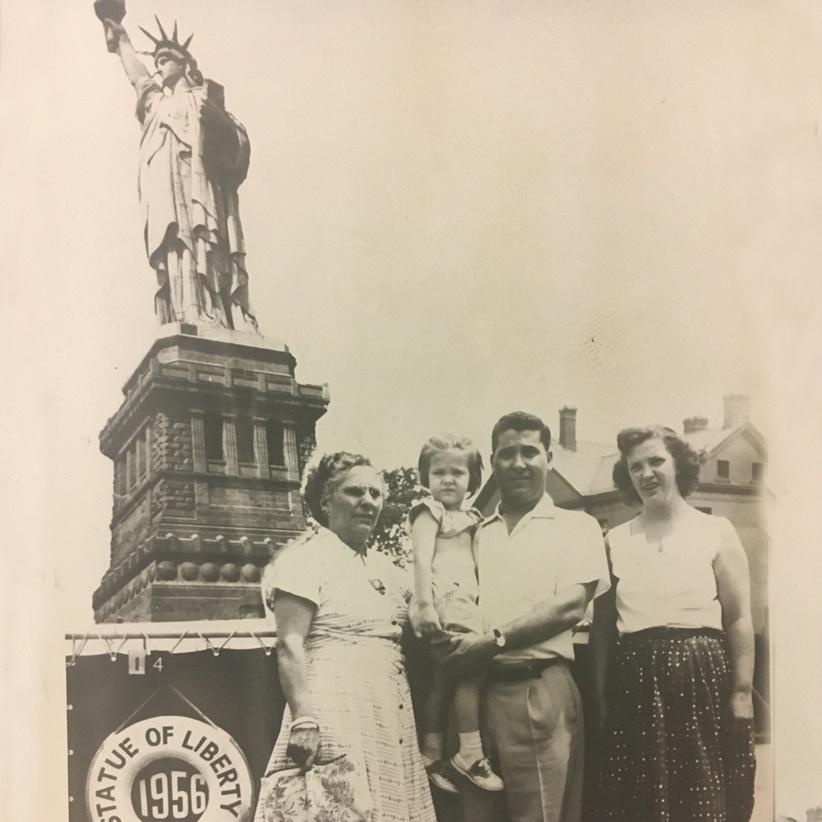 Making Buffalo Home is a two-year, in-depth Buffalo Toronto Public Media engagement initiative to inform and raise awareness of immigration for our entire community. The project aims to help the region develop a better understanding of the shared opportunities and challenges we face together as long-time residents and new immigrants and refugees.

Making Buffalo Home is funded by Rich Products Corporation and Rich Family Foundation.


---