I'm adopted. I celebrate two sets of parents and their ancestors.

My adoptive father's parents were English and Polish whose families arrived here 200 years ago. Pennsylvania's mining community was the home of my Italian adoptive mother's family since the mid-1800s. Her father left Italy at the age of 14, supposedly the illegitimate son of Italian royalty.

My natural father's family came to Buffalo in the late 1800s from Germany. His mother's family arrived here from Germany and Poland around the same time.

My mother's mother had German, Swiss, and French roots. Her ancestors settled in Niagara Falls, Lockport, and Rochester in the early 1800s.

My mother's father had German, English, and Scots-Irish ancestors who lived in the Northern colonies. My 6th great grandparents, a young married couple, left Northern Ireland in 1772 to settle in Pennsylvania. Their descendants spread out to Ohio, Iowa, and Washington State. Family rumor has it that our Tuttle line came from England on the 2nd trip of The Mayflower in the mid-1600s. However, the furthest link I've found was my great-great-grandmother who was born in Ohio in 1827.

In 1845, my German maternal great-great grandparents lived in the Settlement of Tonawanda. They left in a covered wagon in 1855 with their 10 year old son and bought a farm in Iowa where they had many more children. When their son turned 17, he fought for the North in the Civil War. Sometime later, he met his wife who was Irish and English. Their son, my grandfather, came back to Buffalo where he met my German, Swiss, and French grandmother.

It's fascinating to me to have this melting-pot of ethnicities, and comforting that I was raised in the Town of Tonawanda where part of my blood line once lived.

The coincidences don't stop there! In 1938, my adoptive parents, Edward and Doloris Wheeler, had their picture taken in a photo booth in Niagara Falls, New York six months before they were married. In 1946, my parents, Genevieve and Leonard Sippel, sat in that same photo booth the day they were married. As far as I know, I am the only adopted person in the world to own photos of both sets of parents taken at the same photo booth!

Doris
Town of Tonawanda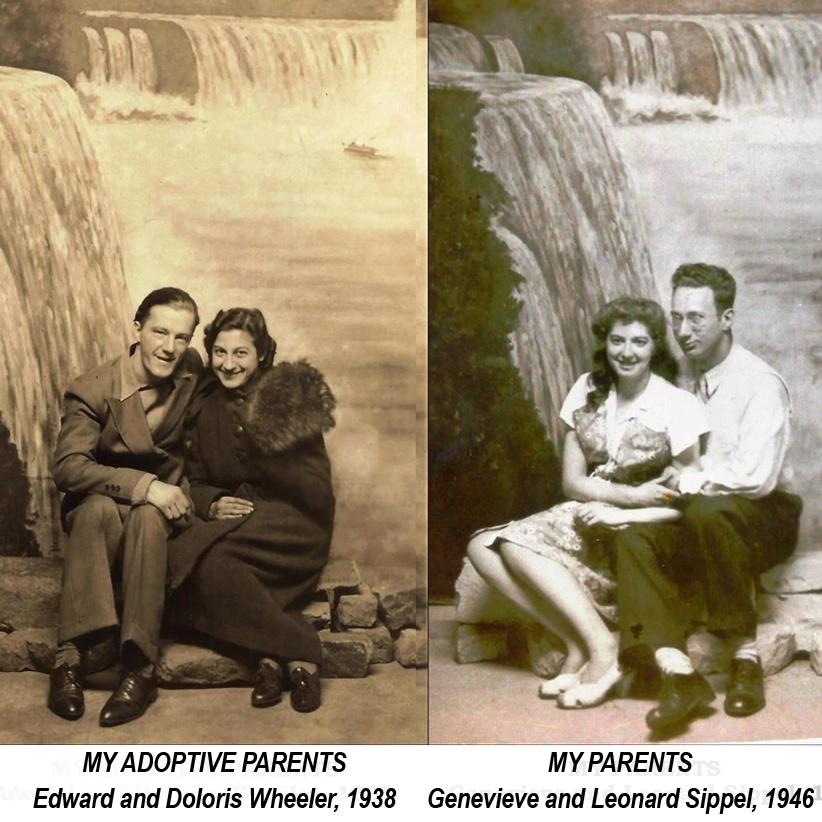 Making Buffalo Home is a two-year, in-depth Buffalo Toronto Public Media engagement initiative to inform and raise awareness of immigration for our entire community. The project aims to help the region develop a better understanding of the shared opportunities and challenges we face together as long-time residents and new immigrants and refugees.

Making Buffalo Home is funded by Rich Products Corporation and Rich Family Foundation.


---