I moved to WNY 90 years after my grandfather, John Bargiel, immigrated from Zbydnowice, Poland to Buffalo in 1908. He worked for Lackawanna Iron and Steel Company and lived in labor housing in Smokes Creek Village. A few years later my grandmother, Anna Zarzycha, immigrated to Buffalo from Poland. She lived at the Genesee Hotel where she worked as a "kitchen girl."

John and Anna were married in July of 1913 by Rev. Stanislaus M. Cichowski, assistant priest at St. Barbara's in Lackawanna. By 1914 they had moved to Flint Michigan and eventually settled in Detroit in 1918. From the time my grandparents left Buffalo, no one else in my extended family lived in this area--until I moved here in 1998 to teach at SUNY Fredonia. In fact, I didn't even know my grandparents started their life together here, until after I moved when a cousin who was researching our family history told me.

What I do know is that from the moment I got here I felt an inexplicably strong connection to Buffalo and WNY. I have lived a lot of places in my life and have enjoyed them all, but none captured my heart the way Buffalo has. I sometimes think that is because I have completed some kind of family circle by returning to the place where my grandmother and grandfather started their new lives in America.

This family immigration history is also part of what motivates me to teach English to our community's newcomers as a tutor for Literacy WNY-Niagara. John and Anna came here not knowing the language or customs, but became citizens and had successful lives. I'd like to think that there were people who made my grandparents' transition just a little easier. Now it's my turn to return the favor.

Linda
Orchard Park, NY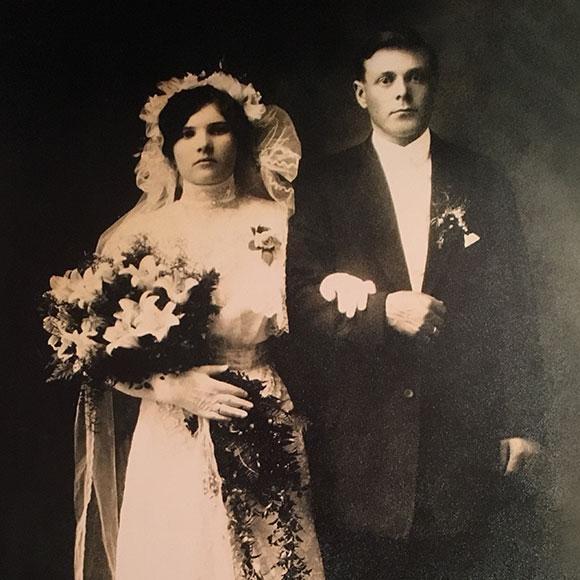 Making Buffalo Home is a two-year, in-depth Buffalo Toronto Public Media engagement initiative to inform and raise awareness of immigration for our entire community. The project aims to help the region develop a better understanding of the shared opportunities and challenges we face together as long-time residents and new immigrants and refugees.

Making Buffalo Home is funded by Rich Products Corporation and Rich Family Foundation.


---