31st Annual Artie Awards
Mon, June 6, 2022
8 pm
Shea's 710 theatre
710 Main Street
Buffalo NY 14202
OUTSTANDING PRODUCTION OF A PLAY
To Kill a Mockingbird, Kavinoky Theatre
OUTSTANDING PRODUCTION OF A MUSICAL
Passing Strange, Ujima Theatre Company
OUTSTANDING ENSEMBLE OF A PLAY
El Coqui Espectacular, Raíces Theatre Company
OUTSTANDING ENSEMBLE OF A MUSICAL
Fun Home, MusicalFare Theatre
OUTSTANDING DIRECTION OF A MUSICAL
Susan Drozd, Fun Home, MusicalFare Theatre
OUTSTANDING DIRECTION OF A PLAY
Victoria Perez, Kiss of the Spider Woman, New Phoenix Theatre
OUTSTANDING CHOREOGRAPHY
Naila Ansari, Passing Strange, Ujima Theatre Company
OUTSTANDING LEADING ACTOR IN A MUSICAL
Ben Michael Moran, Nine, Second Generation Theatre
OUTSTANDING LEADING ACTOR IN A PLAY
James Cichocki, Bright Colors and Bold Patterns, Buffalo United Artists
Dan Urtz, Hand to God, Road Less Traveled Productions
OUTSTANDING LEADING ACTRESS IN A MUSICAL
Zoe Scruggs, Cookin' at the Cookery, MusicalFare Theatre
OUTSTANDING LEADING ACTRESS IN A PLAY
Josie DiVincenzo, What I Thought I Knew, Jewish Repertory Theatre
OUTSTANDING SUPPORTING ACTOR IN A MUSICAL
Jacob Albarella, Miss Nelson is Missing, Theatre of Youth
OUTSTANDING SUPPORTING ACTOR IN A PLAY
Ricky Needham, The Boys Upstairs, Buffalo United Artists
OUTSTANDING SUPPORTING ACTRESS IN A MUSICAL
Jenn Stafford, The Toxic Avenger, Second Generation Theatre
OUTSTANDING SUPPORTING ACTRESS IN A PLAY
Shantinna Moore, To Kill a Mockingbird, Kavinoky Theatre
OUTSTANDING PERFORMANCE IN A FEATURED ROLE
Lorenzo Shawn Parnell, Hairspray, Kavinoky Theatre
OUTSTANDING SET DESIGN
Dyan Burlingame, The Authentic Life of Billy the Kid, Road Less Traveled Productions
OUTSTANDING TECHNICAL ACHIEVEMENT
Tom Makar, Sound Design/Score, The Tempest, Shakespeare in Delaware Park
OUTSTANDING COSTUME DESIGN
Lindsay Salamone, The Toxic Avenger, Second Generation Theatre
CAREER ACHIEVEMENT
Neal Radice
The Artie Awards began in 1991 and are held each year to celebrate Western New York's Theatre Community. To be eligible for an Artie, an artist must live and work in the Buffalo area, while a theater must produce work locally, primarily with local artists.
Live stream the 2021-2022 nominations Mon, May 23 at Noon!

The event is an opportunity to recognize Western New York's theater arts, as well as, raise funds for the HIV/AIDS & Immunodeficiency Clinic at ECMC. Over the years, through contributions from theatre audiences and proceeds from red ribbon sales, the Arties have raised over $500,000 for AIDS-related charities.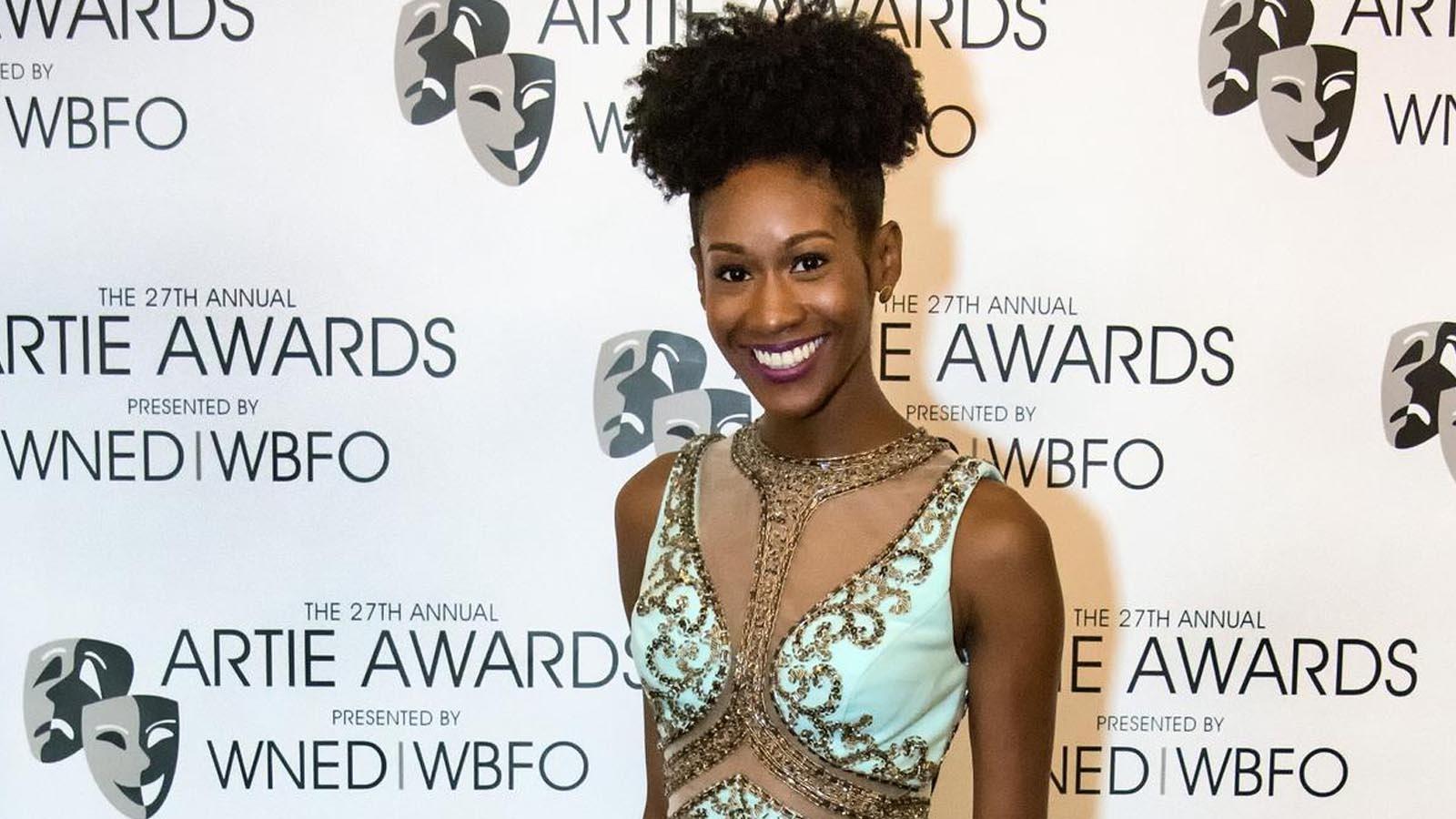 The Artie Awards | June 3, 2019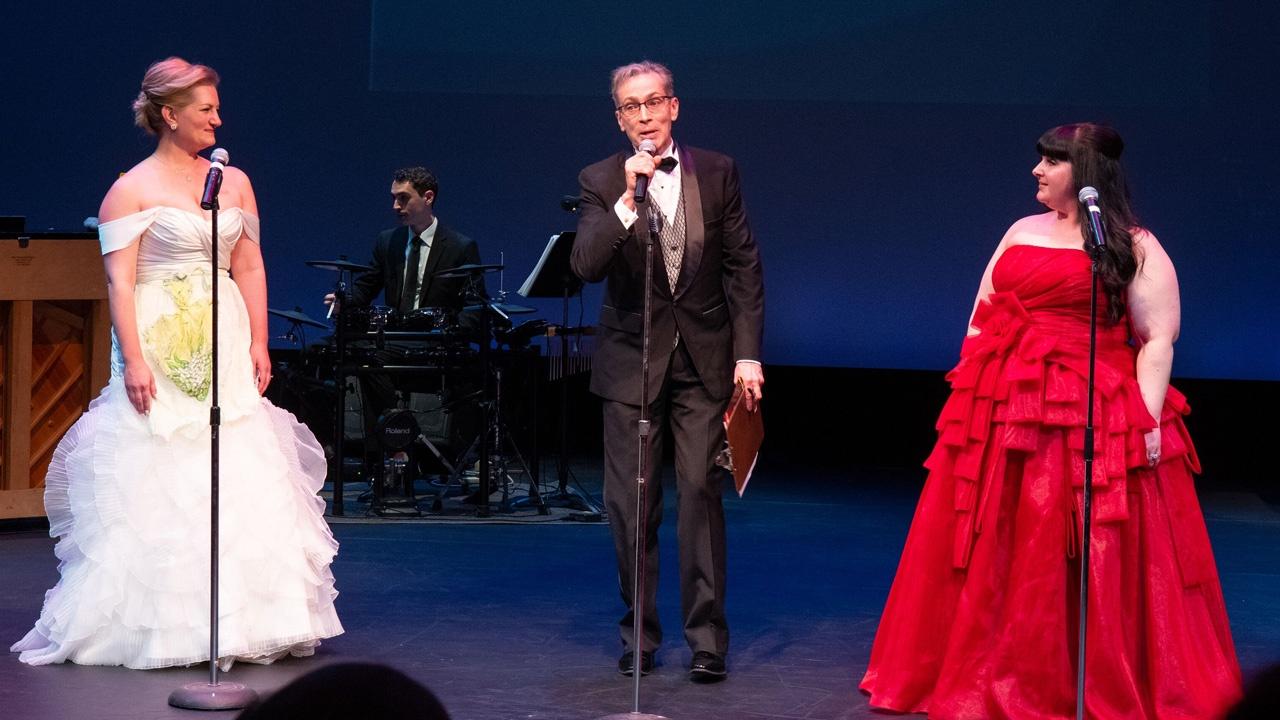 Hosts of the 2019 Artie Awards- Amy Jakiel, Anthony Chase and Charmage Chi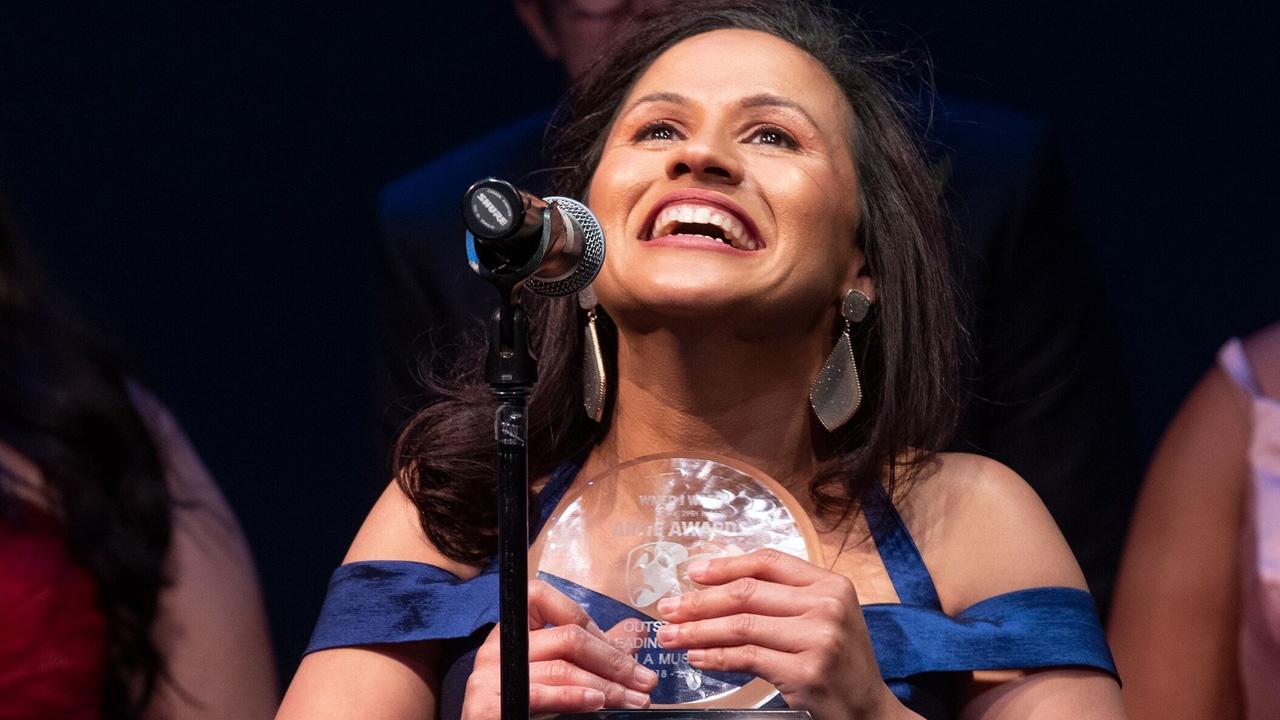 Outstanding Leading Actress in a Play Melinda Capeles, La Lupe: My Life, My Destiny, Raíces Theatre Company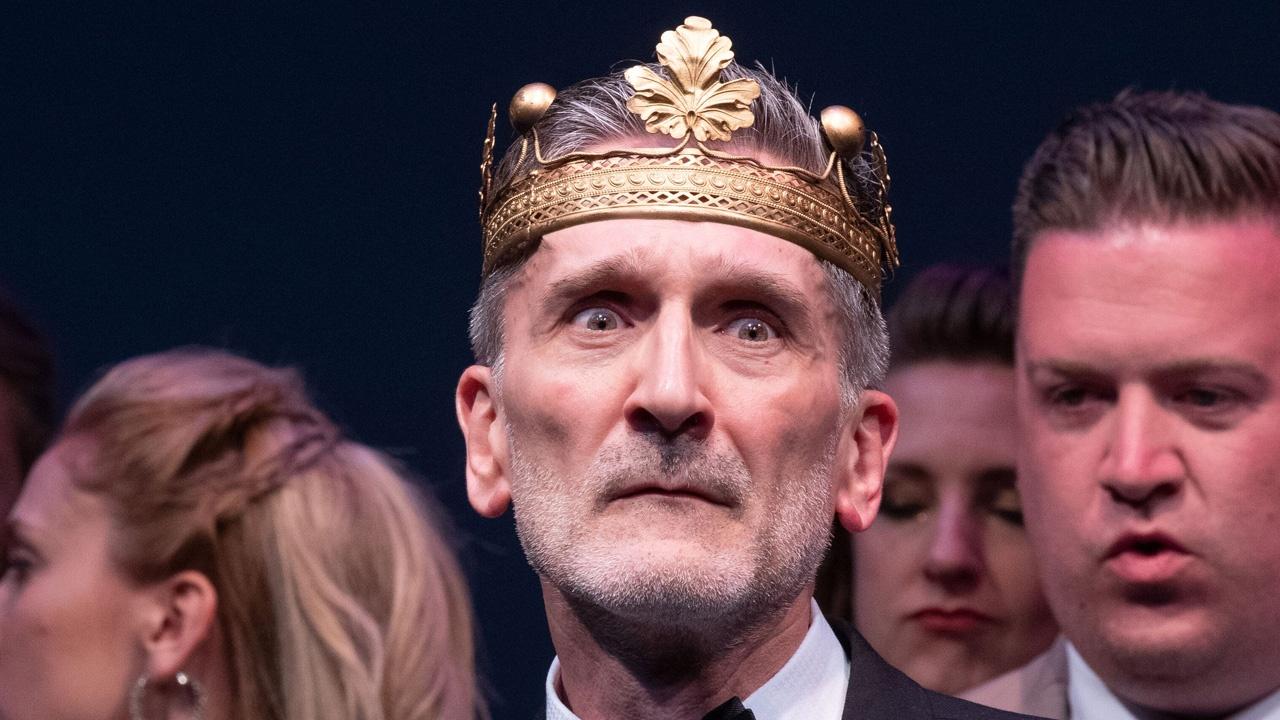 Gregory Gjurich, Spamalot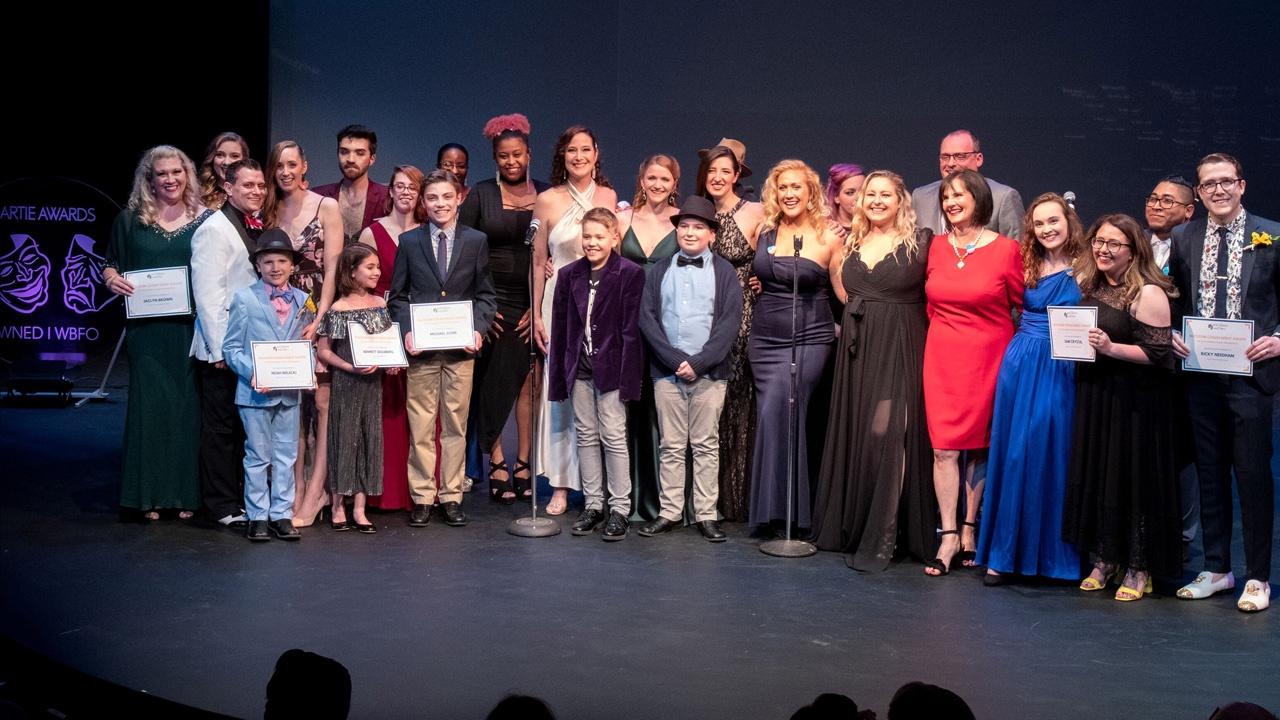 The Blossom Cohan Debut Awards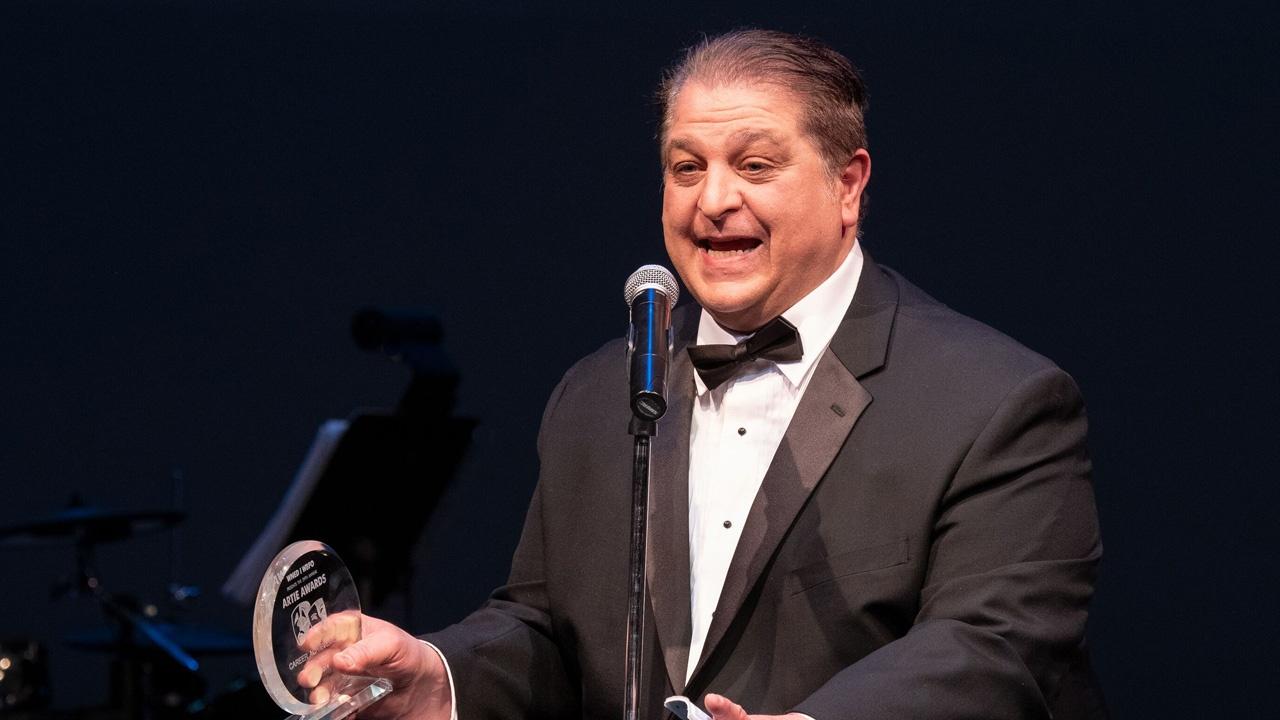 Jay Desiderio, winner of the Career Achievement award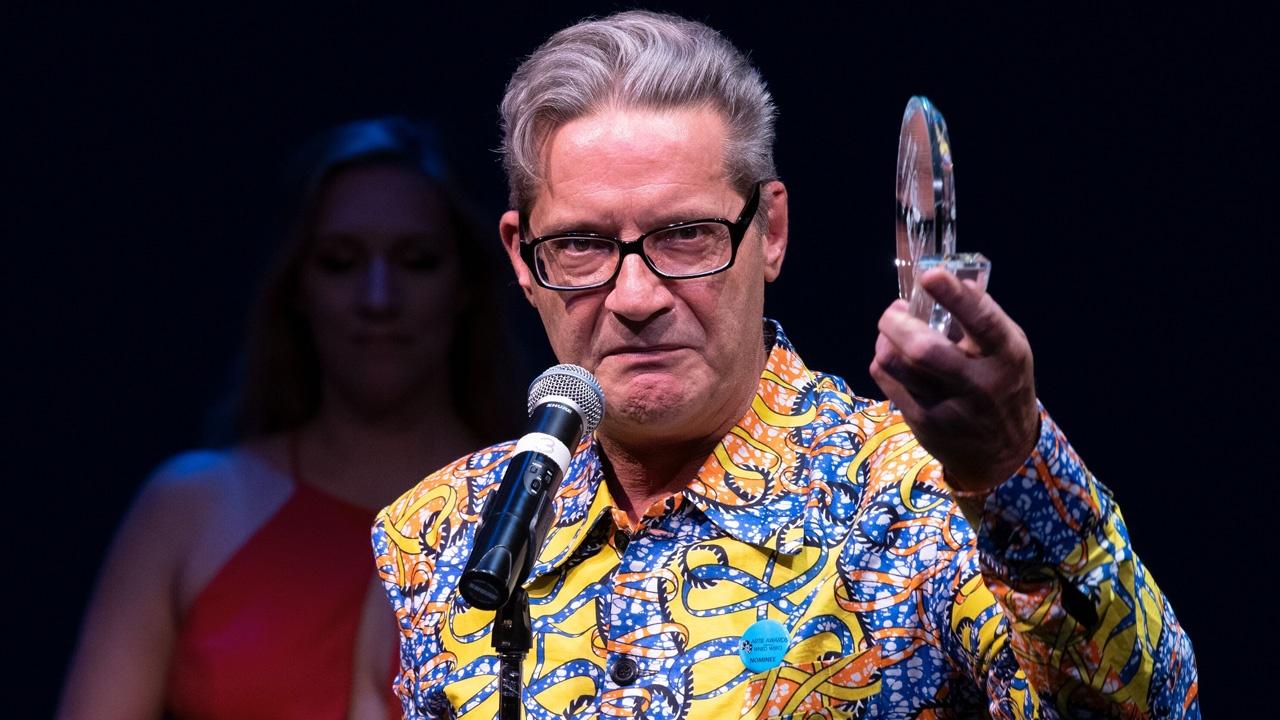 Jimmy Janowski winning Best Leading Actor in a Play for The Absolute Brightness of Leonard Pelkey, Buffalo United Artists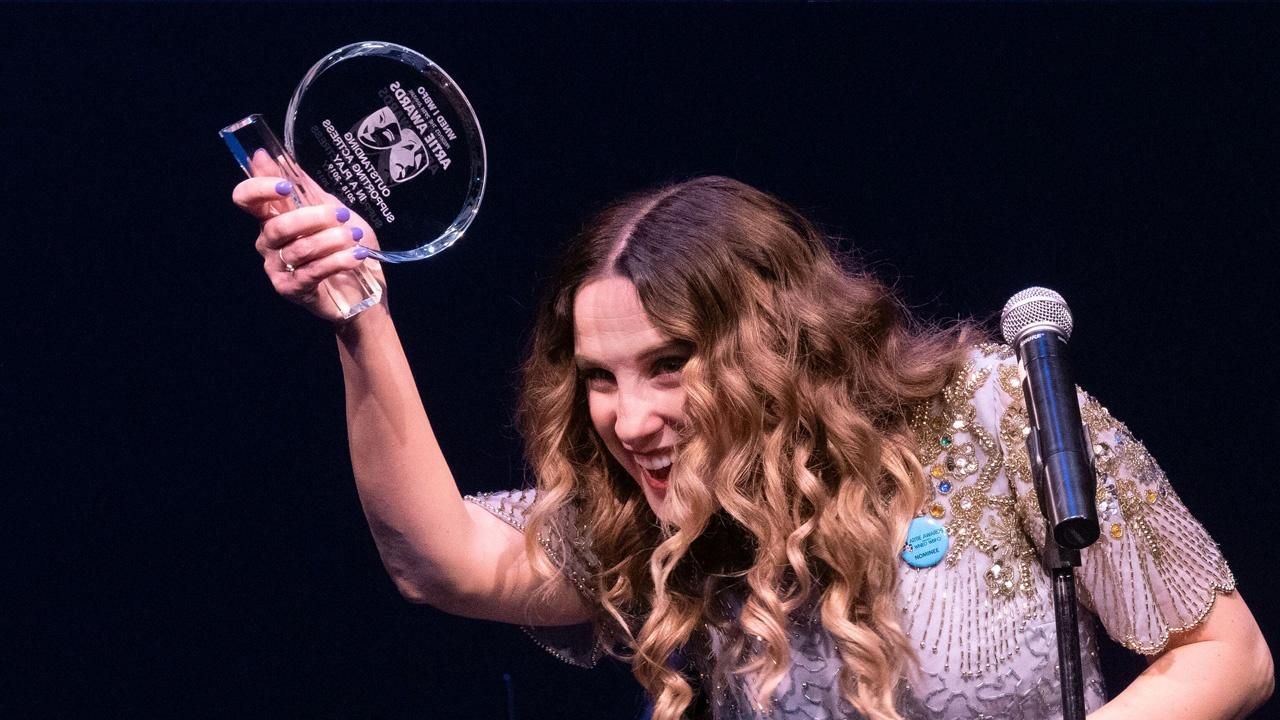 Outstanding Supporting Actress in a Play Cassie Cameron, Golden Boy, Irish Classical Theatre Company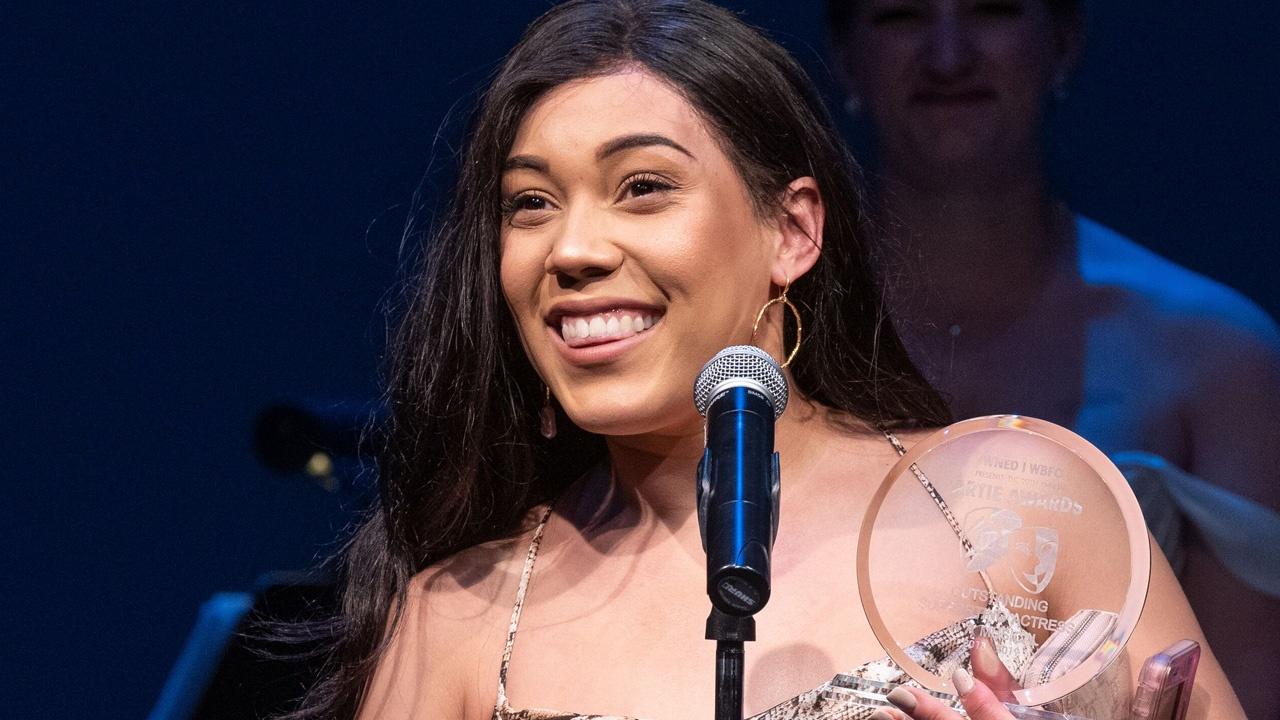 Outstanding Supporting Actress in a Musical Dominique Kempf, Ragtime, MusicalFare Theatre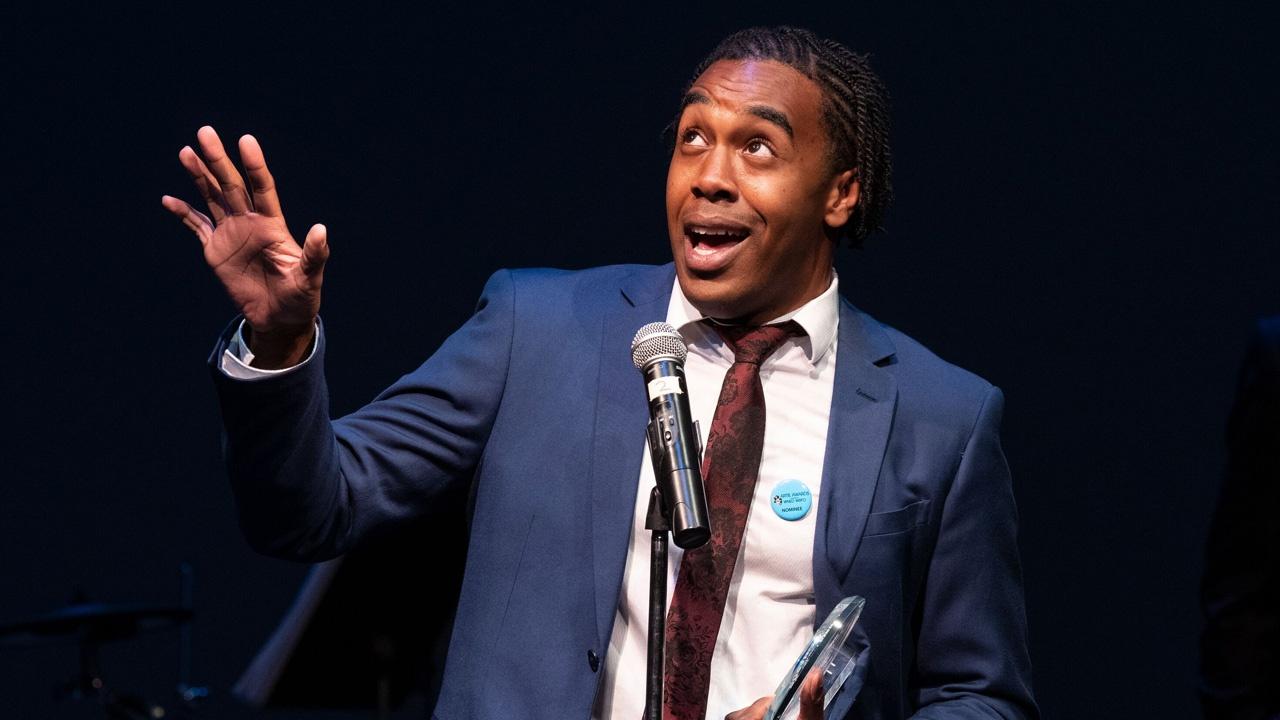 Outstanding Supporting Actor in a Play Augustus Donaldson, Jr., Native Son, Paul Robeson Theatre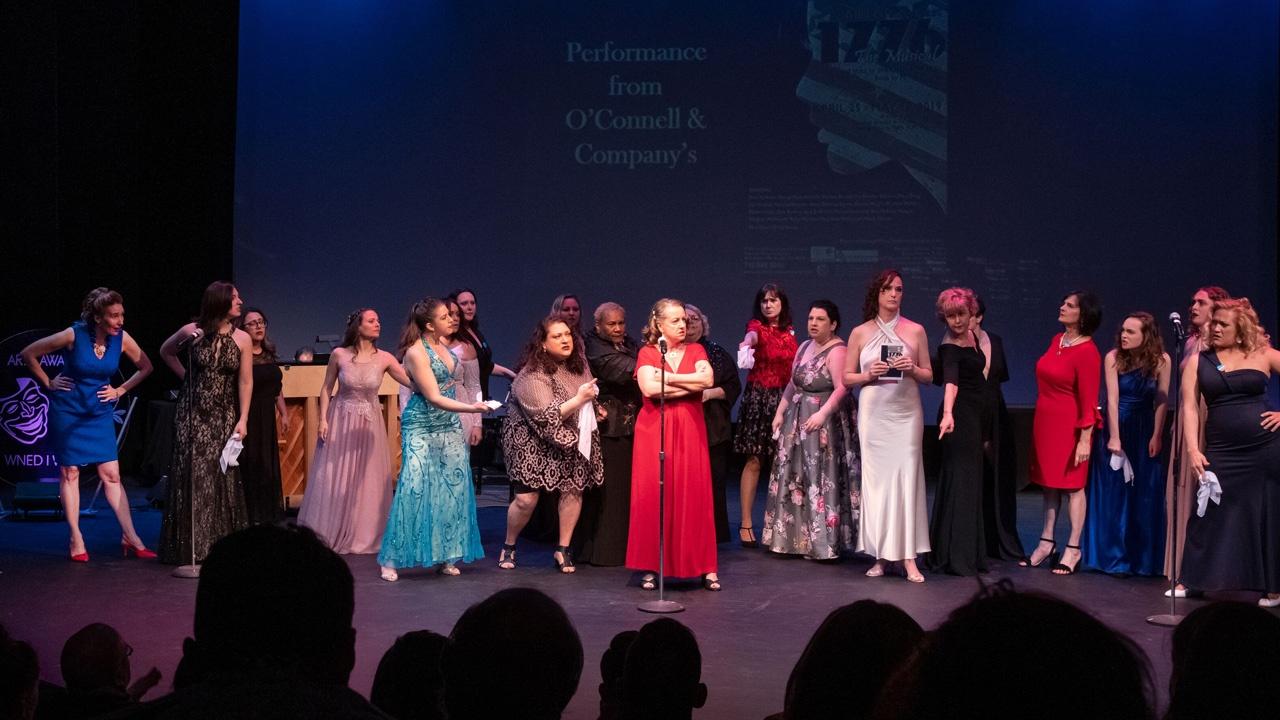 A scene from '1776'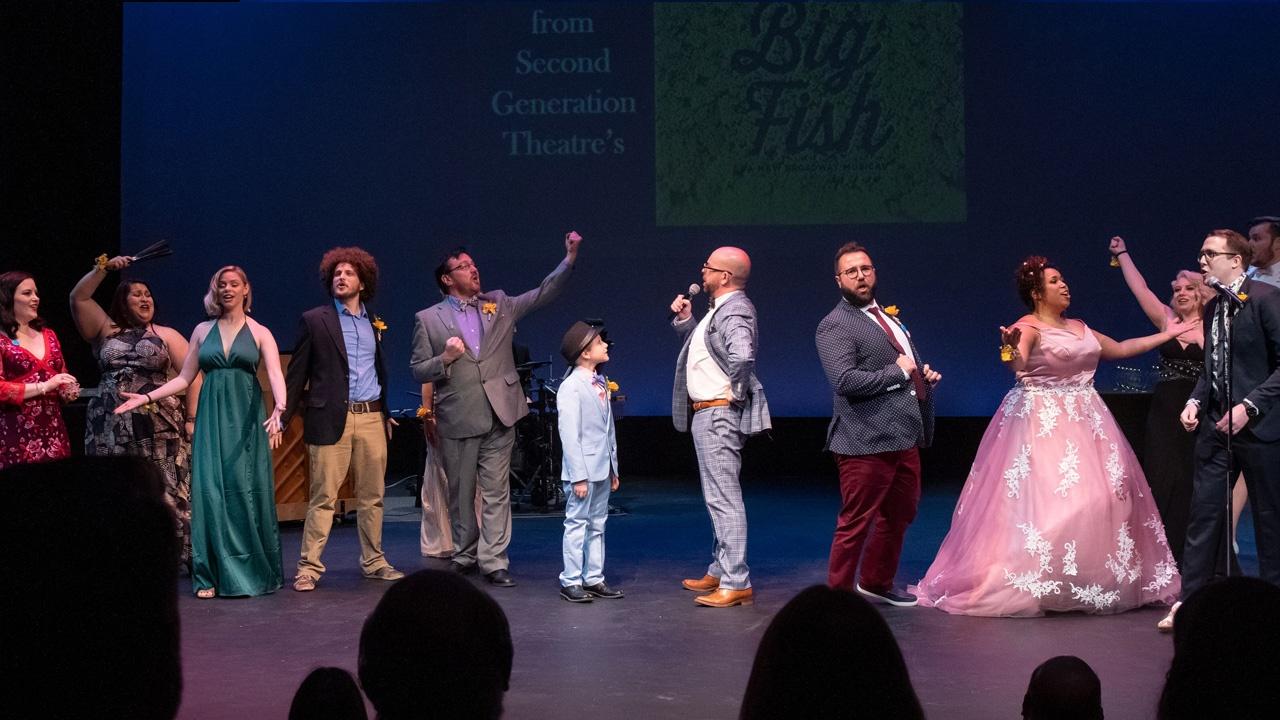 A scene from 'Big Fish'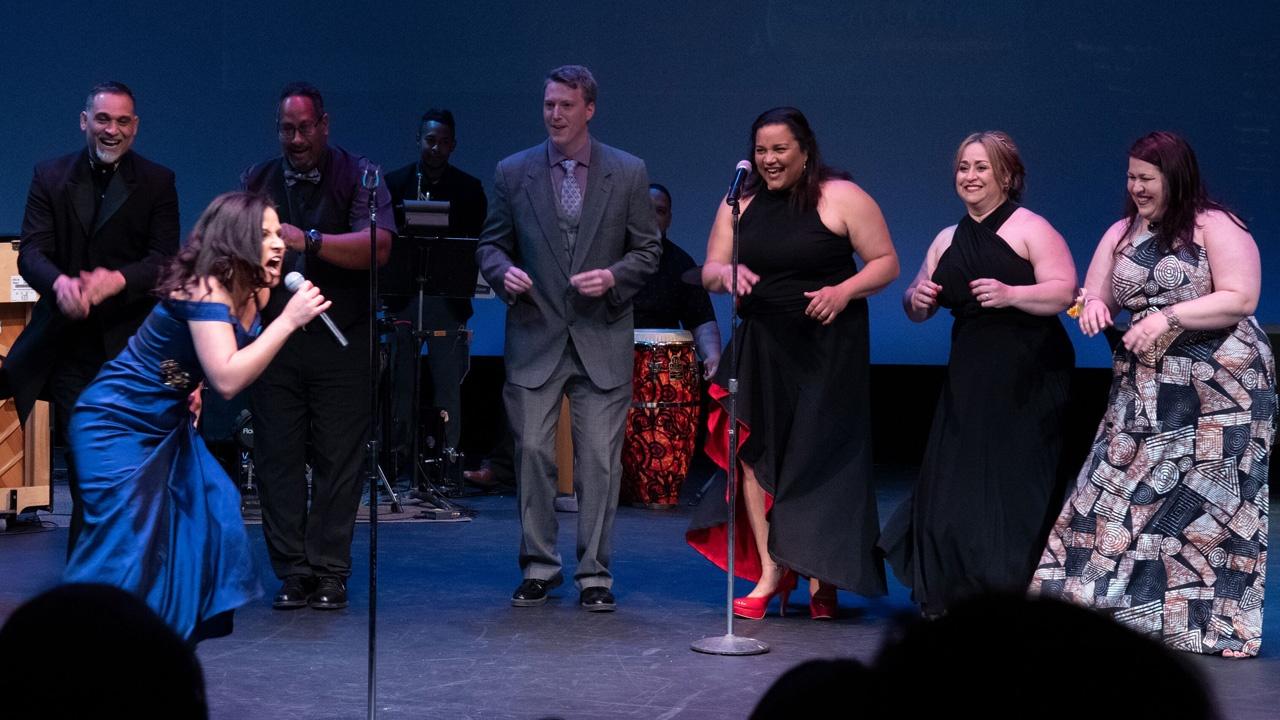 A scene from 'La Lupe'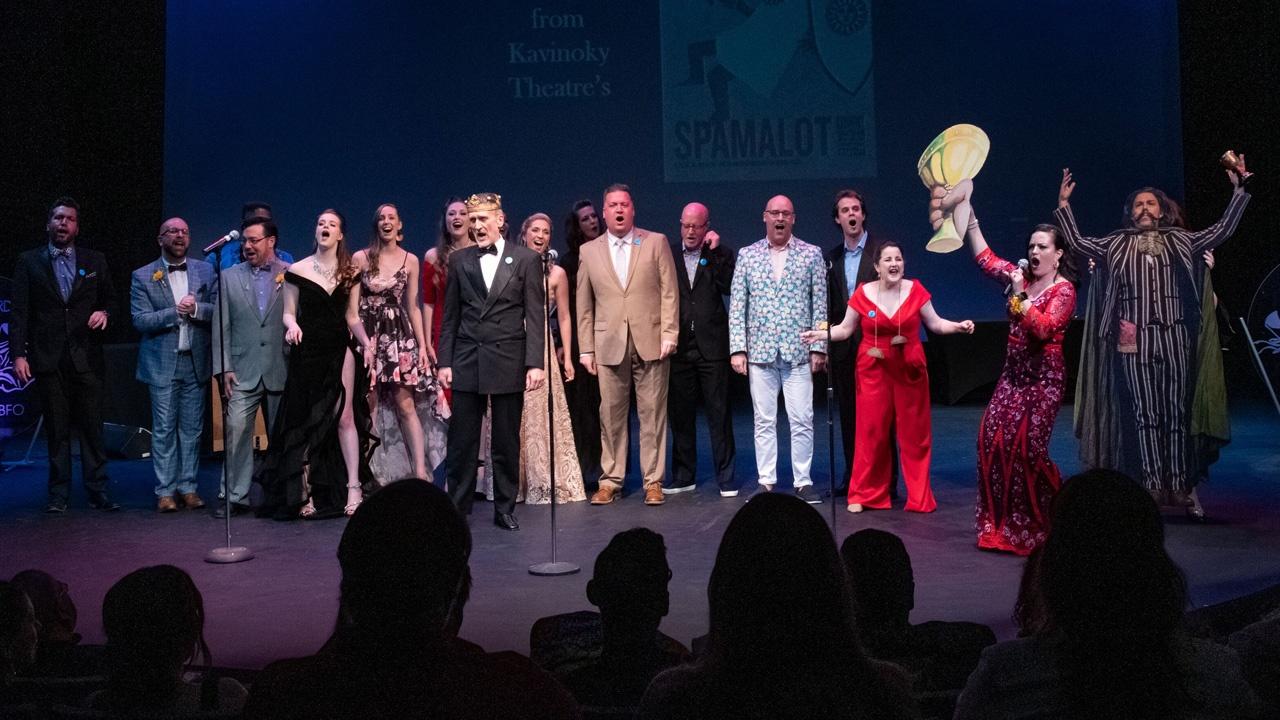 A scene from 'Spamalot'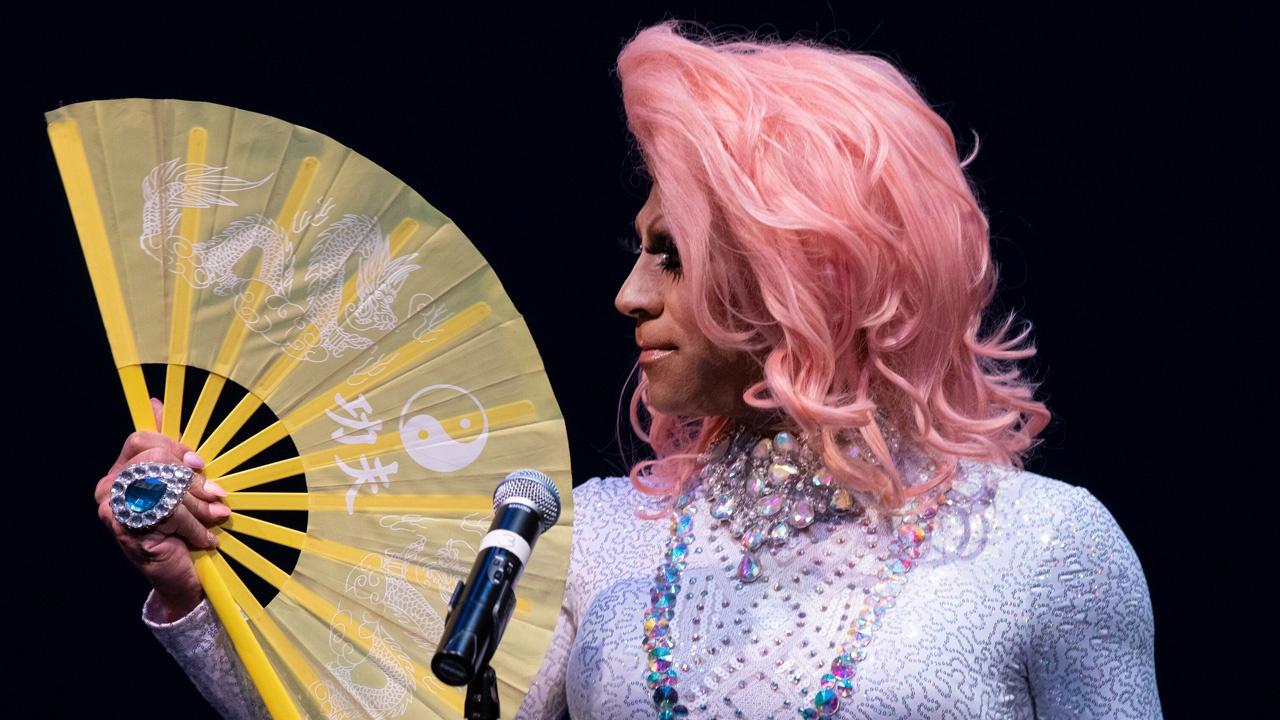 Popular actor and dra\g performer Bebe Bulgari, aka Michael Blasdell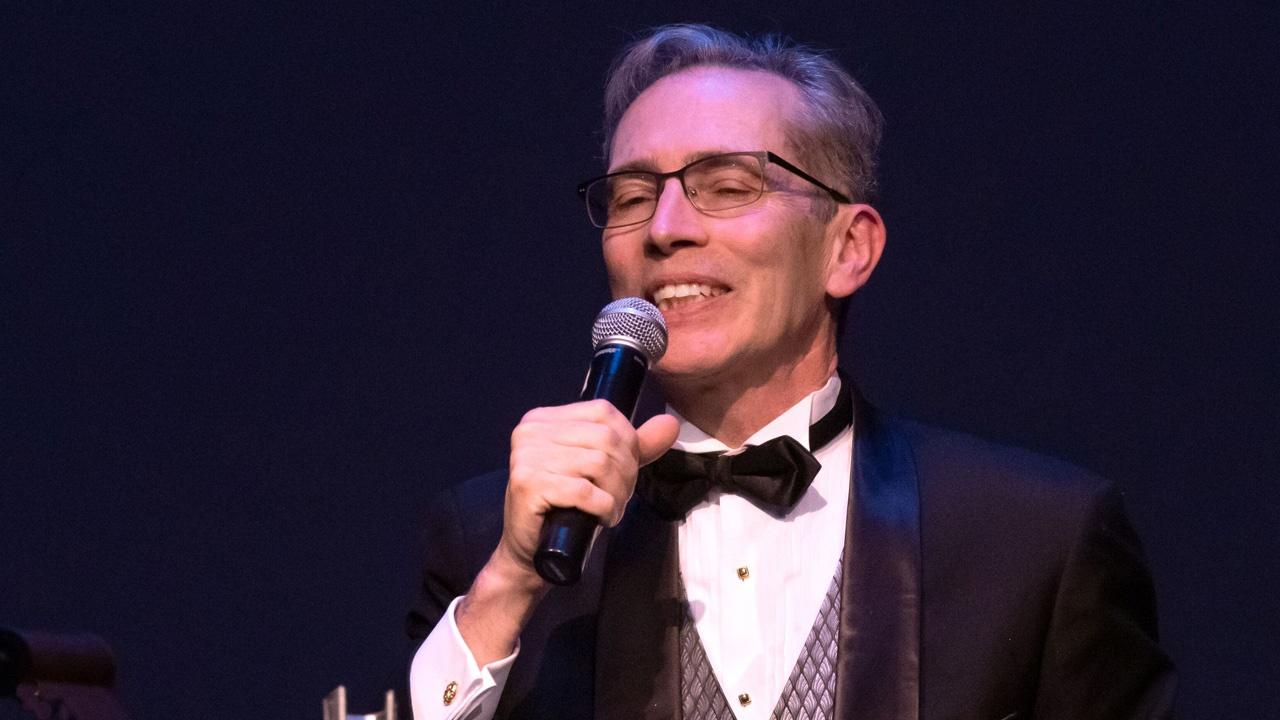 Host Anthony Chase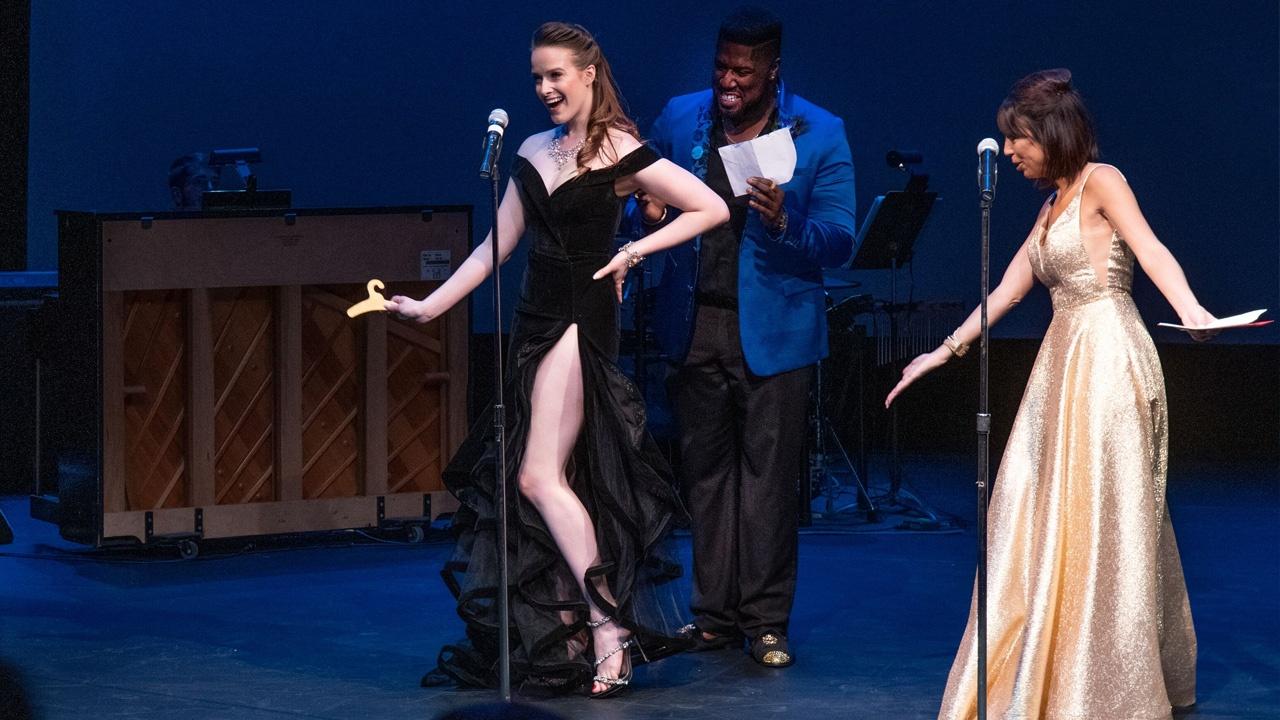 Golden Hanger Award winner Arianne Davidou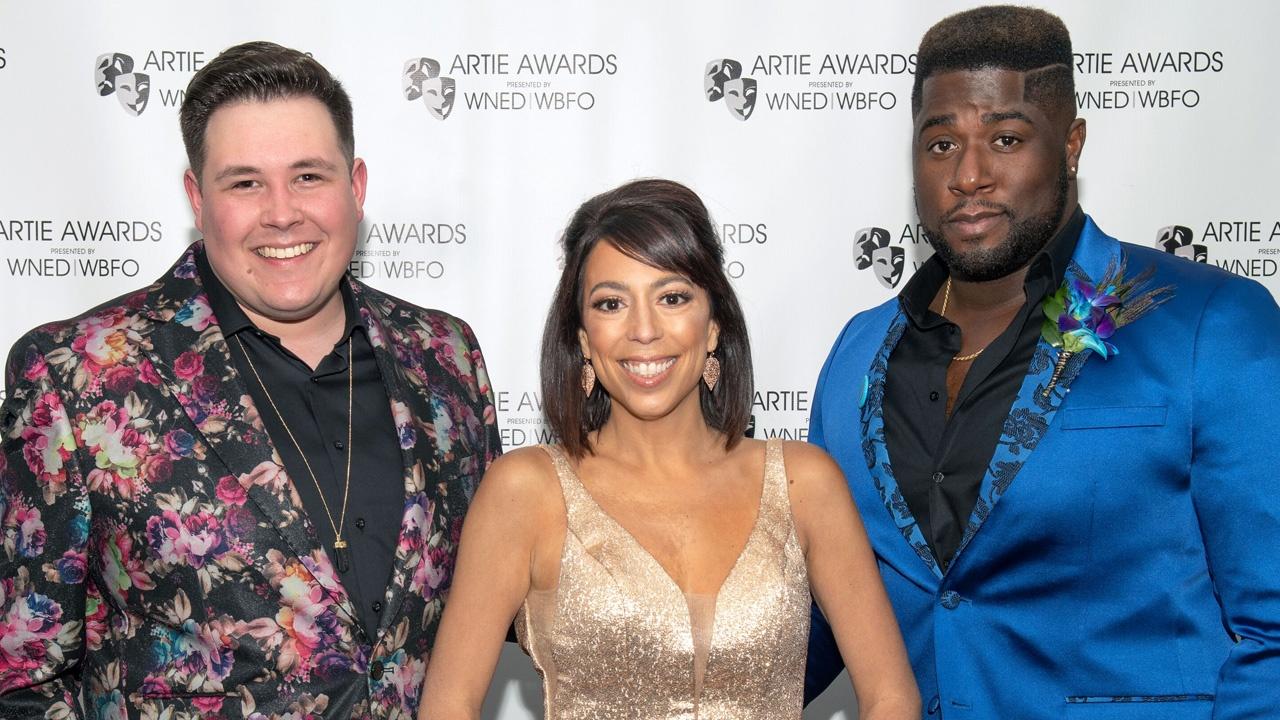 The judges for the Golden Hanger Award Michael Wachowiak, Nicole Marrale Cimato, and Dudney Joseph, Jr.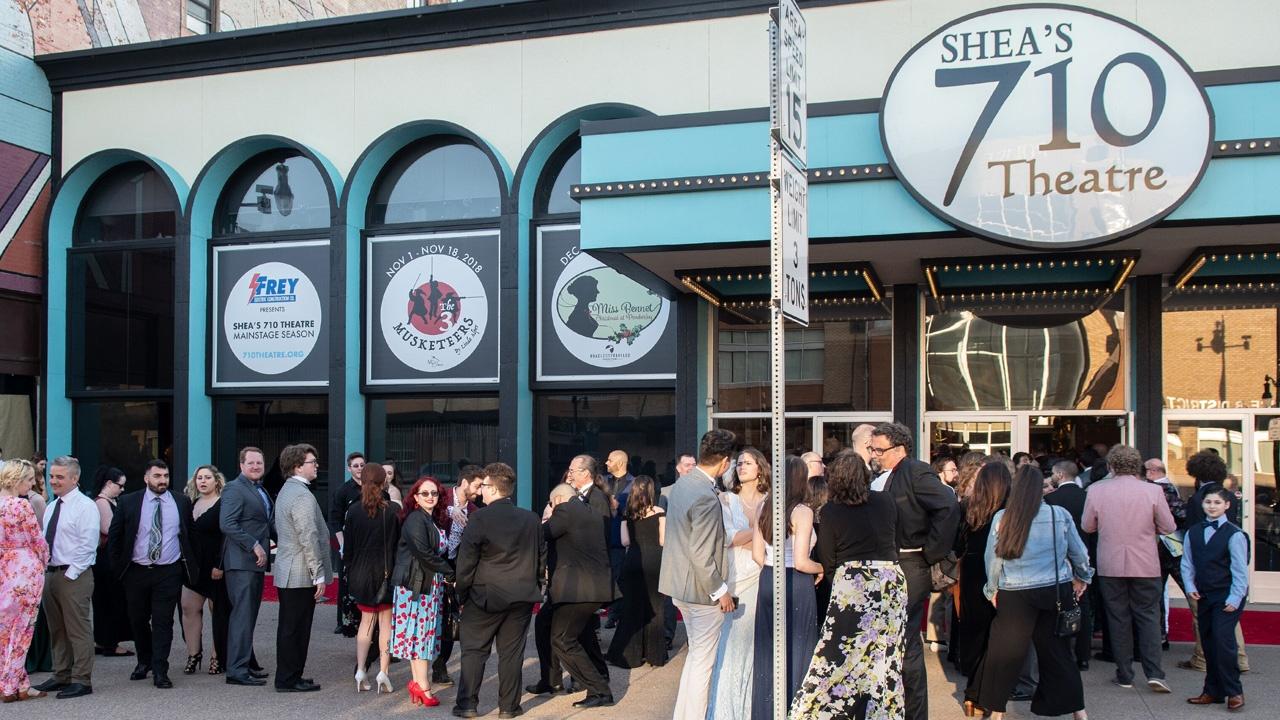 The Arties were held at Shea's 710 Theatre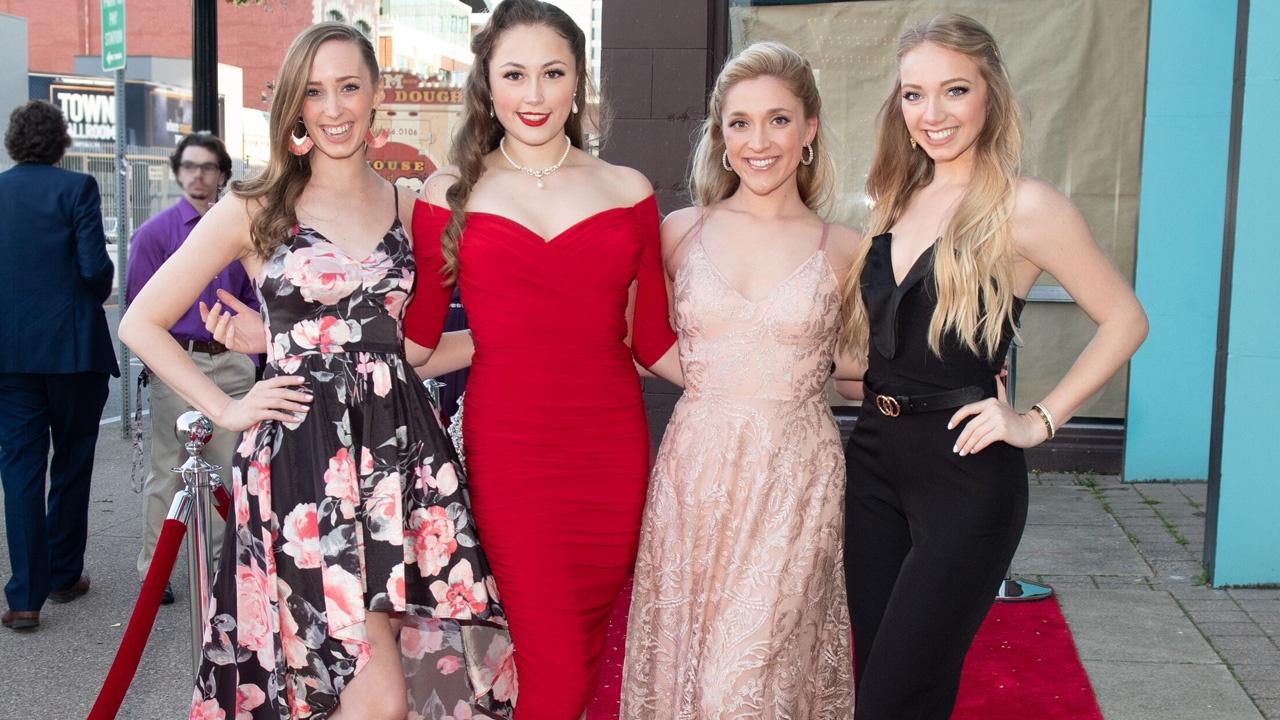 The Red Carpet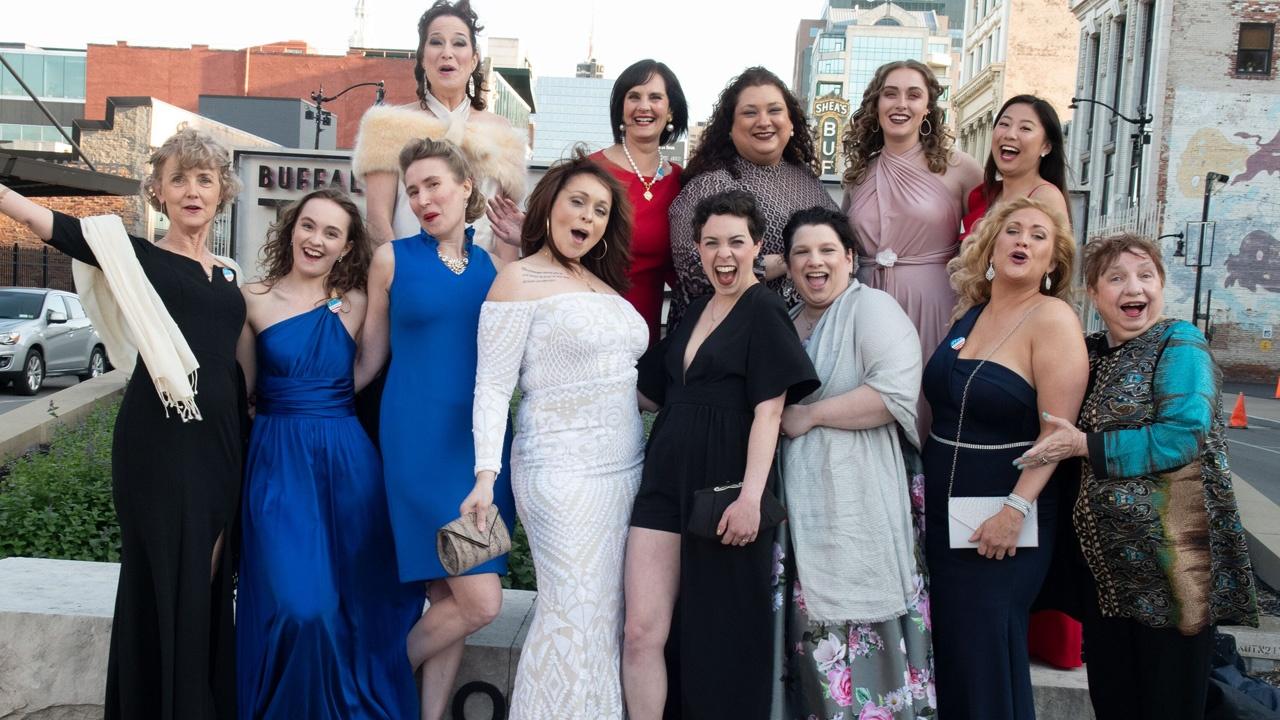 Cast members from '1776'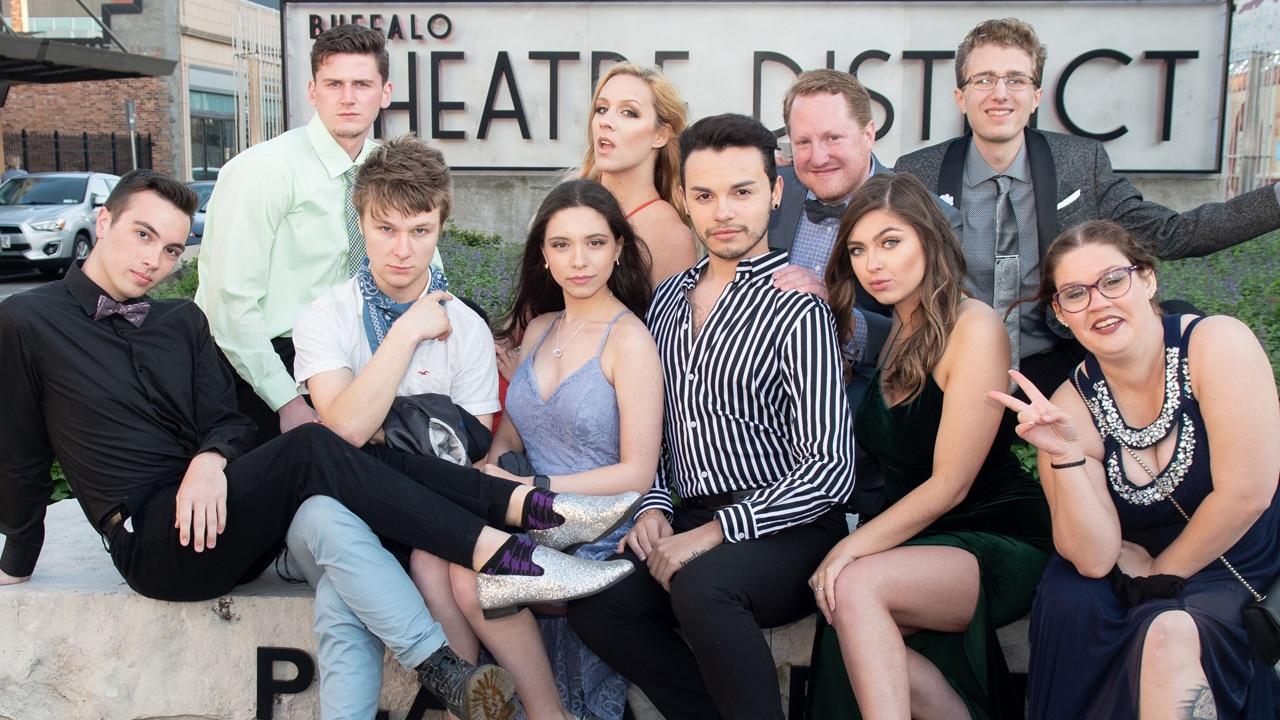 Cast members from 'Heathers,' American Reperatory Theater of WNY