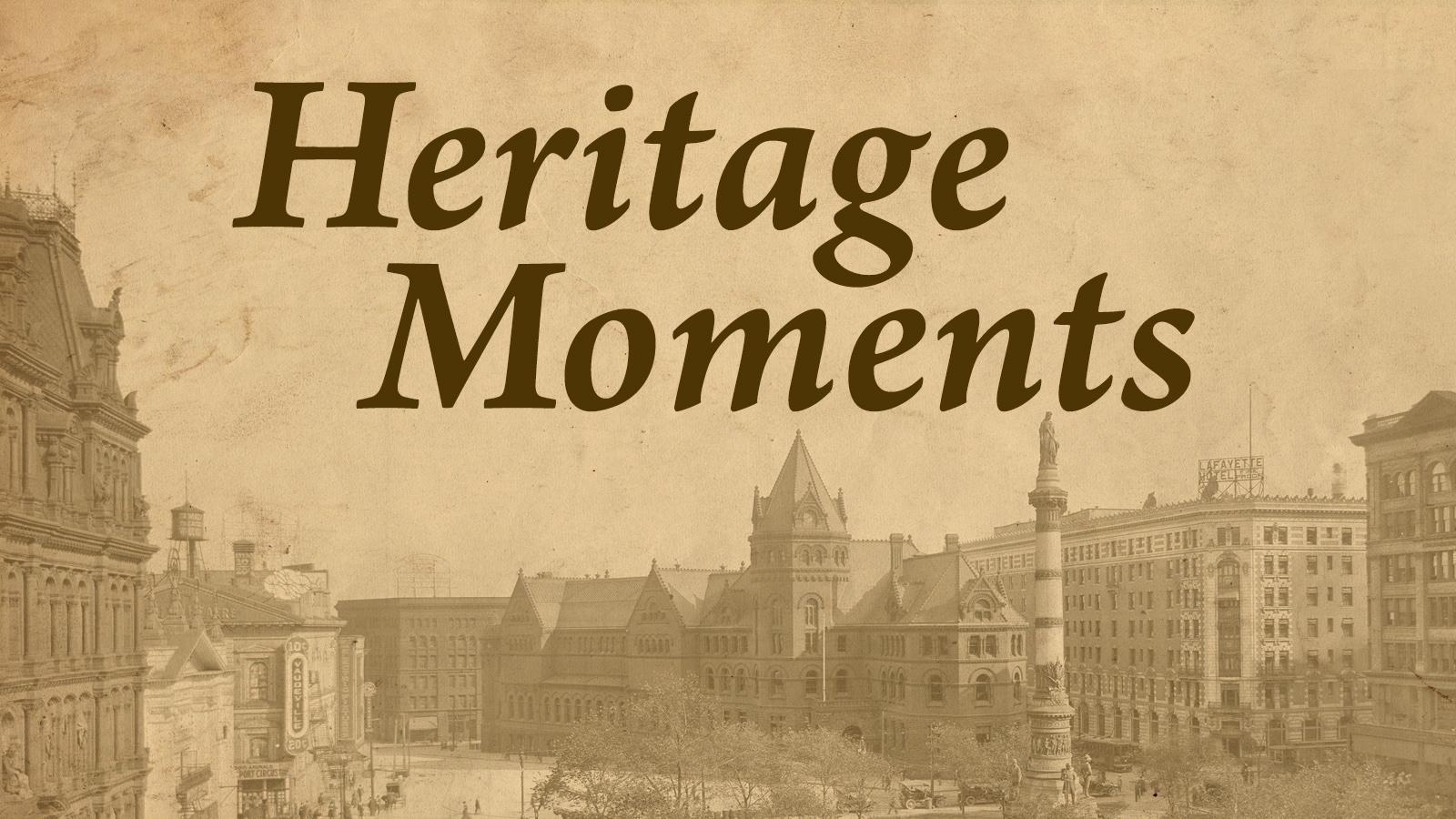 Heritage Moments
Western New York and Southern Ontario have rich histories dating back to the 17th century. WBFO has been exploring those histories in a series of weekly vignettes called "Heritage Moments."

From the discovery of Niagara Falls to the War of 1812, the Underground Railroad to the comedy of Lucille Ball, and the invention of the pacemaker to our struggles with ferocious winter storms, WBFO listeners are trekking through the fascinating history of the Buffalo-Niagara region. "Heritage Moments" are dramatizations that showcase significant episodes in the annals of Western New York and the Niagara Peninsula.

Narrated by respected broadcast journalist Susan Banks and featuring the talents of Buffalo-area actors, musicians and sound technicians, each Heritage Moment brings to life the region's most dramatic events. Some events are famous, some forgotten, but all are part of the vast historical tapestry that has unfolded in this unique corner of the planet, where the United States meets Canada and the waters of the great inland sea plunge down the world's most famous cataract.

Jeff Z. Klein, a Buffalo native who spent 18 years at The New York Times as a reporter and editor and has authored several books, has been coordinating the Niagara Frontier Heritage Project. The mini-dramas focus on a variety of topics that range from civil rights and women's rights to Native American issues and the influx of immigrants.

"Heritage Moments" give listeners a glimpse into the past, told through a contemporary lens. Some local schools are even working to integrate selected "Heritage Moments" into their local history classes.

"The compelling issues that are explored in these audio vignettes are as important now as they were one or two centuries ago," said former WBFO news director Brian Meyer.

Fifty-two milestones in local history will be showcased over the next year. This is a history of soldiers, housewives, artists and chieftains; drinkers, brawlers, lovers and heroes; immigrants and first responders; spies and athletes. The segments air throughout the week on "All Things Considered," "Here and Now" and "Weekend Edition."

You can listen to every episode and read complete write-ups of each story at wbfo.org.