Classical 94.5 WNED Interviews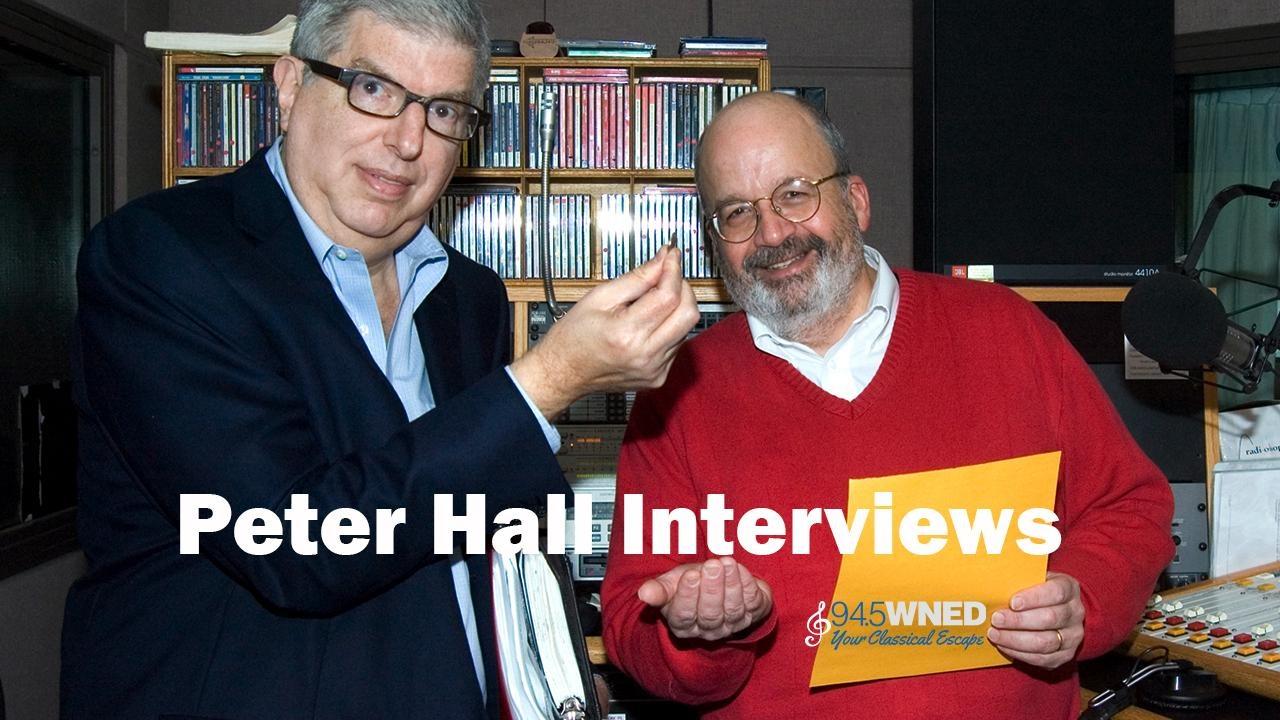 Classics By Request
Saturdays at 4 pm
UB Alum Sean Ryan in RENT, based on LA BOHEME, at Shea's this week.
UB Alum and Dance Captain for the 20th Anniversary Tour of RENT (the musical about NYC in the late 1980s based on Puccini's opera LA BOHEME) Sean Ryan is at Shea's with RENT from March 26 through March 31. Shea's has announced that Sean Ryan will lead a dance master class on Friday, March 29, 4:00-5:30 PM in the Shea's 710 Theatre Lobby. This program is for ages 10 and up and all skill levels are welcome. Sean talks about life on the road, his favorite songs in RENT, and what it means to be a Dance Captain, a Swing, and an Understudy.
Bach, Franck, Organ Music at St. Stan's, and Polonia
Torn Space Theater is known for edgy performances that make one think. So impresario Dan Shanahan thought that WNED|WBFO audiences might enjoy exploring some East Side (Polonia) spaces in a new light and then watching some performance art which will raise questions about the spaces we inhabit.

Founded by Dan Shanahan and Melissa Meola, Torn Space Theater puts on events that push the envelope, often aesthetically innovative performances in collaboration with actors, composers, sculptors, video artists and designers and often in unusual settings. In their upcoming event, the spaces are not necessarily unusual, but may be new to many, during LIGHT/STATION a "meditative walk-through performance" that leads from the Adam Mickiewicz Library and Dramatic Circle (Torn Spaces "home") through the historic Polonia neighborhood where sculpture, sound design, light sculpture, and live performance guide the audience to the towering St. Stanislaus Church for a private organ concert with Kristin Gainey playing music by two of the greatest organ composers ever - Bach and Franck. The walks are Friday, Saturday, and Sunday, November 16 through 18 beginning at 5:30 p.m. at 612 Fillmore Avenue (near Paderewski).

There is a dinner option following the walks (call 812-5733 for details) or one can come back tp 612 Fillmore at 7:30 p.m. for MAN MADE EARTH featuring the performance group 600 Highwaymen asking the question "How do the structures that we make push us together or keep us apart?" There is also a Saturday, November 17 2:00 p.m. matinee of this performance piece.

WNED|WBFO's Theater Talk co-host Peter Hall had conversations with both Dan Shanahan and organist Kristin Gainey.
Todd Craven re free BPO Hispanic Heritage Celebration at Kleinhans
In most cities, the Assistant Conductor assists. But in Buffalo, he conducts. A lot! Todd Craven is the new AC with the BPO and he'll lead the Music For Youth concerts, the BPO Kids Series, several Pops concerts, and special events, such as the Hispanic Heritage Celebration this Friday, September 21 at 7:00 p.m. at Kleinhans Music Hall. It's Craven's debut conducting with the BPO and the concert is FREE! Find out more in this conversation with WNED's Peter Hall.
Broadway's Terence Archie inisists that THE ODYSSEY at Artpark is not about him
THE ODYSSEY is a theatrical celebration for the whole family adapted from Homer's epic about the 20 years Odysseus spent trying to get back home after the Trojan War. Broadway stars, regional actors, students, regional performance groups and community members will join onstage in an unprecedented area effort of theater of, for, and by the people. Performances are August 4th at 8:00pm and August 5th at 1:00pm in the Artpark Mainstage Theater. Tickets are $25 and on sale now at artpark.net, tickets.com, by phone at 1-888-223-6000 or in person at the Artpark Box Office. THE ODYSSEY inspired by Homer was conceived and directed by Lear DeBessonet, with book, music and lyrics by Todd Almond and was originally commissioned and produced by New York's The Public Theatre and San Diego's The Old Globe. Artpark's production is led by director Roger Danforth along with an accomplished professional production team and stars: Broadway's Terence Archie as Odysseus; Courtney Balan as Penelope / Circe; Christopher Guilmet as The Singer; and noted mime Gregg Goldston as Cyclops, wearing a costume made by Buffalo puppeteer Adam Kreutinger. WNED|WBFO's Peter Hall spoke with Terence Archie who plays Odysseus.
JoAnn Falletta to conduct BPO at Letchworth State Park!
The BPO plays a great number of outdoor summer concerts, and this summer there's a special treat. For the first time, the BPO will perform at Letchworth State Park. Arts activities for the family start at 2pm and of course there's hiking in the beautiful gorge, and then at 8pm JoAnn Falletta will conduct a concert of highlights, with a fireworks show! WNED's Peter Hall spoke with Maestra Falletta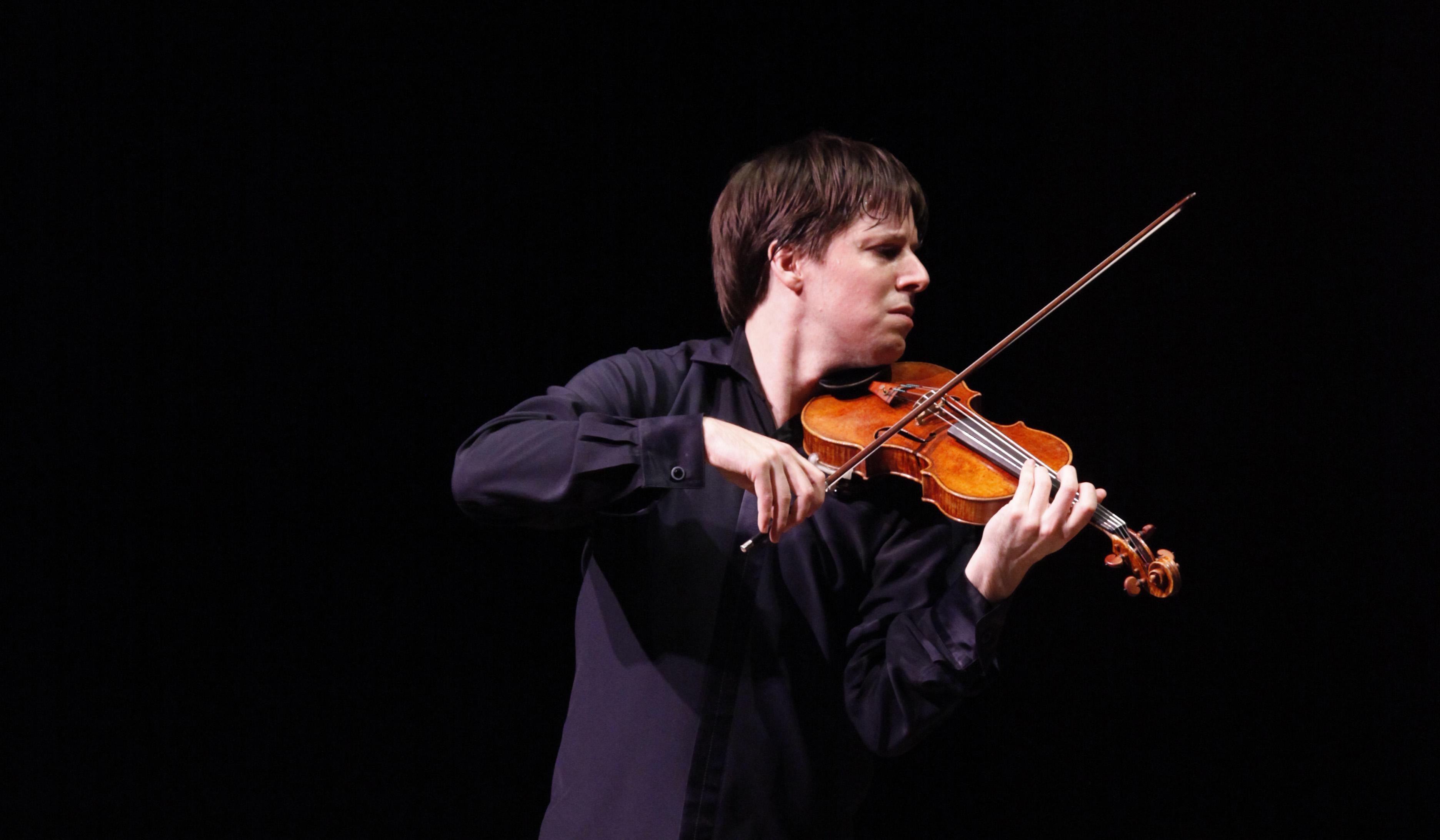 Joshua Bell remembers that he first performed Max Bruch's Violin Concerto No. 1 in G minor with the BPO conducted by Semyon Bychkov back in March, 1986. He was only 18 years old. Now, 30 years later, he returns to play that same concerto with JoAnn Falletta and the BPO on Saturday night, September 17, 2017. In this conversation with WNED's Peter Hall, he explains why he loves that concerto, and talks about a few things he's learned over time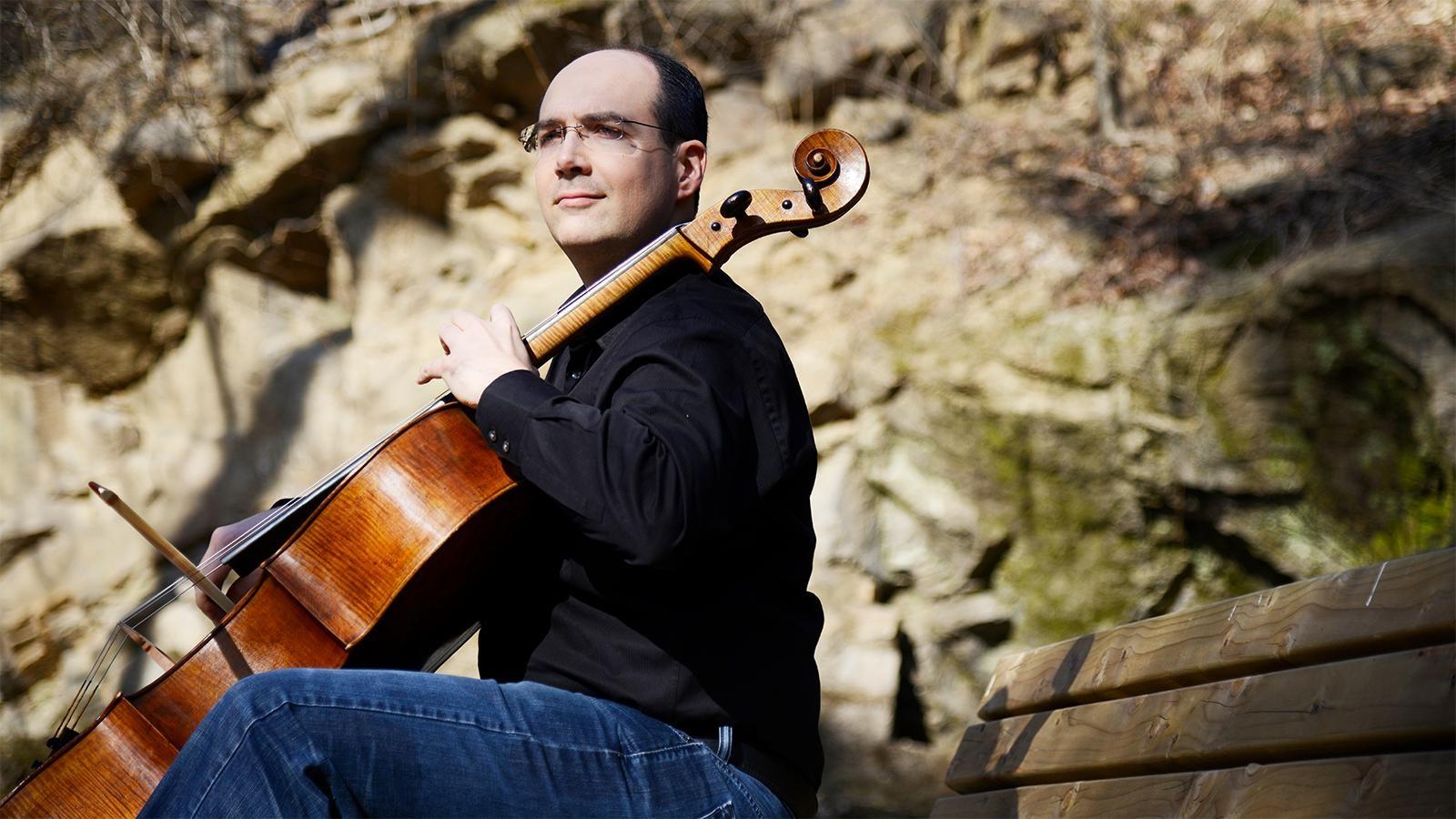 Most violinists start at age 3. Cleveland Orchestra Principle Cellist Mark Kosower was half that age when he began and this student of the great Janos Starker will bring his talent to Kleinhans Music Hall to play Tchaikovsky's Variations on a Rococo Theme with JoAnn Falletta conducting the BPO, Saturday, October 15, 2017 at 8 p.m. and Sunday afternoon at 2:30 p.m. In a recent conversation with WNED's Peter Hall, Mark Kosower talks about the piece he'll be performing.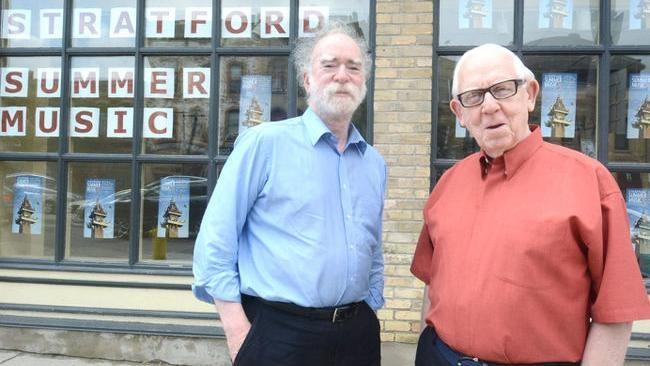 Why are Mozart's THE MARRIAGE OF FIGARO and Rossini's THE BARBER OF SEVILLE so different? CBC Radio Host and Stratford Summer Music Festival lecturer Robert Harris speaks with WNED's Peter Hall about this, touching on Beethoven and opera overtures as well. Robert Harris will speak at Stratford on Wednesday, August 17, 2017 at 11:15 a.m. at the University of Waterloo, Stratford campus.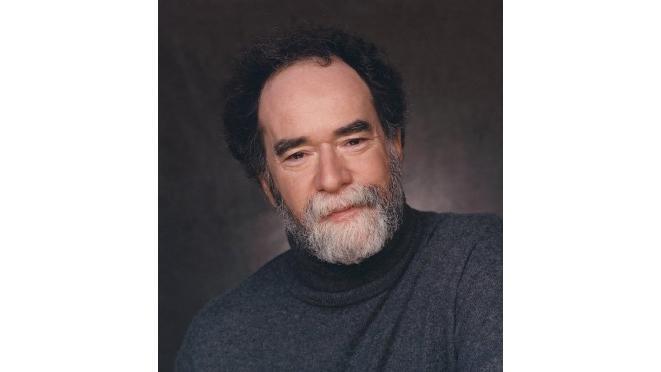 CBC radio host and lecturer Robert Harris speaks in this podcast about the last of the great Broadway creators - Stephen Sondheim. Recorded last year around Canada's Stratford Festival for Stephen Sondheim's A LITTLE NIGHT MUSIC and the Shaw Festival in Niagara on the Lake for SWEENEY TODD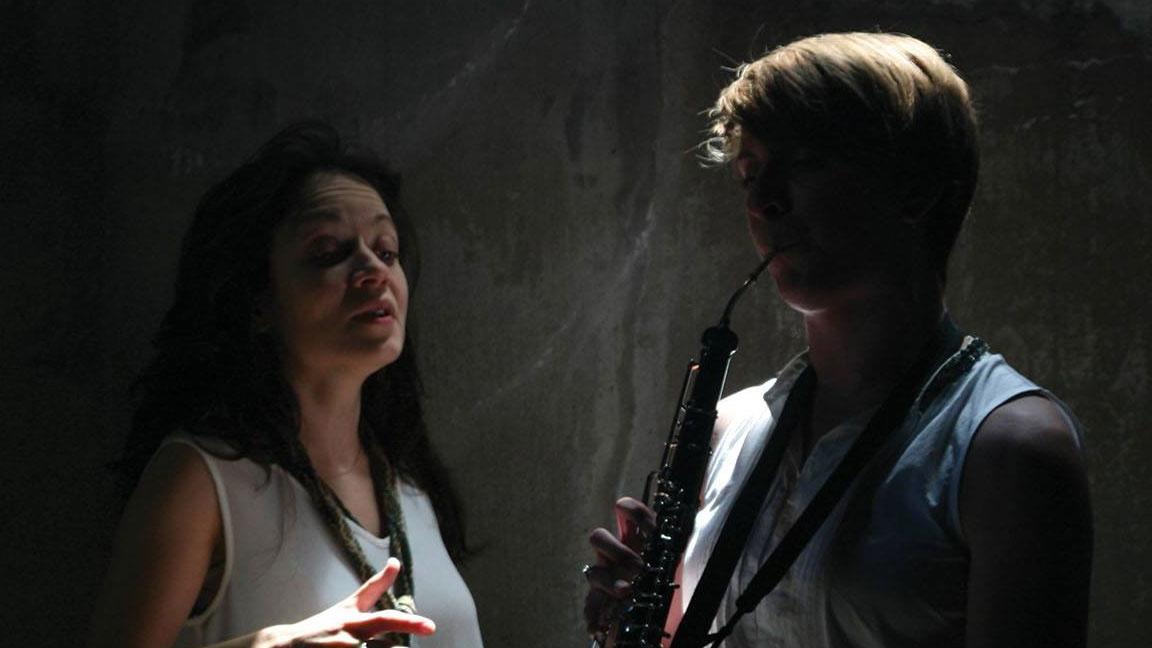 Esin Gunduz, voice, and Megan Kyle, oboe and English horn (and violin!), will perform a concert this July, 2017, of Medieval, Renaissance, and Baroque works re-contextualized through contemporary improvisation techniques and the unique sonic environment of Silo City. They spoke with WNED's Peter Hall about the sound worlds opened up by these pieces, and by the extreme resonance of the silos, which will be further explored in improvised material. The result is an immersive concert experience in which early music and new sounds are intertwined, reverberating in a post-industrial cathedral! For sound clips visit @
sensodivoce
. Information for the concert is at
www.silo.city/events/
as well as on Senso di Voce's Facebook page