Buffalo Toronto Public Media
JoAnn Falletta & Peter Hall discuss Lukas Foss and the BPO at Carnegie Hall
Buffalo Philharmonic Music Director JoAnn Falletta recently took the BPO to Carnegie Hall, then sat down with WNED Classical's Peter Hall to talk about what it meant to the musicians and her early mentor, Lukas Foss, whose music she conducted.

This program and channel are made possible by viewers like you. You can support Buffalo Toronto Public Media by making a donation. Thank you!

Visit https://www.wnedmembers.org/alleg/WebModule/Donate.aspx?P=WEBYT1&PAGETYPE=PLG&CHECK=d7c8elR8b49PNdBk7doSeRiCxtaFReuS
Buffalo Toronto Public Media
Fernanda Lastra | Conducting with the Buffalo Philharmonic Orchestra
Marty Wimmer gets to know the talented and charming Fernanda Lastra in this WNED-Classical Interview.

As part of the Buffalo Philharmonic Orchestra's commitment to diversity, equity, and inclusion, the organization has named Fernanda Lastra, its new Conductor Diversity Fellow. This two-year position will provide professional work experience with the BPO and internationally acclaimed conductor JoAnn Falletta. Fernanda talks with Marty about her past in Argentina, her hopes for the future in Buffalo, and the warm "City of Good Neighbors" welcome she has received.

This program and channel are made possible by viewers like you. You can support Buffalo Toronto Public Media by making a donation. Thank you!

Visit https://www.wnedmembers.org/alleg/WebModule/Donate.aspx?P=WEBYT1&PAGETYPE=PLG&CHECK=d7c8elR8b49PNdBk7doSeRiCxtaFReuS
Buffalo Toronto Public Media
JoAnn Falletta & Peter Hall talk Chevalier | WNED Classical
Joseph Bologne, known as the "Chevalier de Saint-Georges" is considered the first classical composer of color. WNED Classical's Peter Hall sat down with Buffalo Philharmonic Music Director JoAnn Falletta to find out more.

Check out more WNED Classical interviews at wned.org/classical


This program and channel are made possible by viewers like you. You can support Buffalo Toronto Public Media by making a donation. Thank you! To donate, visit https://www.wnedmembers.org/alleg/WebModule/Donate.aspx?P=WEBYT1&PAGETYPE=PLG&CHECK=d7c8elR8b49PNdBk7doSeRiCxtaFReuS
WNED Clasical Interviews
BPO Intermission | Nikki Chooi and WNED Classical's Mark Michaud
Mark Michaud speaks with BPO Concertmaster Nikki Chooi about his performance of the Brahms Violin Concerto and about the return of audiences to Kleinhans.
WNED Classical Interviews
BPO Intermission | Sarah Davis Buechner and WNED Classical's Mark Michaud
WNED Classical's Mark Michaud speaks with pianist Sara Davis Buechner about November's performance of the Saint-Saens Piano Concerto #2 with the Buffalo Philharmonic Orchestra in Buffalo, NY.
WNED Classical Interviews
WNED Classical Celebrates Pride | Buffalo Gay Men's Chorus Turns 20
The Buffalo Gay Men's Chorus is celebrating its 20th anniversary in May with a concert called, One Voice. The program includes something for everyone - a little Classical, a little Broadway, a little Pop, and even a little music written just for the BGMC. There will be three performances of One Voice - in Batavia on May 14th, Orchard Park on May 15th, and Buffalo on May 21st. Go to www.buffalogaymenschorus.org for tickets and details.

WNED-Classical Program Host, Marty Wimmer recently sat down with BGMC Artistic Director, Dr. Robert Strauss for a one-on-one interview to discuss One Voice and the vital role the BGMC plays in its members' lives, the local LGBTQA+ community, and all of Western New York. Although music is central to the group's mission, the BGMC is more than that; it's family, friends, community, kindness, love, and fun - all of which are expressed in the One Voice program.

We hope you enjoy the interview, and come out to hear One Voice with the Buffalo Gay Men's Chorus on May 14th, 15th, & 21st.
WNED Classical Interviews
Pianist Alexander Malofeev to perform with BPO
20-year-old piano phenom Alexander Malofeev, first prize and gold medal winner at the 8th Tchaikovsky International Competition for Young Musicians, is returning to Buffalo to perform Prokofiev's Piano Concerto No. 3 with JoAnn Falletta and the BPO at Kleinhans. Performance dates are March 4 and 5. He spoke from his home in Moscow, Russia with WNED's Peter Hall.
WNED Classical Interviews
BPO's Jaman E. Dunn | Black History Month and Buffalo Opera Unlimited
Buffalo Philharmonic Orchestra Assistant Conductor Jaman E. Dunn speaks with WNED Classical host Peter Hall about returning to Rockwell Hall on the Buffalo State College campus to conduct SPOTLIGHT ON BLACK COMPOSERS starring soprano Sirgourney Cook and baritone Jaman Dunn along with orchestra and soloists Madeline Olson, Anna Mattix, and Inga Yanoski performing works by African American composers William Grant Still, Margaret Bonds, Ulysses Kay, and Adolphus Hailstork.

The event is Friday, February 25 at 7:30pm and Sunday, February 27 at 2:30.
For tickets call 716-878-3005 or visit www.buffalostatepac.org
WNED Classical Interviews
Peter Hall and Martin Goldsmith tease 2/20/22 event at Kleinhans Music Hall
Peter Hall, WNED Classical radio host talks with Author and Radio Host Martin Goldsmith about the movie WINTER JOURNEY inspired by his book The Inextinguishable Symphony: A True Story of Music and Love in Nazi Germany. The book recounts how Goldsmith's parents met in Germany, played music together, and escaped the Holocaust together, ultimately arriving in the United States. Martin Goldsmith is the younger brother of the late Peter Goldsmith, founding Program Director of WNED Classical radio in Buffalo. The program Thursday, February 10, at 6 pm at Kleinhans Music Hall will feature the author, JoAnn Falletta, a screening of the movie, light refreshment, a Q&A, book signing, and a performance of the entire Symphony No. 4 by Carl Nielsen known as "The Inextinguishable."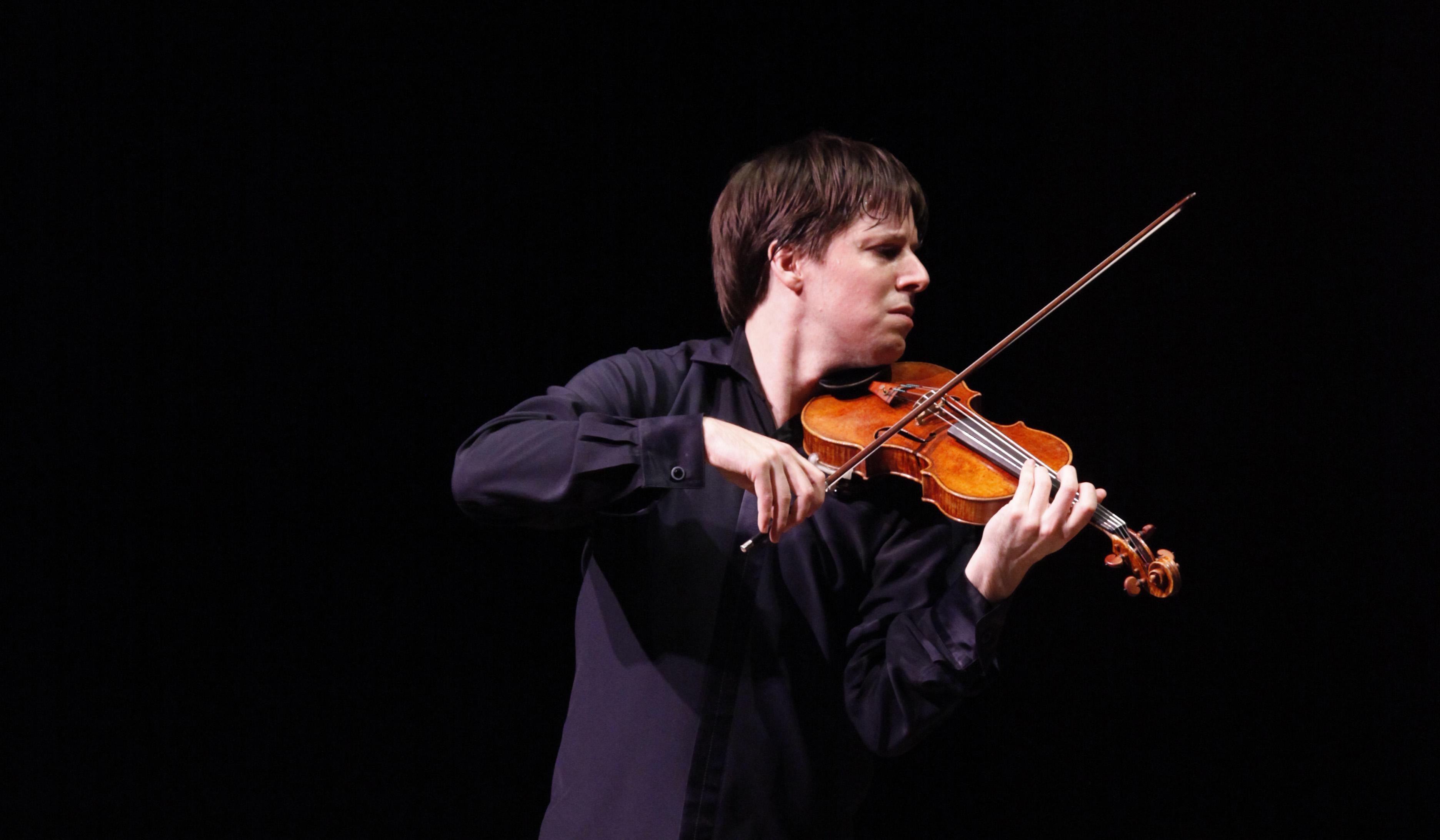 Joshua Bell remembers that he first performed Max Bruch's Violin Concerto No. 1 in G minor with the BPO conducted by Semyon Bychkov back in March, 1986. He was only 18 years old. Now, 30 years later, he returns to play that same concerto with JoAnn Falletta and the BPO on Saturday night, September 17, 2017. In this conversation with WNED Classical's Peter Hall, he explains why he loves that concerto, and talks about a few things he's learned over time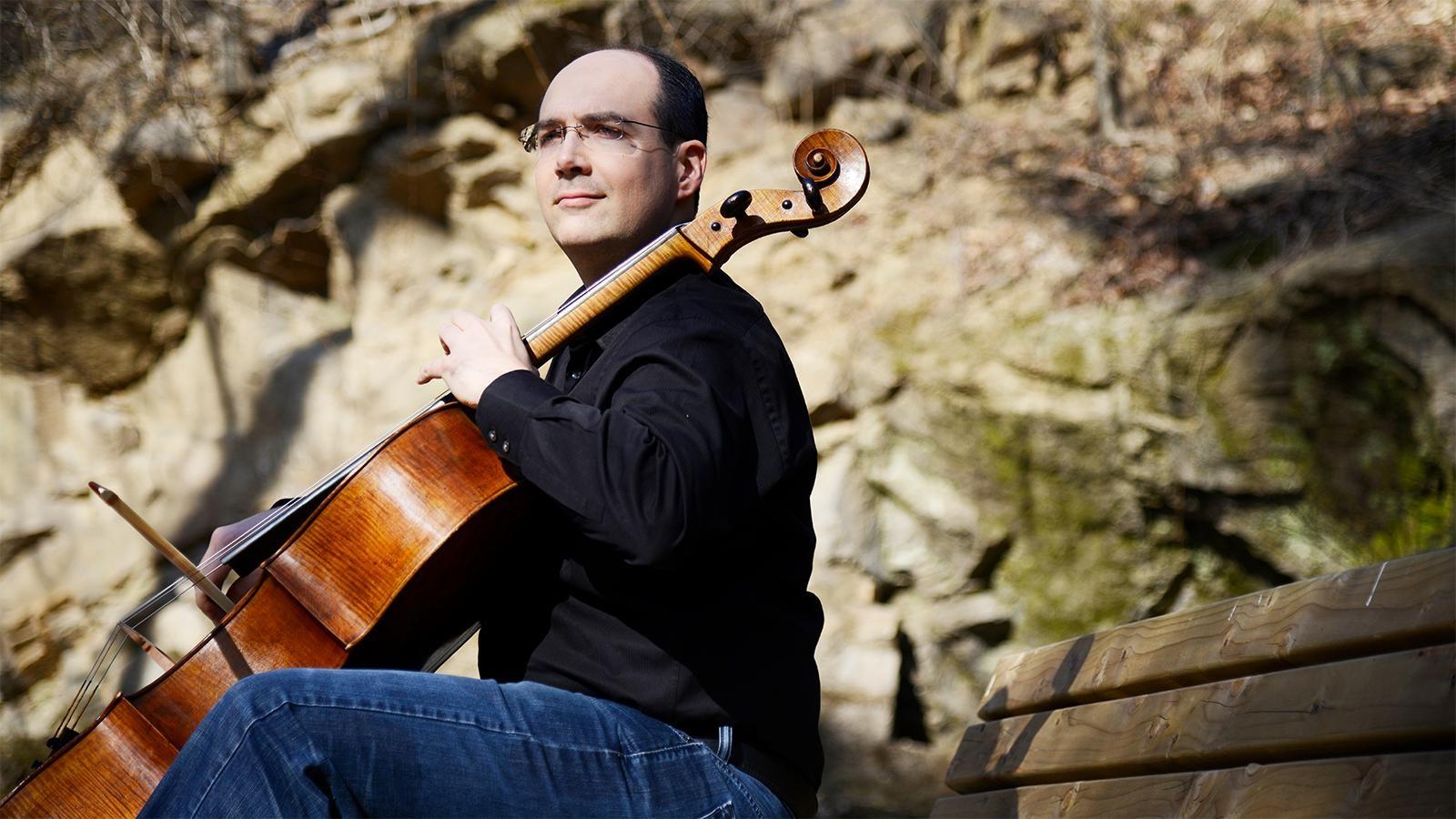 Most violinists start at age 3. Cleveland Orchestra Principle Cellist Mark Kosower was half that age when he began and this student of the great Janos Starker will bring his talent to Kleinhans Music Hall to play Tchaikovsky's Variations on a Rococo Theme with JoAnn Falletta conducting the BPO, Saturday, October 15, 2017 at 8 p.m. and Sunday afternoon at 2:30 p.m. In a recent conversation with WNED Classical's Peter Hall, Mark Kosower talks about the piece he'll be performing.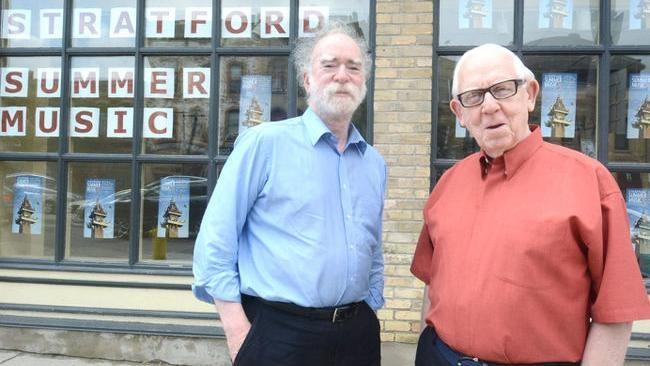 Why are Mozart's THE MARRIAGE OF FIGARO and Rossini's THE BARBER OF SEVILLE so different? CBC Radio Host and Stratford Summer Music Festival lecturer Robert Harris speaks with WNED Clssical's Peter Hall about this, touching on Beethoven and opera overtures as well. Robert Harris will speak at Stratford on Wednesday, August 17, 2017 at 11:15 a.m. at the University of Waterloo, Stratford campus.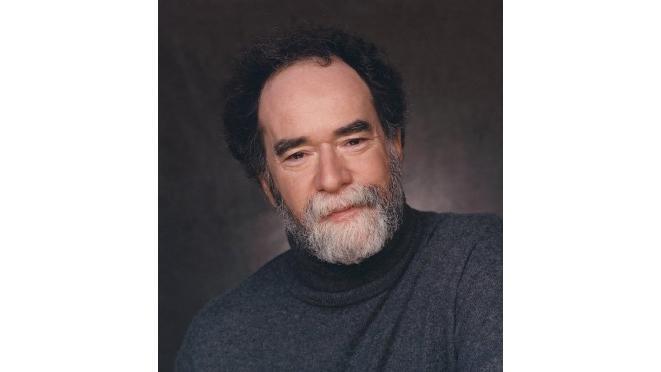 CBC radio host and lecturer Robert Harris speaks in this podcast about the last of the great Broadway creators - Stephen Sondheim. Recorded last year around Canada's Stratford Festival for Stephen Sondheim's A LITTLE NIGHT MUSIC and the Shaw Festival in Niagara on the Lake for SWEENEY TODD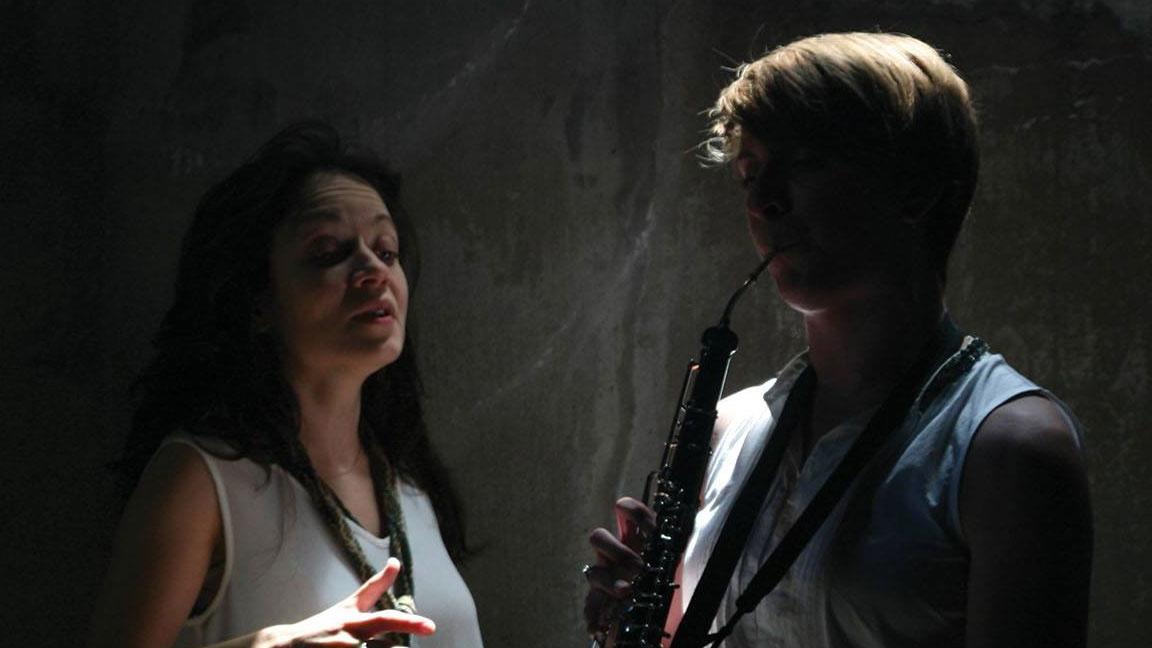 Esin Gunduz, voice, and Megan Kyle, oboe and English horn (and violin!), will perform a concert this July, 2017, of Medieval, Renaissance, and Baroque works re-contextualized through contemporary improvisation techniques and the unique sonic environment of Silo City. They spoke with WNED Classical's Peter Hall about the sound worlds opened up by these pieces, and by the extreme resonance of the silos, which will be further explored in improvised material. The result is an immersive concert experience in which early music and new sounds are intertwined, reverberating in a post-industrial cathedral! For sound clips visit @sensodivoce.