The Metropolitan Opera
THE GERSHWINS'
Porgy and Bess
FEB 01
One of America's favorite operas takes the big screen on February 1. James Robinson's stylish production transports audiences to Catfish Row on the Charleston waterfront, vibrant with the music, dancing, emotion, and heartbreak of its inhabitants. "If you're going to stage Gershwin's opera, this is how," raved the Guardian when the new production premiered in London in 2018. David Robertson conducts a dynamic cast, featuring the sympathetic duo of Eric Owens and Angel Blue in the title roles and an all-star ensemble that includes Golda Schultz, Latonia Moore, Denyce Graves, Frederick Ballentine, and Alfred Walker.
HECTOR BERLIOZ
La Damnation de Faust
FEB 8
Berlioz's compelling take on the Faust legend returns for the first time in a decade, with an ideal lineup of stars. High-flying tenors Bryan Hymel and Michael Spyres sing the doomed and besotted Faust, opposite dazzling mezzo-soprano Elīna Garanča as the forsaken Marguerite and bass Ildar Abdrazakov as the malevolent Méphistophélès. Edward Gardner conducts.
JULES MASSENET
Manon
FEB 15
Exhilarating soprano Lisette Oropesa stars as the irresistible title character, the tragic beauty who yearns for the finer things in life, in Laurent Pelly's revealing production. Tenor Michael Fabiano is the besotted Chevalier des Grieux, whose desperate love for Manon proves their undoing. Maurizio Benini conducts Massenet's sensual score.
WOLFGANG AMADEUS MOZART
Le Nozze di Figaro
FEB 22
Two outstanding casts—including sopranos Nadine Sierra, Anita Hartig, Susanna Phillips, and Hanna-Elisabeth Müller; mezzo-sopranos Gaëlle Arquez and Marianne Crebassa; baritone Mariusz Kwiecien; and bass-baritones Luca Pisaroni and Adam Plachetka—come together for Mozart's scintillating class comedy. Antonello Manacorda and Cornelius Meister conduct Sir Richard Eyre's fast-paced production.
Agrippina
FEB 29
Handel's tale of intrigue and impropriety in ancient Rome arrives in cinemas on February 29, with star mezzo-soprano Joyce DiDonato as the controlling, power-hungry Agrippina and Harry Bicket conducting. Sir David McVicar's production ingeniously reframes the action of this black comedy about the abuse of power to "the present," where it should loudly resonate. The all-star cast features mezzo-soprano Kate Lindsey as Agrippina's son and future emperor Nerone, soprano Brenda Rae as the seductive Poppea, countertenor Iestyn Davies as the ambitious officer Ottone, and bass Matthew Rose as the weary emperor Claudius.
WOLFGANG AMADEUS MOZART
Così fan tutte
MAR 7
Coney Island once again comes to the stage of the Met with the first revival of Phelim McDermott's popular staging inspired by the side shows of the boardwalk. The pairs of young lovers are a casting dream: soprano Nicole Car, mezzo-soprano Serena Malfi, tenor Ben Bliss, and bass-baritone Luca Pisaroni, with the glorious bass-baritone Gerald Finley as the cynical Don Alfonso and the charming soprano Heidi Stober as the mischievous maid Despina. Harry Bicket conducts.
Der Fliegende Holländer
MAR 14
The great bass-baritone Sir Bryn Terfel brings his acclaimed portrayal of the doomed title sea captain to cinemas for the first time on March 14. Valery Gergiev conducts a new production by François Girard, whose visionary 2013 take on Parsifal set the recent Met standard for Wagner stagings. With sweeping sets by John Macfarlane, Girard's new production turns the Met stage into a rich, layered tableau reminiscent of a vast oil painting. The gifted German soprano Anja Kampe, in her Met debut run, is the devoted Senta, whose selfless love is what the Dutchman seeks, with bass Franz-Josef Selig as her father, Daland, and tenor Sergey Skorokhodov as her deserted former lover, Erik.
GIOACHINO ROSSINI
La Cenerentola
MAR 21
Rossini's effervescent take on the Cinderella story returns, with rising star mezzo-soprano Tara Erraught in the title role and tenor sensation Javier Camarena as her Prince Charming. James Gaffigan conducts the lively action, which also features bass-baritone Maurizio Muraro as the bumbling Don Magnifico, bass-baritone Christian Van Horn as the benevolent Alidoro, and baritone Davide Luciano as the wily servant Dandini.
JULES MASSENET
Werther
MAR 28
Music Director Yannick Nézet-Séguin conducts Massenet's tragedy, a perfect vehicle for outstanding tenors, starring Piotr Beczała, who certainly fits the bill. The magnificent mezzo-soprano Joyce DiDonato is Charlotte, the object of Werther's misguided affections, alongside sopranos Erin Morley and Ying Fang as Sophie and baritone Etienne Dupuis as Albert, in Sir Richard Eyre's arresting production.
CHRISTOPH WILLIBALD GLUCK
Orfeo ed Euridice
APR 4
Mark Morris's spirited take on the ancient Orpheus myth stars mezzo-soprano Jamie Barton as Orfeo, the grieving lover on a quest through the underworld. Soprano Hei-Kyung Hong sings the plaintive Euridice. Mark Wigglesworth conducts Gluck's elegant score, a pinnacle of the Baroque repertoire.
GIACOMO PUCCINI
Tosca
APR 11
Soprano Anna Netrebko, whom the New York Times hailed as "magnificent" when she made her role debut as Tosca in 2018, returns to cinemas on April 11 as Puccini's explosive diva. Tenor Brian Jagde is the idealistic painter Cavaradossi, and baritone Michael Volle completes the opera's fatal love triangle as the sinister Scarpia. Bertrand de Billy conducts Sir David McVicar's stunning production.
GIUSEPPE VERDI
Simon Boccanegra
APR 18
Audience favorite Ailyn Pérez takes on the touching role of Amelia Grimaldi, with legendary baritone Carlos Álvarez returning to the Met for the first time in more than a decade in the title role. Elegant tenor Joseph Calleja is her lover, Gabriele Adorno, and magisterial bass Dmitry Belosselskiy completes the principal cast as Amelia's grandfather, Jacopo Fiesco. Carlo Rizzi takes the podium for Verdi's timeless tale of political and family intrigue.
GIACOMO PUCCINI
Turandot
APR 25
Two of opera's most thrilling dramatic sopranos, Christine Goerke and Nina Stemme, reprise their fierce portrayals of the title princess. Yannick Nézet-Séguin and Carlo Rizzi take the podium to conduct Franco Zeffirelli's dazzling production of Puccini's final masterpiece, which also features tenors Yusif Eyvazov and Riccardo Massi as Calàf, sopranos Eleonora Buratto and Hibla Gerzmava as Liù, and bass-baritone James Morris as Timur.
LEOŠ JANÁČEK
Káťa Kabanová
MAY 2
Janáček's gripping domestic drama makes a rare appearance on the Met stage, its first since 2005. The soaring soprano Susanna Phillips sings the title role, a young woman forced by fate to choose between true love and family honor, with beloved mezzo-soprano Dolora Zajick as her unyielding mother-in-law. Tenor Pavel Černoch is the young object of Káťa's love, and legendary bass Sir John Tomlinson is his rich but cruel uncle. Lothar Koenigs conducts one of the defining operatic scores of the 20th century.
Maria Stuarda
SATURDAY, MAY 09
Soprano Diana Damrau, following her triumph as Violetta in last season's new production of Verdi's La Traviata, returns to cinemas on May 9 as the martyred Mary, Queen of Scots, in Donizetti's bel canto showcase. Star mezzo-soprano Jamie Barton is her imperious rival Queen Elizabeth I, and the silken-voiced tenor Stephen Costello is the noble Earl of Leicester. Maurizio Benini conducts Sir David McVicar's handsome production.
Opera on WNED Classical
Saturdays at 1pm
Listen Live: Classical 94.5 WNED FM
Important Programming Note
In light of the circumstances involving the COVID-19 virus and in consultation with the office of the Mayor, the Metropolitan Opera has canceled all performances and rehearsals through March 31, effective immediately, including this Saturday's presentation of Der Fliegende Holländer.
WNED Classical will continue to present Opera Sundays at 1pm.
The the Metropolitan Opera is not performing live through March 31, but they will continue to make broadcasts from their archives available to our listening audience on WNED Classical , beginning Saturday, March 14 with a recorded performance from this past Tuesday, March 10, of Der Fliegende Holländer.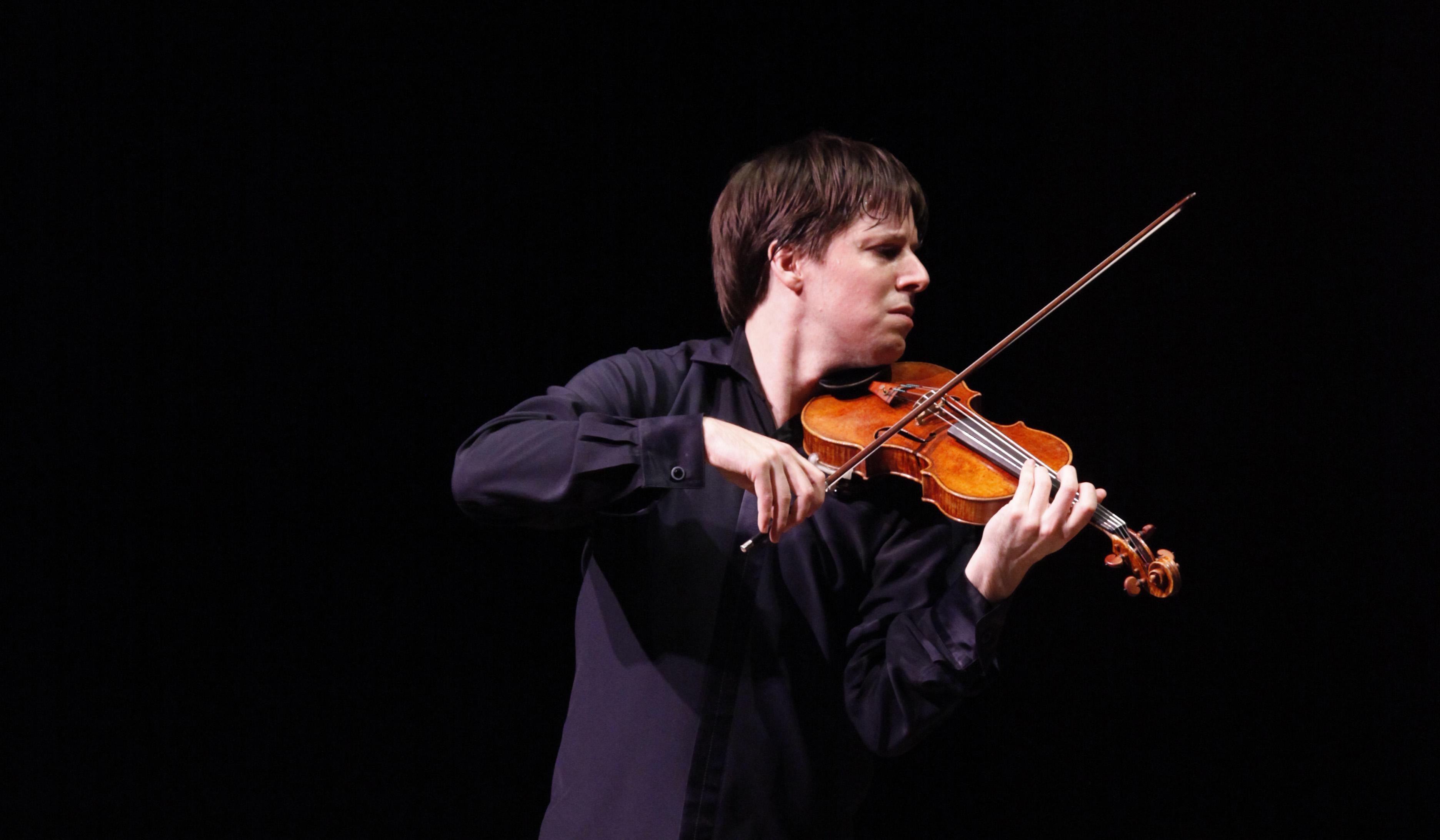 Peter Hall interviews Joshua Bell and many more people from the Classical Music Industry...