Making A List 2018 Choices
This year's edition of Making A List honors Bob Greene. The voices you hear on Classical 94.5 WNED will reveal the CDs that they personally believe are among the best to make an appearance this past year.

Making A List on Classical WNED, honoring Bob Greene, is supported by Philips Lytle LLP in honor of Bob's over 40 years of service to WNED | WBFO and a lifetime of loving classical music.

Making A List 2018 airs:
Saturday, December 8 at 5pm
Wednesday, December 12 at 6pm
Saturday, December 16 at 3pm
Mark Michaud's Selections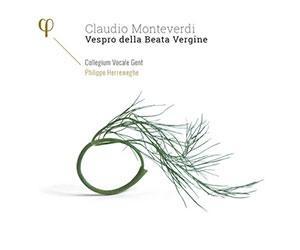 Monteverdi: Vespro della Beata Vergine (Ghent Collegium Vocale, Philippe Herreweghe; Phi CD 29).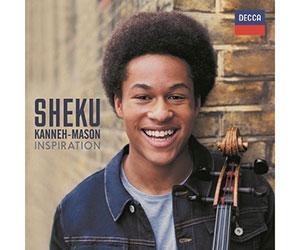 Inspiration Sheku Kanneh-Mason Shostakovich: Cello Concerto No 1 op 107 and featuring music for solo cello by Yosef Hadar; Saint-Saëns' Pablo Casals; Offenbach; Bob Marley & Leonard Cohen (Sheku Kanneh-Mason, cello; City of Birmingham Symphony Orchestra, Mirga Grazinyte-Tyla; Decca CD 483 2948).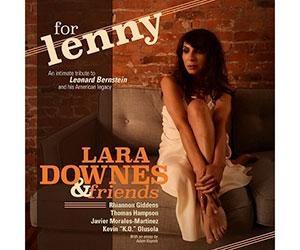 Moszkowski: Fakeltanz; Aus aller Herren Lander; Habanera; Pres du berceau; 6 Airs de Ballet; Gondoliera; Spanish Dances; (San Francisco Ballet Orchestra, Martin West; Reference CD 138).
Twin Peaks: Limited Event Series Soundtrack. A collection of the songs featured in the Television Series. (Rhino CD).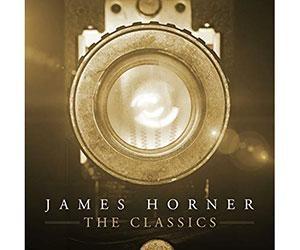 James Horner the ClassicsHorner: selections for the scores to The Titanic; The Amazing Spider-Man; Willow; Cocoon; Star Trek II: The Wrath of Khan; Avatar; Field of Dreams; An American Tale; Braveheart; Legends of the Fall; The Boy in Striped Pajamas; Apollo 13 & Troy (various soloists; Czech Philharmonic, Robert Ziegler; Sony CD 585772).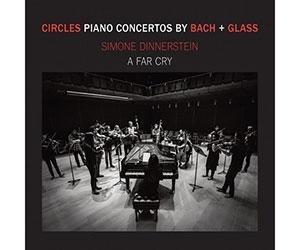 Circles Johann Sebastian Bach: Keyboard Concerto No 7in G minor BWV 1058; Philip Glass: Piano Concerto 3 (Simone Dinnerstein, piano; (the ensemble) A Far Cry; OMM CD 127).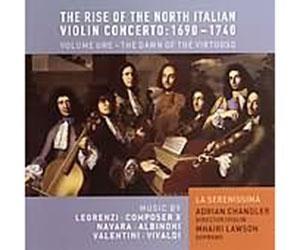 The Rise of the North Italian Violin Concerto 1690 – 1740Navara: Sinfonia a 5 in C; Composer X: Laudate pueri Dominim; Legrenzi: 3 Balleti e Correnti; Navara: Sinfonia a 5 in A minor; Albinoni: Concerto a 6 in G; Valentini: Concerto a 6 for 4 violins in A minor; Vivaldi: Concerto for solo violin in G op 3/3 RV 310; Concerto for 4 violins and cello op 3/10 RV 580 (La Serenissima, Adrian Chandler; Avie CD 2106).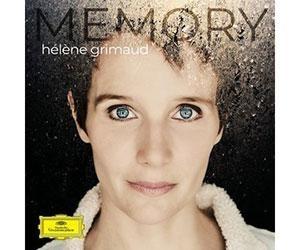 Memory Hélène Grimaud Silvestrov: Bagatelles op 1/1-2; Debussy: Arabesque No 1; La plus que lente; Clair de lune; Rêverie; Satie: Gnossiennes No 4 & 1; Gymnopedie No 1; Danse de travers No 1 &2; Chopin: Nocturne in E minor; Mazurka in A minor; Waltz in A minor; Nitin Sawhney: Breathing Light (Hélène Grimaud, piano Deutsche Grammophon CD 29051).
Daugherty: Dreamachine, Trail of Tears; Reflections on the Mississippi (Albany Symphony,David Alan Miller; Naxos CD 8.669807).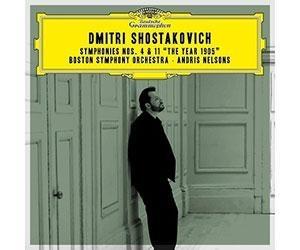 Shostakovich:
Symphony No 4 in C minor op 43; Symphony No 11 in G minor op 103 "Year 1905" (The Boston Symphony, Andris Nelsons; Deutsche Grammophon CD
28595).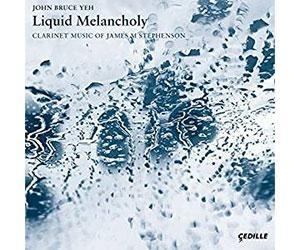 Liquid Melancholy Clarinet music by James M Sephenson (John Bruce Yeh, clarinet; Patrick Gordon, piano; Chicago Pro Musica; Lake Forest Symphony, Vladimir Kulenovic; Cedille CD 90000 176).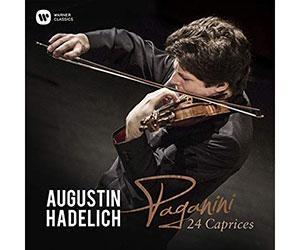 Paganini: 24 Caprices for solo violin (Augustin Hadelich, violin; Warner Classics CD 566017).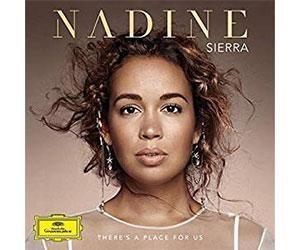 Nadine Sierra
(songs by
Bernstein, Villa-Lobos, Rickie Ian Gordon, Christopher Theofandis, Foster,

Golijov & Stravinsky
(Nadine Sierra, soprano; Royal Philharmonic, Robert Spano; Deutsche Grammophon CD 28836).
Richie English's Selections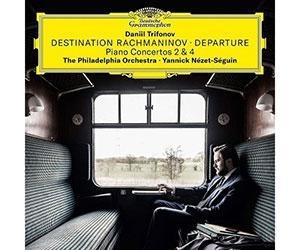 Destination Rachmaninov – Departure Rachmaninov: Piano Concerto No 4 in G minor op 40; J. S. Bach (arr. Rachmaninov): Violin Partita in E minor: Prelude, Gavotte & Gigue; Rachmaninov: Piano Concerto No 2 in C minor op 18 (Daniil Trifonov, piano; Philadelphia Orchestra, Yannick Nezet-Seguin; Deutsche Grammophon CD 28799).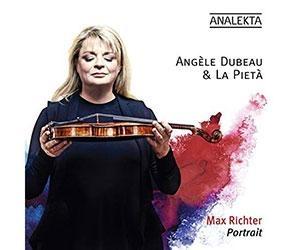 Max Richter A Portrait Richter: music from The Leftovers (Seasons 1-2); Black Mirror-Nosedive; Songs from Before; Memoryhouse; The Blue Notebooks – Disconnect; Perfect Sense; Winter II (after Vivaldi) (La Pieta, Angèle Dubeau; Analekta CD 8745).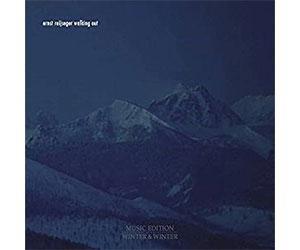 Walking Out Eric Reijseger: Music for the film Walking Out (Eric Reijseger, cello, voice; Erik Bosgraaf recorders; Djoeke Klijzing, Charles Watt, cellos; Harmen Fraanje, piano & organ; Fanny Winter, vocals; Forma Antiqva, Aaron Zapico; Winter & Winter CD 910 243).
Scott Sackett's Selections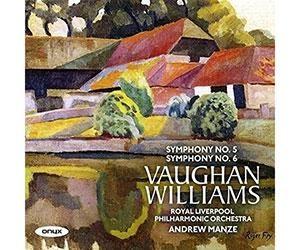 Vaughan Williams: Symphony No 5 in D; Symphony No 6 in E minor (Royal Liverpool Philharmonic, Andrew Manze; Onyx CD 4184).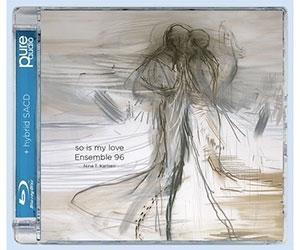 So Is My Love Works around the theme of 'Love" by Martin Odegaard; Torbjorn Dyrud; Stockhausen; Jean Yves Daniel Lesur & Frank Havroy (Mari Skeie Ljones, fiddle; Ensemble 96, Nina T Karlsen; Two-L CD 140).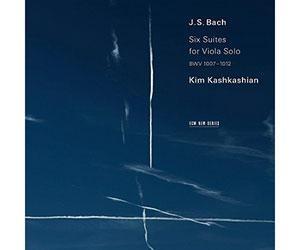 Johann Sebastian Bach: Six Suites for Viola solo, BWV 1007 – 1012 (Kim Kashkashian, viola; ECM 2553/54).
Marty Wimmer's Selections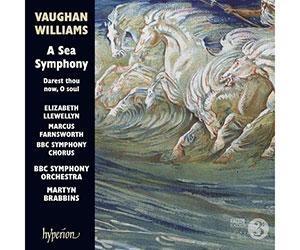 Vaughan Williams: A Sea Symphony (Symphony No 1) (Elisabeth Llewellyn, sop; Marcus Farnsworth, bar; BBC Symphony Chorus, BBC Symphony, Martyn Brabbins; Hyperion CD 68245).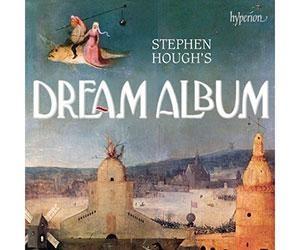 Steven Hough's Dream Album Songs and pieces that appropriate the subject of dreams by Henry Love, Julius Isserlis, Minkus, Solovyov-Sedoy; Liszt; Albéniz; Poncé; Dohnányi, Sibelius, Seymer, Coates, Tate, Dvořák, Elgar; Mompou & Hough himself (Stephen Hough, piano; Hyperion CD 68176).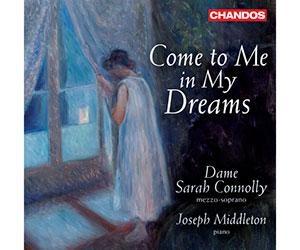 Come to Me in My Dreams 120 years of song from the Royal College of Music by Muriel Herbert; Ireland; Dunhill; Howells; Bridge; Somervell; Britten; Holst; Parry; Stanford; Gibbs; Moeran; Gurney; Clarke; Tippett and Turnage (Dame Sarah Connolley, mezzo; Joseph Middleton, piano; Chandos CD 10944).
Stratton Rawson's Selections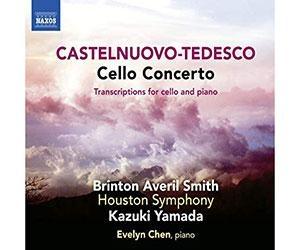 Castelnuovo-Tedesco: Cello Concerto in F op 72; Sea Murmurs op 24 and transcriptions for cello and piano of works by Mozart, Ravel & Rossini (Brinton Averil Smith, cello; Evelyn Smith, piano; Houston Symphony, Kazuki Yamada: Naxos CD 8.573820).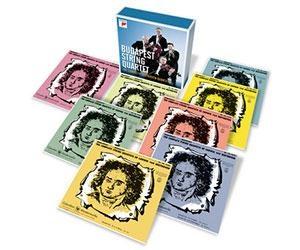 Beethoven:
String Quartets 1 – 16;
Grosse Fuge
op 133 Recorded 1951-52 for Columbia Masterworks (Budapest String Quartet; Sony CD box 12 CDs
5497062).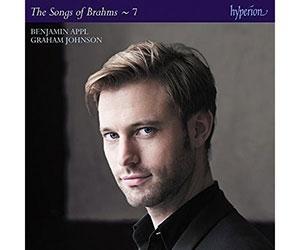 The Songs of Brahms –
volume 7 Brahms: various Lieder; songs from 49 Deutsche Volkslieder (Benjamin Appl, bar; Graham Johnson, piano; Hyperion CD 333127).