Foundation Support and Production Funding
The Foundation and Community Development Department secures grant funding for television and radio productions, education and outreach, as well as for equipment and building needs.
Funders who are interested in productions or initiatives are encouraged to contact us to receive details about programs in need of funding.
Current projects include: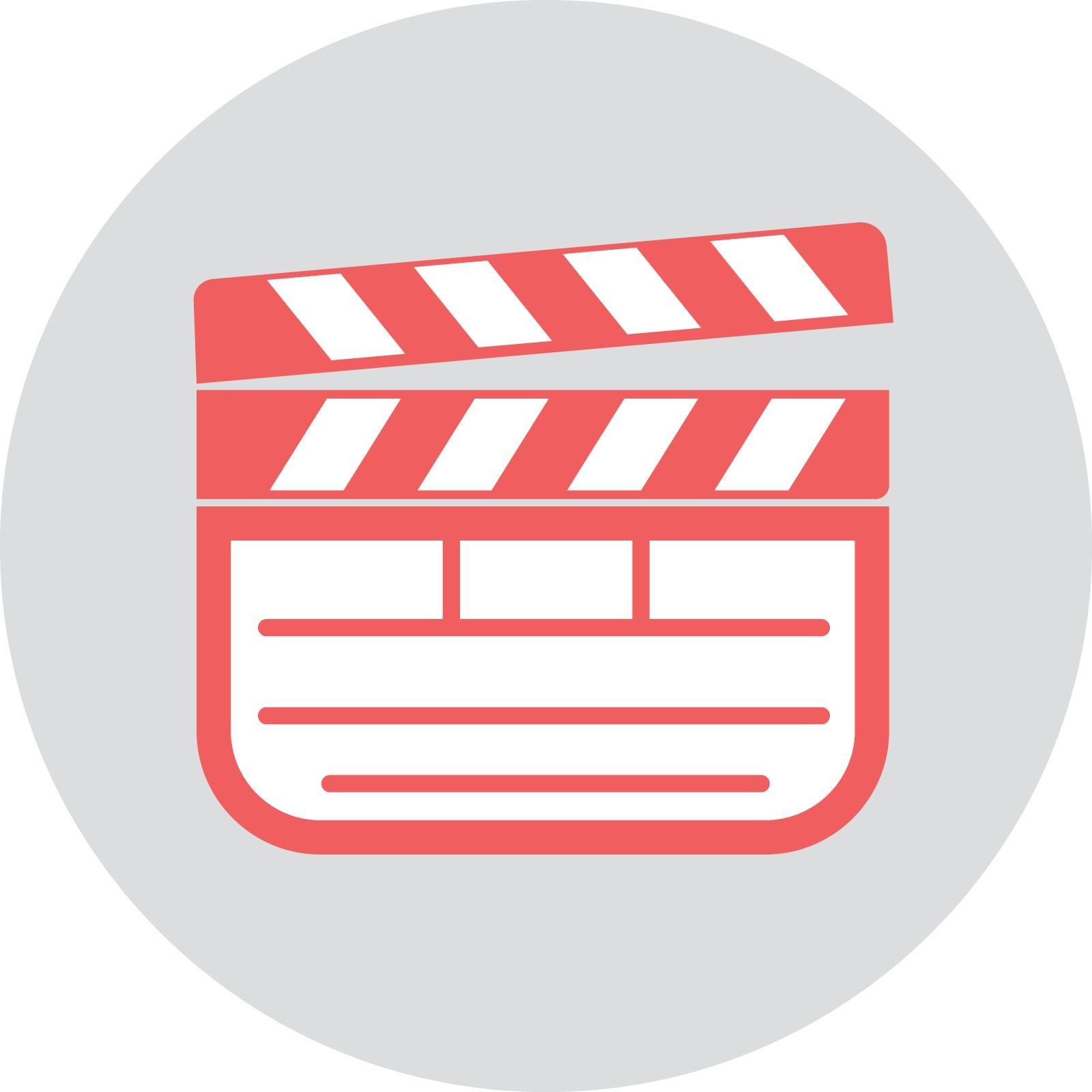 Television (In Production):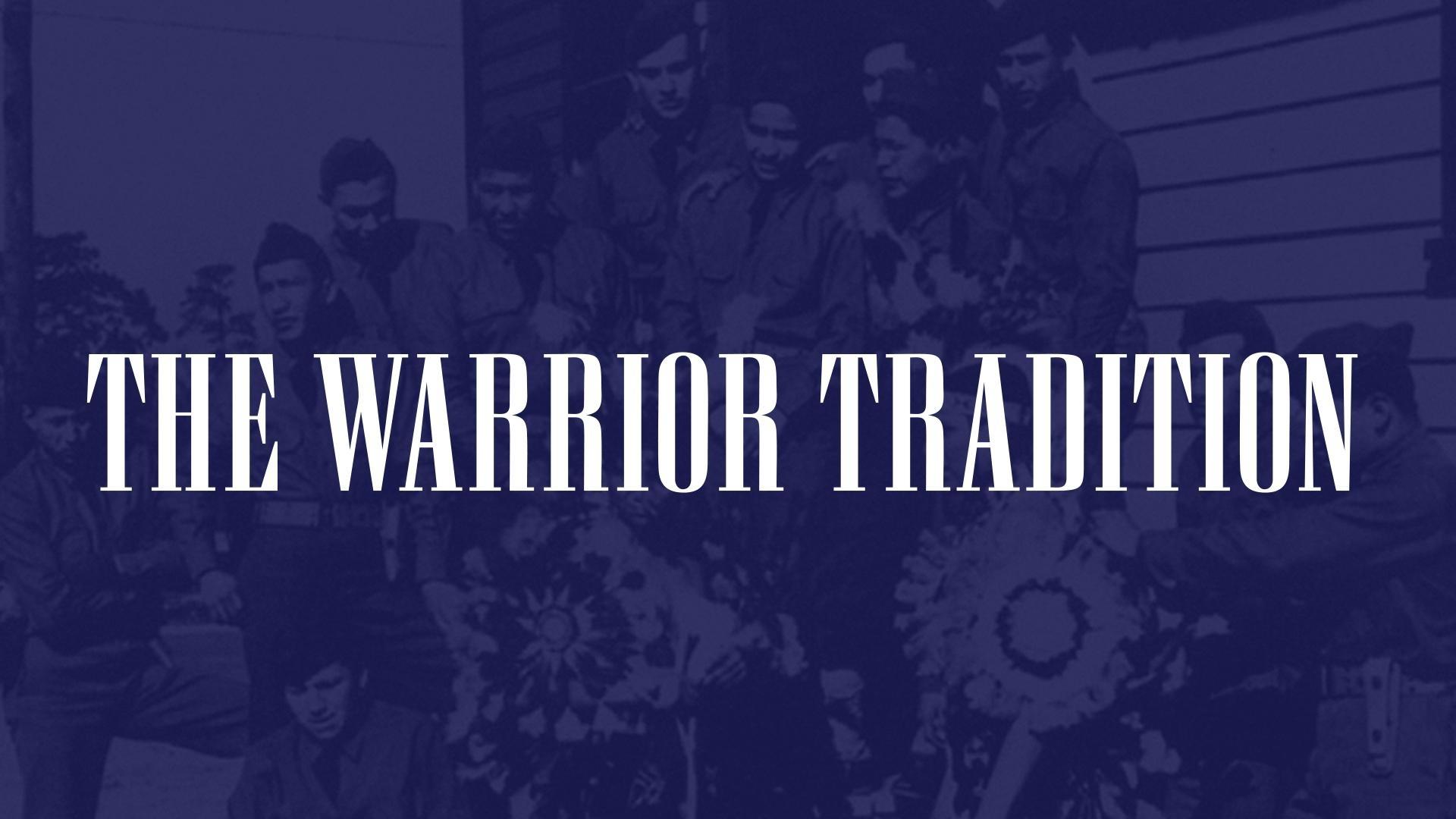 The Warrior Tradition
Native Americans enlist and service in the U.S. military at rates that proportionally far exceed every other ethnic group. "The Warrior Tradition" is a one-hour national documentary that tells the astonishing, heartbreaking, inspiring, and largely-untold story of Native Americans in the U.S. military. This project will contain an extensive website and a content-rich educational component.

Funder: Corporation for Public Broadcasting
---
The Rebirth of a Buffalo Architectural Treasure
The largest and most influential design by architect Henry Hobson Richardson, today the Richardson Olmsted Complex is being reimagined as a cultural destination for the Western New York region. This is a 30-minute broadcast television documentary on the fascinating history, ongoing rehabilitation, and future of Buffalo's Richardson Olmsted Complex. Corresponding digital components, including digital videos and online educational materials, will allow for increased engagement opportunities.
Funder: Peter C. Cornell Trust
---
Relationship Violence Awareness
Relationship violence affects one in three adolescents in the U.S., and there are few resources to bring this issue to the forefront of educating children and teens about the danger signs of an unhealthy relationship. To address this issue, WNED-TV will work with the Family Justice Center to create a 30-minute TV program as well as online resources and learning experiences designed for elementary, middle, and high school students.
Funder: West Herr Auto Group
---
Television (Currently Airing):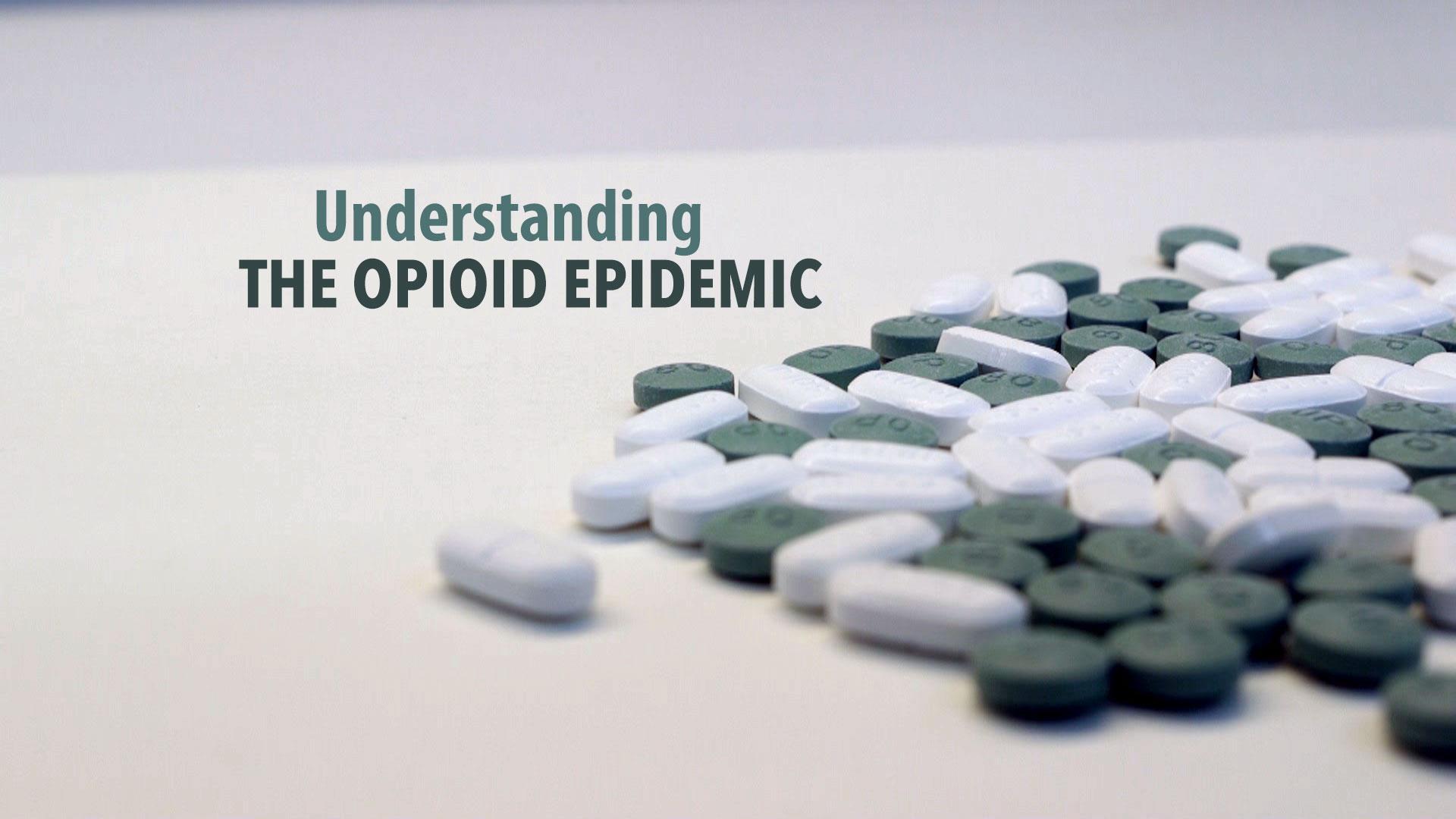 Understanding the Opioid Epidemic

This national broadcast documentary explores the critical issue of painkiller abuse and addiction. Part of this project includes outreach materials which focus on the issue of prevention for middle and high school students.

Funders: BlueCross BlueShield Association; The Brain Research Foundation
---
Ralph

This program shares the story of Ralph Wilson, Jr., former owner of the Buffalo Bills and well known philanthropist, in a television documentary celebrating his life, love for football and commitment to the people of both cities.

Funders: New Era Cap Co. Inc.; Five Star Bank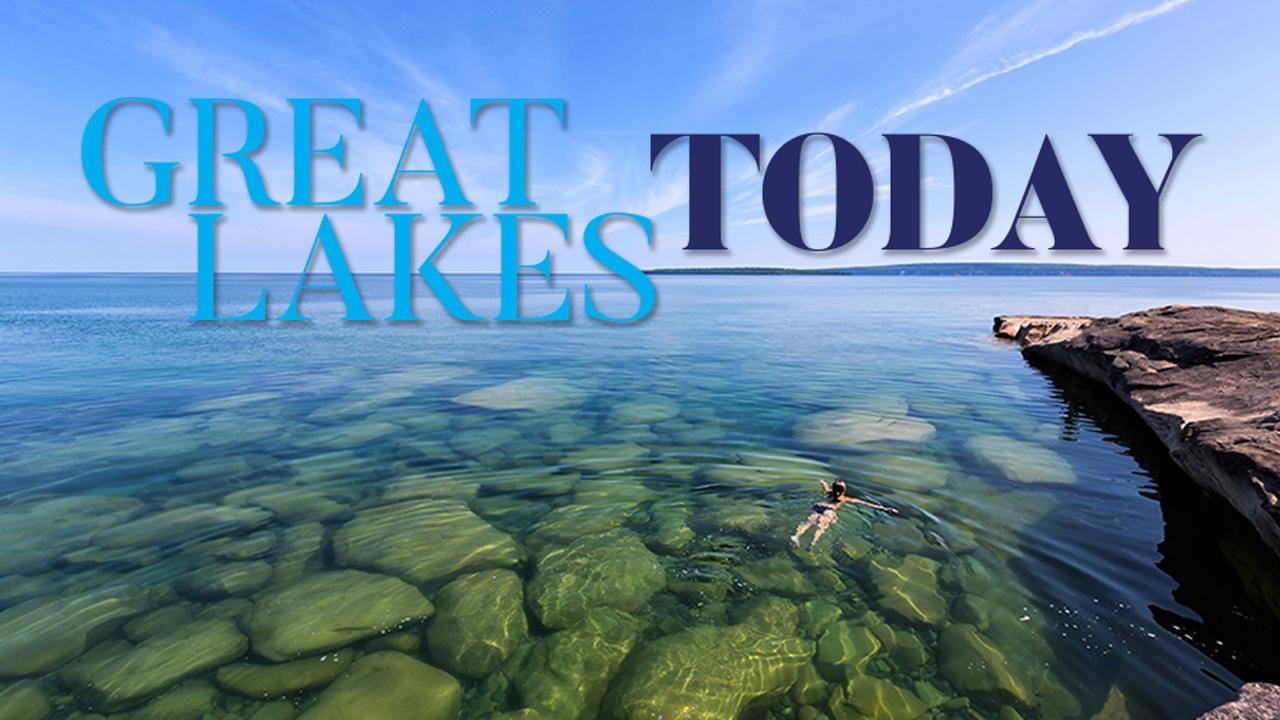 Great Lakes Today has become the leading source for in-depth, multi-platform reports on the environment, economic development and other important issues in the Great Lakes region. Its network of over 40 public radio stations spans hundreds of miles, and it has delivered more than two dozen reports for national shows such as Morning Edition and All Things Considered. Moving forward, we will also examine issues of water access and affordability, addressing this paradox: In the Great Lakes region, which boasts 20 percent of the world's fresh water, why do tens of thousands of residents struggle for affordable, clean drinking water?

Funders: Corporation for Public Broadcasting; American Public Media; HSBC Bank USA; and The Joy Family Foundation.
---
WBFO News Desks
As a way to enhance, expand and focus WBFO's news coverage, the station has established several content-specific desks. Each desk focuses on a specific subject such as Arts & Culture, Business & Economy, Education, Health & Wellness, Seniors, Veterans, and Women. Each news desk may have up to 3 funders, and we also continue to seek funding for new desks to explore additional topics, including Science & Technology, Women, Binational issues (U.S. and Canada), Food, and Sports.
Funders:
Immigration & Refugee Project
Buffalo's West Side is experiencing growth and change as a result of an influx of immigrants and refugees from a range of countries including Somalia, Burma, Turkey, Bhutan, Russia, Serbia, Sudan, Congo and Iraq. This year it is estimated that over 2,000 refugees will resettle in the area. We know that statistics do not tell us the full story of immigration, people do. In that vein, we are working closely with community partners to create online videos, personal video essays, and a project website in order to share these important stories with the Buffalo community.
Funder: Rich Products
Mental Health Initiative
There is a need for better understanding among the general public of the subtleties and significance of mental illness within our community. Through reporting on WBFO, digital video segments on the web and shared on social media, Facebook Live discussions, and the creation of educational tools, we will work to normalize the conversation about mental illness and destigmatize this issue through sustained informational and educational efforts.
Funder: Patrick P. Lee Foundation
---
Racial Equity
In recent years, Western New York has experienced a significant economic and cultural resurgence, resulting in an increase in some residents' quality of life. As the city continues to experience this growth, it is imperative to address concerns of racial equity. We envision a Buffalo where everyone has the ability to access, experience, and participate in all that our region has to offer, and to achieve this goal there must be a greater understanding of how the issue of racial equity impacts all of us on a daily basis. Through radio broadcasts, Facebook Live events, and digital content, we will provide substantive and engaging stories and discussions meant to educate the community and collectively search for solutions.
Funder: Community Foundation for Greater Buffalo
Contact:
Lori Bannister
Sr. Director/Foundation & Community Development
716-845-7017
lbannister@wned.org
Kelly Sheldon
Manager of Foundation and Community Development
716-845-7000 ext. 352
ksheldon@wned.org
Previous productions include:
Watch The War of 1812
1:53:13
Published:
The War of 1812
With stunning re-enactments, evocative animation and the incisive commentary of key experts, this national PBS documentary presents the conflict that forged the destiny of a continent.
Funders: The National Endowment for the Humanities; The Wilson Foundation; Warren and Barbara Goldring; the Corporation for Public Broadcasting; The Arthur Vining Foundations; Philip B. Lind; The Annenberg Foundation; The Baird Foundation, Niagara Falls Bridge Commission; and The Jackman Foundation.
Watch Frederick Law Olmsted: Designing America
55:28
Published:
Frederick law Olmsted: Designing America
This national PBS documentary explores the life and legacy of America's greatest landscape architect. The film explores the enormous contributions of Olmsted to the American landscape, as well as his marked failures and loss.
Funders: National Endowments for the Humanities; The Margaret L. Wendt Foundation; HSBC, the Tiffany & Co. Foundation; C.E. and S. Foundation, The Peter C. Cornell Trust; and Mass Humanities.
Watch The Adirondacks
1:54:59
Published:
The Adirondacks
The story of the Adirondacks is told through a series of passionate characters, each with a distinct perspective on its past, present and future. This national PBS program explores this remarkable region and reveals, at its very heart, a delicate and dynamic relationship between progress and preservation.
Funders: The Kevin T. and Betty Ann Keane Family; The New York State Office of Parks, Recreation and Historic Preservation; PBS; Adirondack Council; I Love NY; The Lyme Timer Company; and Ted and Lisa Pierce.
Watch Chautauqua: An American Narrative
54:11
Published:
Chautauqua: An American Narrative
Over its 135 year history, Chautauqua has been home to an educational, cultural, and recreational renaissance. This four-part series covers the region's storied history, its prominent figures, and the influences it still holds today.
Funders: T

he John R. Oishei Foundation. The Erie Insurance Group, Eric and Marianne Laine and the CUTCO Foundation, The Chautauqua County Department of Planning and Economic Development and Gary and Willow Brost.
Watch The Canadian Rockies by Rail
49:45
Published:
Canadian Rockies by Rail
Taking viewers on a journey across the Pacific Northwest and the Canadian Rockies, this hour-long documentary showcases the region's breathtaking natural beauty from the well-appointed Rocky Mountaineer train. The program explores the scenery, history and people along the train's route, with stops in Seattle, Washington, and Vancouver, British Columbia, among others.

Funder: AAA
Watch The Klondike Gold Rush
56:03
Published:
The Klondike Gold Rush
Tracking the rise and fall of Canada's Dawson City,
The Klondike Gold Rush
details the luck and loss at the heart of the 1896 gold rush. With input from historians and an award-winning author, the program offers a new perspective on the three-year rush and how those years continue to impact the town and its residents.
Funders:

T

he Wilson Foundation,

The Cable Public Affairs Channel

, with additional funding provided by The Rogers Documentary Fund, and The Rogers Cable Network Fund. With the participation of The Province of British Columbia Film Incentive BC and the assistance of The Canadian Film or Video Production Tax Credit.
Watch Underground Railroad: William Still Story
55:16
Published:
Underground Railroad: The William Still Story
In a span of fourteen years, Philadelphia clerk William Still helped nearly eight hundred fugitive slaves escape through the Underground Railroad. Through Still's diaries and records, his incredible influence as the leader of a string of abolitionist networks is detailed in this hour-long PBS documentary.
Funders: CN Railway

,

Rogers Cable Network

,

Canada Media Fund

and the

Rogers Documentary Fund

. Additional support by David W. Pretty, Vernon Achber and Phil Lind, and the

Corporation for Public Broadcasting

.
Watch The Shaw Festival: Behind the Curtain
55:48
Published:
The Shaw Festival: Behind the Curtain
The Shaw Festival, home to one of North America's most critically-acclaimed theater companies, hosts an annual series of plays at Niagara-on-the-Lake, Ontario this April.
The Shaw Festival: Behind the Curtain
takes viewers behind the scenes to see the season's preparations.
Funders:

The John R. Oishei Foundation, Rogers Documentary Fund, and Rogers Cable Network Fund. Additional support from Martha & Tom Hyde, Margaret & Jim Fleck, The William and Nona Heaslip Foundation, The Peter C. Cornell Trust, and Susan B. and Richard V. Lee. With participation from The Government of Canada - The Canadian Film or Video Production Tax Credit Program and The Ontario Media Development Corporation.
Watch If Our Water Could Talk
28:02
Published:
If Our Water Could Talk
A WNED-TV docuseries,
If Our Water Could Talk
examines the issues facing Buffalo's waterfront—from pollution to conservation and the effects of industrialization—and possible steps to reconnect the community to the Buffalo River.
Funders:

HSBC and Honeywell. With additional funding from The Joy Family Foundation, Lawley Insurance and The Baird Foundation.