Eton - American Red Cross Blackout Buddy Charge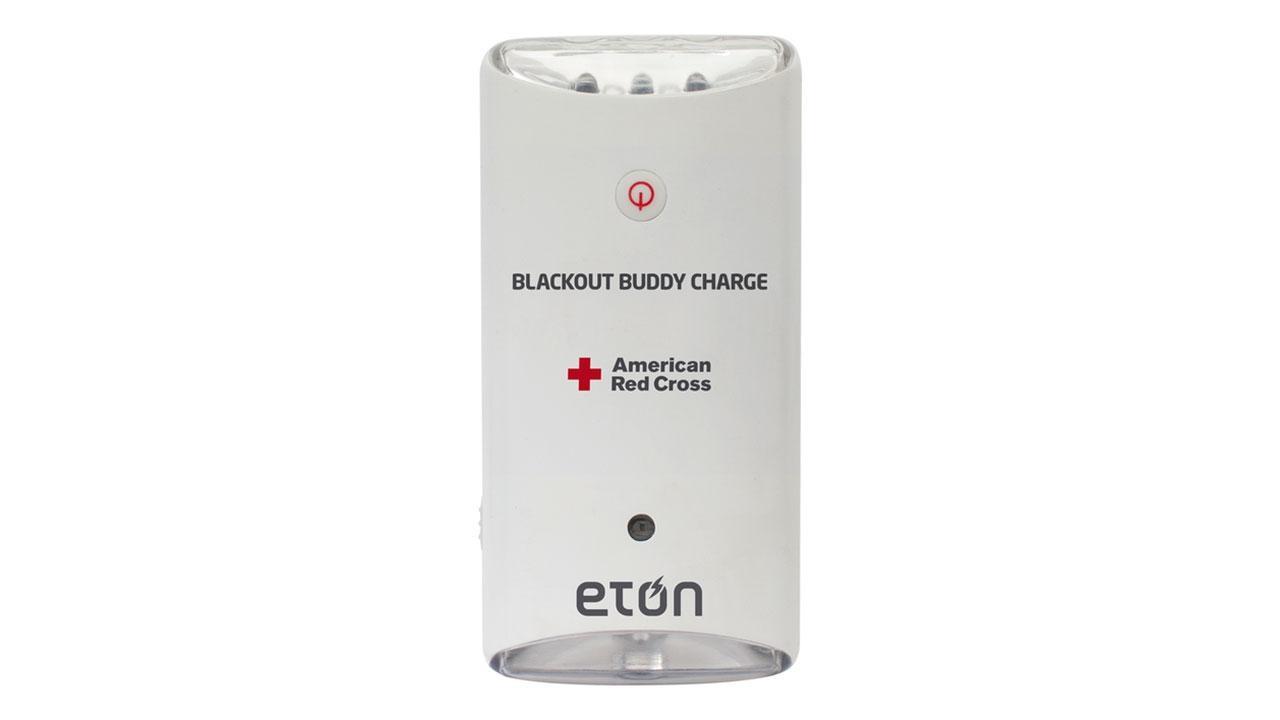 Be Red Cross Ready with the Blackout Buddy Charge, equipped with an emergency LED blackout flashlight that doubles as a nightlight and 2 USB ports to charge your devices. Keep Blackout Buddy in a wall socket as a nightlight. In the event of a power failure, Blackout Buddy's LED light will automatically turn on so you can find your way and carry it as a flashlight.
Features
Allows you to charge your devices via USB after removed from outlet (or from power outtage)
Motion detector will light up flash light when object passes in front.
Bright emergency 3 LED light
Two 5V=1A USB Ports
2000 mAh lithium battery
Lights up when there is a power failure or blackout
Swivel movement directs light where you need it
Can be used as a flashlight
One LED night light
Fold-up prongs plug directly into electrical socket for constant charge