Rescan Day is March 13, 2020 for WNED PBS, WNED Create and WNED PBS KIDS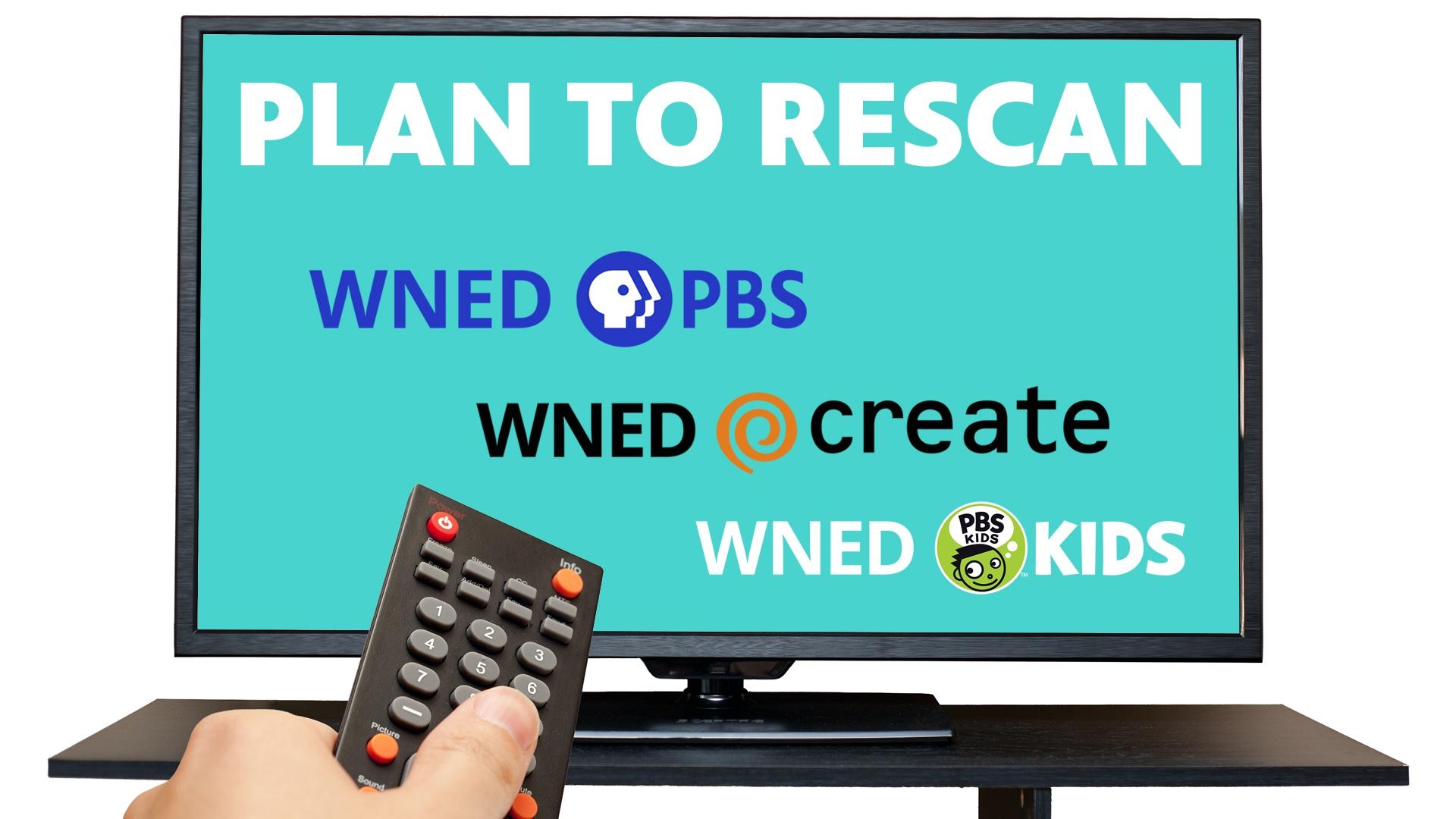 OVER THE AIR ANTENNA VIEWERS ONLY
What does that mean for you?
If you watch any Buffalo Toronto Public Media channels using an antenna, there is an important day coming up that you need to know about.
On Friday, March 13th WNED PBS, WNED Create and WNED PBS KIDS moved to another frequency. If you use an antenna to watch TV for free, you will need to rescan on or after March 13 to continue receiving the signals.
This means you'll need to grab your remote and rescan your channels to keep watching many of your favorite programs such as Antiques Roadshow, MASTERPIECE, Nature, NOVA, Rick Steves' Europe, Daniel Tiger's Neighborhood and more.
Follow three simple steps to continue receiving these channels. One – press menu on your remote control. Two – select setup. Three – choose antenna then, channel scan or auto tune. Your TV will rescan all available channels. This can't be done before March 13th!
Have you rescanned your TV on or after March 13th and are not receiving 17.1, 2 & 3?
Try going to Channel 29.1. Position your antenna to the greatest signal strength for this channel. Then do another rescan. That should bring our channel back.
If that doesn't work try going directly to 31.1 and adding it manually.
If you live in the Kitchener, Ontario area, we have some disappointing news. Unfortunately, our new virtual channel is blocked by City-TV and you will not be able to get our channels.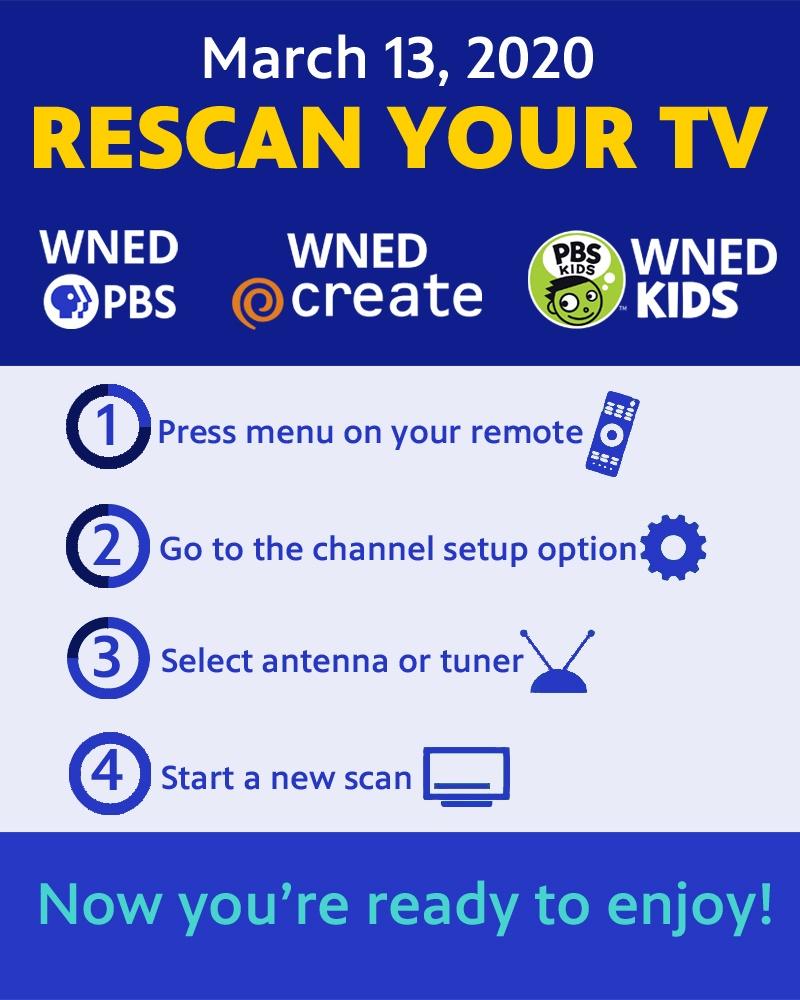 TV & Antenna Manufacturer Resources for Rescan Info
Because specific rescan procedures may vary by manufacturer, please consult the links below for the online support pages of many popular brands.
How to Rescan Your TV and Converter Box
View this web tutorial to learn how to rescan your TVs and converter boxes to prepare for WNED PBS, WNED Create and WNED PBS KIDS frequency moves on March 13, 2020.
For more information, including information about how to rescan and reasons for the change, please visit fcc.gov/TVrescan. There's even a handy interactive digital TV map there which allows you to put in your home address to pull up all the stations that should be available to you with an antenna. Additionally, the National Association of Broadcasters has created an informative website at tvanswers.org.
Still have questions? The FCC offers a dedicated TV Transition Hotline, with live help from 8 AM to 1 AM (including weekends). Call 1-888-CALLFCC (1-888-225-5322), then press 6.