In cities around the world, concert halls are an essential gathering place. Some are massive, catering to as many people as possible. Many are architectural works of art and others were built for acoustical perfection. Only a few concert halls in the world are revered for all three. One of those, designed by world-renowned architects Eliel and Eero Saarinen, is Kleinhans Music Hall.
Kleinhans Music Hall, nestled in a Buffalo neighborhood, is a national historic landmark, internationally recognized as one of the greatest music halls. The dream of a world-class music hall began with Ed and Mary Kleinhans who loved music and left a generous gift to the Buffalo Foundation to benefit the city. With additional funds from the Public Works Administration, the hall became a reality. Kleinhans' Gift to Buffalo details that journey and explores memories created in this vibrant civic auditorium.
The documentary shows the important place Kleinhans holds in Buffalo's history and in its current renaissance. Since its opening in 1940, it has been the home of the Buffalo Philharmonic Orchestra and offered a stage for national changemakers like Dr. Martin Luther King, Jr., Bob Dylan, and Toni Morrison. It's also the place where families celebrate important milestones like graduating from school, getting married, or attending a child's dance recital.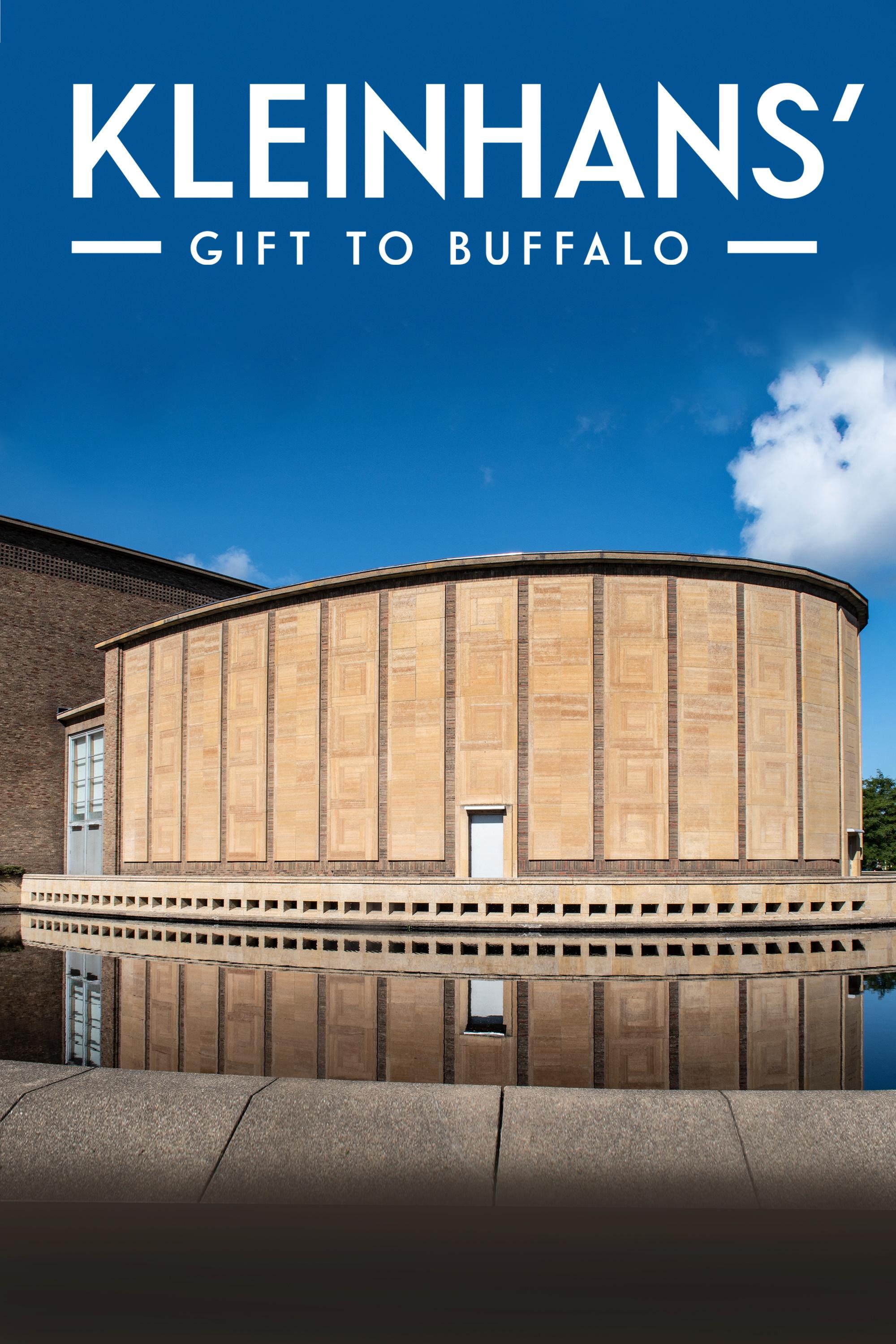 LAUREN BECKER
Lauren Becker is a former National Park Service interpretive ranger who's worked in various fields — literally: volunteering in the Canadian Arctic, teaching night sky constellations in the Badlands of South Dakota, and guiding hikes in Oregon's Crater Lake National Park. In 2015, she launched FLAT HAT EXHIBITS to bring the NPS ethos to the broader world by designing exhibits that make day-to-day life more interesting and meaningful. Since creating the exhibit celebrating the 75th anniversary of Kleinhans Music Hall, Lauren continues her archive work, gives tours of the building, and researches and shares the inspiring story of Kleinhans' gift to Buffalo.
"The fact that the hall is still here, that is a testament to everybody who's taken care of it… that's what Kleinhans has meant to me… It's the music, but it's also the people who made that possible, and it's a very uplifting story."
---
BRIAN CARTER
Brian Carter, a graduate of the Nottingham School of Architecture and the University of Toronto, is a registered architect in the United Kingdom. He worked in practice with Arup in London, responsible for designing several award-winning projects.
Carter is the author of several books on modern architecture, including Johnson Wax Administration Building and Research Tower (Phaidon Press, 1998) and co-author of All-American: Innovation in American Architecture (Thames & Hudson, 2002). The initiator of buffaloBOOKS he contributes to several international journals, including Detail, The Architectural Review and Architectural Design. An external examiner in the United Kingdom and Canada and a peer reviewer for the GSA Design Excellence program in the United States, Carter is a Fellow of the Royal Society of Arts.
Kleinhans Music Hall by Brian Carter
This book documents the design and development of the Kleinhans Music Hall in Buffalo. The building, which is arguably the most significant of a series of projects that were designed collaboratively by Eliel and Eero Saarinen, opened in 1940. https://kleinhansbuffalo.org/merchandise/
"The concert hall here, as you know, was designed very carefully with an acoustician, so the building is like a musical instrument…there are places with music at lots of different spaces within the building. So, the Mary Seaton Room has space for music, but it also can be used for parties for graduations. So, the building is truly music in a community setting."
---
CLOTILDE PEREZ-BODE DEDECKER
Internationally recognized as a leader in philanthropy, Clotilde Perez-Bode Dedecker is President and Chief Executive Officer of the Community Foundation for Greater Buffalo. Since 2005, Clotilde has led the Community Foundation's strategy to create meaningful community change on behalf of the clients who have chosen to support this work. In 1934, Edward and Mary Seaton Kleinhans bequeathed their estates to the Community Foundation, leading efforts to construct Kleinhans Music Hall, which opened in 1940. The Community Foundation continues to honor the Kleinhans' legacy. It also brings together community partners to advance significant change with programs like Say Yes Buffalo, Greater Buffalo Racial Equity Roundtable, and the WNY Impact Investment Fund, to name a few.
A naturalized U.S. citizen and a native of Cuba, Clotilde walked across the Kleinhans Music Hall stage for her high school graduation. She went on to earn her B.A. from Canisius College and M.A. in Education from the State University of New York at Buffalo. She has received numerous honors and awards for her contributions. In recognition of her civic sector expertise, Clotilde was appointed to the White House Council on Service and Civic Participation and named co-chair of the U.S. Committee of the United Nations International Year of the Volunteer.
To learn more about Clotilde Perez-Bode Dedecker, visit Community Foundation for Greater Buffalo.
"Kleinhans is a place for everyone at every age and every stage, and very proud to have personally enjoyed this location at so many different stages in my life. I graduated from high school and walked across that stage myself. I've done community events here. We've had family events here. It has been in our family, as an immigrant family to this community, a place where so many of our milestones have been celebrated."
---
JOANN FALLETTA
Multiple Grammy Award-winning conductor JoAnn Falletta has called Kleinhans Music Hall and Buffalo home since 1998. She serves as Music Director of the Buffalo Philharmonic, the Connie and Marc Jacobson Music Director Laureate of the Virginia Symphony, Principal Guest Conductor of the Brevard Music Center, and Artistic Adviser to the Hawaii Symphony. She was recently named one of the "Fifty Great Conductors," past and present, by Gramophone Magazine. She is hailed for her work as a conductor, recording artist, audience builder, and champion of American composers.
Upon her appointment as Music Director of the Buffalo Philharmonic, Falletta became the first woman to lead a major American ensemble. As Music Director of the Buffalo Philharmonic, she has brought the orchestra to an unprecedented level of national and international prominence.
To learn more about JoAnn Falletta, visit joannfalletta.com
"What's wonderful about Kleinhans is, it's very big, but somehow the audience feels like it's an intimate hall…You feel close to the music, and you feel close to the orchestra. It's designed in a miraculous way that brings us close together."
---
PAUL GOLDBERGER
Paul Goldberger, who the Huffington Post has called "the leading figure in architecture criticism," is now a Contributing Editor at Vanity Fair. From 1997 through 2011, he served as the Architecture Critic for The New Yorker, where he wrote the magazine's celebrated "Sky Line" column. Goldberger also holds the Joseph Urban Chair in Design and Architecture at The New School in New York City. He was formerly Dean of the Parsons school of design, a division of The New School. He began his career at The New York Times, wherein 1984, his architecture criticism was awarded the Pulitzer Prize for Distinguished Criticism, the highest award in journalism.
He is the author of several books, most recently Ballpark: Baseball in the American City (Alfred A Knopf, 2019). His other works include Building Art: The Life and Work of Frank Gehry" (Alfred A Knopf, 2015), Why Architecture Matters (Yale University Press, 2009); Building Up and Tearing Down: Reflections on the Age of Architecture, a collection of his architecture essays (Monacelli Press, 2009) and Christo and Jeanne-Claude (Taschen, 2010).
"There's always an emotional component to it. And you feel that very much in Kleinhans that this is a building meant to evoke an emotional response. It's meant to feel again, not ornate like a movie palace for the 20s might've been, but nevertheless, to never make you feel that the architects are not thinking of your visual and emotional comfort all the time."
---
ANTHONY GRECO
Anthony Greco is a historian and exhibit curator at The Buffalo History Museum, where he has worked since 2007. He holds degrees in history and criminal justice from SUNY Fredonia and Buffalo State. In 2020, he began the Buffalo History Museum Podcast, which has earned two grants from the National Endowment for the Humanities, and won Buffalo Spree's "Best of Buffalo" Podcast award in 2021. Anthony also serves as historian for The Buffalo Club, where he has worked since 2006.
You can listen to Anthony's podcast at https://thebuffalohistorymuseum.podbean.com/ or on Spotify and Apple Podcasts.
"Traditionally, Buffalo's west side has been a neighborhood that has been a landing spot for new immigrant groups that come here while they're looking to get themselves established… And that's the consistent part of so much of the west side's cultural fabric. And part of the sense of identity, with the sense of place, is to give people that feeling that they belong. So I think music and having a music hall like Kleinhans where people can assemble forges that sense of community."
---
DENISE PRINCE
Denise Prince grew up in Buffalo, New York, and she regularly attended concerts at Kleinhans Music Hall throughout her life. In 2011, she earned her Master of Arts at SUNY Buffalo after completing her thesis, Kleinhans Music Hall: A Study in Modern Sound. In addition, Ms. Prince is passionate about Buffalo architecture and has volunteered for nearly 25 years for various organizations as an architectural docent.
"We Buffalonians always say how excellent the acoustics are here. So I wanted to learn about why, what is it, what makes the acoustics so good?"
---
CASIMIRO D. RODRIGUEZ, SR.
Casimiro D. Rodriguez Sr. was born and raised in WNY. He is the President of the Hispanic Heritage Council of Western New York. He has lived a lifetime of advocacy for Buffalo's Latino Community in different areas of education, health, social and economic equality. He earned a B.A. in American Government from University at Buffalo and studied management at the General Motors Institute. After 34 years of dutiful service, he retired from G.M. Casimiro is passionate for community progress and envisions what can be accomplished in the future of Buffalo's community built on the strengths of everyone working together for the benefit of all. He is driven by social justice, where you can find the core of his dedication to today's community and tomorrow's leaders. He is a catalyst for revival and progress, bringing people of different faiths and races together for a common goal.
"We're very fortunate because this glorious historic building sits right in the heart of our Hispanic Latino community…and it's a connection… that's why for the last decade or more, we've built a very strong relationship with Kleinhans Music Hall, the Buffalo Philharmonic, with the musicians, the folks that work here, because it's like a community facility."
---
Kleinhans' Gift to Buffalo
Production Credits
Produced and Written by
Lynne Bader
Edited by
Christopher Thomas
Narrated by
Natasha Marchewka
Cinematographers
Jack Cummings
James P. Gribbins
Isaac Mathes
Jim Zinkowski
Drone Photography
Jeffrey Scruggs Photography
Additional Videography
Bailey Critoph
Tristan Daley
Sound Recordists
Tami Coleman
Bailey Critoph
Sound Design
Shaun M. Mullins
Propellerhead Media
Animation
M. Akram Shibly
Title Design
Christopher Hyzy
Production Manager
Tami Coleman
Production Coordinator
Sufana Wajed
Production Assistants
Ian Cherico
Heather Raub
Production Interns
Steven Clare
Joana Leamon
Elizabeth Maroshick
Engineer in Charge
Tom Vogel
Story and Archival Research
Chris Bové
Promotion
Heather Hare
Elyse Breeze
Tia Piotrowski
Web Design
Christy Anne May
Nathen Schneekloth
Foundation Development
Lori Bannister
Education and Outreach
Beth Fronckowiak
Samantha Kittinger
Project Advisor
Lauren Becker
Images and video courtesy of:
Collection of the Buffalo History Museum
Goldome/Nagle Collection
Larkin Company Collection
Elissa Banas
Buffalo Philharmonic Orchestra
David Candlena
Buffalo Chamber Music Society
Crowley Webb
Drea d'Nur
Karen Geiger
Hispanic Heritage Council of Western New York
The King Center
Cranbrook Archives:
Cranbrook Center for Collections and Research
Just Buffalo Literary Center
Kleinhans Music Hall
Library of Congress
Michael McEntarfer
Casimiro D. Rodriguez, Sr.
Joy Scime
Special Thanks
Kleinhans Music Hall
Nicole BodemerReneé Radzavich
Buffalo Philharmonic Orchestra
Jennifer Barbee
Alison Bolton
Luke Borkowski
Nikki Chooi
Wendy Diina
Connor Schloop
Cary Trout
Executive Producer
David C. Rotterman
"Kleinhans' Gift to Buffalo" is a Production of Buffalo Toronto Public Media who is solely responsible for its content.
© 2022 Western New York Public Broadcasting Association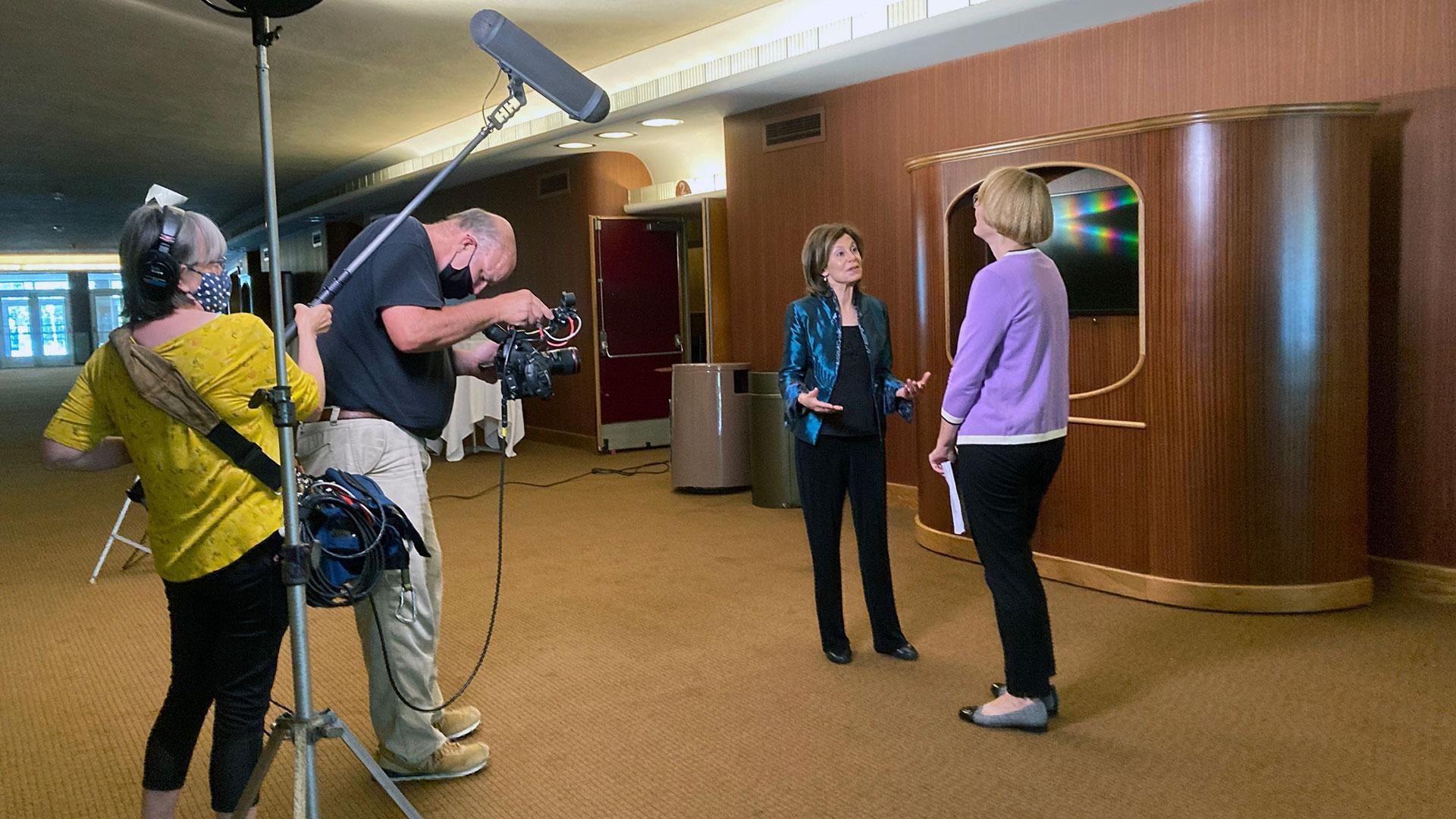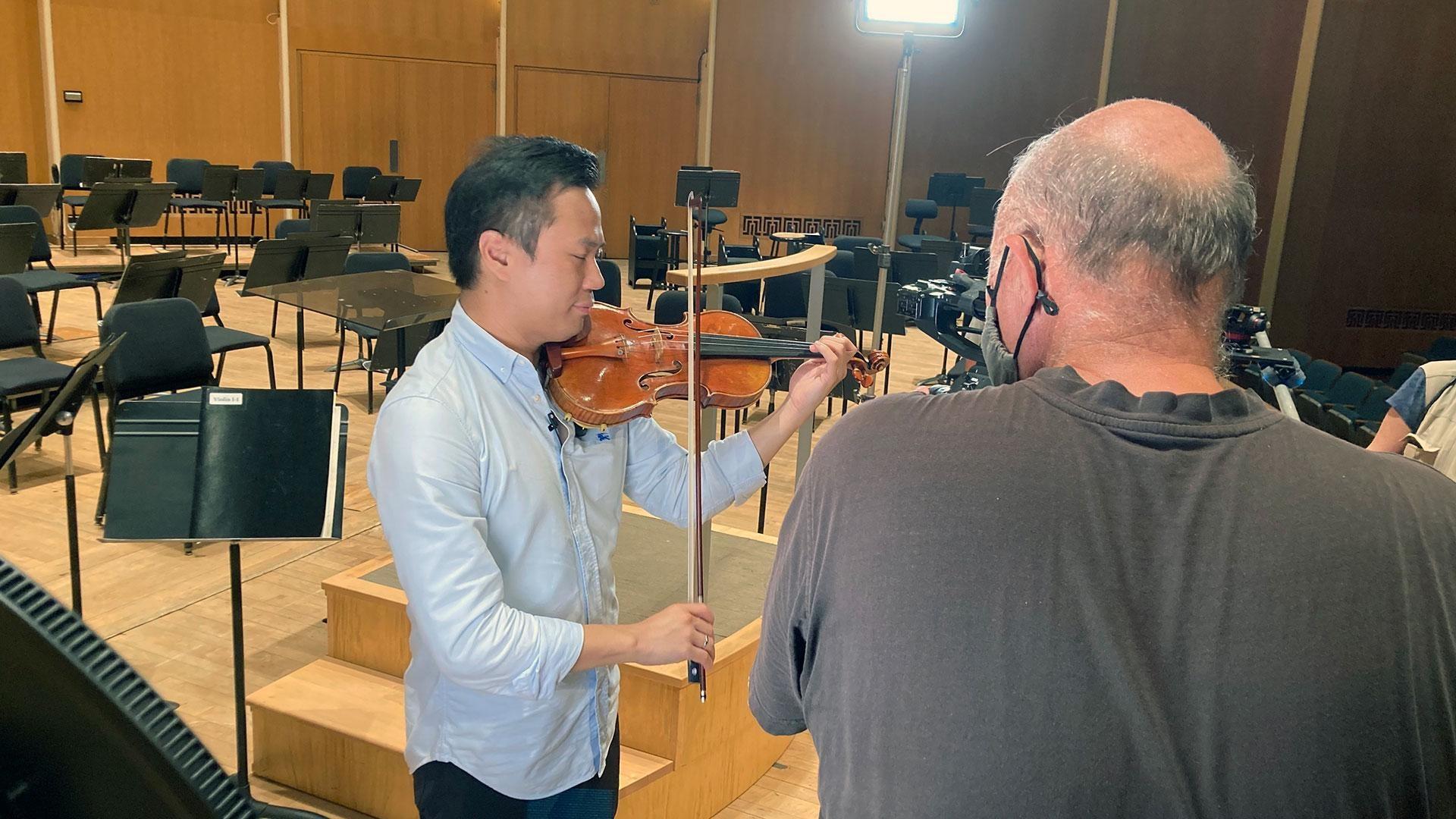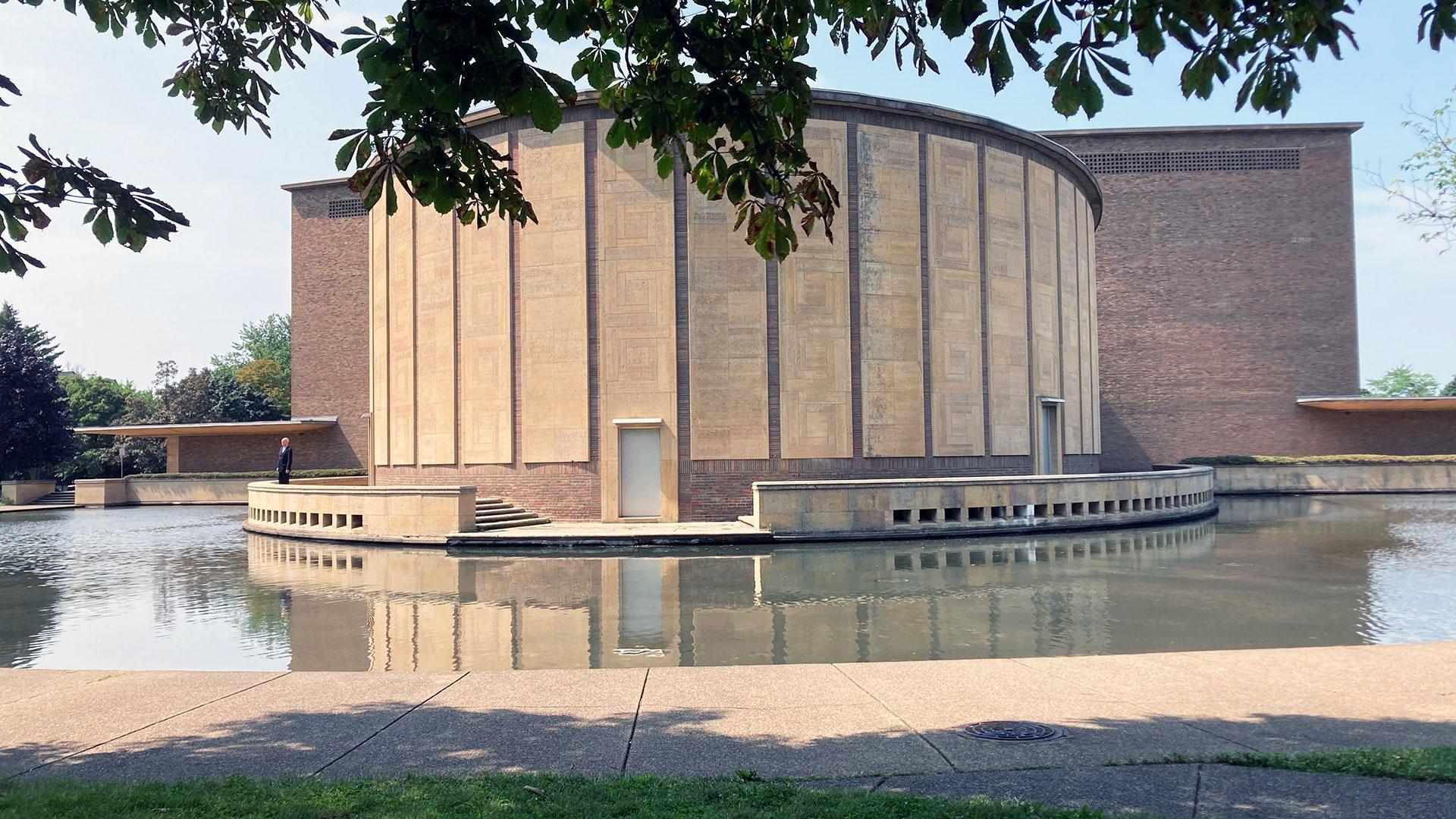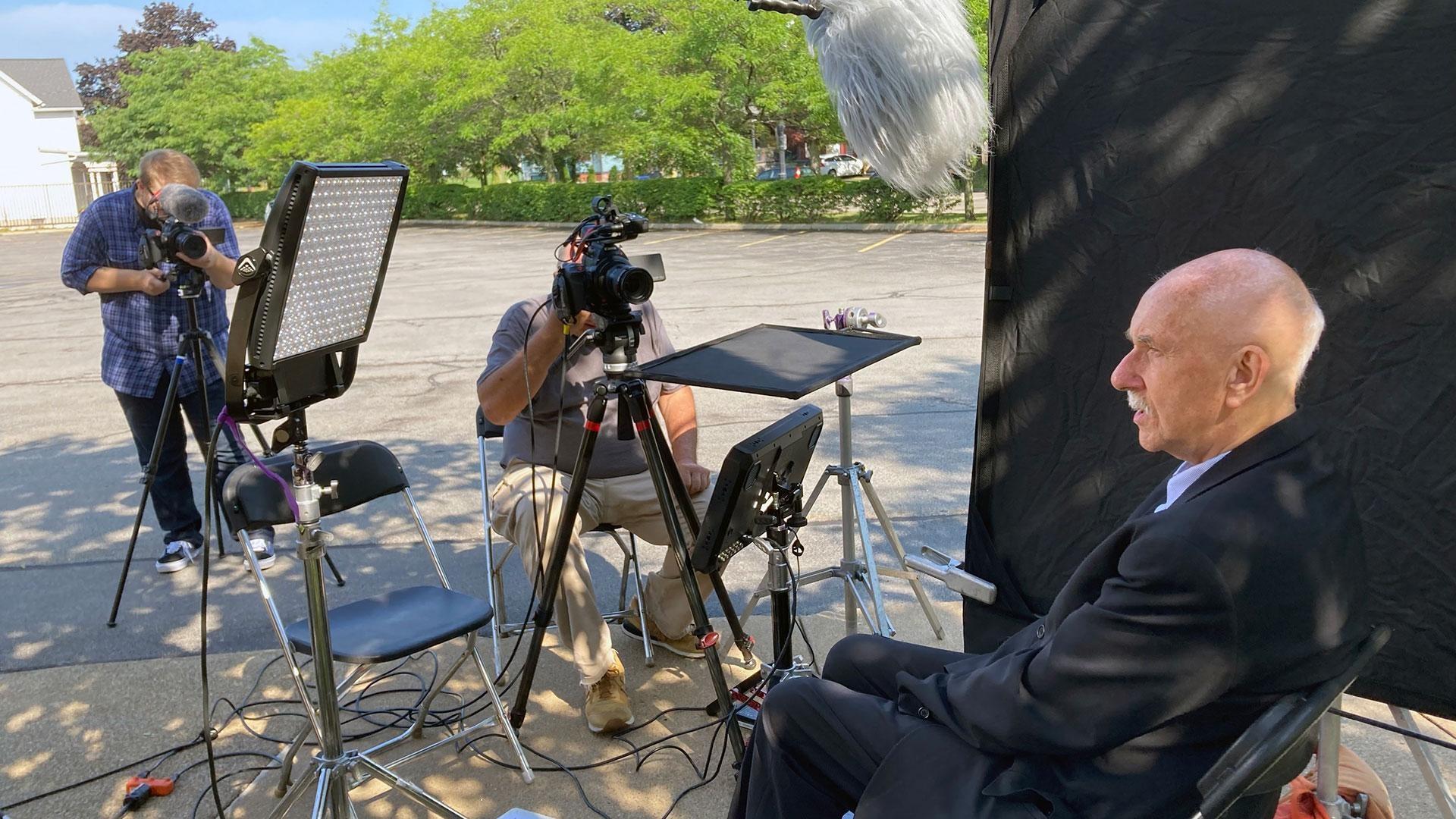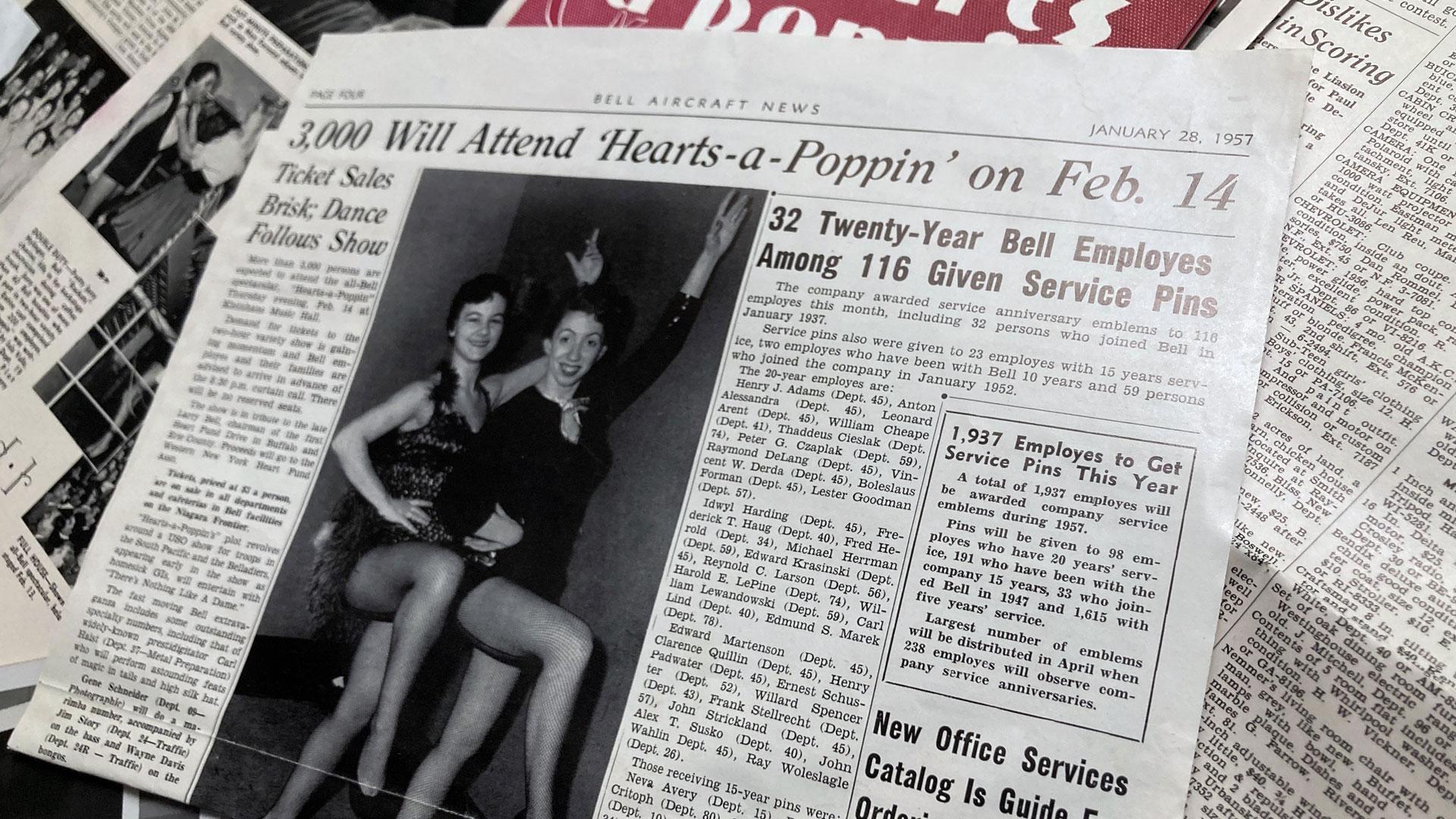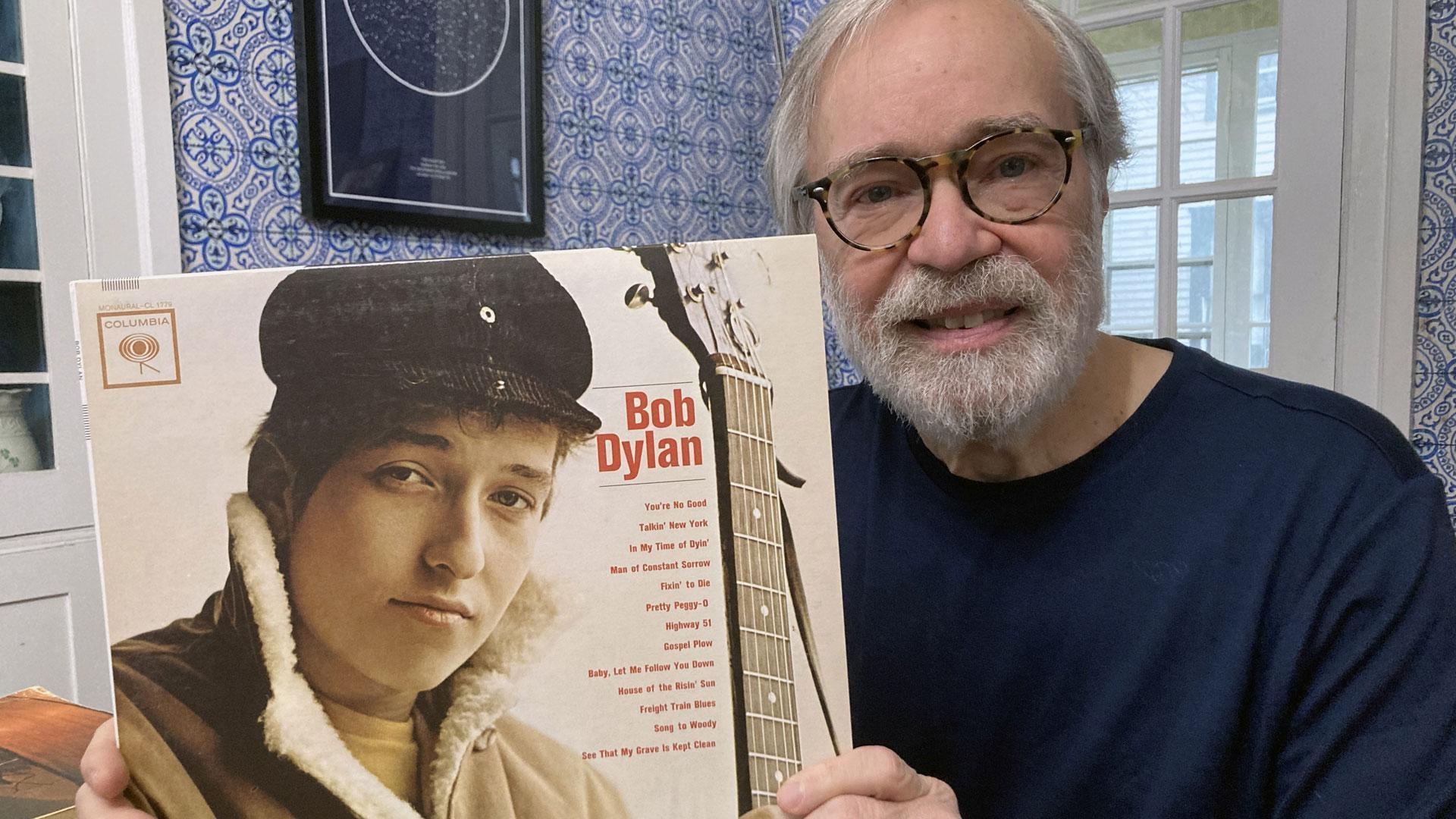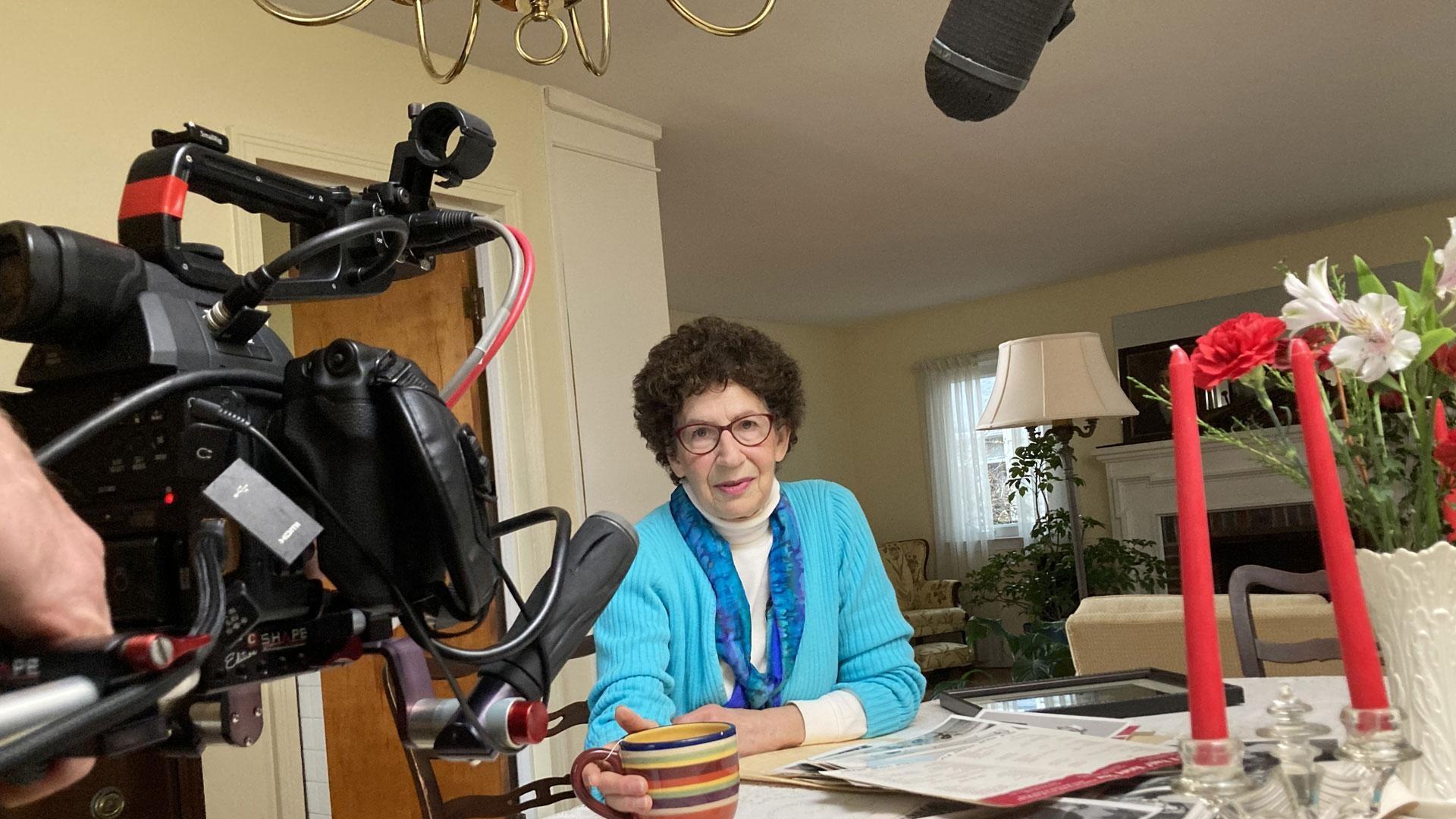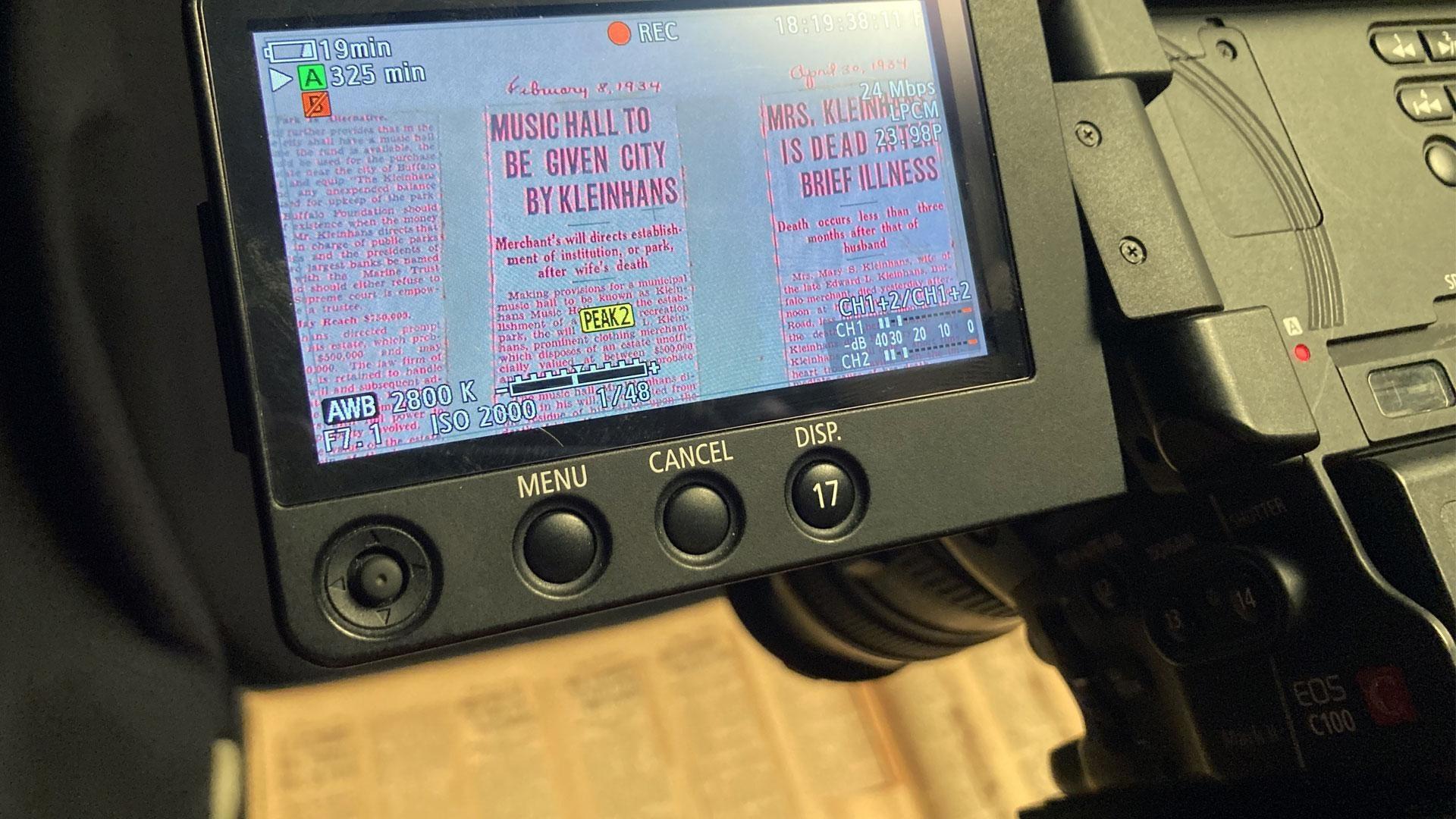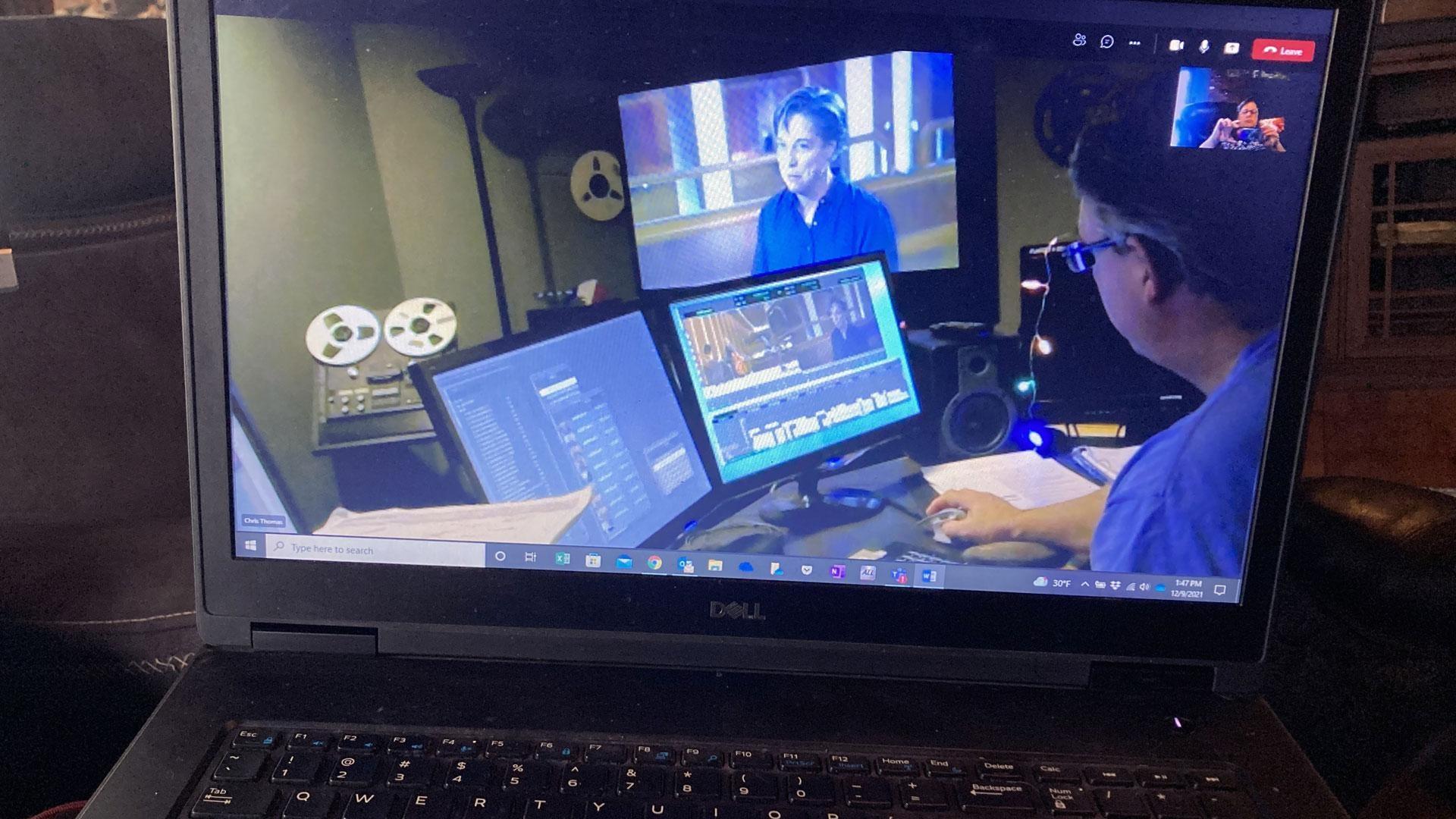 Behind the Scenes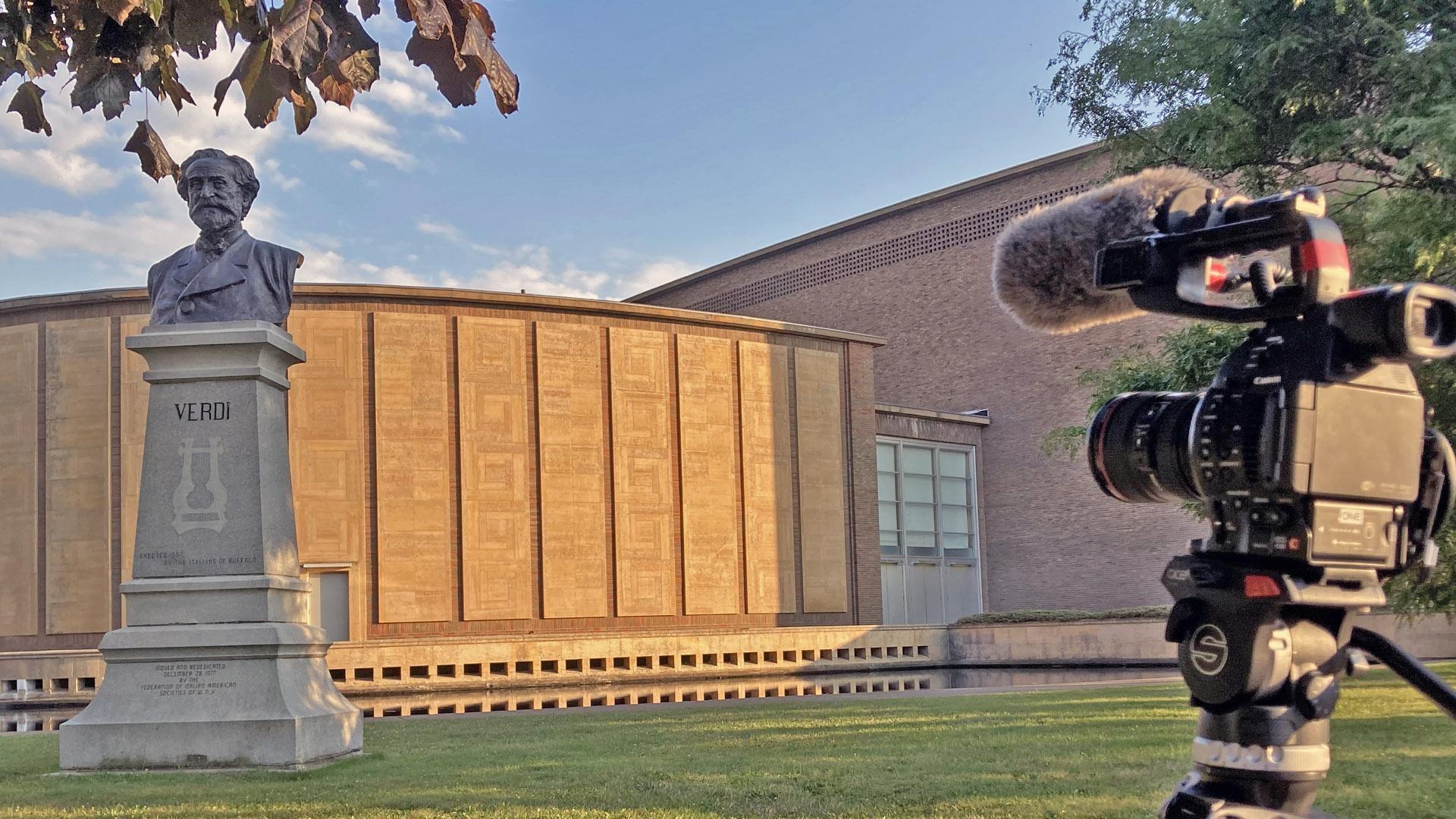 Kleinhans' Gift to Buffalo
Kleinhans Music Hall, nestled in a Buffalo neighborhood, is a national historic landmark, internationally recognized as one of the greatest music halls.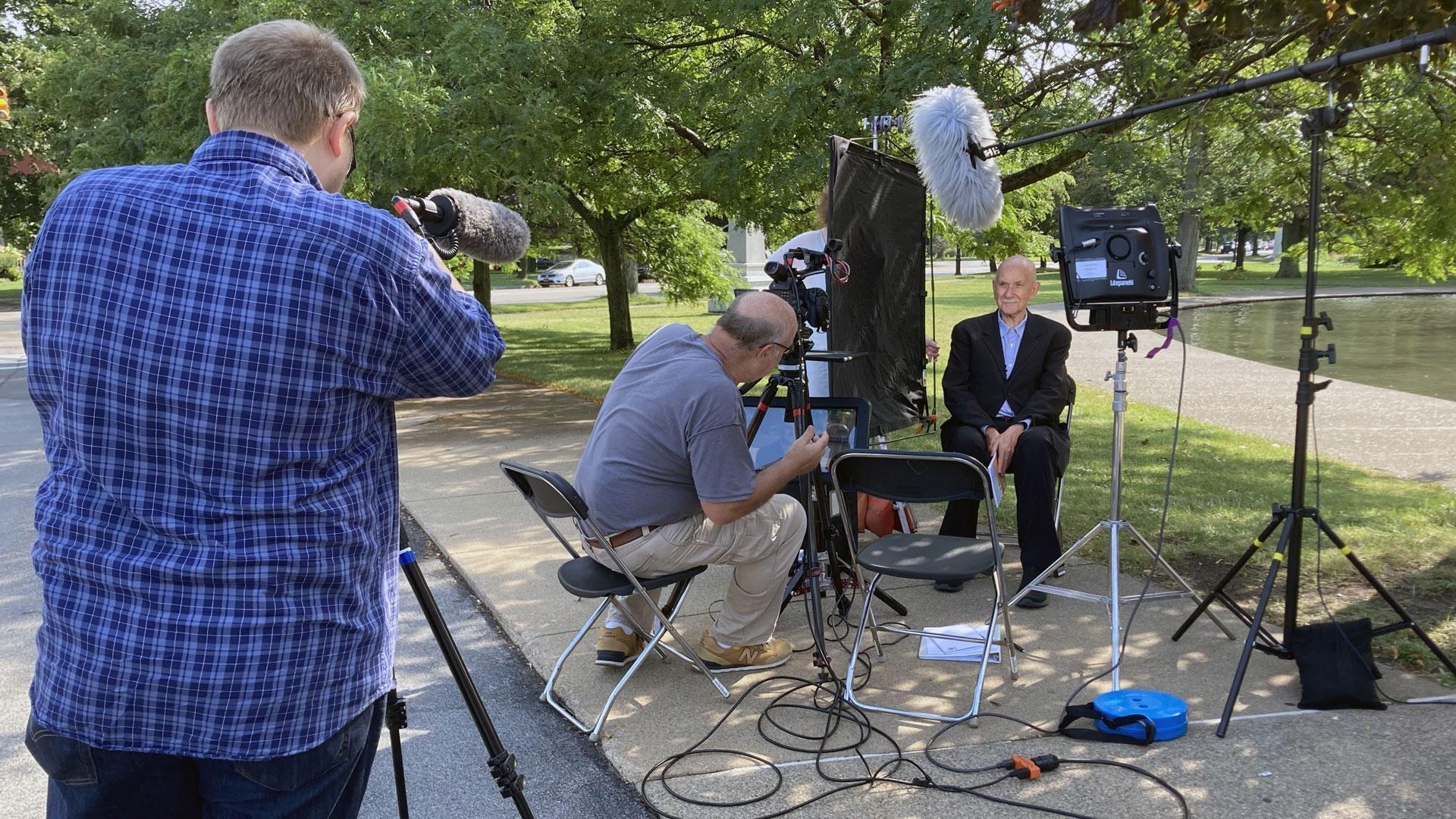 Kleinhans' Gift to Buffalo
Production assistant, Bailey Critoph, captures footage from a second camera while Cinematographer Jack Cummings finishes setting up an interview with Dr. Brian Carter.
Kleinhans' Gift to Buffalo
The archives in this clip book were fascinating. It's a fantastic story about family, music, and community.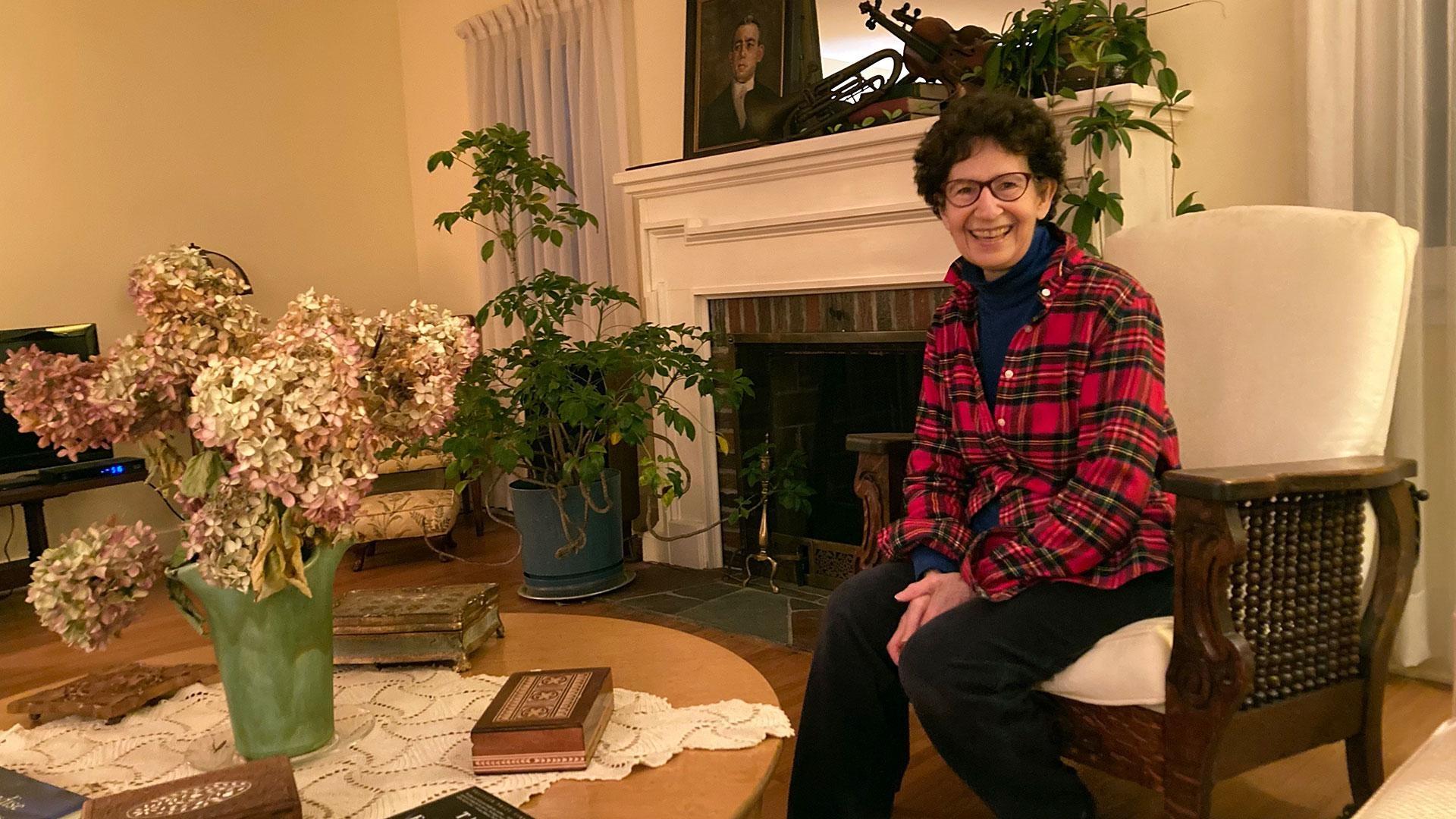 Kleinhans' Gift to Buffal0
Joy Scime is one of more than 100 individuals who shared their stories with us. Visit the Kleinhans Memories section to see more!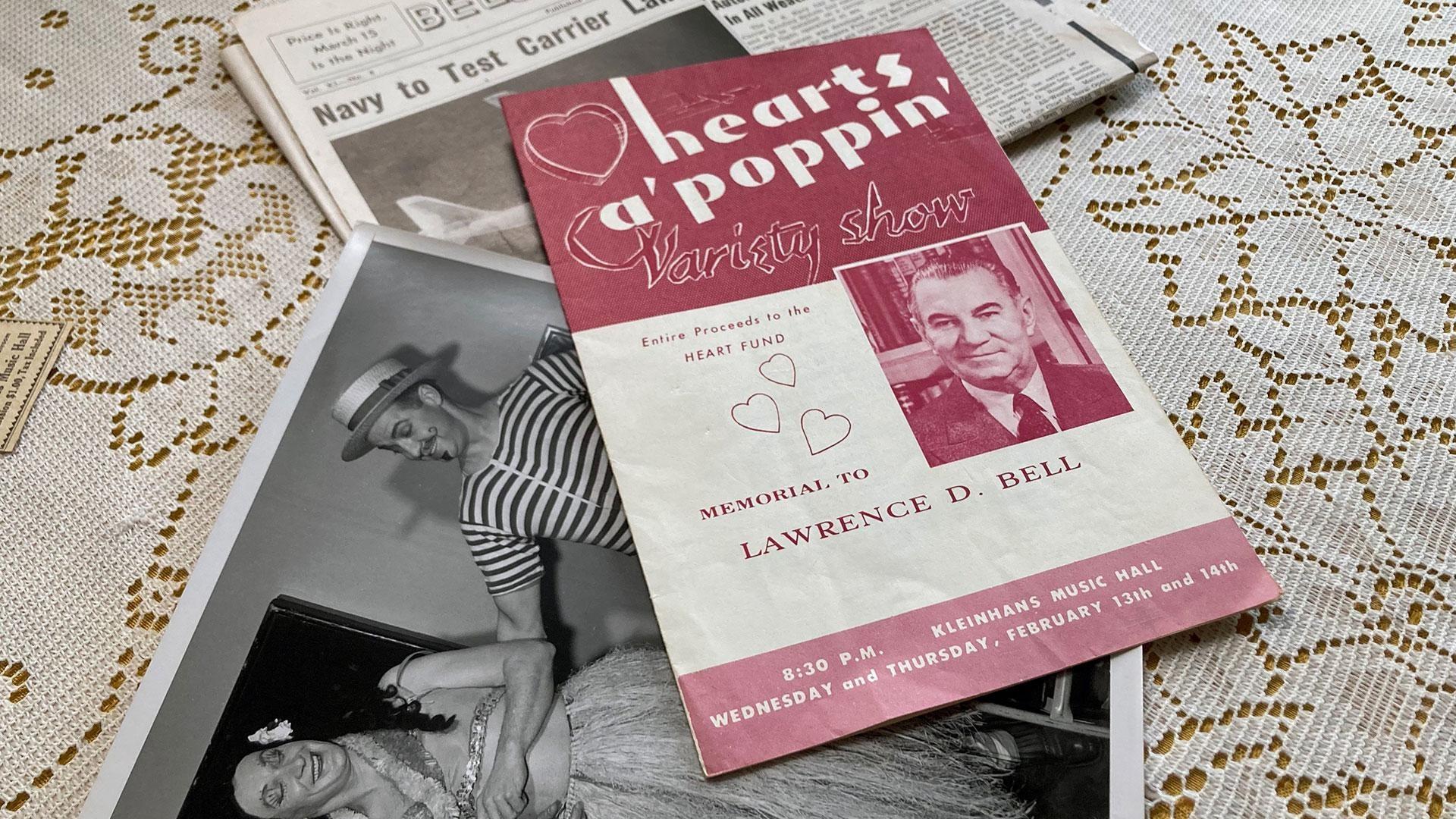 Kleinhans' Gift to Buffalo
During the 1950s and 60s, Kleinhans Music Hall welcomed a fantastic mix of community-led events like "Hearts a' Poppin'," a variety show put on by the employees of Bell Aircraft – in memory of Lawrence Bell – to support the Heart Fund.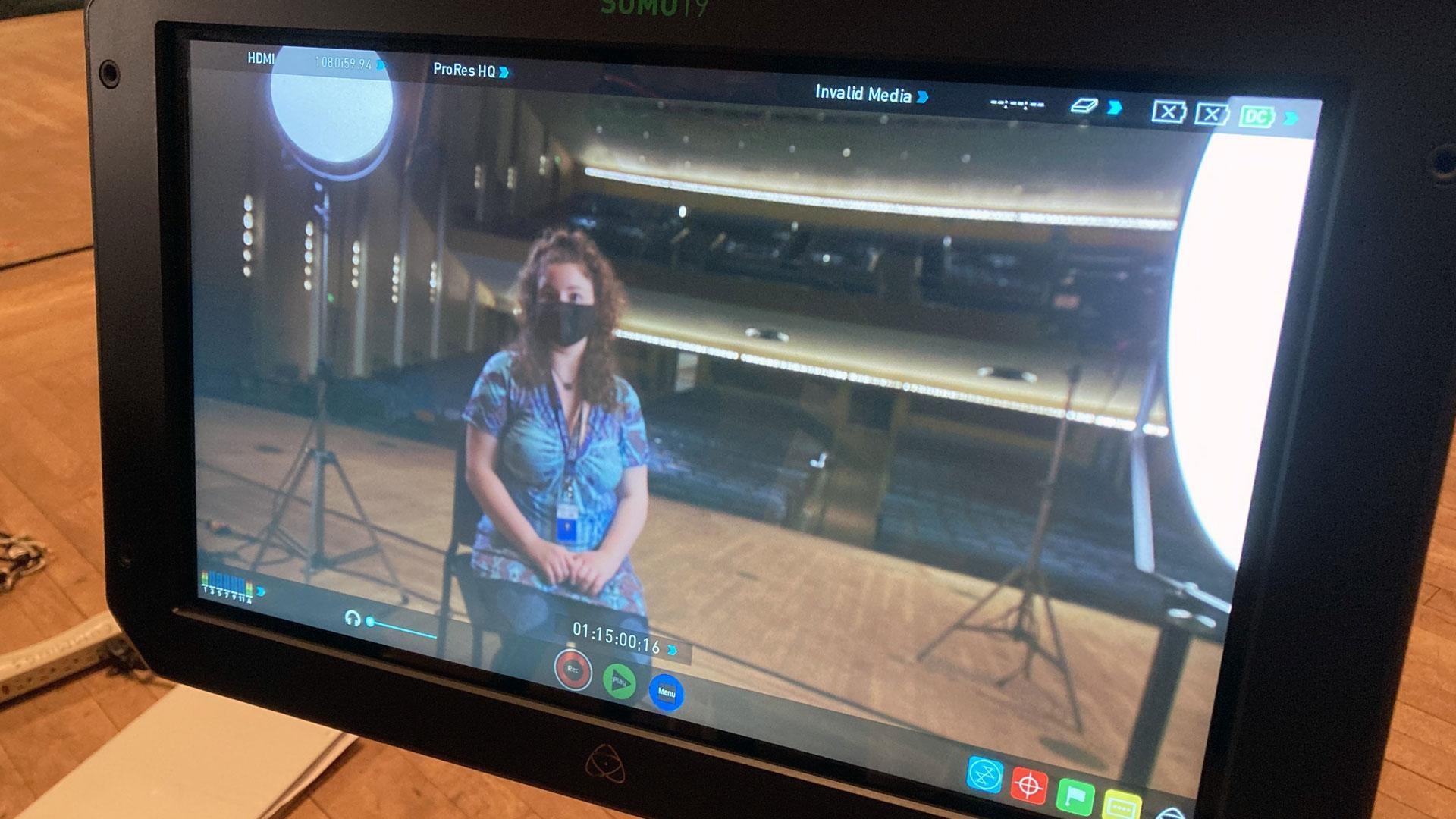 Kleinhans' Gift to Buffalo
Production Assistant Heather Raub sits in for JoAnn Falletta while the crew lights the scene.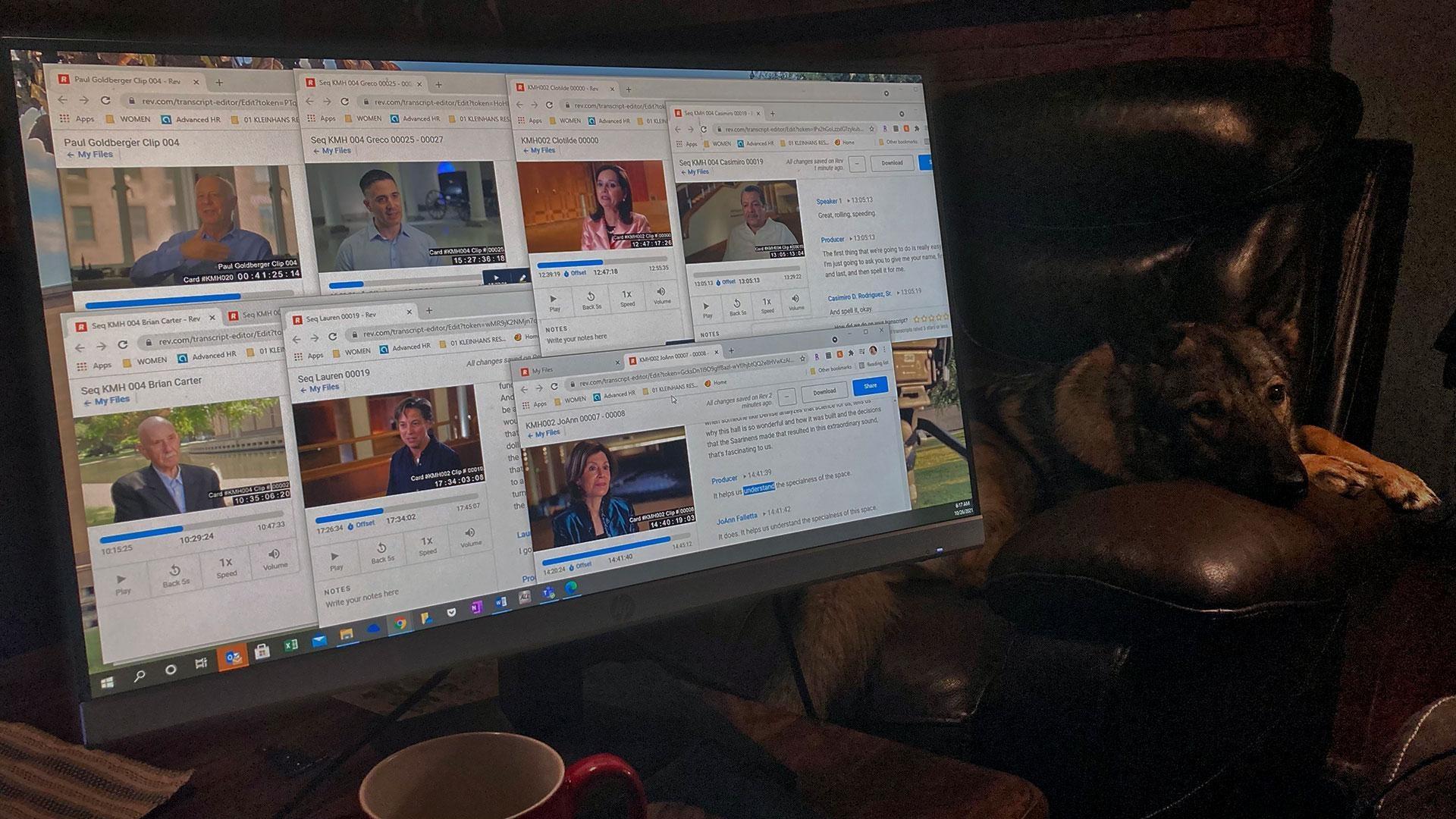 Kleinhans' Gift to Buffalo
During the pandemic, producer Lynne Bader worked from home. In this picture, she is pouring over interview transcripts with her trusted German Shepherd assistant, Sydney.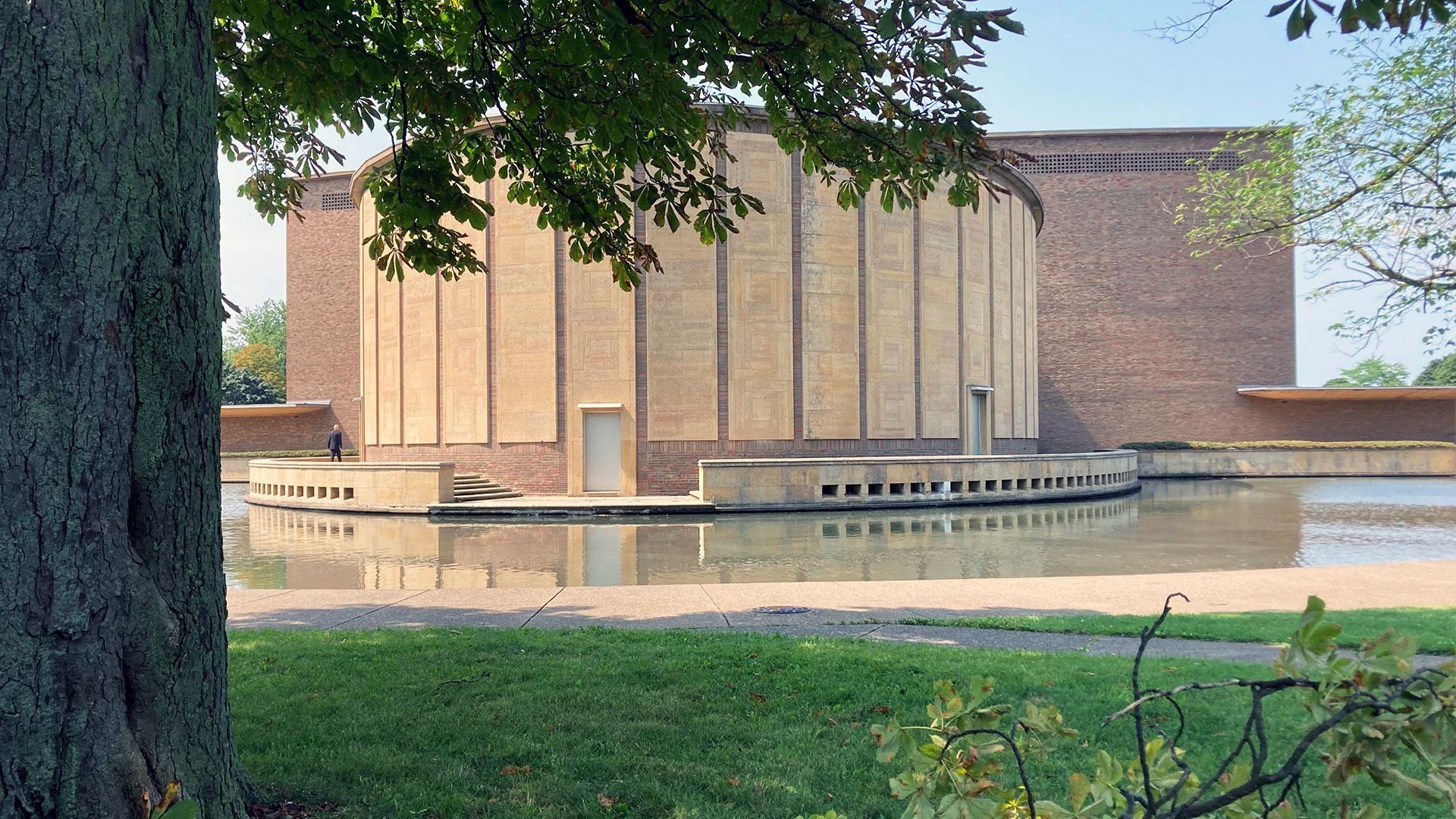 Kleinhans' Gift to Buffalo
The beauty in the simple curves and lines of the hall found producer, Lynne Bader, inspired to stop and take this shot between interviews.

Major funding for Kleinhans' Gift to Buffalo is provided by Clement & Karen Arrison, The Baird Foundation, Francis & Cindy Letro and Bob Skerker, with additional funding from Bond Schoeneck & King, Peter & Maria Eliopoulos, Daniel & Barbara Hart and Jeremy & Sally Oczek.