In an immersive narrative, Ken Burns and Lynn Novick tell the epic story of the Vietnam War as it has never before been told on film. The Vietnam War features testimony from nearly 80 witnesses, including many Americans who fought in the war and others who opposed it, as well as Vietnamese combatants and civilians from both the winning and losing sides.
THE VIETNAM WAR | The Reviews Are In | PBS
America's top critics are unanimous in their praise for The Vietnam War on PBS.
---
Episodes

Episode One - Déjà Vu (1858-1961)
After a long and brutal war, Vietnamese revolutionaries led by Ho Chi Minh end nearly a century of French colonial occupation. With the Cold War intensifying, Vietnam is divided in two at Geneva. Communists in the north aim to reunify the country, while America supports Ngo Dinh Diem's untested regime in the south.

Episode Two - Riding the Tiger (1961-1963) | begins at 10:30pm
President Kennedy inspires idealistic young Americans to serve their country and wrestles with how deeply to get involved in South Vietnam. As the increasingly autocratic Diem regime faces a growing communist insurgency and widespread Buddhist protests, a grave political crisis unfolds.

Episode Three - The River Styx (January 1964-December 1965)
With South Vietnam in chaos, hardliners in Hanoi seize the initiative and send combat troops to the south, accelerating the insurgency. Fearing Saigon's collapse, President Johnson escalates America's military commitment, authorizing sustained bombing of the north and deploying ground troops in the south.

Episode Four - Resolve (January 1966-June 1967)
Defying American airpower, North Vietnamese troops and materiel stream down the Ho Chi Minh Trail into the south, while Saigon struggles to "pacify the countryside." As an antiwar movement builds back home, hundreds of thousands of soldiers and Marines discover that the war they are being asked to fight in Vietnam is nothing like their fathers' war.

Episode Five - This Is What We Do (July 1967-December 1967)
American casualties and enemy body counts mount as Marines face deadly North Vietnamese ambushes and artillery south of the DMZ and Army units chase an elusive enemy in the central highlands. Hanoi lays plans for a massive surprise offensive, and the Johnson Administration reassures the American public that victory is in sight

Episode Six - Things Fall Apart (January 1968-July 1968)
On the eve of the Tet holiday, North Vietnamese and Viet Cong forces launch surprise attacks on cities and military bases throughout the south, suffering devastating losses but casting grave doubt on Johnson's promise that there is "light at the end of the tunnel." The president decides not to run again and the country is staggered by assassinations and unrest.

Episode Seven - The Veneer of Civilization (June 1968-May 1969)
Public support for the war declines, and American men of draft age face difficult decisions and wrenching moral choices. After police battle with demonstrators in the streets of Chicago, Richard Nixon wins the presidency, promising law and order at home and peace overseas. In Vietnam, the war goes on and soldiers on all sides witness terrible savagery and unflinching courage.

Episode Eight - The History of the World (April 1969-May 1970)
With morale plummeting in Vietnam, President Nixon begins withdrawing American troops. As news breaks of an unthinkable massacre committed by American soldiers, the public debates the rectitude of the war, while an incursion into Cambodia reignites antiwar protests with tragic consequences.

Episode Nine - A Disrespectful Loyalty (May 1970-March 1973)
South Vietnamese forces fighting on their own in Laos suffer a terrible defeat. Massive U.S. airpower makes the difference in halting an unprecedented North Vietnamese offensive. After being re-elected in a landslide, Nixon announces Hanoi has agreed to a peace deal. American prisoners of war will finally come home – to a bitterly divided country.

Episode Ten - The Weight of Memory (March 1973-Onward)
While the Watergate scandal rivets Americans' attention and forces President Nixon to resign, the Vietnamese continue to savage one another in a brutal civil war. When hundreds of thousands of North Vietnamese troops pour into the south, Saigon descends rapidly into chaos and collapses. For the next 40 years, Americans and Vietnamese from all sides search for healing and reconciliation.
The film features stories from a wide variety of perspectives - and we want to hear your voice too.

PBS and WNED PBS invite you to participate in a national conversation about what happened during the Vietnam War, what went wrong and what lessons are to be learned.
---
24-HOUR HELP FOR VETERANS & THEIR FAMILIES
VA Vet Center Call Center
Call 877-WAR-VETS (927-8387)
Veterans Crisis Line
Call 800-273-8255, Press 1, or Text 838255
---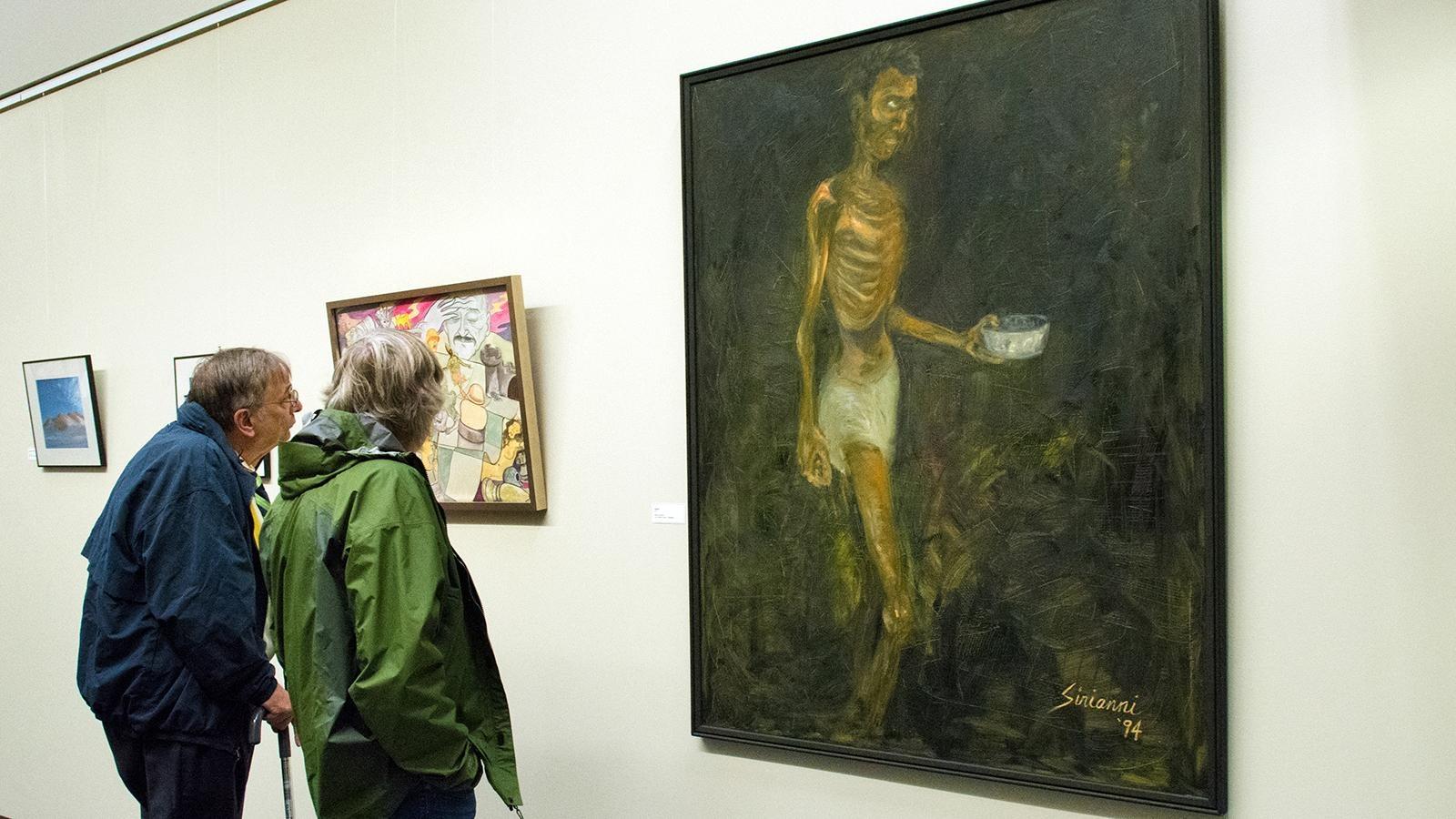 Buffalo Toronto Public Media Horizons GalleRY
Veterans as Artists: Transitions | On Display October 2017
"Veterans as Artists: Transitions", featuring over 20 works by local veteran artists, demonstrated how these veterans use art as a manner of expressing complex feelings. Fear, hop
WNED PBS Digital-First Production
THE VIETNAM WAR, a 10-part, 18-hour documentary film series directed by Ken Burns and Lynn Novick, premiered in September 2017 on PBS stations nationwide.
In an immersive narrative, Burns and Novick tell the epic story of the Vietnam War as it has never-before been told on film. THE VIETNAM WAR features testimony from nearly 100 witnesses, including many Americans who fought in the war and others who opposed it, as well as Vietnamese combatants and civilians from both the winning and losing sides.
"The Vietnam War was a decade of agony that took the lives of more than 58,000 Americans," Burns said. "Not since the Civil War have we as a country been so torn apart. There wasn't an American alive then who wasn't affected in some way — from those who fought and sacrificed in the war, to families of service members and POWs, to those who protested the war in open conflict with their government and fellow citizens. More than 40 years after it ended, we can't forget Vietnam, and we are still arguing about why it went wrong, who was to blame and whether it was all worth it."
"We are all searching for some meaning in this terrible tragedy. Ken and I have tried to shed new light on the human dimensions of the war by looking at it from the bottom up, the top down and from all sides," Novick said. "In addition to dozens of 'ordinary' Americans who shared their stories, we interviewed many 'ordinary' Vietnamese soldiers and non-combatants in the North and South, and we were surprised to learn that the war remains as painful and unresolved for them as it is for us."
Six years in the making, the series brings the war and the chaotic epoch it encompassed viscerally to life. Written by Geoffrey C. Ward, produced by Sarah Botstein, Novick and Burns, it includes rarely seen, digitally re-mastered archival footage from sources around the globe, photographs taken by some of the most celebrated photojournalists of the 20th century, historic television broadcasts, evocative home movies, revelatory audio recordings from inside the Kennedy, Johnson and Nixon administrations and more than 100 iconic musical recordings by many of the greatest artists of the era.
"Ever since THE CIVIL WAR, Ken and Lynn have been behind some of the most important documentary films ever shown on television, films that have in fact made television history and created national conversations around who we are as Americans," said Beth Hoppe, Chief Programming Executive and General Manager, General Audience Programming, PBS. "Yet even with this remarkable track record, THE VIETNAM WAR stands out as an unmatched achievement that will spark thought, questions and debate around one of the most transformative periods in modern American history."
The film will be accompanied by an unprecedented outreach and public engagement program, providing opportunities — facilitated by public television stations — for communities to participate in a national conversation about what happened during the Vietnam War, what went wrong and what lessons are to be learned. In addition, there will be a robust interactive website and an educational initiative designed to engage teachers and students through multiple platforms, including PBS LearningMedia.
THE VIETNAM WAR rounds out a trilogy of Florentine Films' exploration of American wars that began with Burns's landmark series, THE CIVIL WAR (1990), followed by Burns and Novick's acclaimed seven-part series about the World War II, THE WAR (2007).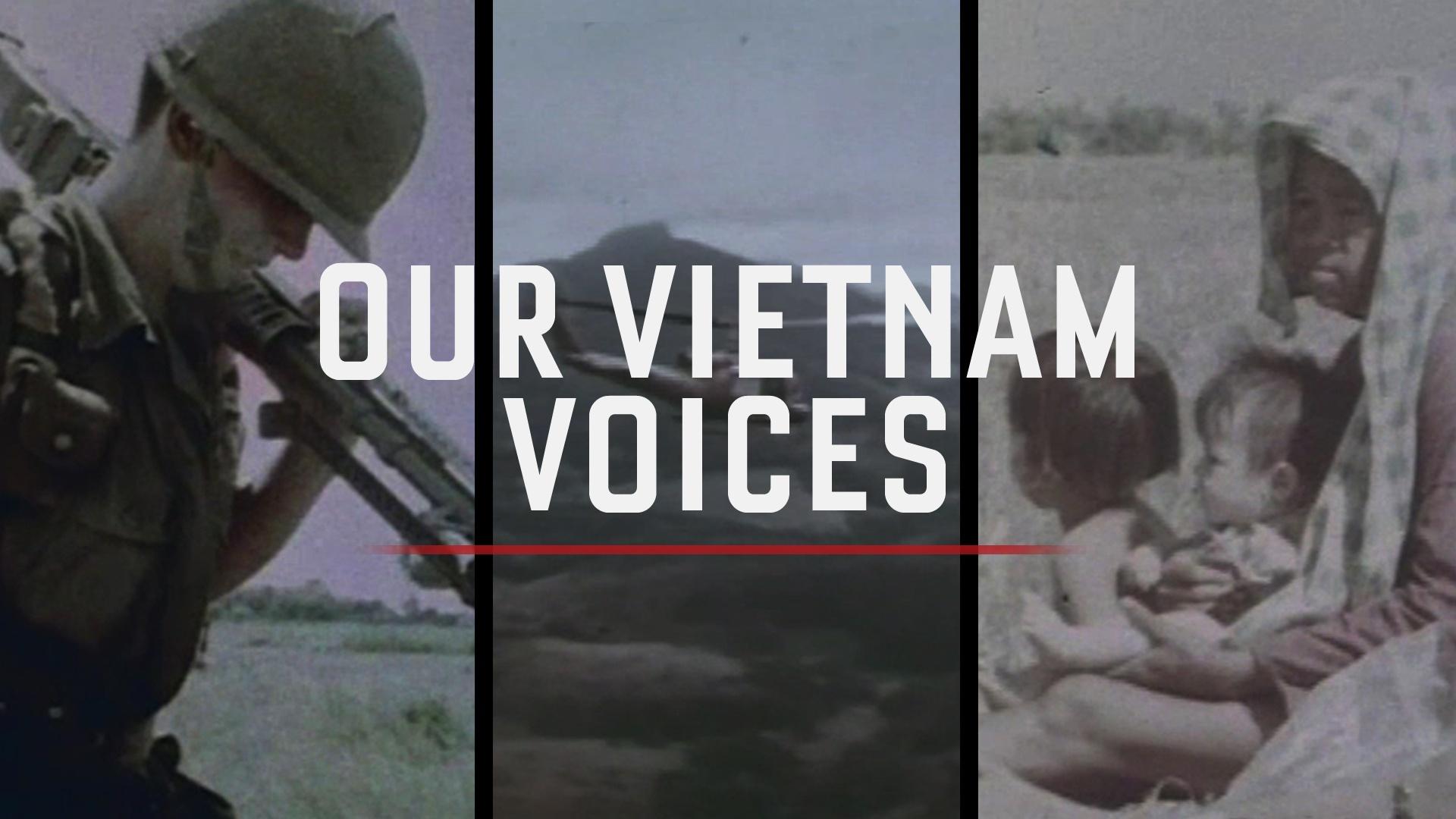 In order to showcase stories in Western New York and Southern Ontario, Buffalo Toronto Public Media brings you "Our Vietnam Voices" - a digital-first series.

The Vietnam War
Vietnamese vs. Vietnamese | First Look
A N. Vietnamese soldier laments how the war pitted Vietnamese against each other.
The Vietnam War
A Mother's Worry | First Look
A mother wonders how she'll be informed if her son is injured in combat.
The Vietnam War
At Great Cost | First Look
A N. Vietnamese citizen remembers slogans inspiring people to sacrifice - at great cost.
Extended Look
Ken Burns & Lynn Novick tell the story behind their most ambitious film to date.
Social Change Was Coming | First Look
The Vietnam era was marked by protests, not just about war, but also for social change.
Christmas Bombing | First Look
U.S. forces launch airstrikes on North Vietnam in December, 1972.
The Vietnam War
Moratorium Protests, 1969 | First Look
On November 15, 1969 half a million citizens gathered in D.C. to protest the war.
The Vietnam War
Not Since The Civil War | First Look
A GI recalls how the Vietnam War divided American society.
The Vietnam War
Combat Is An Enormous High | First Look
A soldier describes the enormous high and enormous costs of combat.
The Vietnam War
Expanding the Draft | First Look
With the Vietnam War ramping up, college students begin to worry about the draft.
The Vietnam War
Finishing School
Karl Marlantes, a marine veteran, from THE VIETNAM WAR.
The Vietnam War
Profound Sense of Humanity | First Look
A VietCong soldier realizes his American enemy is not unlike his own countrymen.
The Vietnam War
Save Us | First Look
A Vietnamese woman learns that the powerful American military is coming to her country.
The Vietnam War
Shot Right Here | First Look
A South Vietnamese soldier is shot but fights on.
The Vietnam War
The Fear Went Away | First Look
A navy pilot describes being shot down on his first combat mission.
The Vietnam War
Men Like This | First Look
A veteran GI remarks on the real heroes of the Vietnam War.
The Vietnam War
How Am I Doing This? | First Look
A GI talks about his fear of land mines, and the courage it took just to walk in Vietnam.
The Vietnam War
Everybody's Special | First Look
A Marine phones his mother when he doesn't think he'll make it out of Vietnam alive.
---
Behind the Scenes | Making of THE VIETNAM WAR
PBS Previews: The Vietnam War | #1 Why Vietnam
The filmmakers discuss their decision to make a film about the Vietnam war era.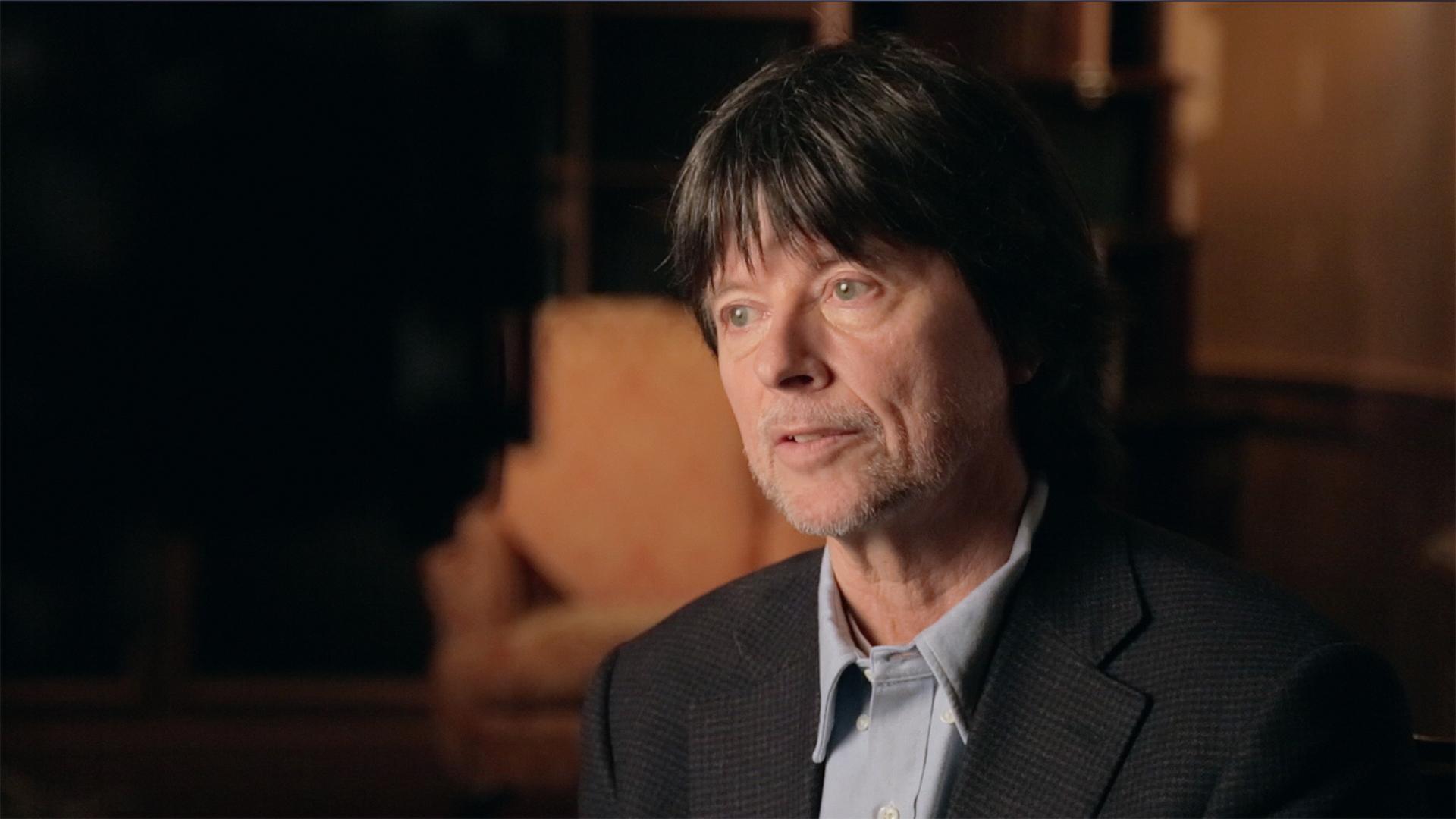 The Vietnam War
PBS Previews: The Vietnam War | #1 Why Vietnam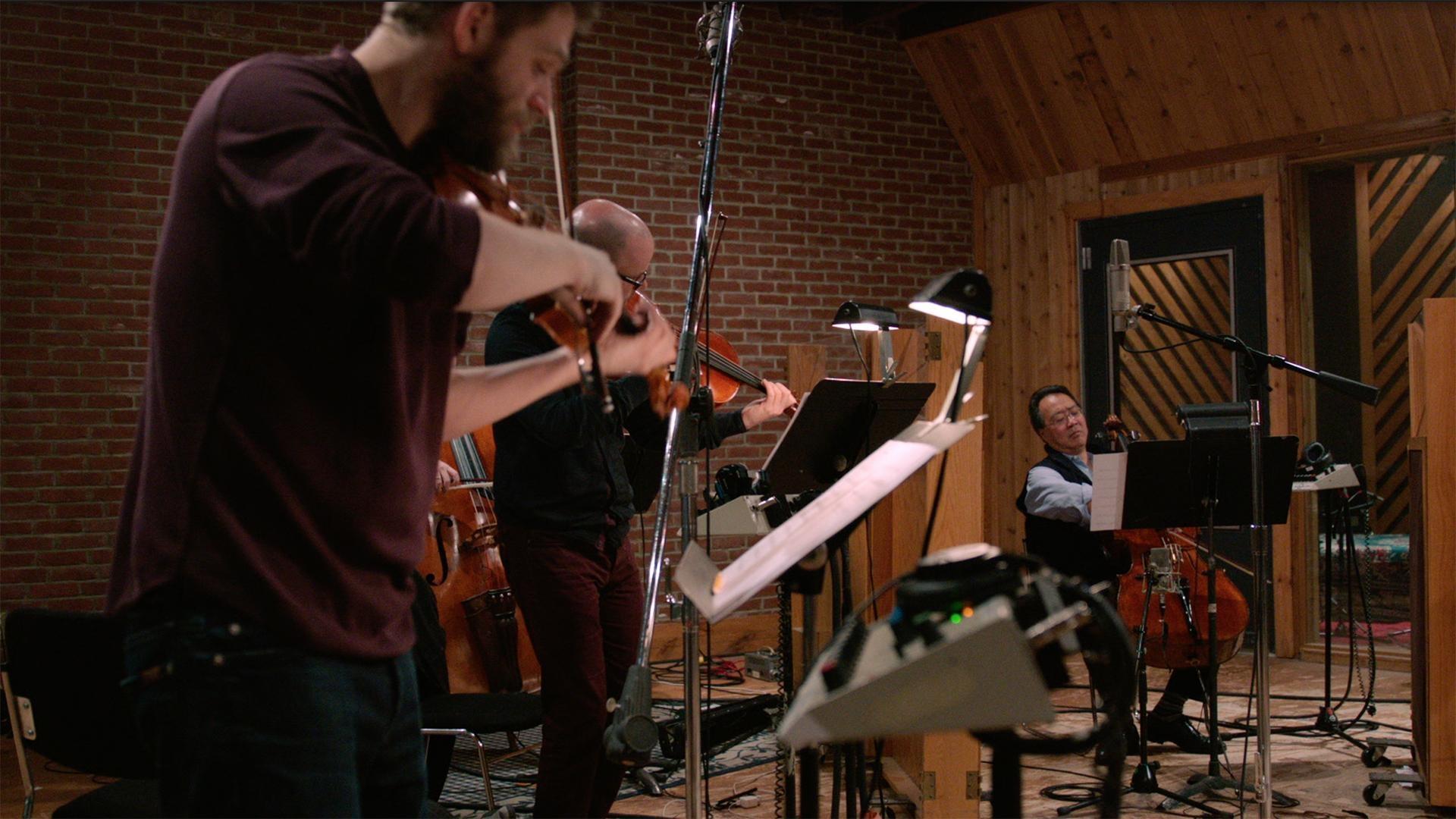 The Vietnam War
PBS Previews: The Vietnam War | #2 Sights & So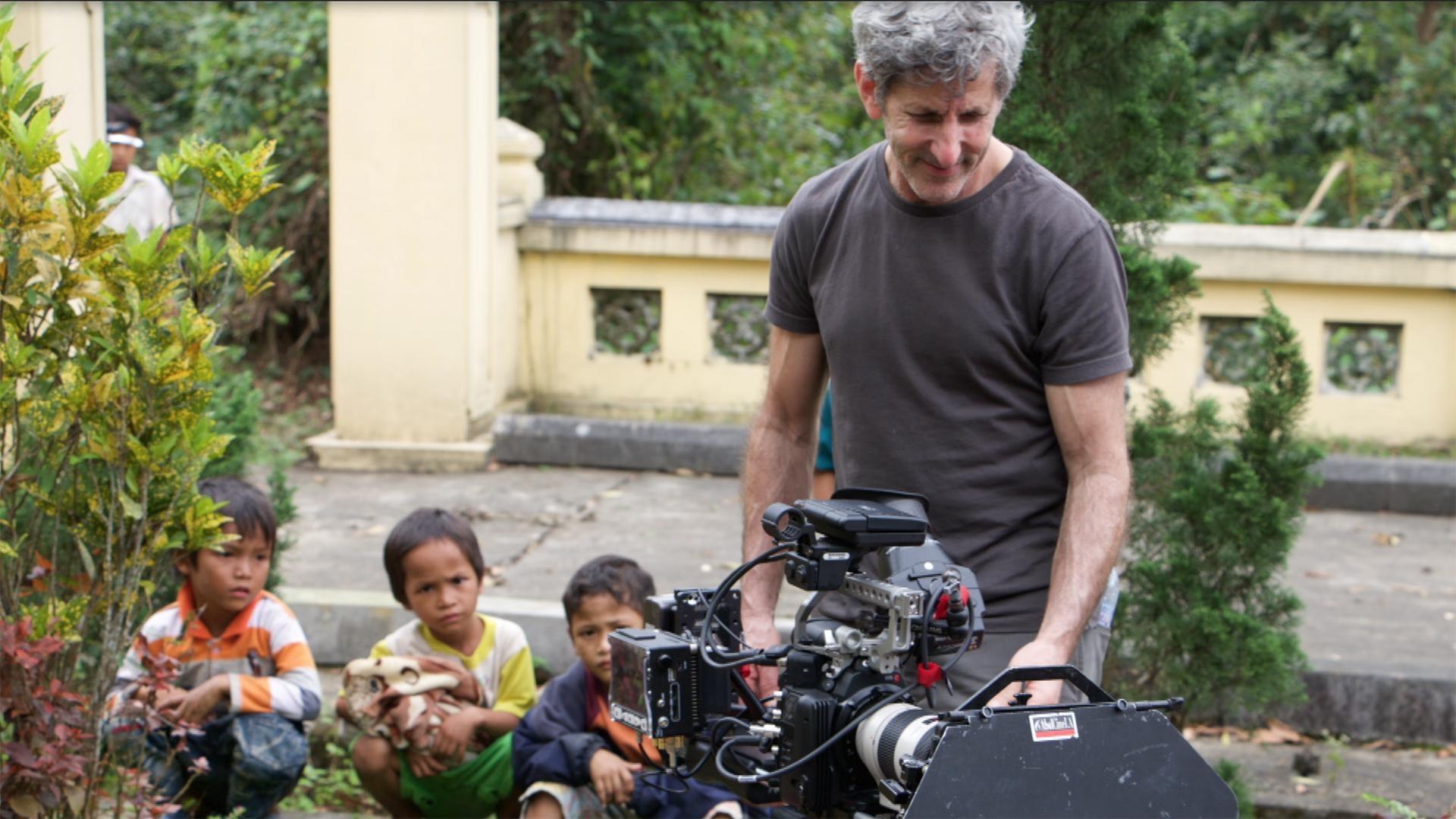 The Vietnam War
PBS Previews: The Vietnam War | #3 In Country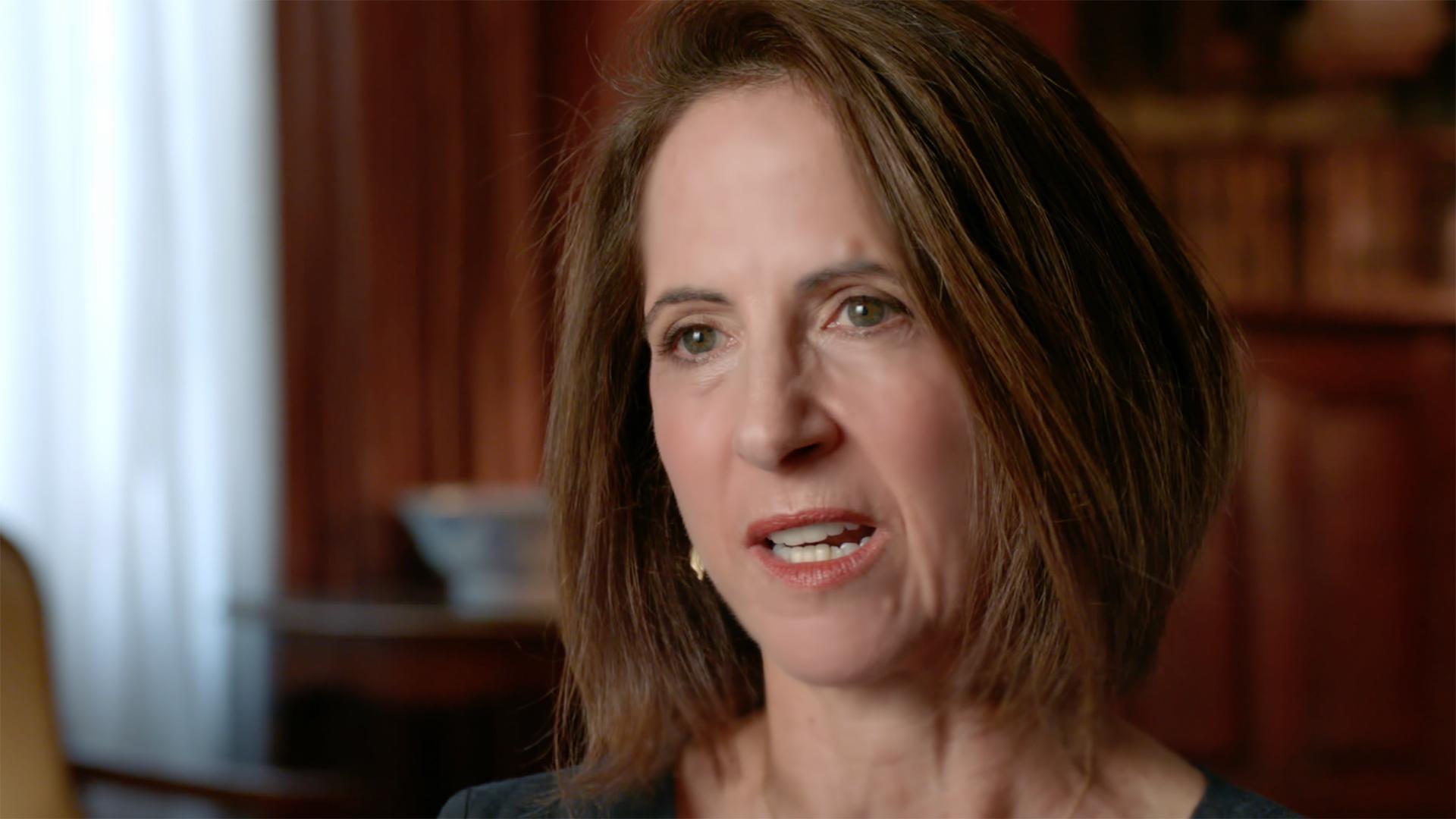 The Vietnam War
PBS Previews: The Vietnam War | #4 Unsettled Histo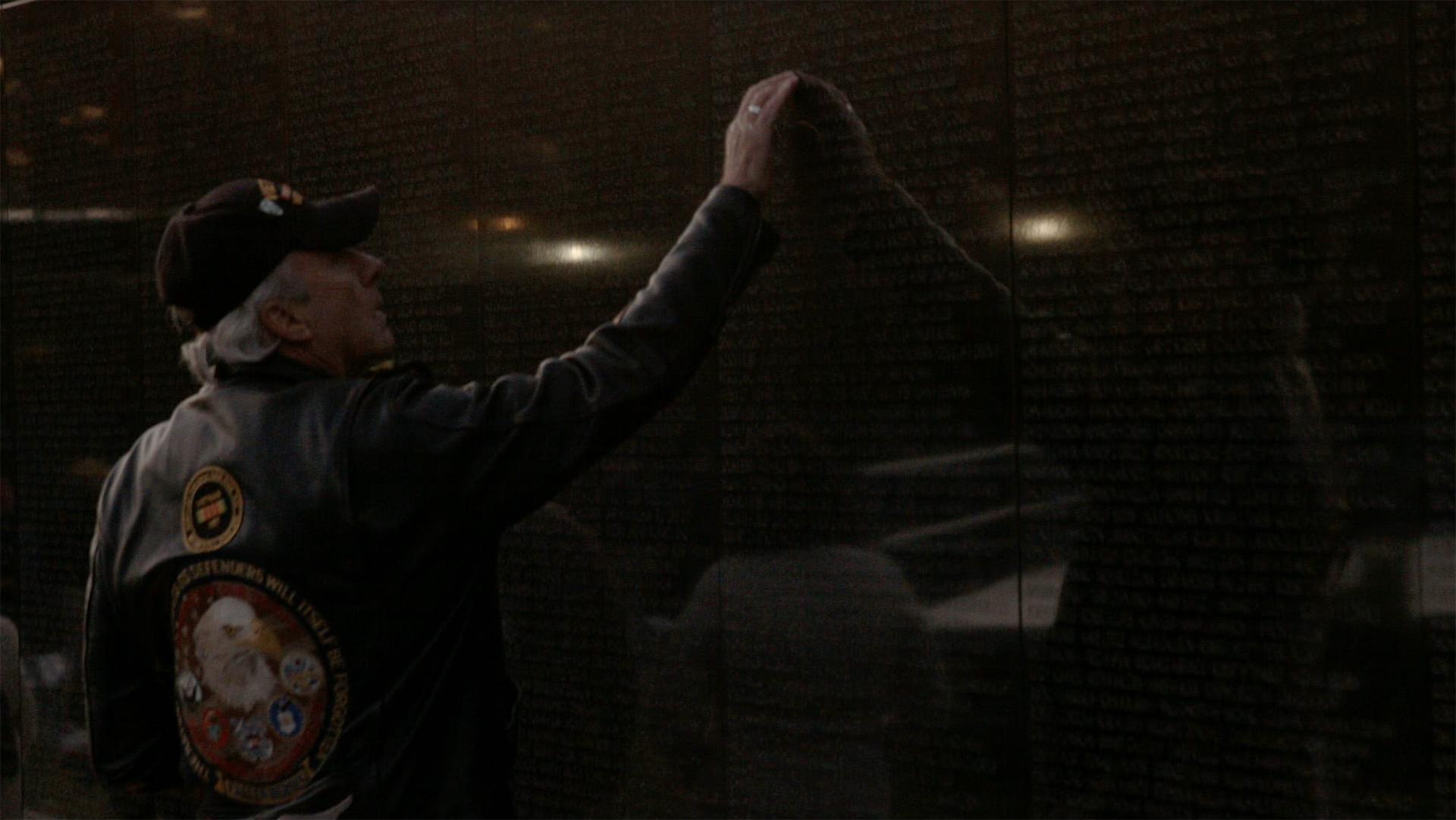 The Vietnam War
PBS Previews: The Vietnam War | #5 Echoes Of Vietn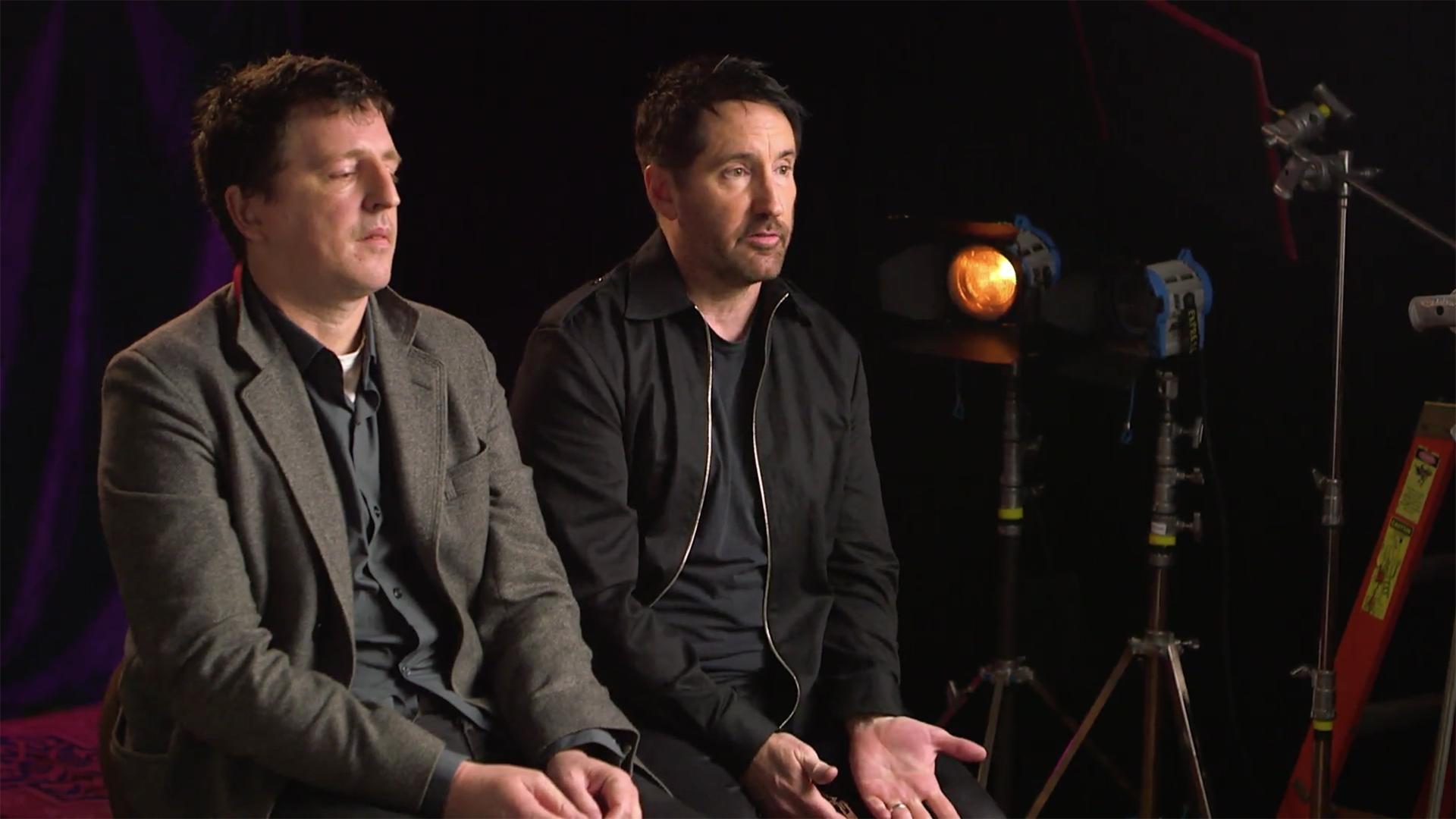 The Vietnam War
Trent Reznor & Atticus Ross | Composing The Sc