These essays were written based on the family history and research of Dr. Bryan Walls. The stories he relates show us a number of core values that individuals had to draw upon during their Underground Railroad journeys. These values include knowledge, creativity, courage, compassion, integrity, and spirituality. For the purpose of these essays, we refer to these values as "Freedom Markers." All those involved in the Underground Railroad Freedom Movement of the 19th Century understood that the movement was not a mere ethnic story of liberation but a multicultural story of mutual respect and reconciliation.
The stories about the Underground Railroad are relevant to our society and youth today. There are modern day enslavers such as drugs, hatred, violence, poor self esteem, and bullying that can threaten an individual's freedom and the achieving of his or her full potential. This documentary on William Still and Canada's role in the Underground Railroad reminds present and future generations that we must be thankful. A solid legacy of core values that we can build on has been handed down to us by our ancestors.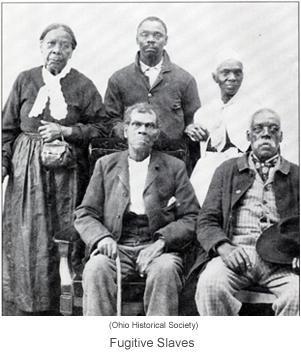 Dr. Bryan Walls was born in 1946 and raised in a little farming community outside of Windsor, Ontario, Canada. He received his early education in the same one-room schoolhouse as his ancestors did, before the end of slavery in the United States. Dr. Walls attended the University of Detroit and the University of Windsor, and he went on to receive a Doctor of Dental Surgery degree from the University of Toronto. For a few years, Dr. Walls lived in Nassau, Bahamas where he published The Road That Led to Somewhere, the multicultural story of his ancestors – John, a former slave, and Jane - and their journey from Rockingham County, North Carolina to Ontario, Canada in 1846.

Dr. Walls returned to Canada and became the proud founder of the acclaimed John Freeman Walls Historic Site and Underground Railroad Museum, located in the town of Lakeshore (near Windsor) on the twenty acres of land that have been in his family since 1846. Dr. Walls had a friendship with the late Mrs. Rosa Parks, who brought students to the historic site to teach them the philosophy of Dr. Martin Luther King, Jr.'s peaceful non-violence for change. Dr. Walls serves as a board member for the National Alliance of Faith and Justice out of Washington, D.C. and promotes through his writings and teachings the Pen or Pencil Movement , which inspires students to improve their behavior and make better choices. In July 2010, he lectured in Atlanta, Georgia at the annual conference of the National Alliance of Faith and Justice to both students and adults. At the conference, he was given the President's Volunteer Service Award from President Obama.

Dr. Walls is the recipient of many national and regional awards including the Order of Canada and Order of Ontario; they are the highest honors that a citizen can receive in Canada and the Province of Ontario. He is a past President of the Ontario Historical Society founded in 1888, and recipient of the Cruikshank Medal of Distinction from the Ontario Historical Society. Dr. Walls is supported by Anna, his loving and caring wife, as well as five children and six grandchildren.
Underground Railroad: The William Still Story is a co-production of WNED PBS and 90th Parallel Productions Ltd, Toronto.
Underground Railroad: The William Still Story was made by The Canada Media Fund, Canadian National Railway, and the Corporation for Public Broadcasting – a private corporation funded by the American People. With additional support from David W. Pretty, Vernon Achber, and Phil Lind. And by PBS.