Making Buffalo Home | Community Conversations
Making Buffalo Home's Community Conversations are a series of small, intimate, and thoughtful discussions with members of our community who may never have the opportunity to otherwise connect. Our goal is to create a setting and atmosphere that is conducive to deep listening and respect. The conversations are focused on a pre-determined topic or theme.
Community Conversation #1 | Women's Rights Issues
Have you heard the term feminist? If yes, what does it mean to you?

How are roles of women and men defined in your culture or upbringing?

Not knowing what to expect, our first community conversation, tackled these questions and other women's rights issues. WNED | WBFO's Making Buffalo Home with help from Journey's End Refugee Services, brought together immigrant and refugee women and members of the Buffalo and Erie County NAWBO (National Association of Women Business Owners.)

The experience proved to be a powerful, enlightening evening. Two different groups of women who may not have come together otherwise, shared a meal, read a passage, talked about thought-provoking issues, and learned a whole lot about each other.

Even after the discussion ended, the connecting did not. The participants stood around continuing the conversation, learning even more about each other, and exchanging business cards and phone numbers.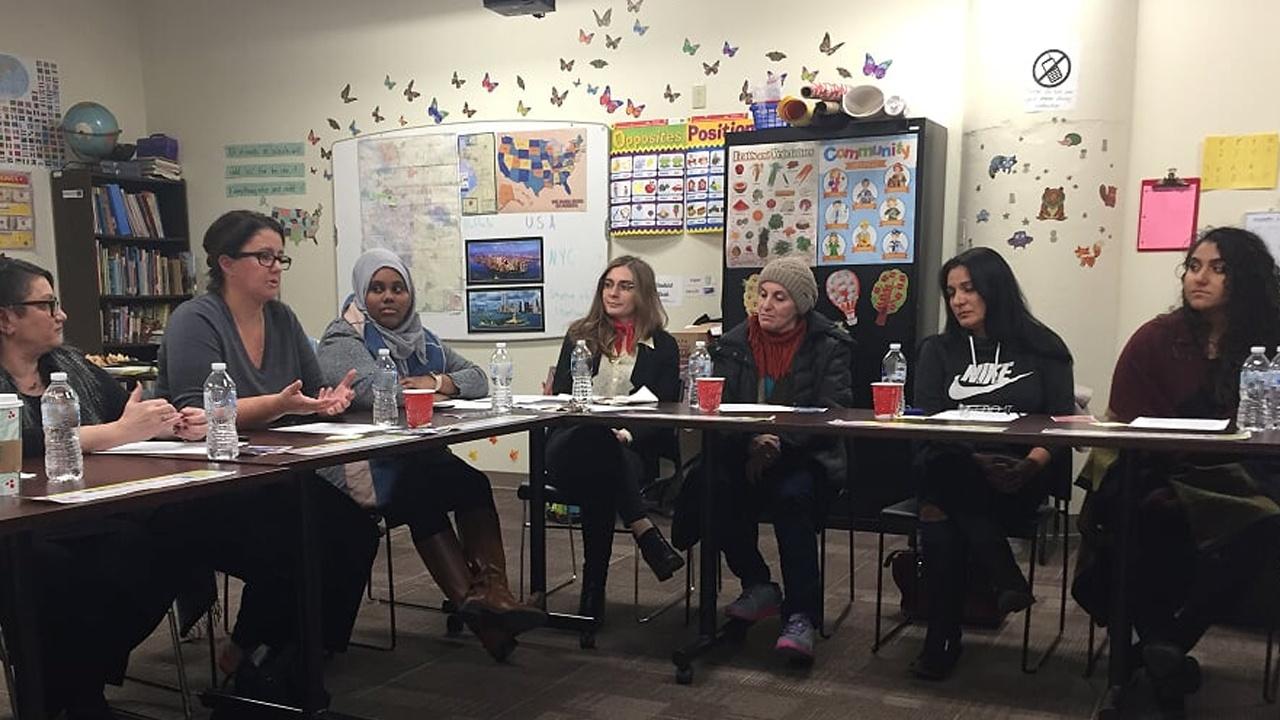 The topic for the discussion was women's rights issues in the United States and around the world, with sub-related topics such as motherhood and gender roles.

Canadian anthropologist Gillian Crowther says that commensality — eating and drinking together behind the same table — is one of the most important manifestations of sociality in all cultures. Eating together confirms the sense of belonging, being part of a community, so it was fitting our conversation began with a shared meal. The group then read a passage together, and participated in a discussion facilitated by Michelle Holler, New York State's Office for New Americans Immigrant Community Navigator.

The pre-selected passage was an excerpt from the book-length essay WE SHOULD ALL BE FEMINISTS that aims to give a definition of feminism for the 21st century by Nigerian writer Chimamanda Ngozi Adichie.

Some of the questions posed to the group of women were:
The author says, "gender is not an easy conversation to have, it makes people uncomfortable." Do you believe that statement to be true? If yes, why?
Do you think women have the same rights as men?
Do you see/feel a difference in rights in the U.S. vs. your home country? If yes, what are the major differences?

The resulting discussion will remain confidential but proved to be enlightening for all involved. The women, who had not met each other prior to the Community Conversation, learned many new things. Commonalities were discovered among all American-born and immigrant/refugee women. In addition, women from the NAWBO group revealed that they even learned new things about their own members whom they had known for years. The evening proved to be a success in profound listening and learning from our fellow community members, those who were born here as well as those who are newer to making Buffalo their home.
WE SHOULD ALL BE FEMINISTS
by Chimanmanda Ngozi Adichie
Gender is not an easy conversation to have. It makes people uncomfortable, sometimes even irritable. Both men and women are resistant to talk about gender, or are quick to dismiss the problems of gender. Because thinking of changing the status quo is always uncomfortable.

Some people ask: "Why the word feminist? Why not just say you are a believer in human rights, or something like that?" Because that would be dishonest. Feminism is, of course, part of human rights in general - but to choose to use the vague expression human rights is to deny the specific and particular problem of gender. It would be a way of pretending that it was not women who have, for centuries, been excluded. It would be a way of denying that the problem of gender targets women. That the problem was not about being human, but specifically about being a female human. For centuries, the world divided human beings into two groups and then proceeded to exclude and oppress one group. It is only fair that the solution to the problem acknowledge that.

Some men feel threatened by the idea of feminism. This comes, I think, from the insecurity triggered by how boys are brought up, how their sense of self-worth is diminished if they are not "naturally" in charge as men.
---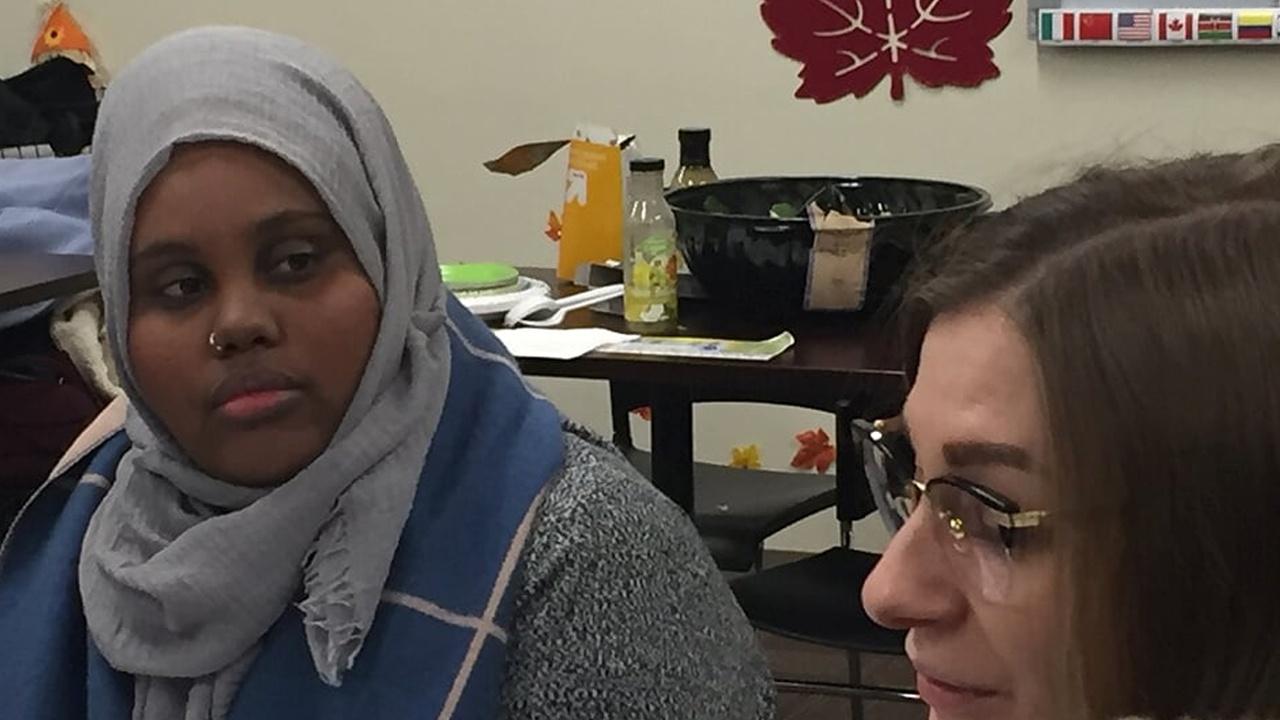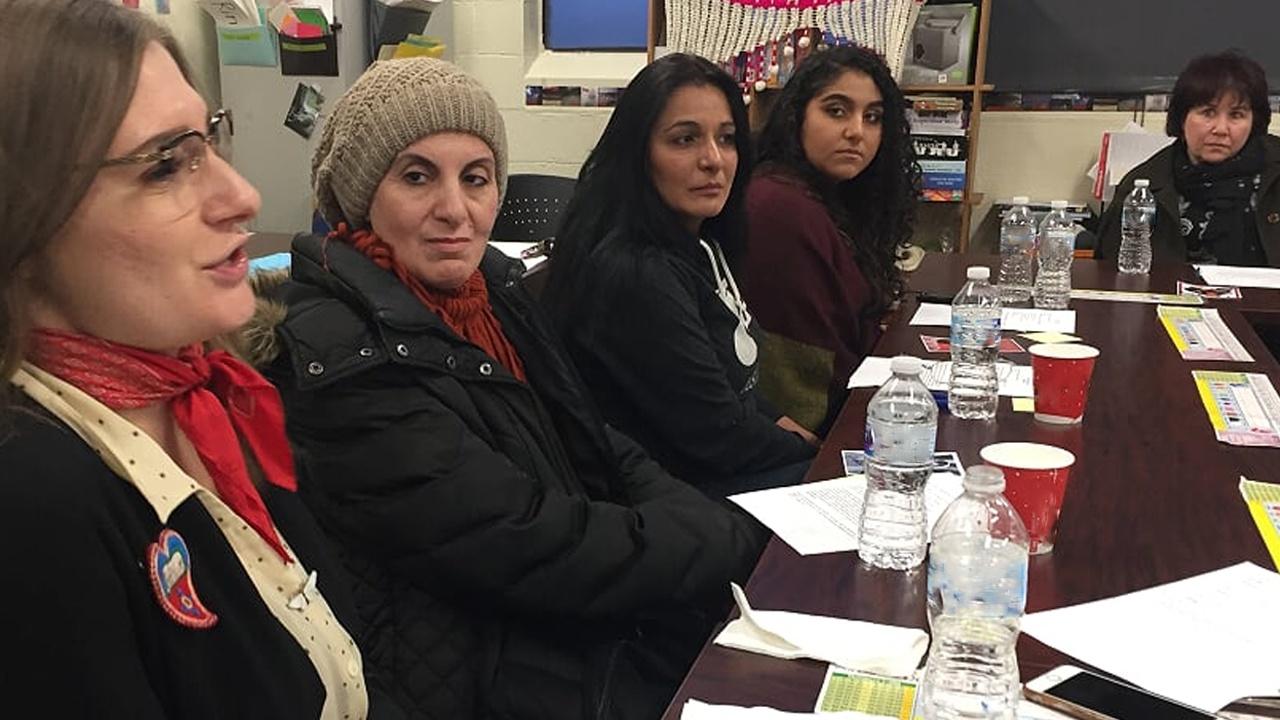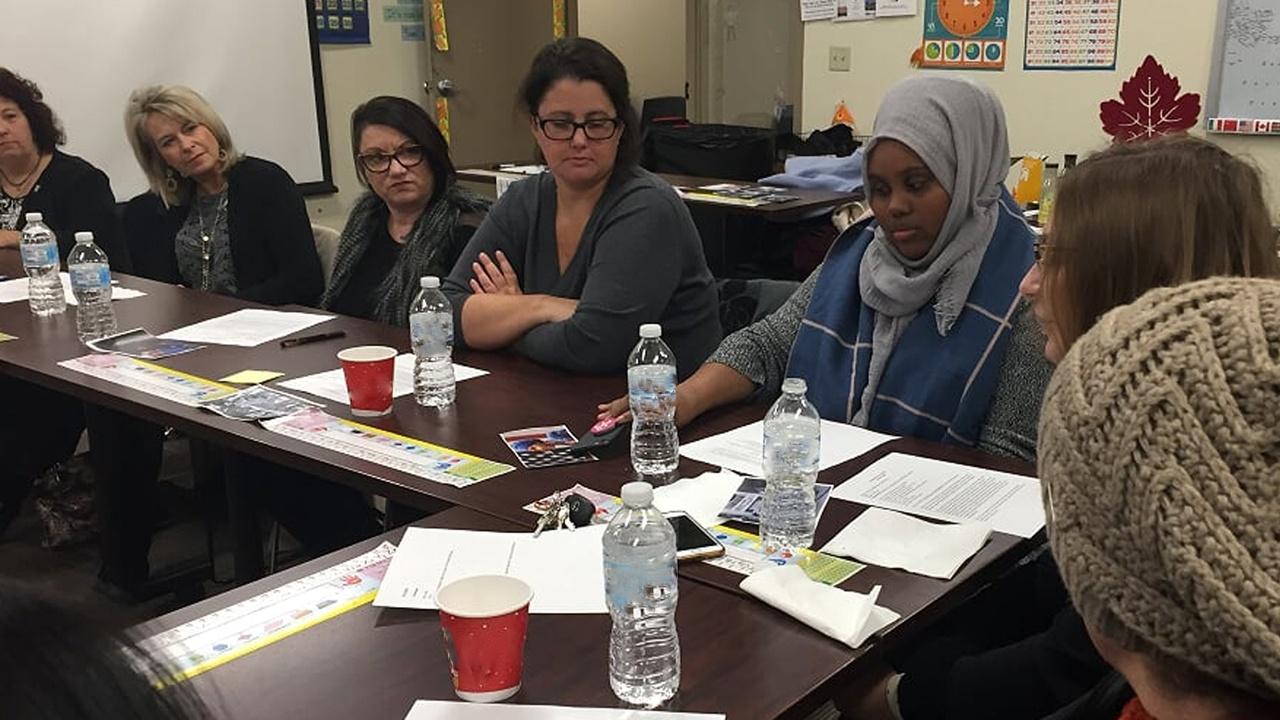 We Should All Be Feminists | TEDx Talk Video
WE SHOULD ALL BE FEMINISTS was adapted from Adichie's 2012 TEDx talk of the same name, first delivered at TEDx Euston in London in 2012. In this classic talk that started a worldwide conversation about feminism, Adichie asks that we begin to dream about and plan for a different, fairer world -- of happier men and women who are truer to themselves.
Community Conversation #2 | What Does the American Dream Mean to You?
Is the idea of the American Dream unique to Americans, or is it a "Human" Dream?
Did your expectations of the American Dream meet reality?
In the second of a series of community conversations we are having as part of WNED | WBFO's Making Buffalo Home, we thought it would be a great idea to give voice to the younger generation. What happens when you get a group of foreign-born and American born teens together to talk about "The American Dream?" They talk about that, and a whole lot more.

The event brought together 15 teenagers from Lafayette International Community High School of Buffalo on the city's West side and The Park School of Buffalo in Amherst, New York. It was an amazing experience for everyone who participated, even the facilitators, Principal John Starkey and Teacher's Assistant Ygette from Lafayette, and Matt Johnson, Dean of Middle School and history teacher at Park.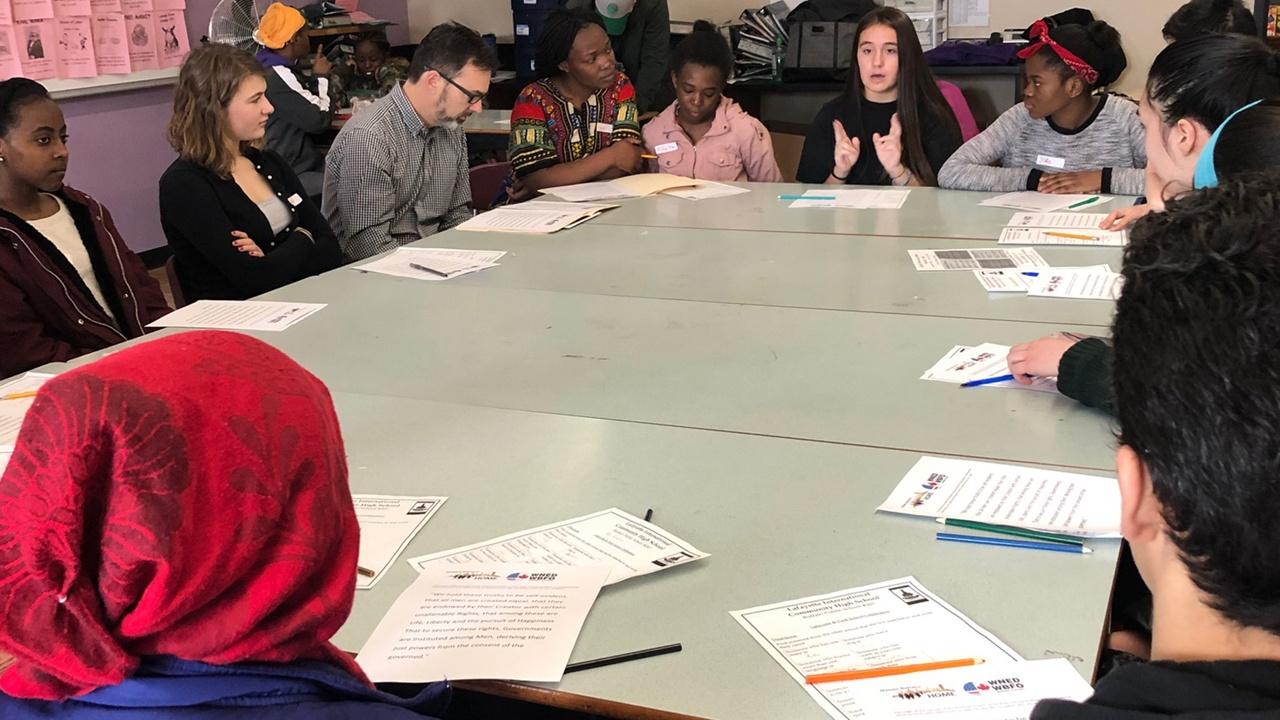 The day started with the students from both schools sharing a meal together at Lafayette High School's Saturday Academy. With everyone well fed, the students gathered in deep conversation about their thoughts on the "American Dream" and explored a passage of the Declaration of Independence, where the concept of the American Dream came from.
The teens, from very different backgrounds and life experiences shared what the "American Dream" meant to them, if they felt the concept has changed since its creation, and talked about obstacles they face in achieving their own "American Dream."
Some of the questions included:
Is the idea of the American Dream unique to Americans, or is it a "Human" Dream?
If you are new to America, what was your expectation before you got here?
Did your expectations meet reality? Why or why not?
The conversation also led to some insightful political thoughts, the concept of confusion about identity, what foods they missed from their home countries and a lesson on how to say "hello" in multiple languages. The actual conversation will remain private, however several of the students volunteered to be a part of a video sharing their experiences from the day. It is clear that the Lafayette International High School and The Park School of Buffalo students all had an enlightening experience. There are already talks about having the Lafayette students visit The Park School for a day.
Bringing together this group of foreign and American born teenagers to discuss an issue they are all working to understand helped them gain greater insight and mutual respect for one another.
From The Declaration of Independence
"We hold these truths to be self-evident, that all men are created equal, that they are endowed by their Creator with certain unalienable Rights, that among these are Life, Liberty and the pursuit of Happiness. That to secure these rights, Governments are instituted among Men, deriving their just powers from the consent of the governed."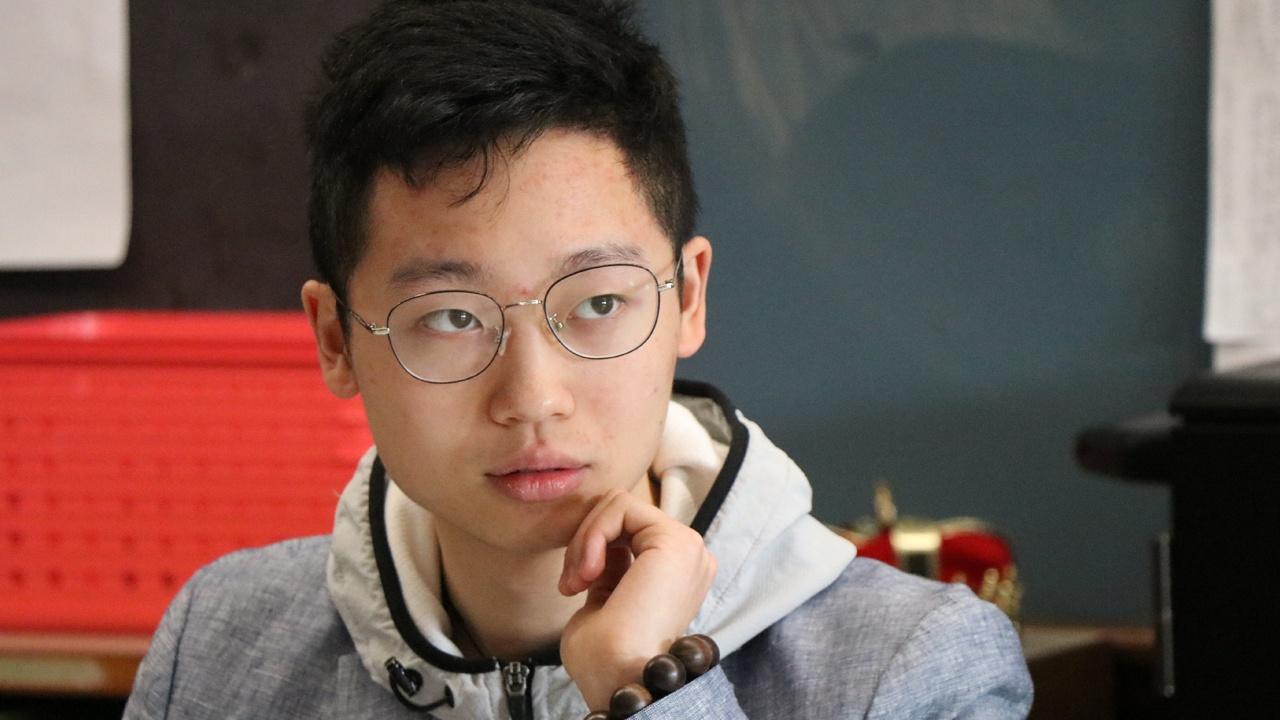 About the schools:
Lafayette High School takes in most of the city's growing number of foreign-born students and in 2016 was re-established under the Internationals Network for Public Schools model. This model has a network of innovative schools designed for English Language Learners. These schools provide high quality instruction, so that students are prepared for post-secondary education. At Lafayette, 100% of the students are foreign born and are all English Language Learners.

The Park School of Buffalo has the distinction of being one the oldest Progressive schools in the country. Park is an independent, co-educational school serving approximately 300 students enrolled in prekindergarten through 12th grade. Park's educational philosophy embraces active, student-centered learning. From the preschool years through college preparation, The Park School of Buffalo helps learners realize their own unique potentials and prepares them to be confident, successful, life-long learners.
Making Buffalo Home - Teens talk about the "American Dream"
What happens when a group of foreign born teenagers gets together with a group of American born teens to talk about the "American dream" and what it's like to be a kid in America? They become friends and learn a lot about each other!
Making Buffalo Home is a two-year, in-depth WNED | WBFO engagement initiative to inform and raise awareness of immigration for our entire community. The project aims to help the region develop a better understanding of the shared opportunities and challenges we face together as long-time residents and new immigrants and refugees.
Making Buffalo Home is funded by Rich Products Corporation and Rich Family Foundation.


---