Making Buffalo Home | Stories
We know that statistics cannot tell the full story of immigration, people do. Through this project, we'll meet some people who have made Buffalo home and learn about their journey, struggles, accomplishments, hopes and dreams through their words, experiences and ideas.

This video series profiles people who have made their way to Buffalo recently from countries such as Burma, Somalia, Iraq and Vietnam but we'll also introduce you to people who's ancestors made their way Buffalo via Italy, Ireland, Poland and Germany decades ago.
Making Buffalo Home
Juweria Dahir | Making Buffalo Home
4:31
Published:
Meet Juweria, who was born in Somalia and grew up in Europe before making Buffalo home.
Juweria was born in Somalia in the 1990s during the civil war. She was only a few weeks old when her family fled
Mogadishu
and were resettled in Männedorf, a small town in Switzerland. Juweria had a normal Swiss childhood, except her family spoke Somali and Arabic in addition to German.
"I grew up just accepting that I was different," recalls Juwereia. "We were the only blacks, the only Muslims," By the time I reached 12, we were then looking for a new home, so we relocated to the UK."
Her family moved to Birmingham, where they connected with other East African families who also faced similar challenges. There, she added English to her list of languages and eventually went on to university. "I was also looking for love, like any young person," she says. "I stumbled on my now-husband. He was a Buffalonian. "
She first came to the Buffalo as a European citizen after getting married and continued her post-graduate studies at the University at Buffalo.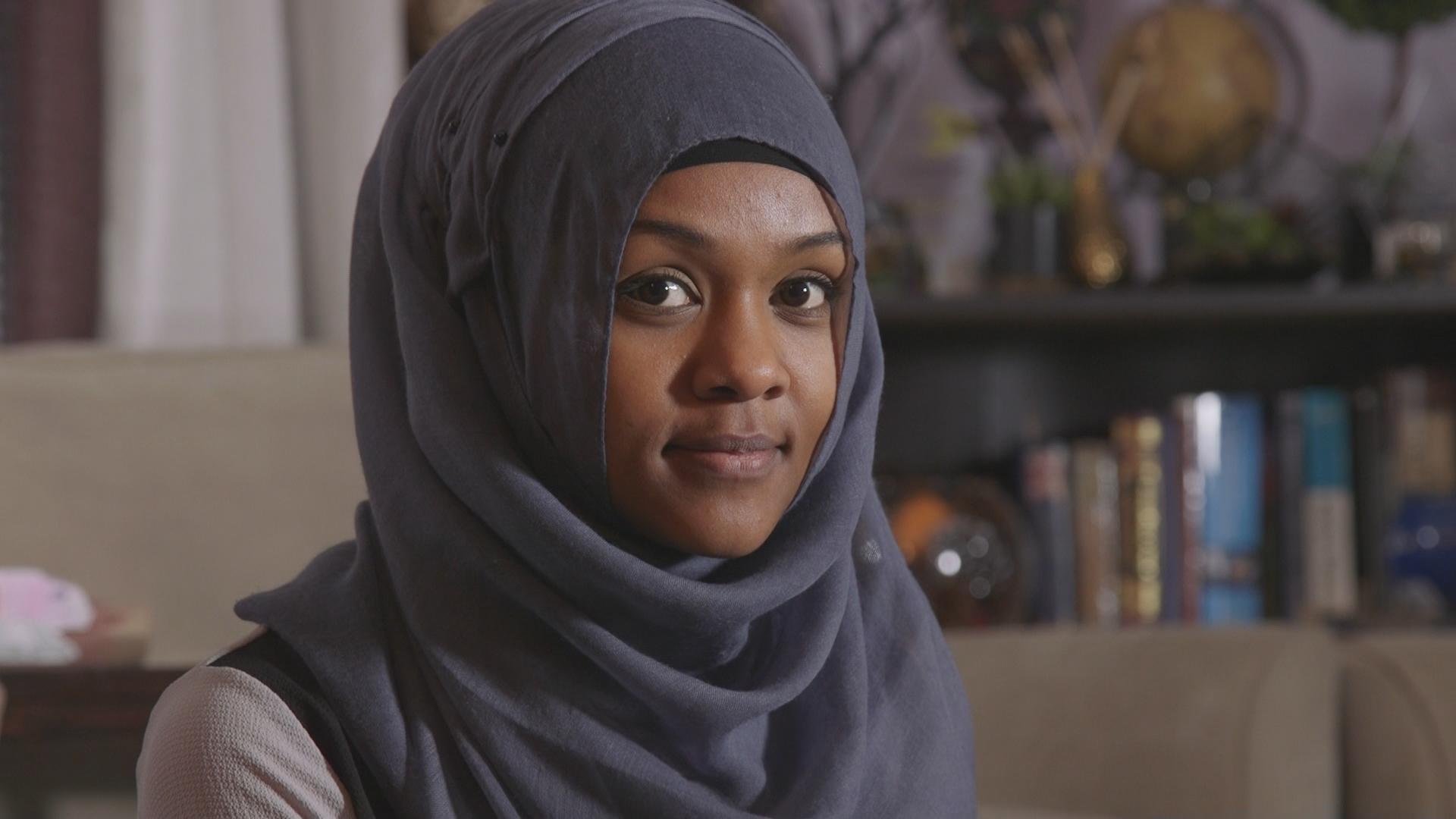 Juweria loves Buffalo and has embraced the city.
She is diligently working to make the city a better place to live in for all of its residents.
"When I first came to the US, urban planning wasn't really my career path," she says. "I'm now in the school of architecture and planning, so I pay attention to the built environment, I pay attention to people places, buildings, you name it.
Here, you have a better chance of making an impact; you can see the turnaround. I feel like I've become part of those who are making the change."
"Honestly Buffalo is probably the first home that I've felt," she says. "I'm so invested in the people here, I guess maybe it's my urban planning perspective, I love helping and supporting and being service to people and that means being part of them and letting them know that I'm here to stay. I am a Buffalo girl and I consider myself a Buffalonian. I want to contribute to Buffalo, because it's my home. If I see a challenge in Buffalo, I want to be at the forefront, shoulder to shoulder supporting the work, the contribution, the effort to elevate people, to then be part of that change."
Juweria became an US citizen last February. "Now that I am a citizen, I am an American by law. I can fully now be a part of the voting process. I can now have a say which really matters to me," she says.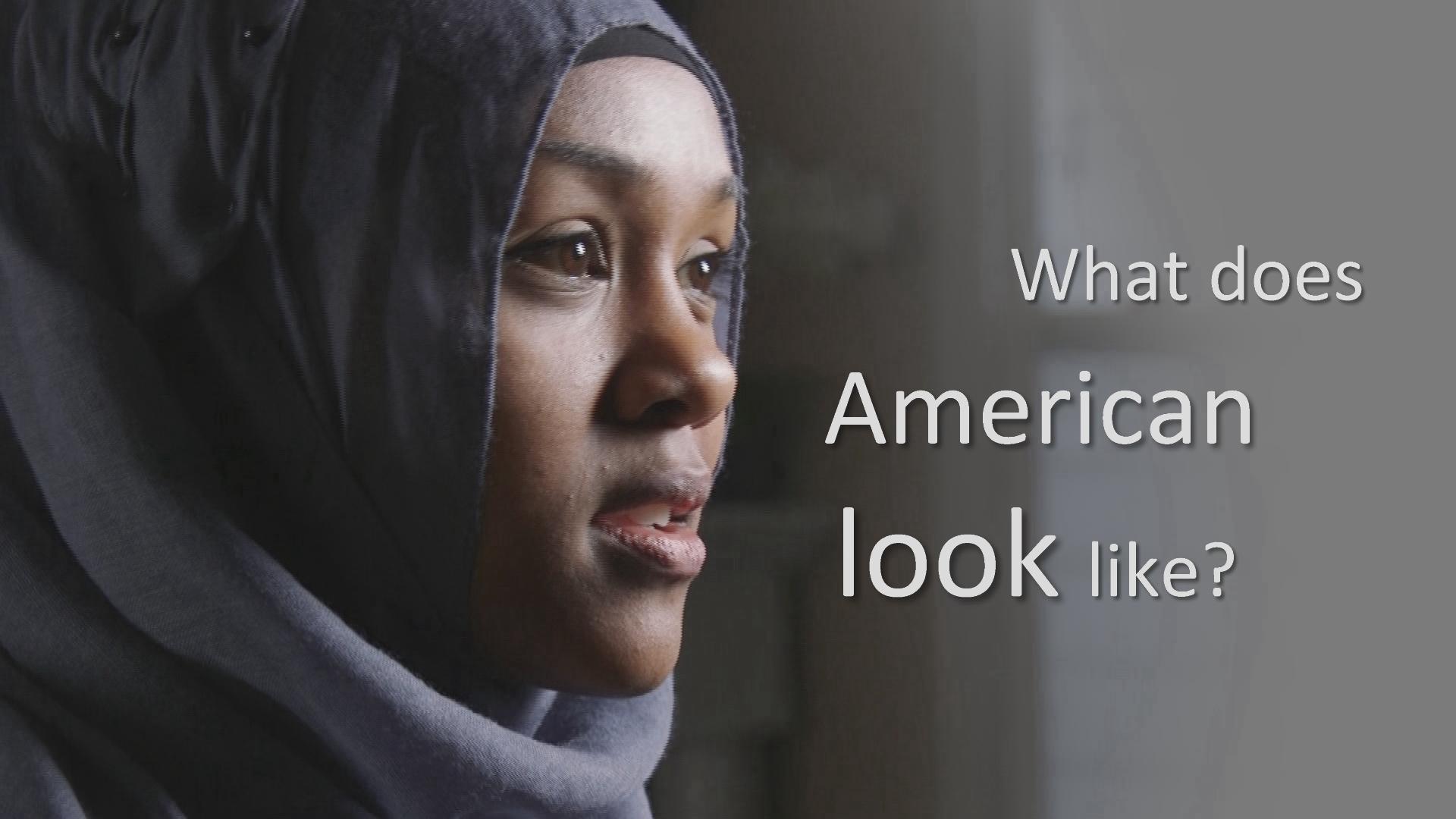 "I have a conflict in my mind because there's the good and there's the bad. And I'll explain that because the good for me is, when I think of the United States, I see opportunity, the anthem is revolved around freedom, unity. And then sometimes on the ground, it's well who gets to be American and what does American look like?"

"For me as an East African Muslim person, religion and culture is also very intertwined, so my faith is pretty much the first priority for me. For me it's my religion but it's also my identity, so when you Juweria, you also see a picture of Juweria with a hijab, with a head scarf. Just being visibly different, embracing that and then saying I'm a black Muslim woman, I think it's very powerful. I enjoy that, but also it makes me very different and sometimes leads to uncomfortable conversations."
Sometimes when people first encounter Juweria and hear that she was born in Somalia they assume she is a refugee who recently resettled in Buffalo and may struggle with English.

"When I mention that I work in City Hall, sometimes by default people assume I work in the New American office. The reason why they're asking that question is because they're looking at me and saying, maybe that's where you also work, because you're probably a new American," says Juweria.

People are often surprised to learn that she is an immigrant from the UK, speaks four languages and will soon hold a master's degree.

"You can pretty much write a story about me without even talking to me. And then I'll probably have to do a lot of crosses and say, 'nope, that's not true, and this is not true, and in fact this is definitely not true," she says. So there are different layers, and those are things that we won't know based on just looking at the image of the person. I think I do break those specific stereotypes that people hold. I can wear the identity of being a black woman, identity of being a young mom, just a Muslim woman, a woman who's educated, a woman who's kind of figuring out life for her own and creating her own identity, all those on different things. In Buffalo, if you meet an immigrant or refugee, it's likely they have come through the resettlement process, but then there's also other people like me who've come here by choice, who've come here because maybe they found love or maybe there's better opportunity or maybe they feel like they have a specific skill set that they can contribute."

---
Making Buffalo Home is a two-year, in-depth WNED | WBFO engagement initiative to inform and raise awareness of immigration for our entire community. The project aims to help the region develop a better understanding of the shared opportunities and challenges we face together as long-time residents and new immigrants and refugees.
Making Buffalo Home is funded by Rich Products Corporation and Rich Family Foundation.


---