Kids and families can celebrate the joy of the season with holiday-themed specials on WNED PBS.
PBS KIDS is celebrating the holiday season with a festive lineup of fan favorites from MOLLY OF DENALI, ARTHUR, ELINOR WONDERS WHY, DONKEY HODIE and WILD KRATTS, as well as stories from ALMA'S WAY that explore traditions like Noche Buena and Three Kings Day.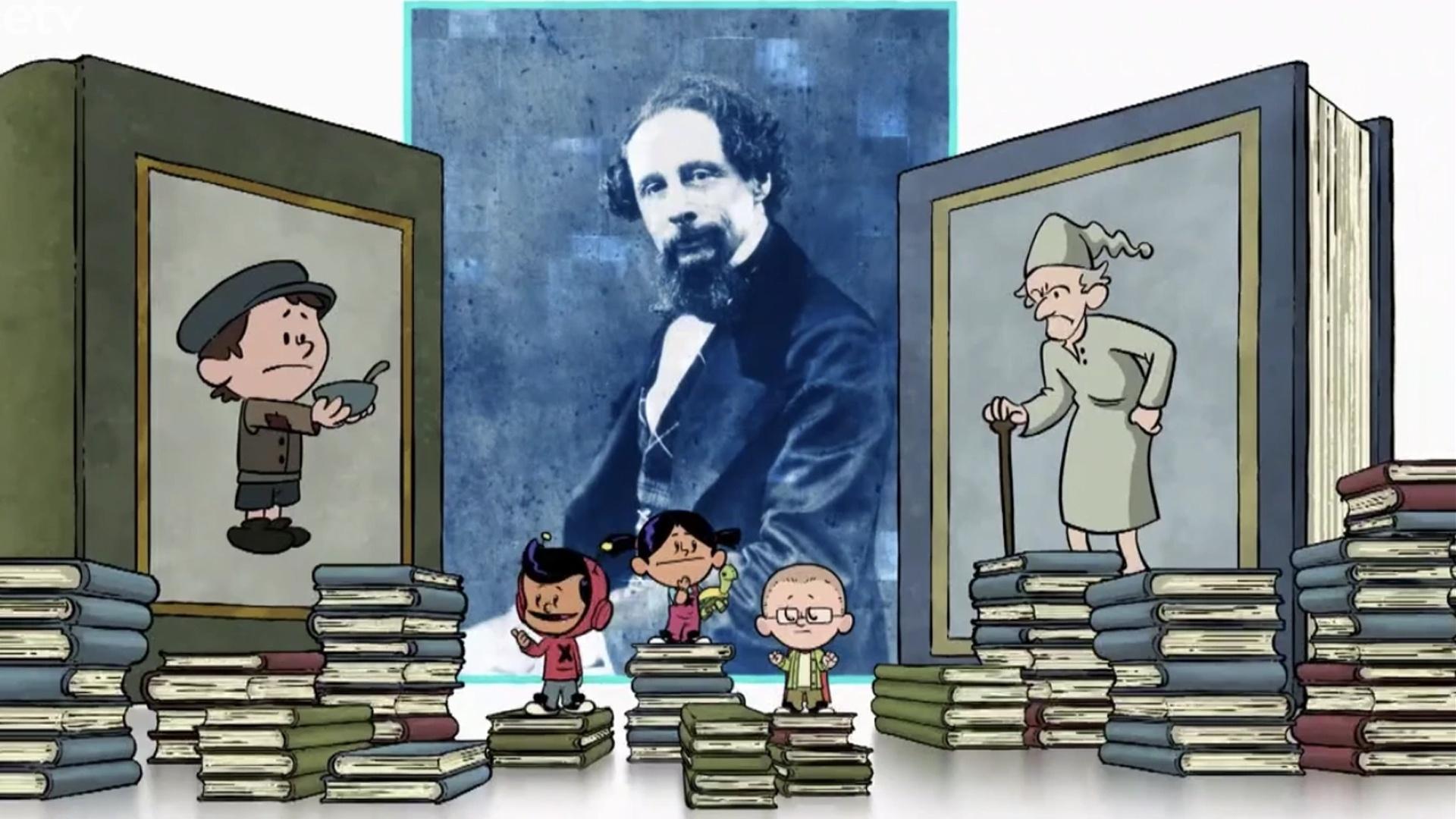 Xavier Riddle and the Secret Museum | I Am Zora Neale Hurston/I Am Charles Dickens
I am Zora Neale Hurston Xavier and Yadina are eager to read a new comic Brad has written, but Brad isn't so sure he can share this particular story - it's very personal. What should he do? To the Secret Museum! Our heroes are sent back in time to meet an exceptional storyteller: Zora Neale Hurston. We meet Zora as she enjoys listening to the tall tales being told on the porch of her corner store, before launching into a few tales of her own. Listening to Zora tell her own personal stories, and watching her light up as she does, helps Brad to feel more comfortable with the idea of sharing his own story with his best friends. Because stories are best when you share them with others. I am Charles Dickens Yadina is left feeling bored on a rainy day after she's already played with ALL her toys - there's nothing left to have fun with. With no new toys to play with, there's only one thing left to do... To the Secret Museum! Our heroes are sent back in time to meet someone who was seldom bored: Charles Dickens. After a playdate with a young Charles, which involves zero toys but oodles of fun as they jump over "shark infested waters" and swim with a funny octopus named Fanny, Yadina realizes that she doesn't need anything new to play with, because her imagination can make everything more fun.
Airing Saturday, November 19 at 8am on WNED PBS.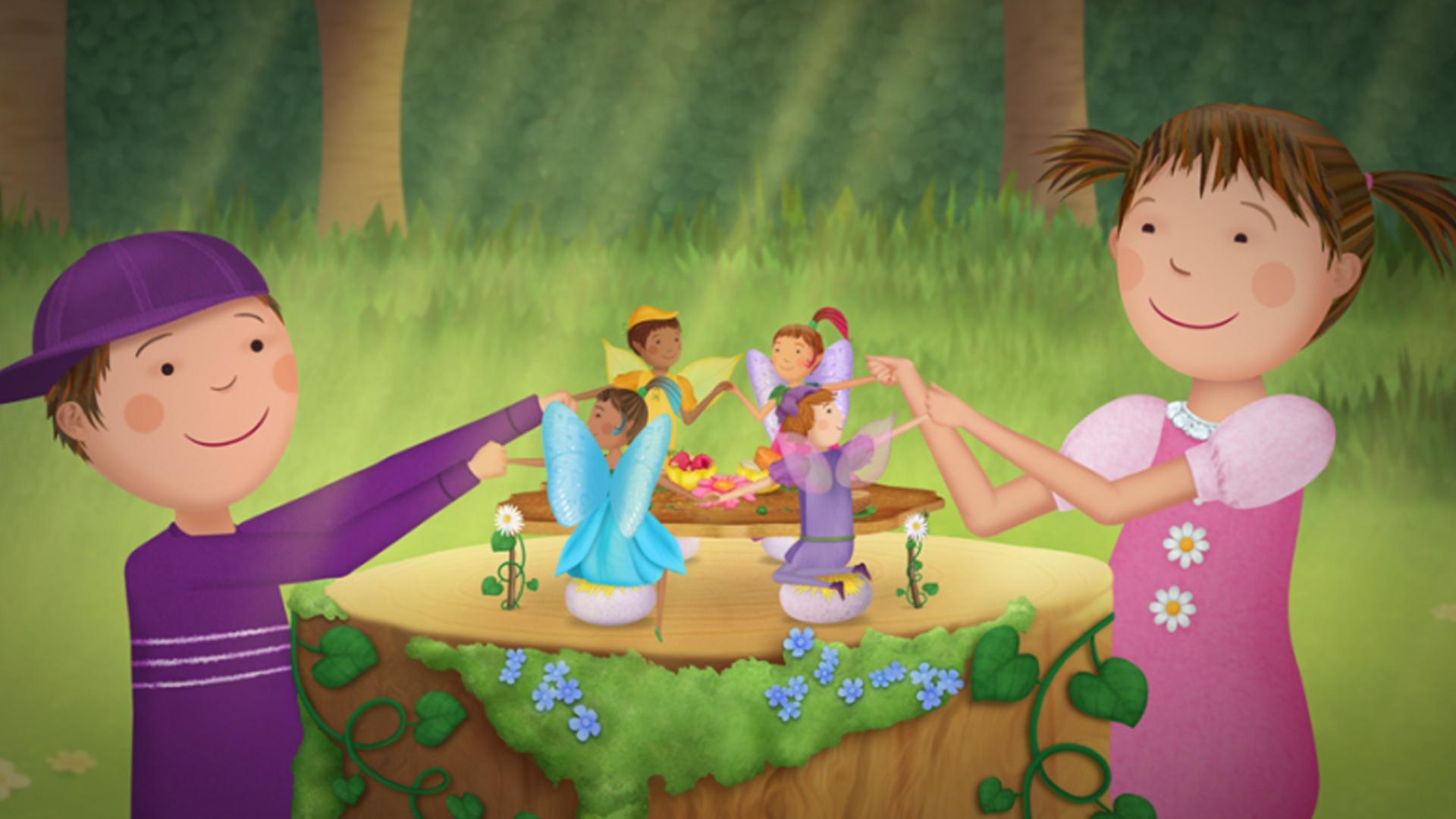 Pinkalicious & Peterrific | A Fairy Thanksgiving/Pinkfoot Playdate
"A Fairy Thanksgiving" - When Pinkalicious and Peter accidentally damage Fairyanna's Thanksgiving table, they are determined to make things right and give the fairies the most pinkamazing Fairy Thanksgiving yet! Curriculum: (Visual Arts) - Create art from found objects in nature. "Pinkfoot Playdate"- Pinkfoot is back and is eager to spend the day with Pinkalicious and her friends. But Pinkalicous struggles to find something that's pinkaperfect for her giant pink furry monster friend. Curriculum: (Dance) Using movement, explore contrasts in force, e.g. hard/soft, strong/light. Interstitial: Kids use elements from nature to create a fairy house in their backyard.
Airing Wednesday, November 16 at 6:30am and Friday, November 25 at 6:30am on WNED PBS.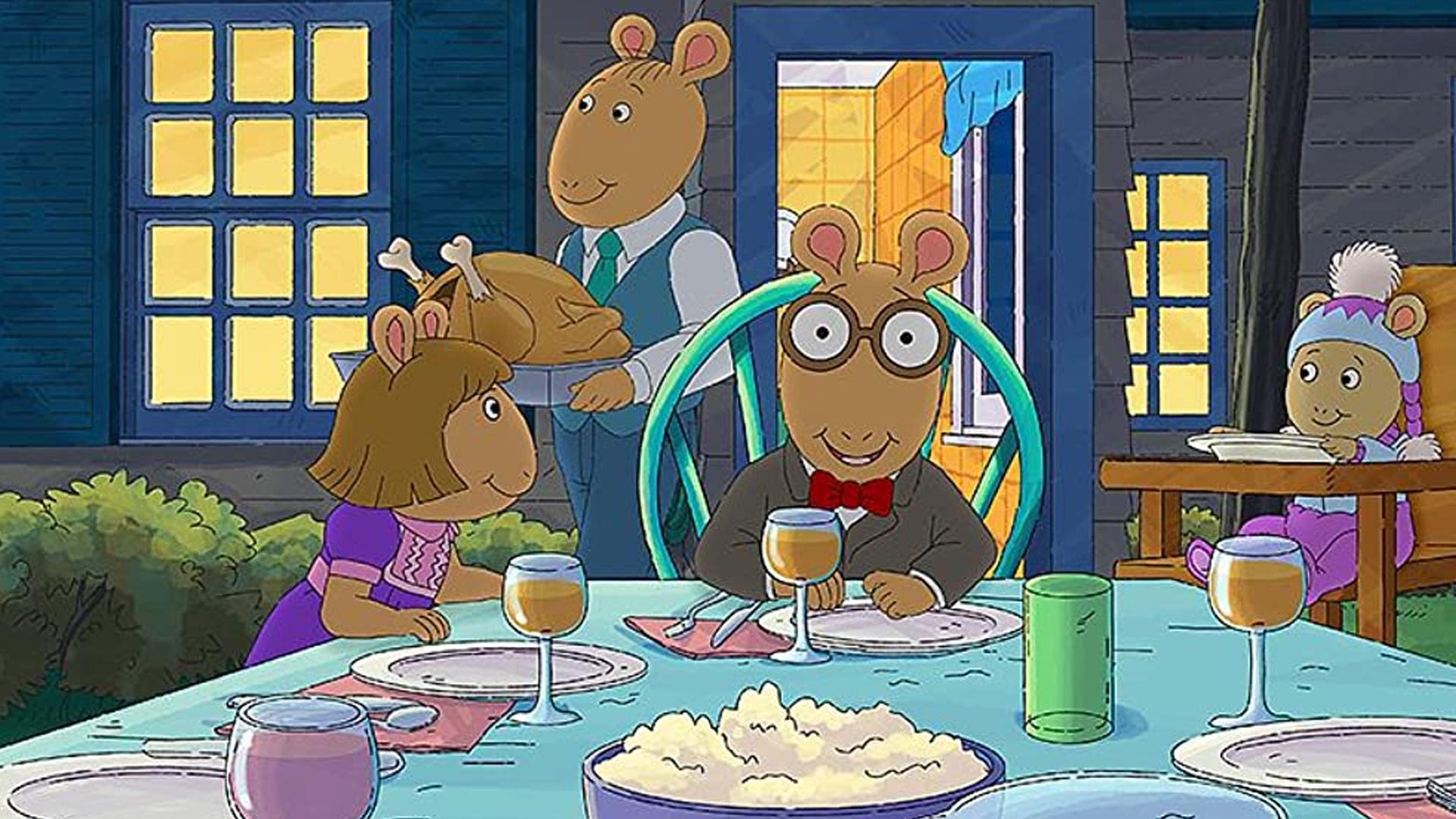 Arthur Thanksgiving
Arthur and his family are getting ready for Thanksgiving! But when Pal disappears to go on his own adventure, family, friends and the rest of Elwood City try to get Pal home. Will they be able to celebrate the best Thanksgiving yet?
Airing Monday, November 21 at 3pm, Wednesday, November 23 at 3pm, and Thursday, November 24 at 3pm on WNED PBS.
Arthur's Perfect Christmas
Plans are underway in Elwood City for the best holidays ever as Arthur, D.W., their family and friends make preparations for perfect gifts, perfect parties and perfect family traditions for Christmas, Hanukkah, Kwanzaa and even "Baxter Day" (Buster and his mom's special celebration). The only problem is, just like in real life, perfection is hard to attain, and things start to fall apart.
Airing Friday, December 2 at 3pm, Friday, December 9 at 3:30pm, Friday, December 23 at 3pm, Sunday, December 25 at 5:33am and Sunday, December 25 at 10:30am on WNED PBS.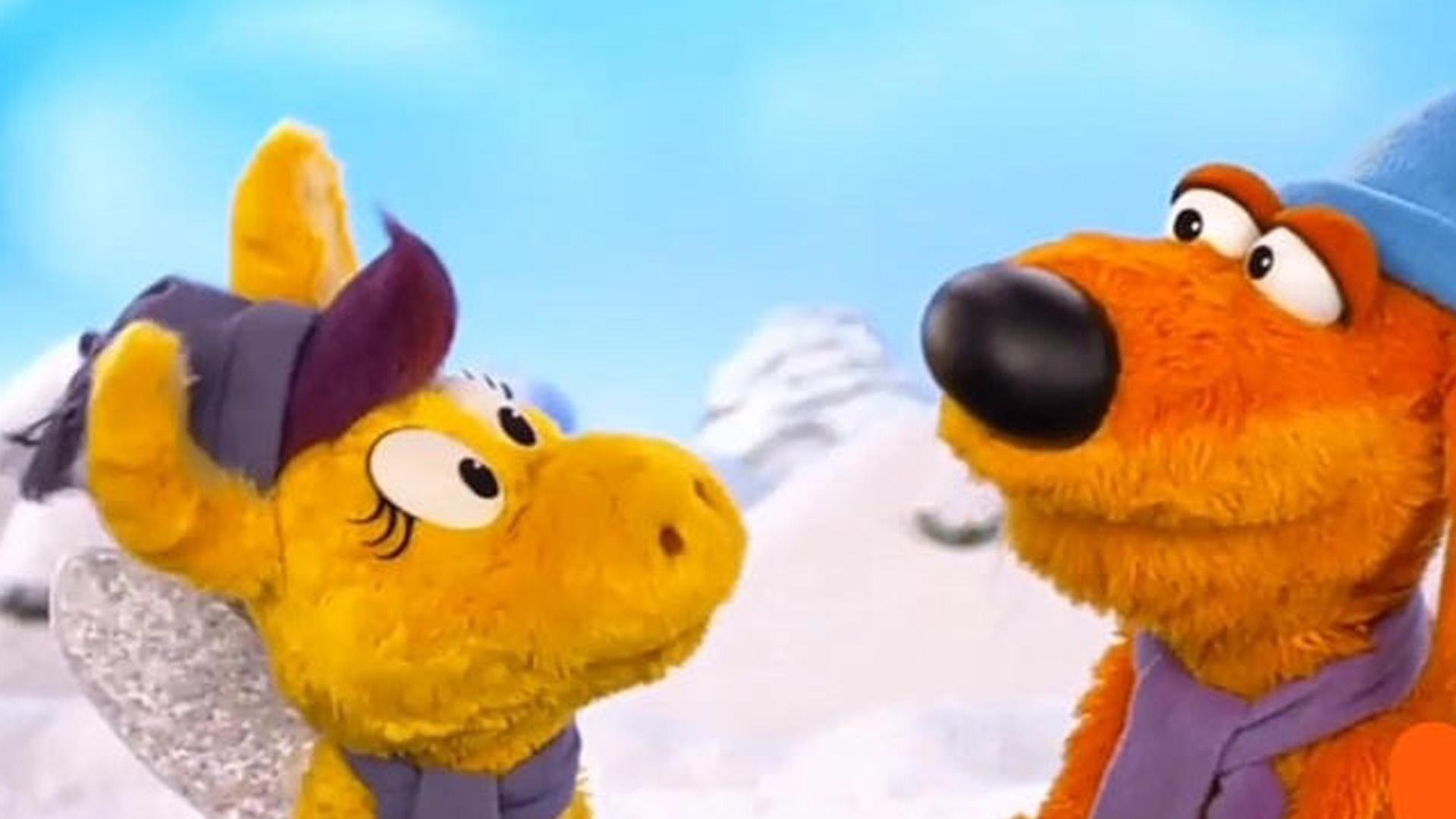 Donkey Hodie | Snow Day/Snow Surprise Challenge
It's a snow day in Someplace Else! Will Panda's pals want to do all his favorite snow activities from Planet Purple?/Bob Dog wants to win a glowy, snowy, floating fun ball, so he thinks of things he's good at to play Gameshow Gator's new snow game.
Airing Monday, December 5 at 10:30am on WNED PBS.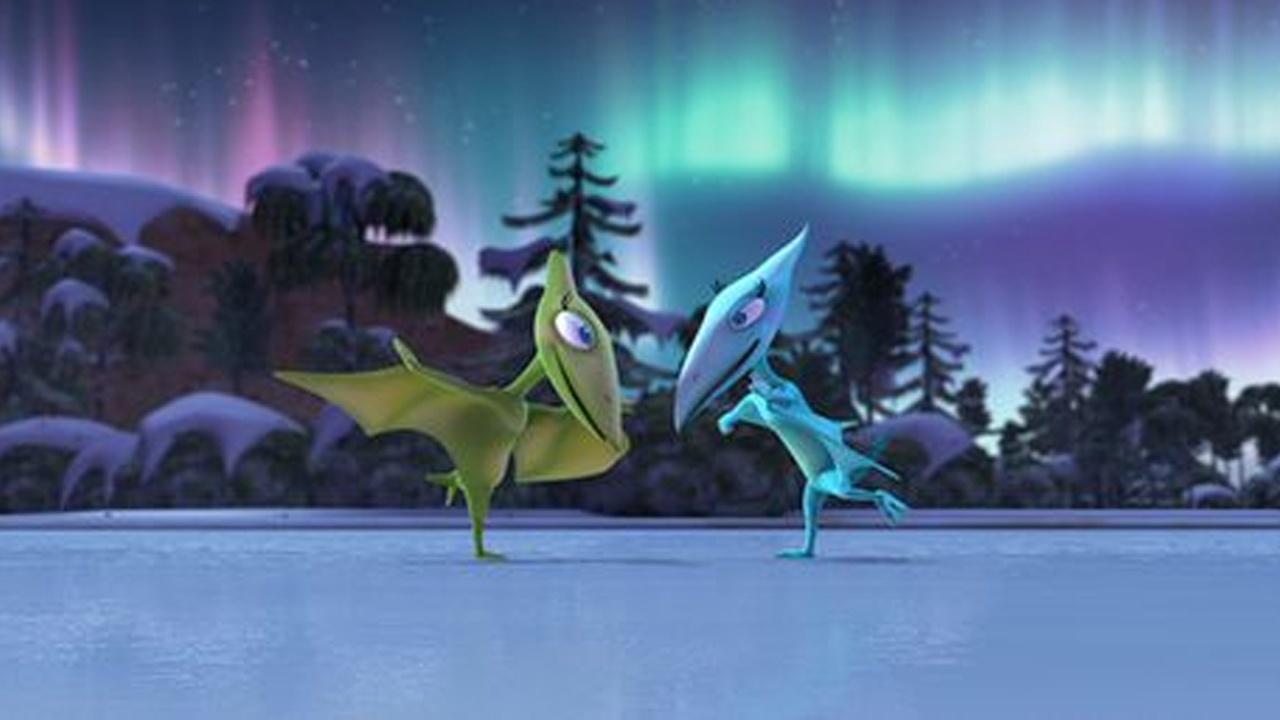 Dinosaur Train | Don's Winter Wish/Festival of Lights
When the Pteranodon family travels back to the North Pole, Don declares that it's his "winter wish" to see snow fall again. When a big blizzard comes, and even the Dinosaur Train gets snowed in, Don worries that his wish brought the blizzard. He's especially worried for his new friend, Soren Sauronitholestes, who is sitting on a nest of her eggs, out in the blizzard. But everything turns out all right: Dad explains that wishing for something doesn't make it happen, and the well-adapted, warm-blooded, feather-covered Soren successfully hatches her babies. While visiting the North Pole, the Conductor suggests that the family stop off at Aurora Borealis Station on an enormous frozen lake to see the Aurora Borealis, where the Northern Troodons celebrate a "Festival of Lights." While the kids wait for night to fall and view the Aurora Borealis, they work up an ice-skating show to entertain Mom and Dad. Everyone joins in to sing "Solstice Time is Here" and skate under the lights!
Airing Monday, December 5 at 11:30am and Friday, December 23 at 11:30am on WNED PBS.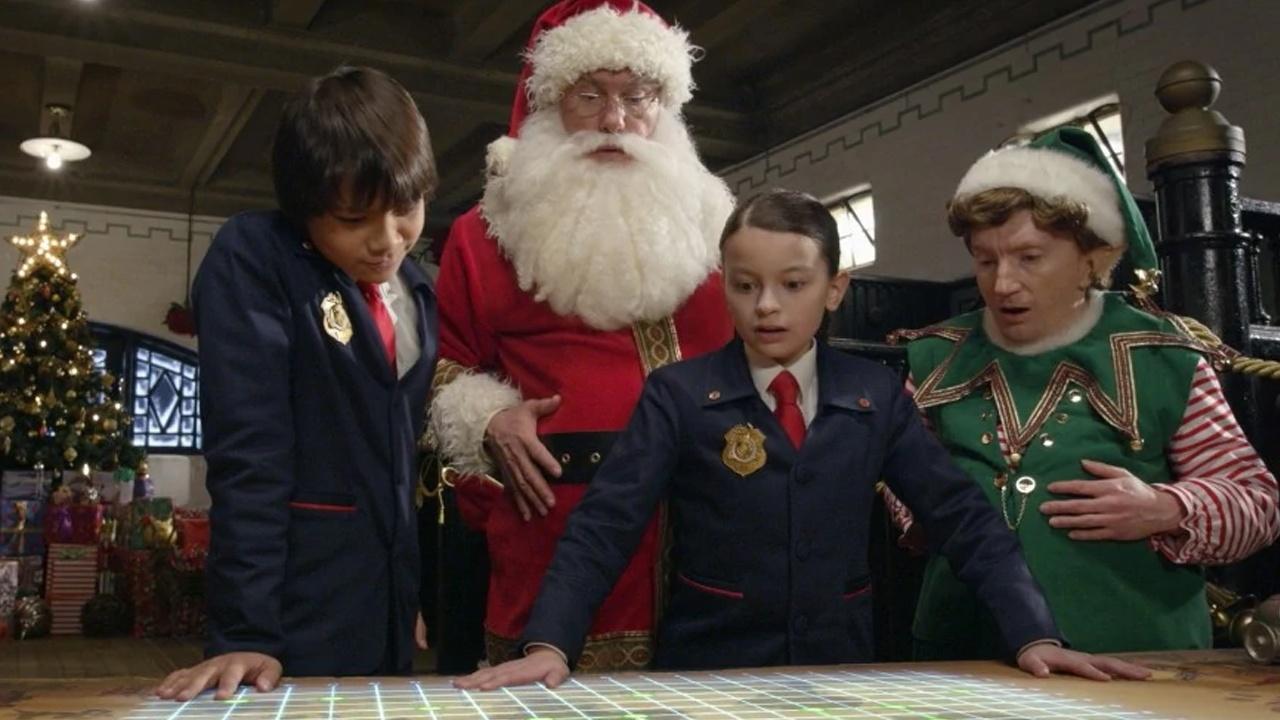 Odd Squad | Reindeer Games
In this Christmas-themed episode, Olive and Otto help Santa track down his missing reindeer. Also, Oscar helps Ms. O get off Santa's naughty list. Curriculum: Coordinate graphing; greater than and less than.
Airing Monday, December 5 at 4pm, Friday, December 9 at 4pm, Wednesday, December 14 at 4pm, and Monday, December 26 at 4pm on WNED PBS.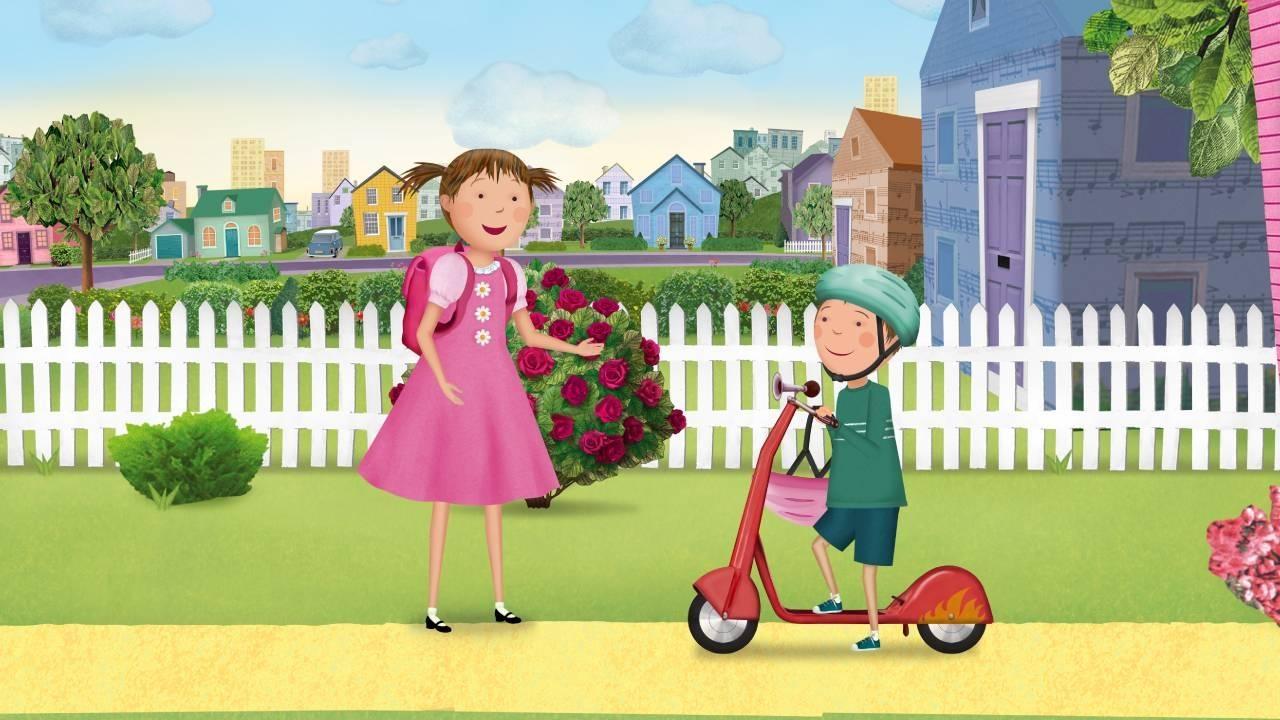 Pinkalicious & Peterrific | Gingerbread House/Christmas Tree Trouble
"Gingerbread House" - Pinkalicious and Peter build a pinkamazing gingerbread house that attracts Sarafina, a holiday fairy. But as pieces of the house begin to go missing, it's up to Pinkalicious to find the sneaky snacker before all that's left are crumbs. Curriculum: (Visual Arts) Working collaboratively to make a work of art out of edible materials. "Christmas Tree Trouble" - It's time to decorate the Pinkerton's Christmas Tree! But when the box of all of the family's ornaments break hours before the holiday party, it will take some creativity and pinkamagination to bring back the family's Christmas spirit. Curriculum: (Visual Arts) Experiment with different tools and materials to make art (Christmas tree ornaments) Interstitial: Kids decorate for the holidays by creating snowpeople made out of socks and other art materials.
Airing Tuesday, December 6 at 6:30am, Friday, December 16 at 6:30am, Tuesday, December 20 at 6:30am, and Monday, December 26 at 6:30am on WNED PBS.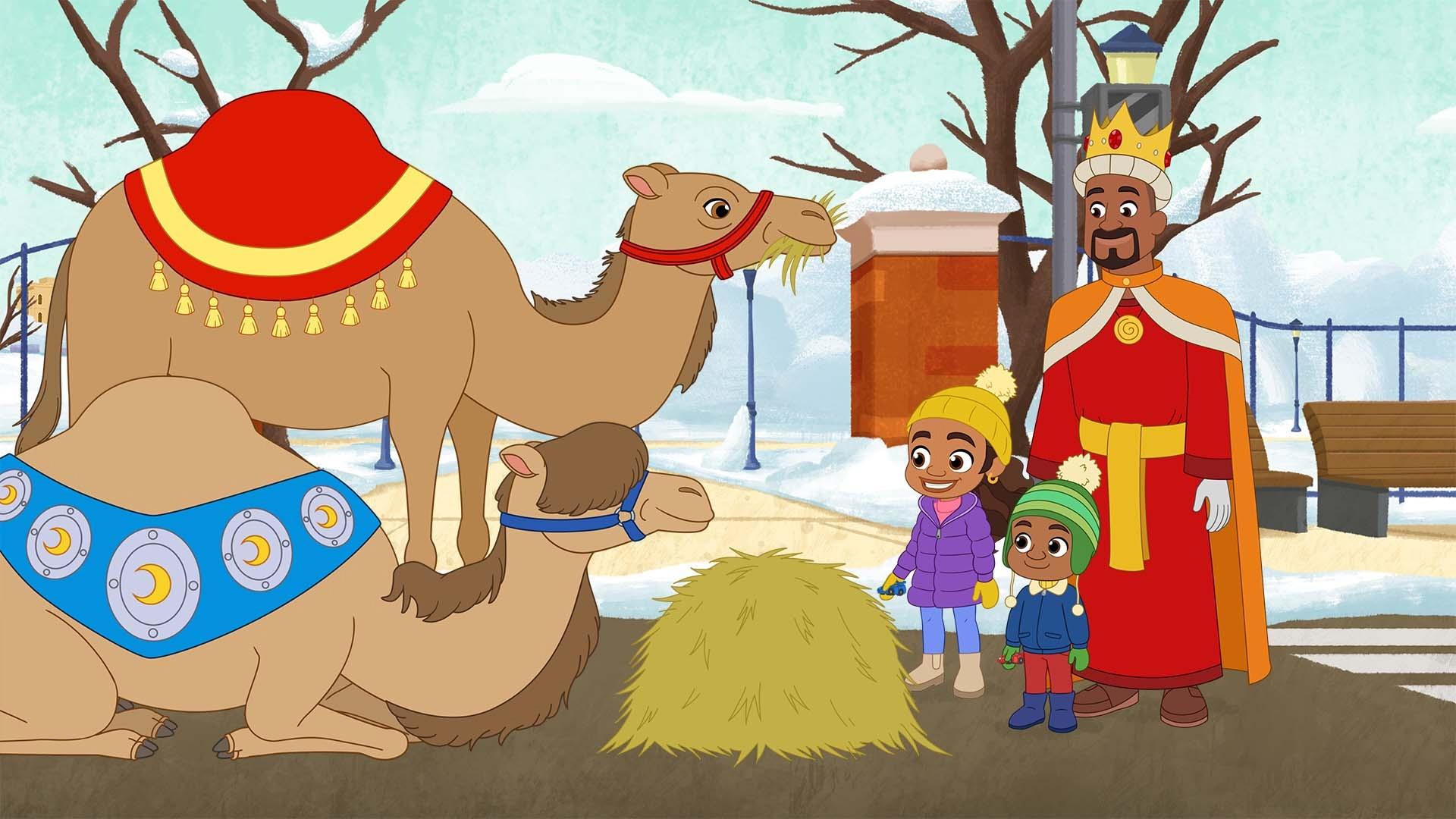 Alma's Way | Alma's Nochebuena/Three Kings Day Do-Over
Ever wish you could pause life long enough to figure out the answers to all your problems? Alma can! Follow her adventures in Alma's Way, as she learns to think for herself-making mistakes and decisions and finding solutions along the way!
Airing Tuesday, December 6 at 7:30am, Thursday, December 15 at 7:30am, Monday, and December 26 at 7:30am on WNED PBS.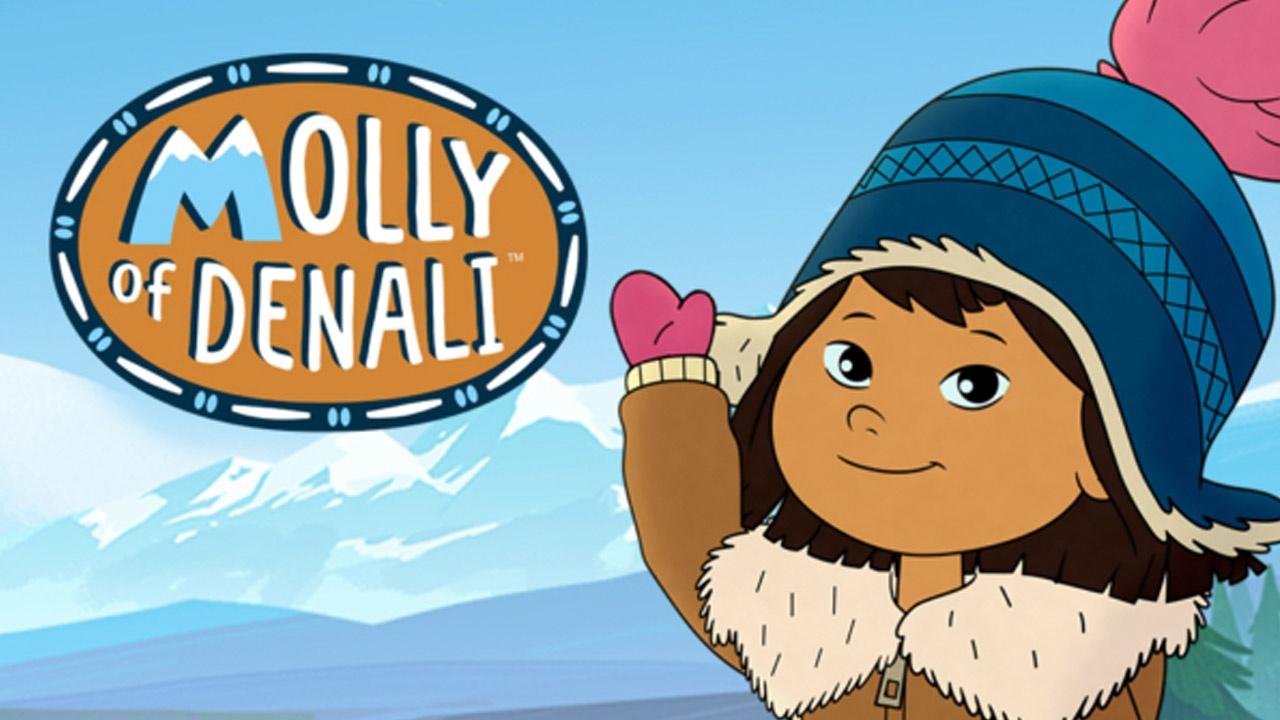 Molly of Denali | Sled Or Snowshoe/The Shortest Birthday
By Sled or Snowshoe Grandpa Nat and Nina are out in the field observing an active volcano when it erupts! When their camera breaks, Molly persuades Tooey and her mom to deliver a new one - and to see a real-life volcano. But getting there won't be easy. The Shortest Birthday It's winter solstice and Trini's birthday. Molly and Tooey have planned the perfect present-a trip to Qyah's best bird-watching spot. With only a few hours of daylight and after much delay, they reach the special spot at dusk, only to encounter an extra special surprise.
Airing Thursday, December 8 at 9am, Tuesday, December 14 at 11am, Friday, December 17 at 11am, Monday, December 20 at 11am, Thursday, December 23 at 11am, and Tuesday, December 28 at 11am on WNED PBS.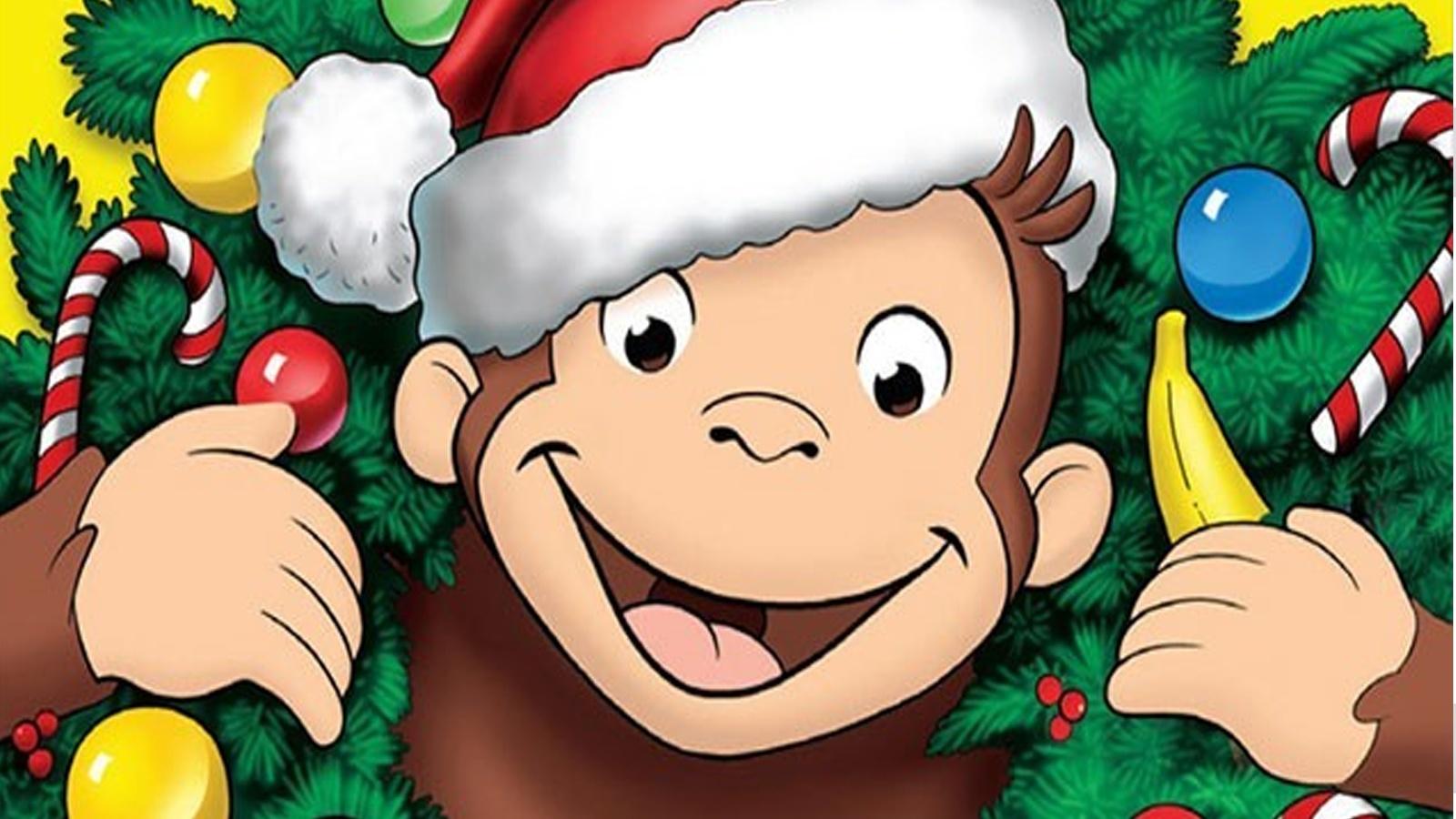 Curious George | A Very Monkey Christmas
Curious George and The Man with the Yellow Hat are having a wonderful time getting ready for Christmas. There's only one dilemma - neither of them can figure out what to give the other for a present! In the end, both gift-giving predicaments are simply and beautifully resolved, revealing the true spirit of the holiday season.
Airing Wednesday, December 14 at 8:30am, Friday, December 23 at 10:30am, and Sunday, December 25 at 9:30am on WNED PBS.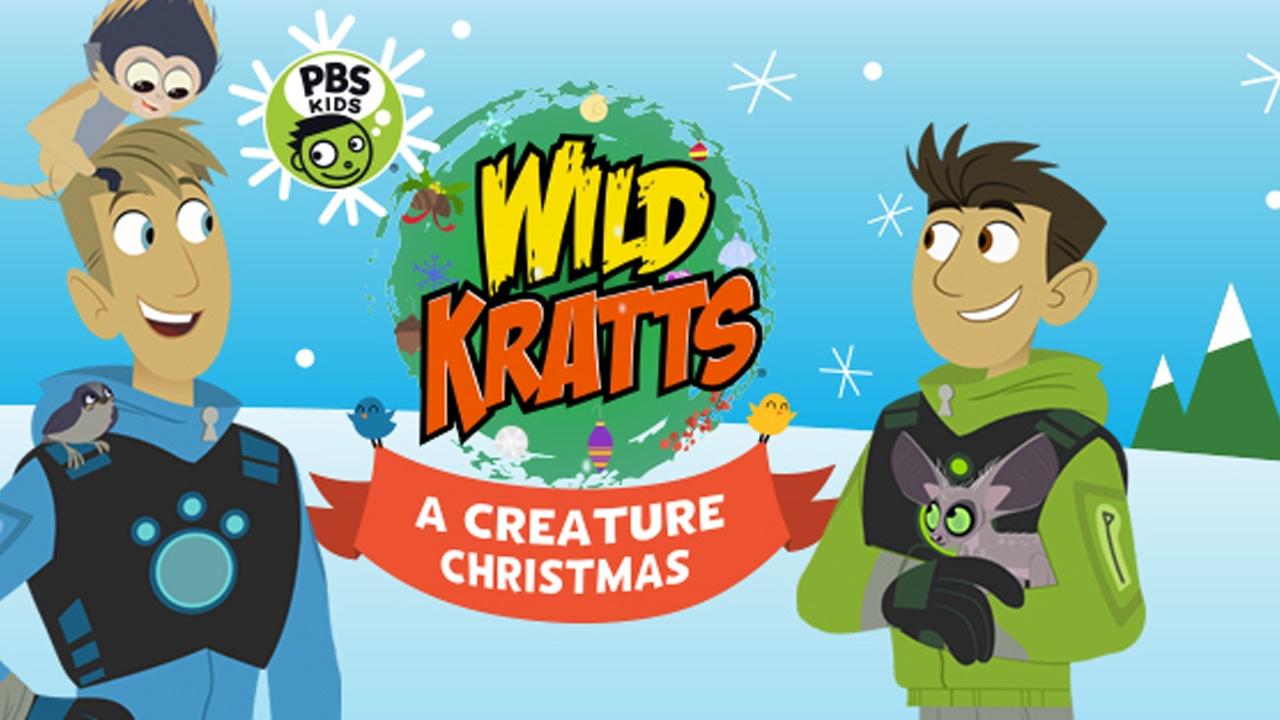 Wild Kratts: A Creature Christmas
It's Christmas time and the Wild Kratts are taking a break from creature adventuring to celebrate. But when the Wild Kratts receive an alert that their favorite creatures are suddenly disappearing around the globe, their holiday party quickly turns into a rescue mission. Our heroes must race against time to thwart their greedy archrivals' most miserly scheme yet!
Airing Thursday, December 15 at 3:30pm and Sunday, December 25 at 8:30am on WNED PBS.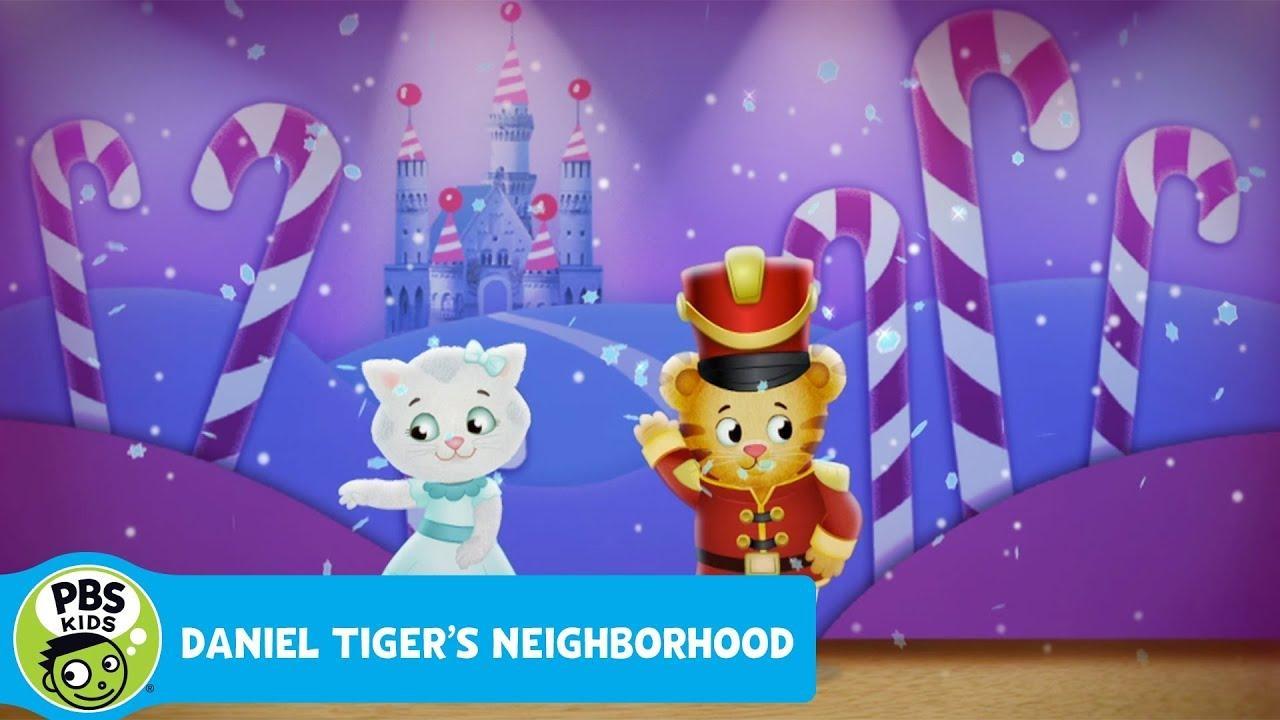 Daniel Tiger's Neighborhood | Daniel's Winter Adventure/ The Neighborhood Nutcracker
Daniel, Dad, Prince Wednesday and Prince Tuesday are all going sledding! Later Daniel goes ice skating for the first time. Daniel is going to see a show called The Nutcracker Ballet! Once he arrives at the performance, he finds out that Prince Wednesday is sick and needs Daniel to fill in for him and dance on stage.
Airing Thursday, December 22 at 9:30am and Saturday, December 24 at 6:30am on WNED PBS.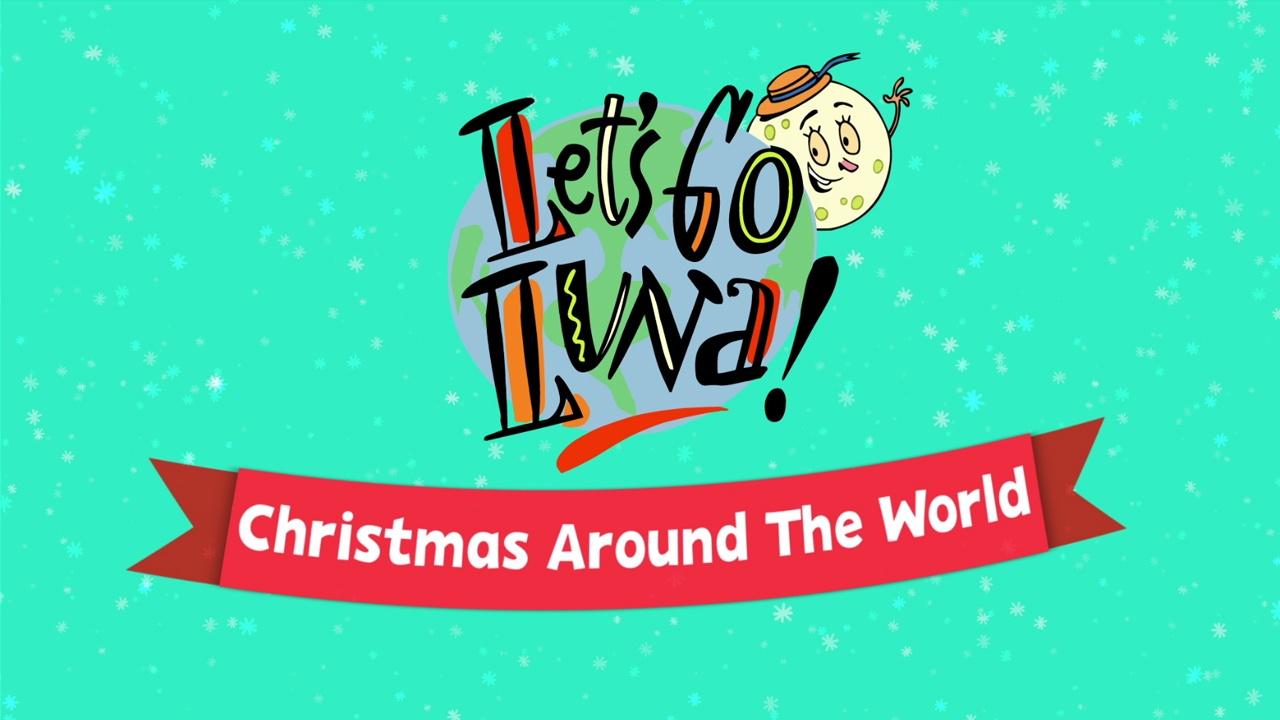 Let's Go Luna! | Luna's Christmas Around The World
Luna's busy travelling around the world with her friends Andy, Carmen and Leo in the global Christmas adventure, LET'S GO LUNA! Christmas Around the World.
Airing Sunday, December 25, at 6:32am on WNED PBS.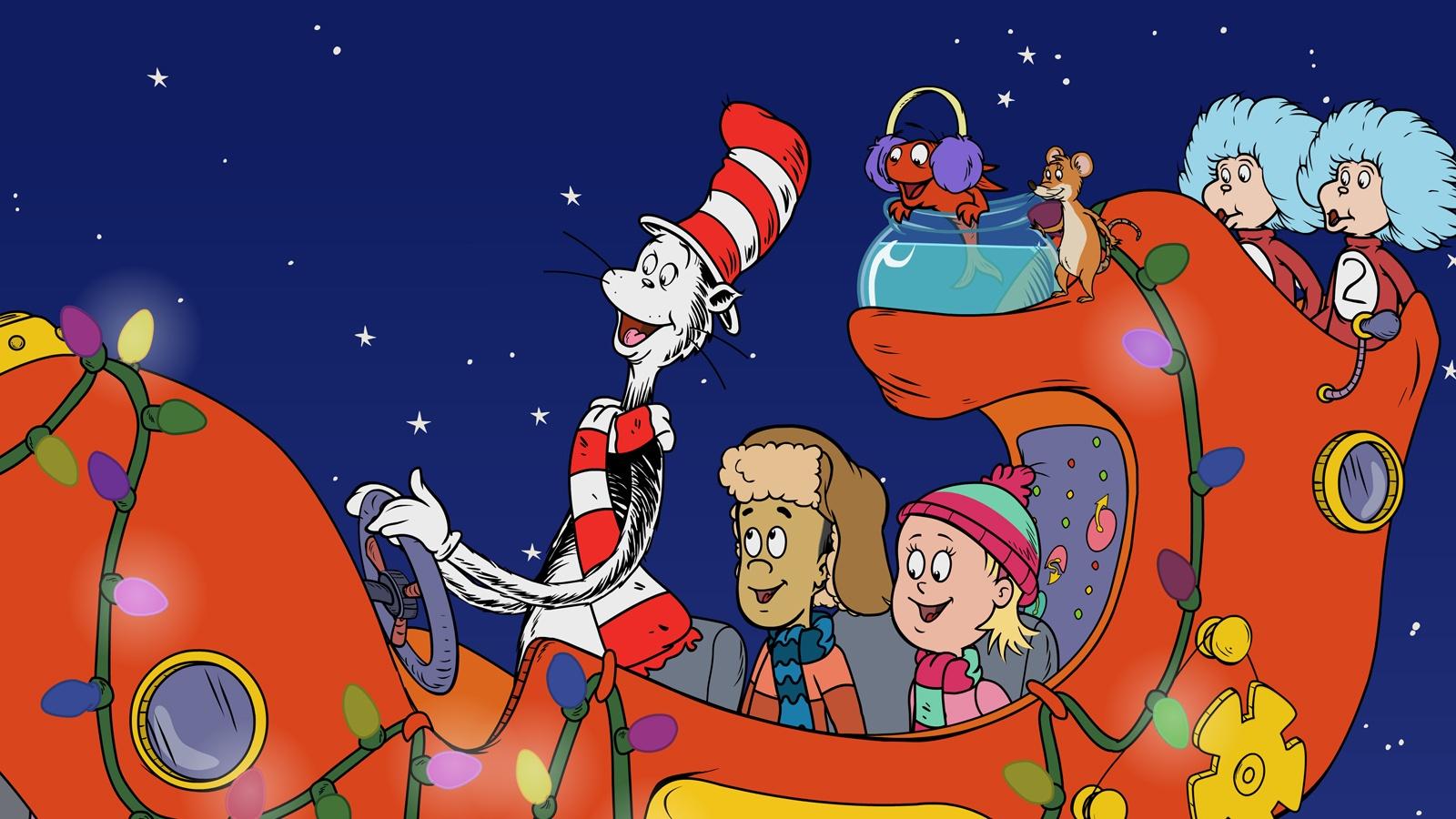 The Cat in the Hat Knows A Lot About Christmas!
This adventure finds the Cat in the Hat, Nick and Sally on a journey around the world to help a lost reindeer find his way home to Freezeyourknees Snowland in time for Christmas. On the way, the Thingamajigger breaks down and they depend on a variety of animals -- from African bush elephants to bottlenose dolphins to red crabs -- and their remarkable abilities to help them make an amazing journey home.
Airing Sunday, December 25 at 7:31am on WNED PBS.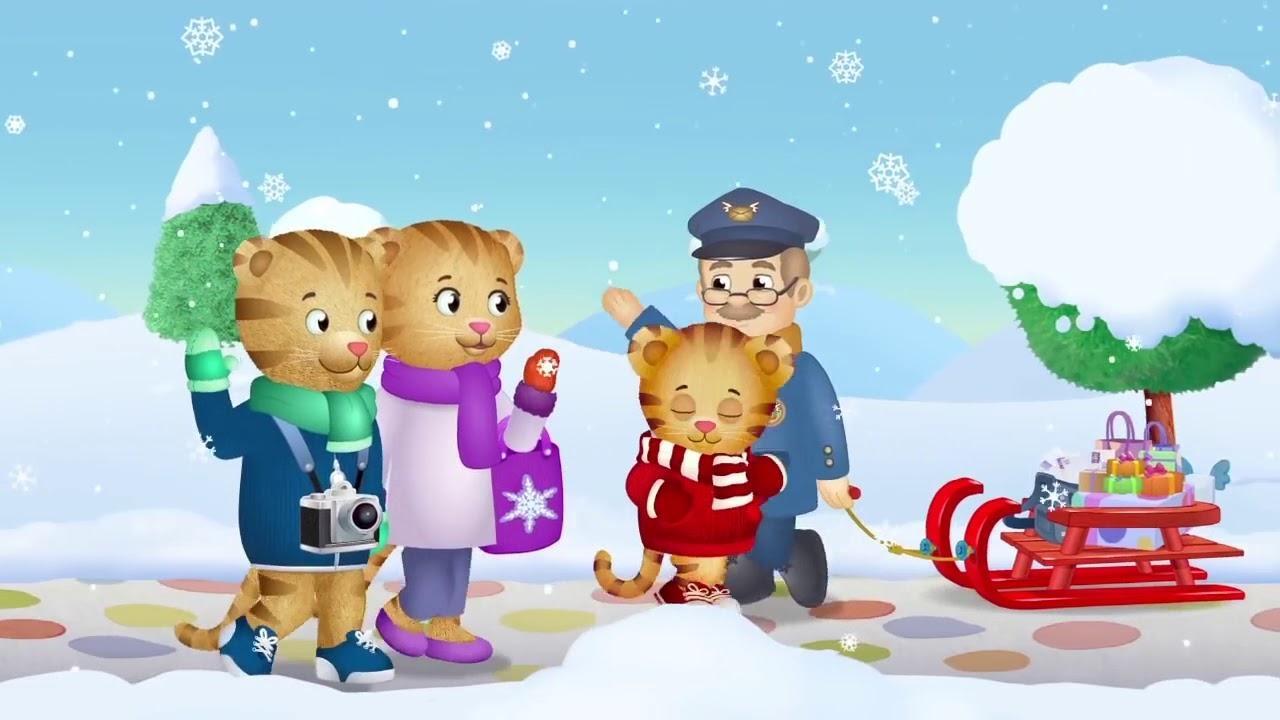 Daniel Tiger's Neighborhood | Snowflake Day
In this thirty minute holiday musical episode, the Neighborhood is celebrating Snowflake Day! Daniel has a very important role as the snowflake in the Neighborhood's Snowflake Day Show and he can't wait to say his lines! The Enchanted Garden is full of excitement and winter cheer as everyone pitches in to make the celebration a true Neighborhood success!
Airing day, December 25 at 9:30am on WNED PBS.
Discover More Holiday Specials on the WNED PBS KIDS Channel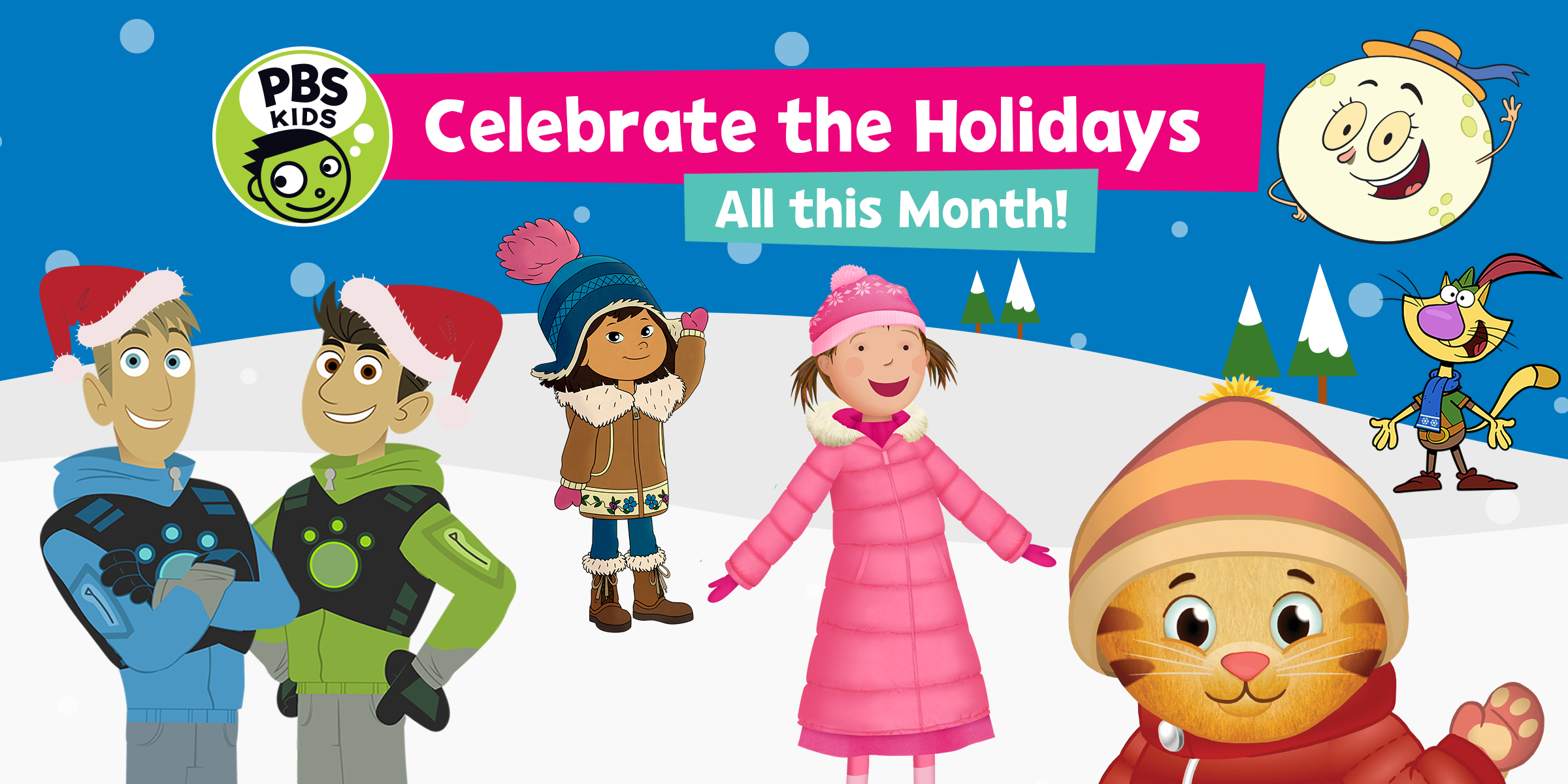 WNED PBS KiDS CHANNEL
Discover holiday specials all month long on the WNED PBS KIDS Channel.