Wherever you listen, wherever you watch, wherever you stream, wherever you learn, wherever you play . . . discover how to connect with the many platforms
Buffalo Toronto Public Media

offers.


As more people are watching and listening to content in non-traditional ways, Buffalo Toronto Public Media continues to expand its digital footprint.
Below is an in-depth look at what you can expect in each section of our website and where you can find our quality content online, on our apps, and on air!
Can I watch a livestream of WNED PBS online?
WNED PBS is committed to engaging viewers where, when and how they consume content. Yes, WNED PBS can be livestreamed directly from our website, our video portal, pbs.org, and our apps. You'll also find WNED PBS on YouTube TV and DIRECTV STREAM!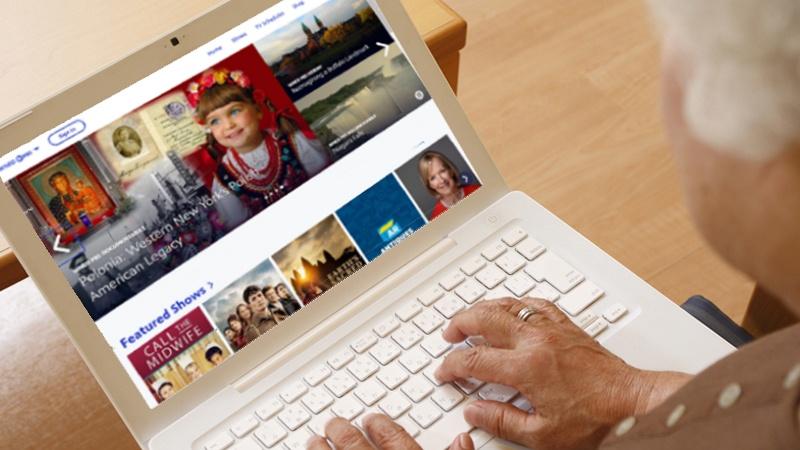 How do I watch shows online?
Watch anytime, anywhere—
Explore original WNED PBS programs, and digital series, interviews for WNED Classical, and much, much more on the Buffalo Toronto Public Media YouTube Channel - https://www.youtube.com/@BuffaloTorontoPublicMedia

Many PBS programs are available on-demand for a limited time through our video portal -http://video.wned.org/
WNED PBS content is available on all WNED PBS-branded PBS platforms, including PBS.org and PBSKIDS.org, as well as the PBS Video app and PBS KIDS Video app available on iOS, Android, Roku, Apple TV, Amazon Fire TV, Samsung TV and Chromecast.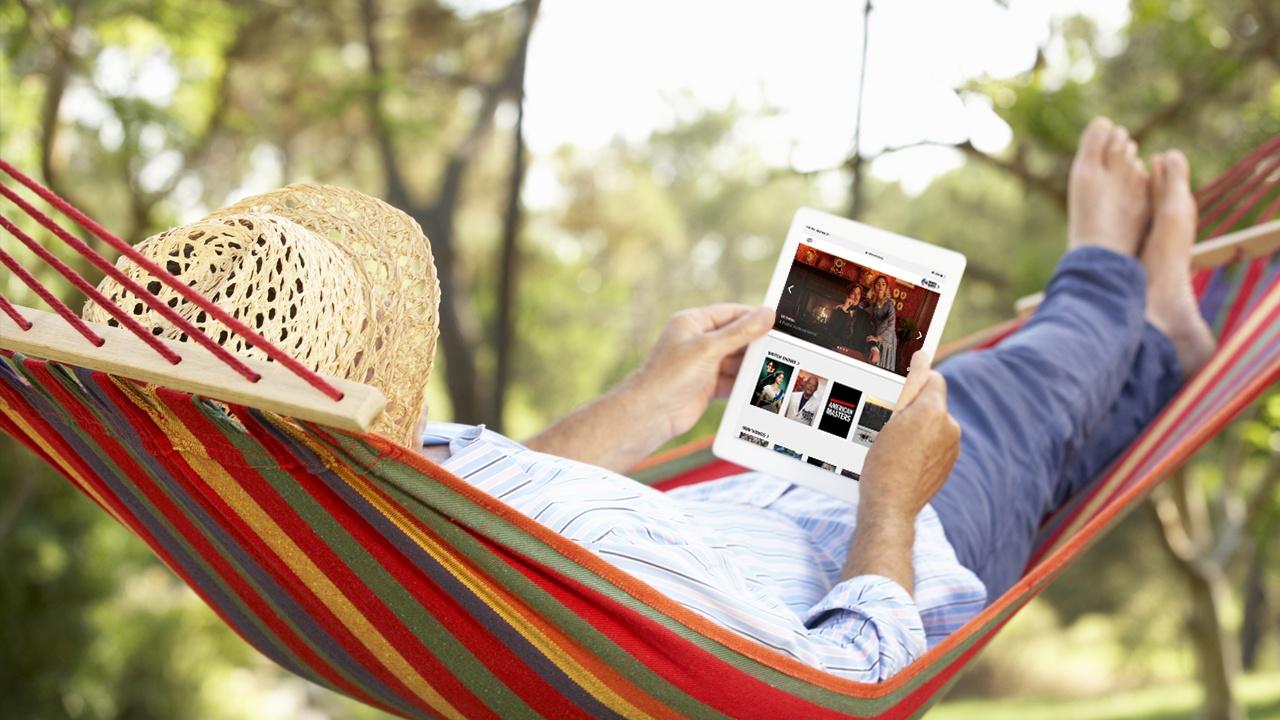 WNED PBS Passport is the member benefit that provides you with extended access to an on-demand library of quality public television programming. Featuring both PBS and select local programming, Buffalo Toronto Public Media Passport allows you to watch even more episodes of your favorite shows, including releases of entire new seasons.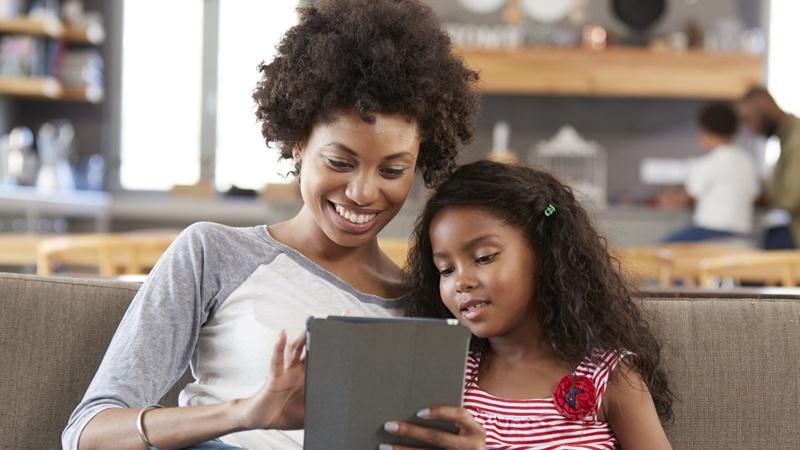 The WNED PBS KIDS channel can also be streamed directly from our website in Western New York. Keep your WNED PBS KIDS entertained and engaged with quality, educational shows. The live stream complements on-demand clips and full on-demand episodes.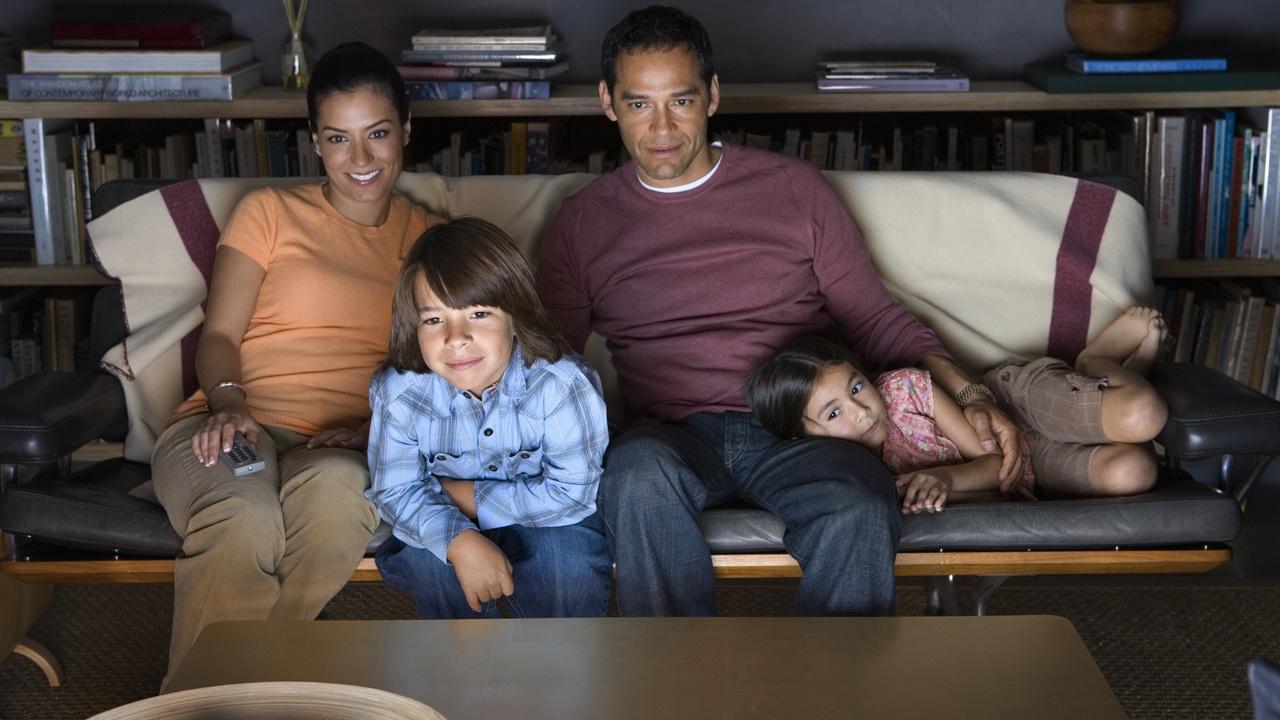 Where do I tune-in to watch your broadcast on-air?
WNED PBS is available over-the-air at 17.1 and WNED Create is broadcast on channel 17.2.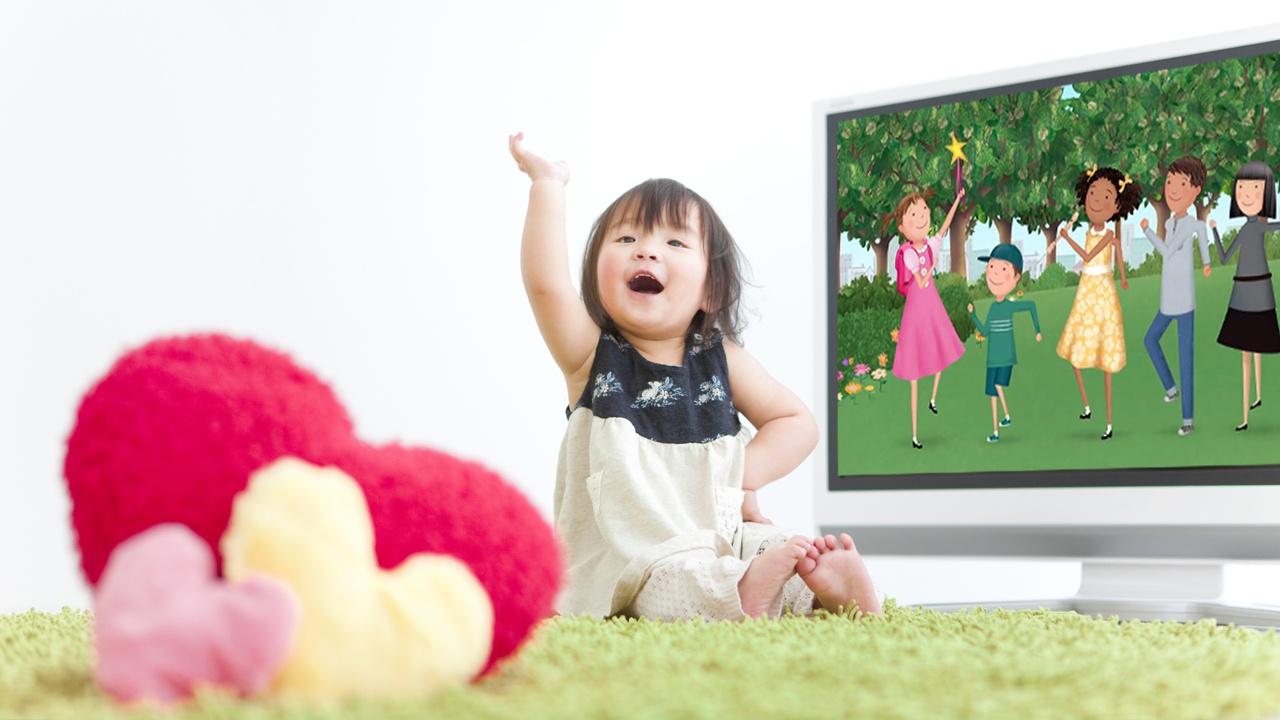 You can also find the WNED PBS KIDS channel over the air at WNED-HD3 - 17.3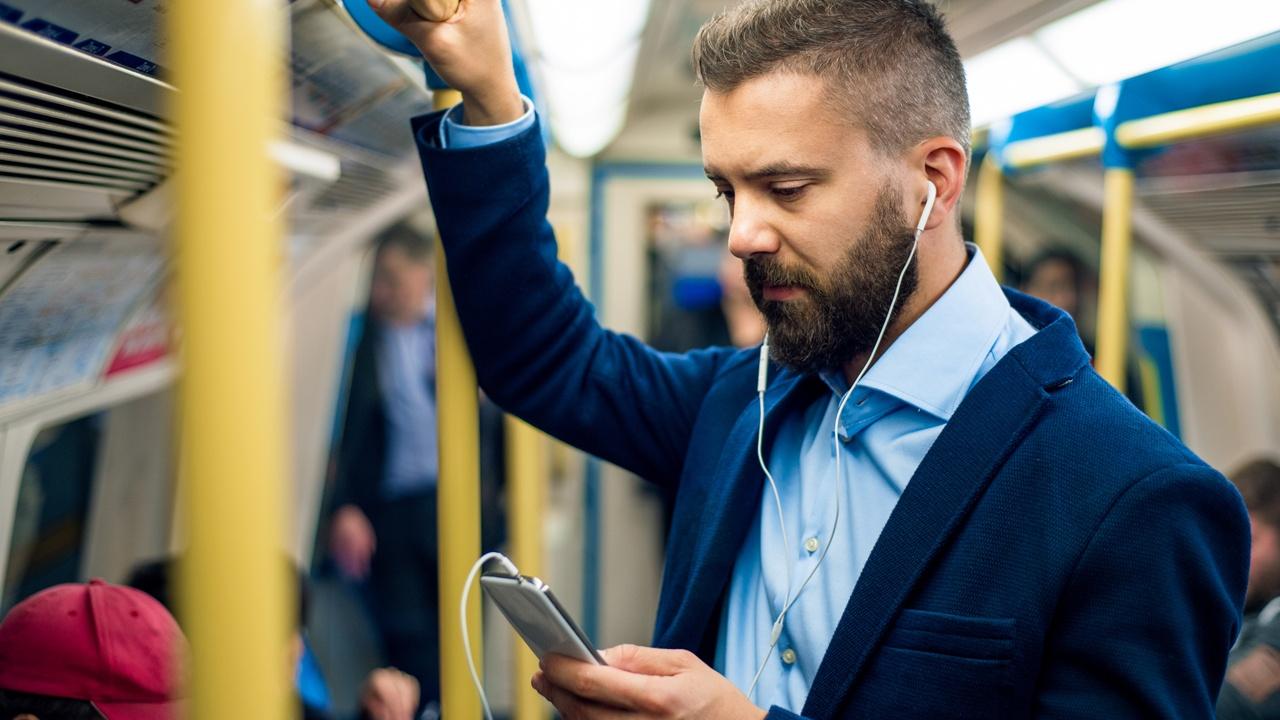 Can I stream the radio services?
You can stream WBFO and WNED Classical right from the home page of wned.org—there are also links on the WNED Classical, WBFO, and WBFO The Bridgewebsites.
Yes, there's an app for that.
With our mobile apps for WNED PBS, WNED Classical, WBFO, and WBFO The Bridge, you can stream our stations no matter where you are. Enjoy your favorite PBS programs, catch up on local and national news, listen to the classical and The Bridge playlists, and so much more, right from your smartphone or tablet.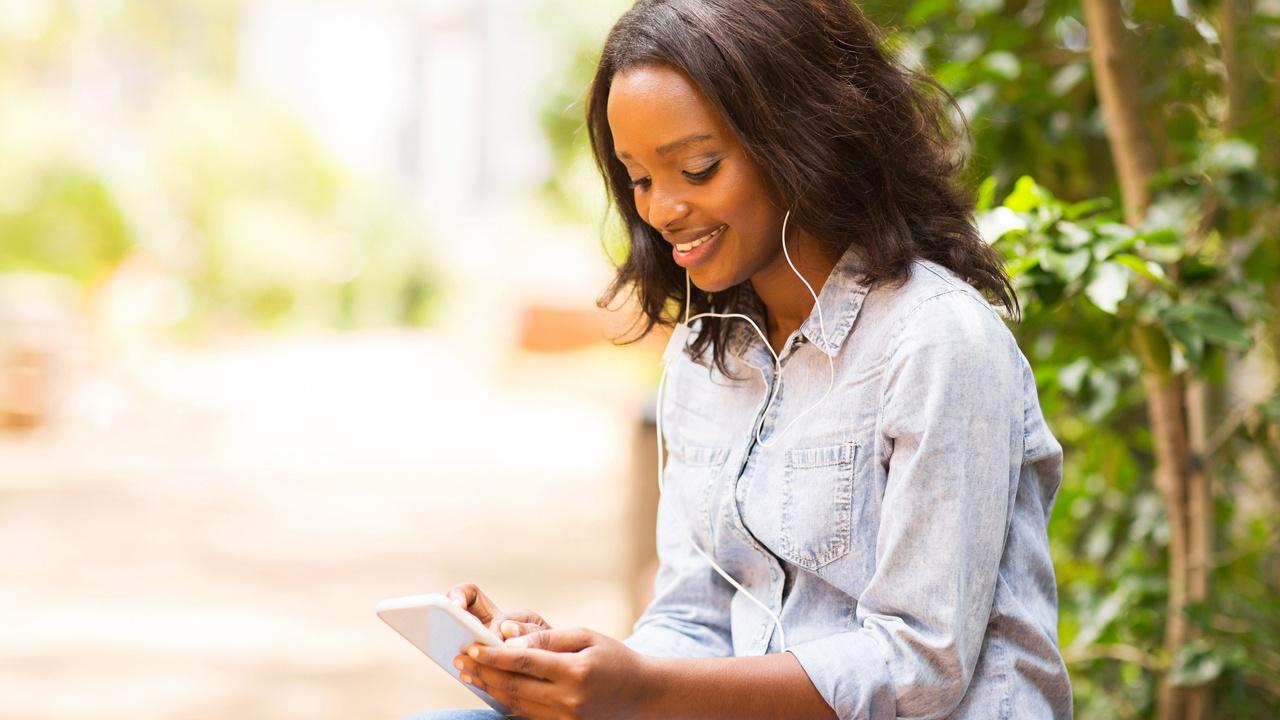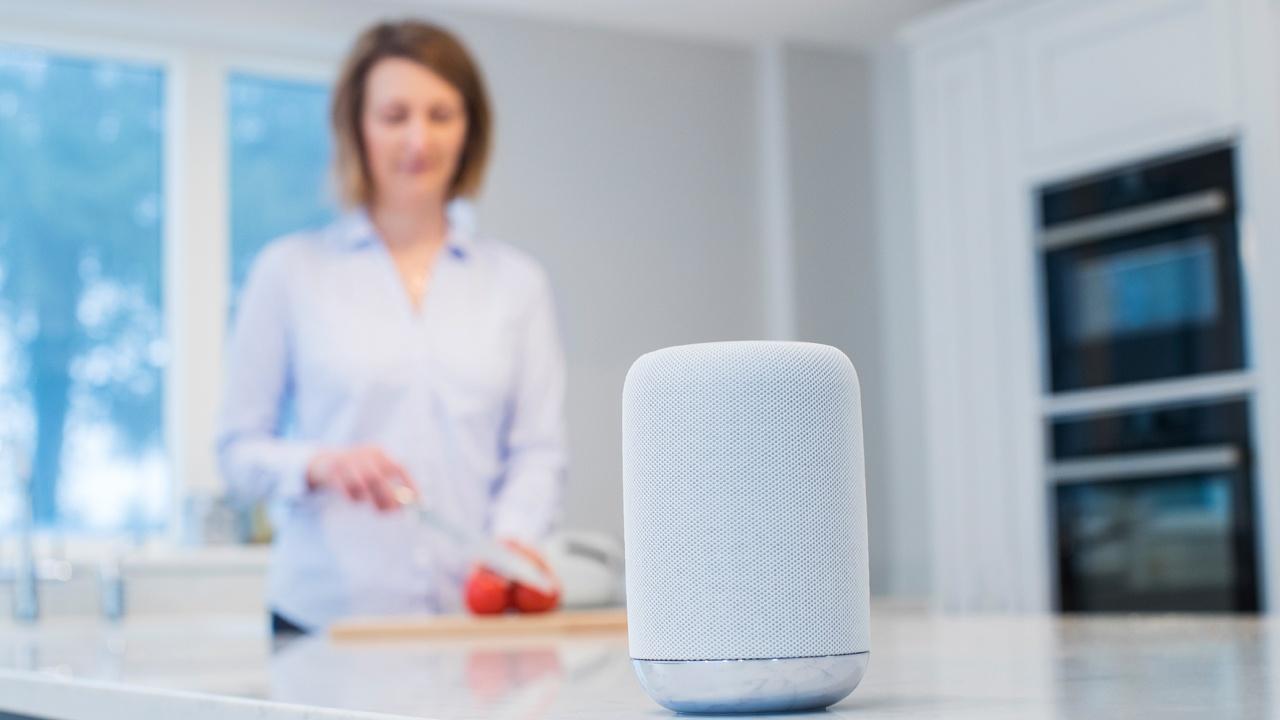 Listen on your smart speaker!
Your smart speaker just got smarter. With a few simple commands, you can access the entire world of WBFO-with all the latest news and discussions of the day, stream WBFO The Bridge (WBFO HD-2) or WNED Classical. Just ask your smart speaker to "Play WBFO," "Play 88.7 HD 2" "Play 94.5 HD 2," or "Play WNED-FM"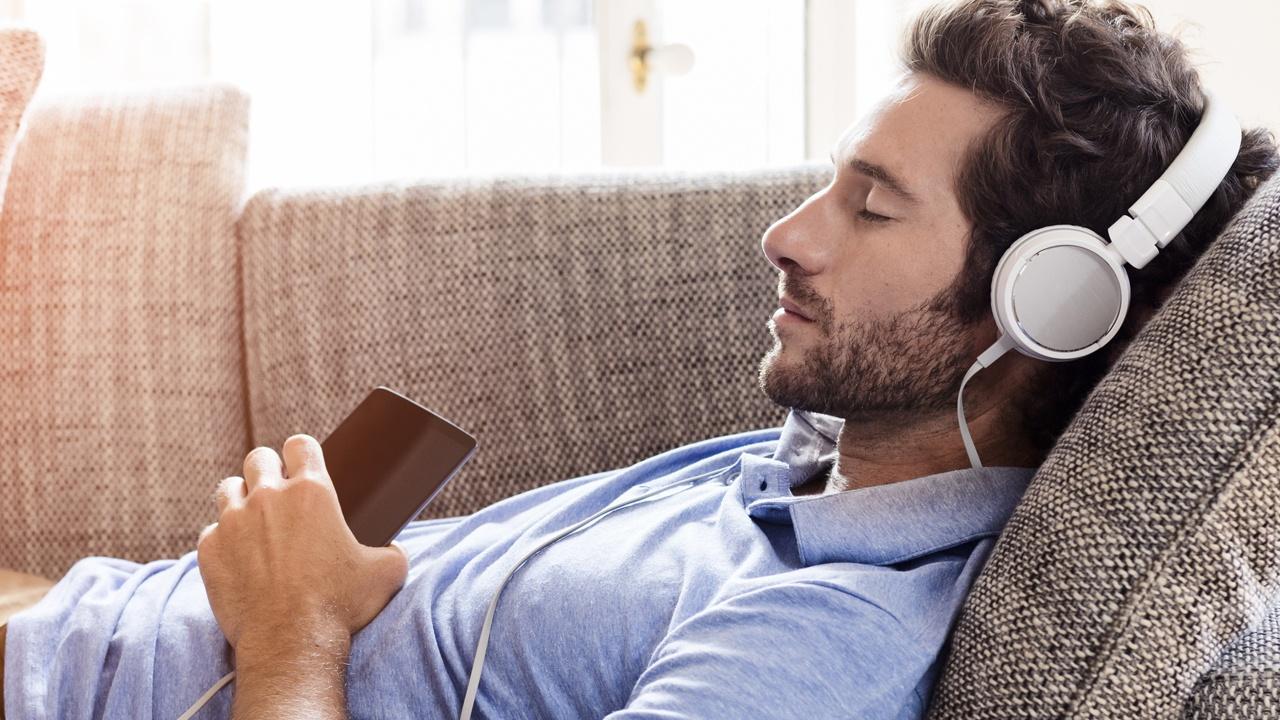 Tune us in!
WNED Classical is the area's 24-hour non-commercial classical music service. In addition to 94.5 FM, WNED Classical is simulcast on 89.7 WNJA in Jamestown.

WBFO continues to produce award-winning news that makes it one of the top news stations in the area. The station is dedicated to providing the best in local news coverage to complement national and world coverage from NPR and the BBC. Saturday evenings continue a long tradition of Blues music. In addition to 88.7, WBFO's widely-acclaimed programming is also heard on 91.3 WOLN in Olean and 88.1 WUBJ in Jamestown.

Buffalo Toronto Public Media's community-supported alternative music service, The Bridge, can be heard on 88.7 HD-2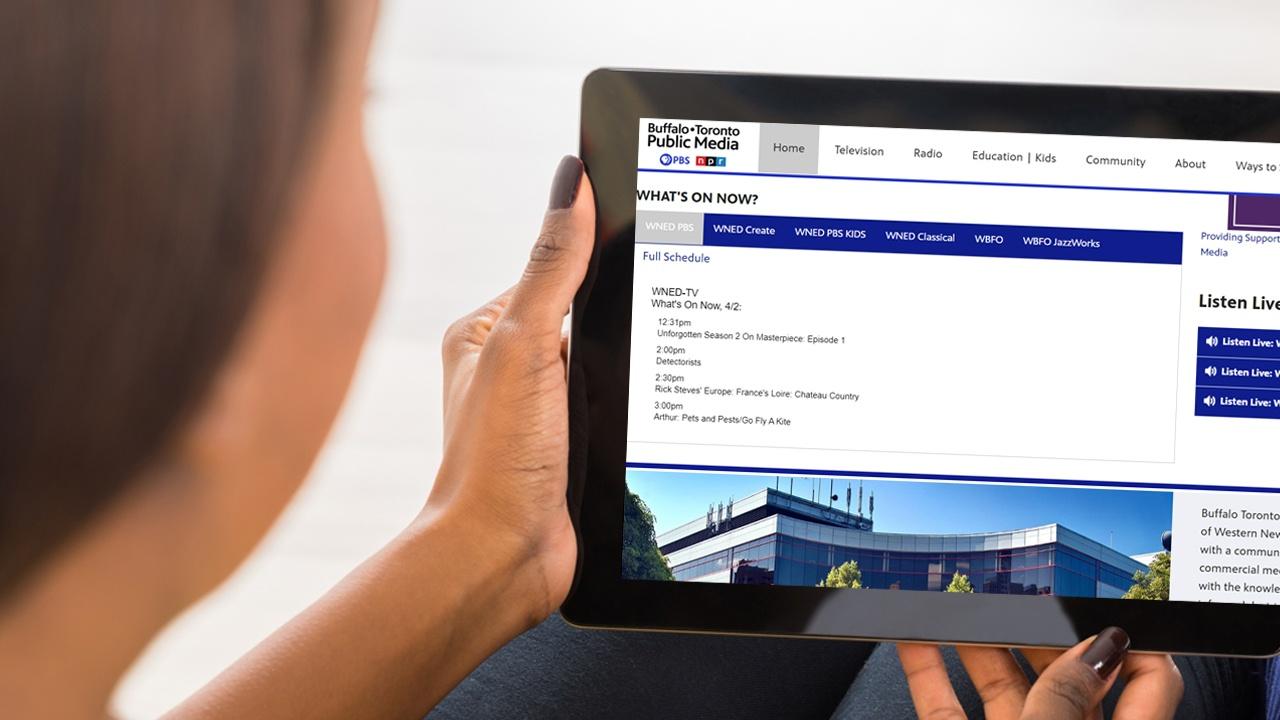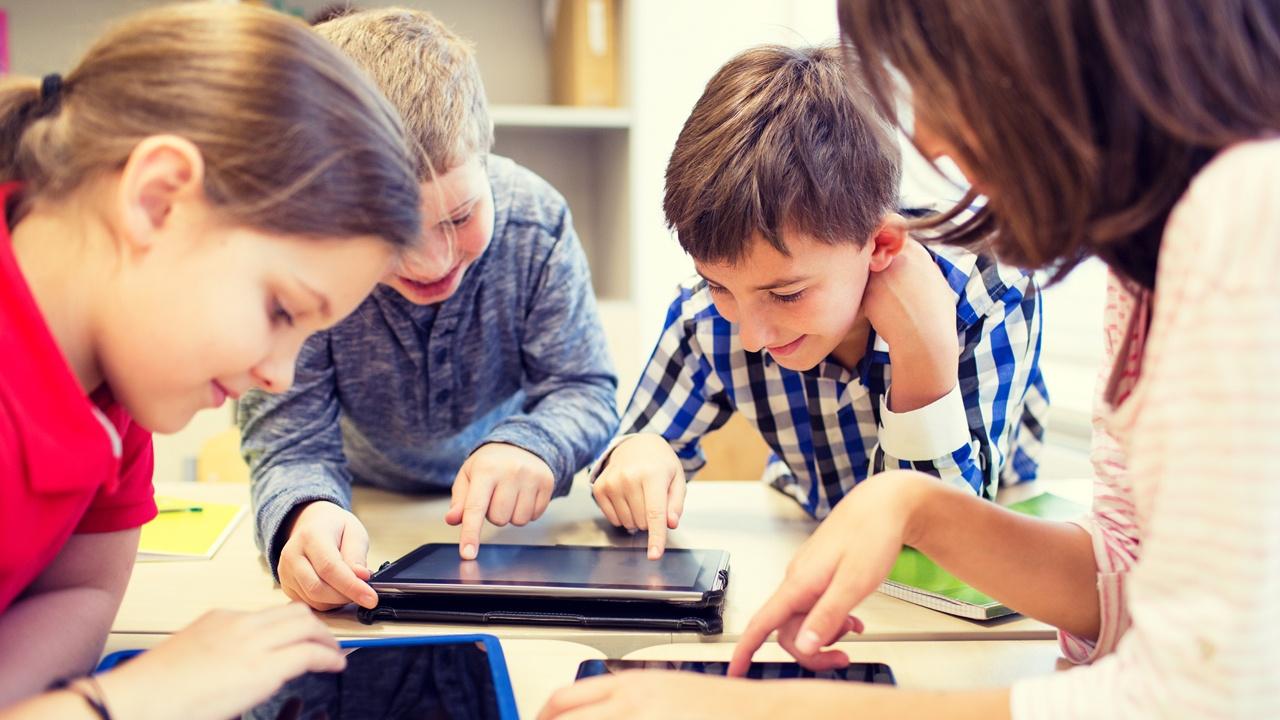 Where can I find content dedicated to kids?
Our website has sections with content tailored specifically for Parents & Caregivers and Kids. So get ready to jump-start family learning, explore parenting resources, crafts, games and activities. You can even connect your little one with the WNED PBS KIDS channel—available over the air on Channel 17.3 and streaming anytime, anywhere from our apps or right from wned.org.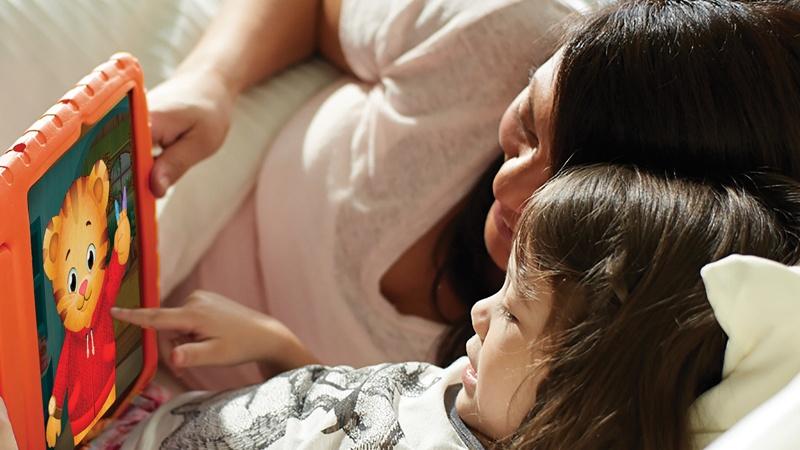 Discover additional content not available on our broadcast channels on wned.org!
We know more people are watching and listening to content online than ever before. In addition to streaming our television programs and radio services, we are dedicated to producing and presenting original content that you'll find right here on wned.org.
Our digital projects include Compact Science - a YouTube series from WNED PBS and the Buffalo Museum of Science that explores the wonders of science, Making Buffalo Home - a project that focuses on the stories of immigrants and refugees both old and new, WBFO's Mental Health Initiative- aims to normalize the conversation about mental illness by bringing this issue from the shadows into everyday light, Our Vietnam Voices- a series showcasing Vietnam veterans and others affected by the war in our region and Reach Out - Recognize Relationship Abuse, a project that brings awareness to teen dating violence and gives you the tools you need to start a conversation with someone you think might be in an abusive relationship.

wned.org also features digital series from public media including Rewire, Two Cents, The Art Assignment, America From Scratch, Physics Girl, Eons, Deep Look, Hot Mess, Gross Science and Space Time.
Immerse yourself in WNED PBS's Original Productions.
WNED PBS has been Western New York and Southern Ontario's storyteller for 60 years! The station long ago established itself as an originator of television content for PBS. Many of our productions highlight historic and cultural treasures of Southern Ontario and Western New York. Explore our productions, most of which can be streamed directly from our website— even in Canada. Many of the pages include additional information, photos, bonus videos, and educator resources.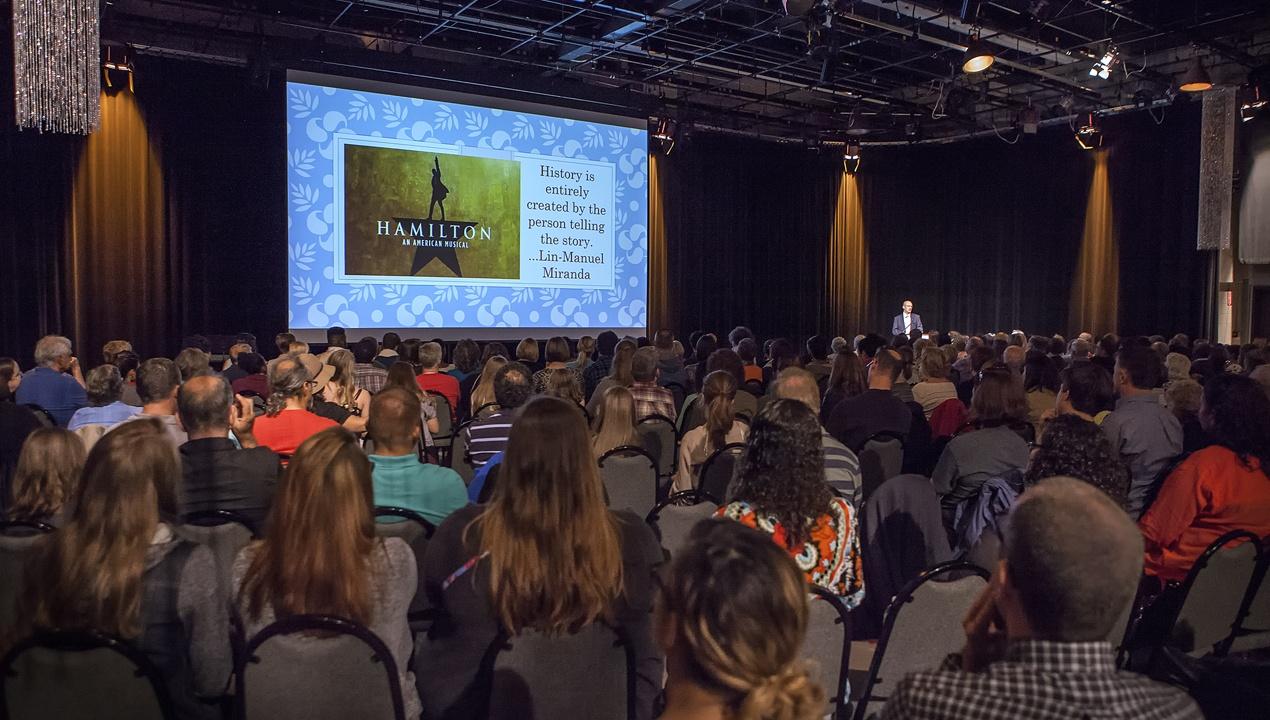 Where can I find out about upcoming screenings, events and opportunities?
Visit the Screenings and Events page of wned.org to learn about upcoming screenings and events from Buffalo Toronto Public Media.
Visit our Community section to learn about installations in our Horizons Gallery, community engagement projects like American Portrait, special series like Life Kit, multimedia content and more.
How can I learn about your shows?
Television:
Check out the WNED PBS Program Highlights page. You can watch previews for upcoming programs, explore behind-the-scenes content and extras from your favorite shows and be the first to find out what's coming up this week, this month and beyond.

Explore the WNED PBS Productions pages for local and national programs produced by our award-winning team.

For fans of lifestyle and how-to programming the WNED Create page is the place to find out about new shows, schedules and weekend showcases.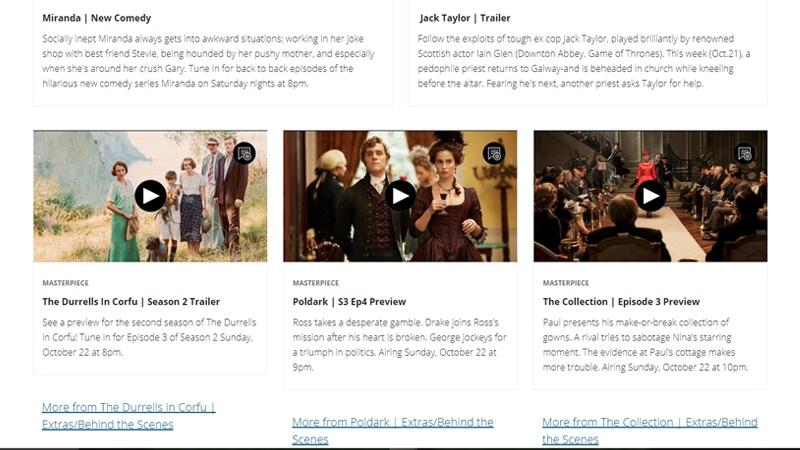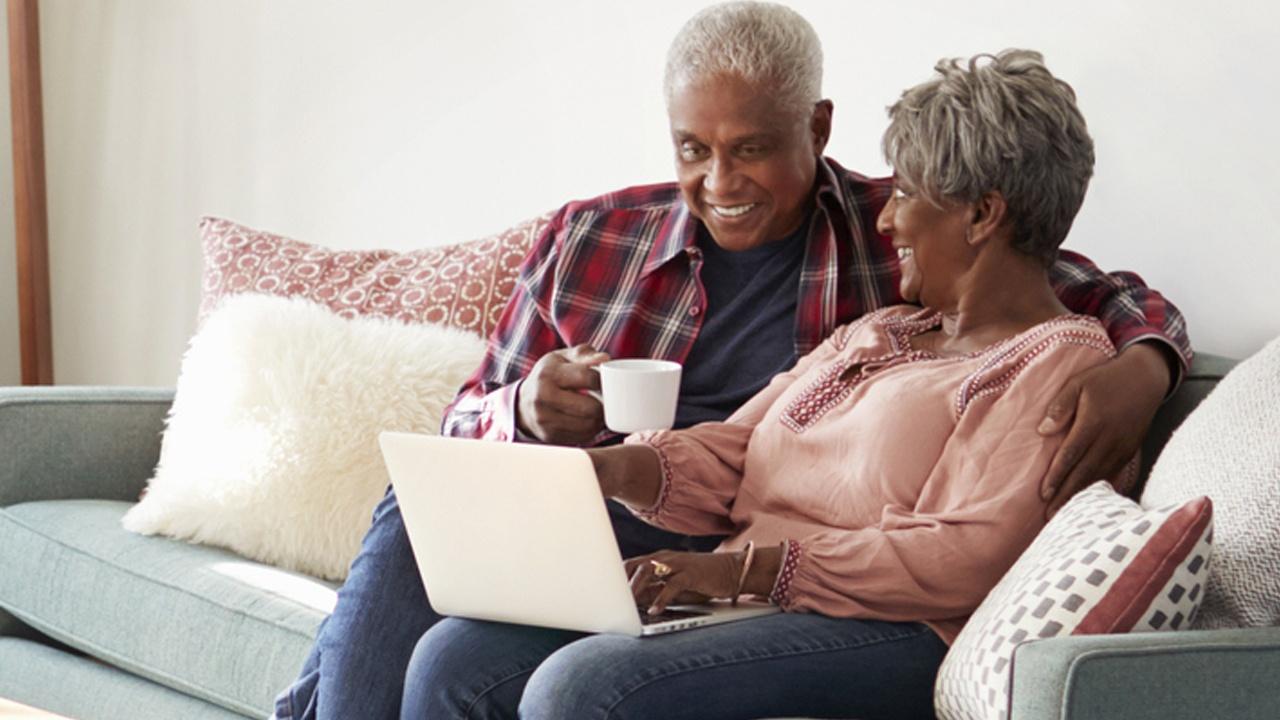 What was that song that just played on WNED Classical?
Use "Search the playlist" to find out what piece played two minutes ago, two hours ago or even last Tuesday. Simply enter the date and the approximate time and you can see everything that played that hour.
You can also search the playlists for The Bridge.