Women began their battle for the vote in Central and Western New York in the mid-1800s, most notably at the first women's rights convention in Seneca Falls in July of 1848. The upstate region was an epicenter of reform, tackling societal issues of abolition, religion, and temperance. Activism around these issues laid the groundwork for women and men to take on women's rights including the right to vote.
In New York, the suffrage movement's success depended on thousands of women, but today, many of their stories are absent from history. Discovering New York Suffrage Stories shares the journeys of four women who tirelessly navigated issues of religious intolerance, sexism, and racism in the fight for suffrage.
Matilda Joslyn Gage worked alongside Elizabeth Cady Stanton and Susan B. Anthony, drawing from the inspiration of Haudenosaunee (Iroquois) women. Paulina Wright Davis used her experience in the anti-slavery movement to organize women's rights conventions. She owned, edited, and published "The Una," a periodical solely dedicated to the elevation of women. This revolutionary use of the media gave suffragists a platform to spread their message. Later in the movement, Hester Jeffrey from Rochester, New York led black women's clubs and regularly crossed racial lines to work alongside white women for the vote. Mary Talbert, from Buffalo, NY elevated the issue of suffrage among Black women around the country, encouraging them to take on the issue of suffrage in their communities.
Sharing their journeys provides a more complete history of suffrage, which demanded the right to equal citizenship in America through the vote.

Susan Goodier, Ph.D.
Dr. Goodier studies U.S. women's activism, particularly woman suffrage activism, from 1840 to 1920. In her classes at SUNY Oneonta and as a public scholar for Humanities NY, she shares the stories of Black and white women in suffrage activism. Dr. Goodier has authored many publications about suffrage, including the book Women Will Vote: Winning Suffrage in New York State. Visit our complete suffrage reading list to find out more.
"Look at what these suffragists did, with all their quirks and faults and failings. And yet they moved beyond those failings in order to make change in the world. That, to me, is the most important thing that we can do as human beings."
---
Sally Roesch Wagner, Ph.D.
Dr. Wagner has taught women's studies courses for 50 years, focusing on interactions between ethnicity and gender and the influence of Native women on the suffrage movement. She continues to teach as an adjunct faculty member at Syracuse University. Dr. Wagner is also the founder and executive director of the Matilda Joslyn Gage Foundation. She has written extensively on Gage's life and legacy, including the book Sisters in Spirit: Haudenosaunee (Iroquois) Influence on Early American Feminists. Visit our complete suffrage reading list to find out more.
"Why do I do the work I do? I do because I'm in love with a dead woman. I do it because I love Matilda Joslyn Gage. She was an insufferable woman. She was absolutely relentless. She would have, and does, push me to my better self all the time. And I do this work because I consider it an honor to carry on the work that she began."
---
Lillian Williams, Ph.D.
Prof. Williams is Associate Professor and former chair of the Department of African American Studies at the University at Buffalo. Her work focuses on the intersection of race, ethnicity, gender, and social and political organizations. After decades of research, Prof. Williams is currently writing a biography of Mary Burnett Talbert.
"I figured if people understood the history that they would be receptive to change. So I teach African American history, women's history, because I want individuals to know the story and to use that knowledge to affect change."
---
Laura Free, Ph.D.
As a historian of voting rights, Dr. Free is committed to openly confronting suffrage's history of whitewashing and racism. Dr. Free is Associate Professor of History at Hobart & William Smith Colleges, a member of the NYS Women's Suffrage Commission, and host of the Amendedpodcast. You can find more about her book, Suffrage Reconstructed: Gender, Race, and Voting Rights in the Civil War Era, on our complete suffrage reading list.
"As we commemorate the 19th Amendment, I really appreciate that public historians are finally asking "Hey, there's so much more to this story than just the few people at the podium. Who else is involved?" It's so important to have a rich, diverse array of voices involved in figuring out what equality looks like and fighting for it."
---
Judith Wellman, Ph.D.
Dr. Wellman shared her passion for New York State history, women's history, and 19th century U.S. history as Professor at SUNY Oswego. Today she is principal investigator for Historical New York Research Associates, focusing on social and community history, women's history, the Underground Railroad, and preserving local historic sites. Among her many publications is The Road to Seneca Falls: Elizabeth Cady Stanton and the First Woman's Rights Convention. You can find it and other great book suggestions on our complete suffrage reading list.
"I think it's important to remember our history because it's not gone. It's part of us. When I look in the mirror in the morning, I see a reflection of these women that have come before me, and I know they're part of me, but I'm also a part of them. ... One of the things we can do to honor their memory that would probably make them most happy, whether you're Mary Talbert or Susan B Anthony is, be sure to vote."
---
Melissa Almeyda
A lifelong lover of history, Ms. Almeyda pursued her interest in the law and social change by obtaining her Juris Doctorate from The Catholic University of America, Columbus School of Law.
She continues to work for a world in which young girls and women have no societal limitations. Ms. Almeyda runs the day-to-day operations of the Matilda Joslyn Gage Foundation.
---
Mary Craig
An actress, historian, and advocate, Mary Craig performs throughout the Western New York region portraying Mary Burnett Talbert. When not sharing the story of this local icon, Ms. Craig has performed in numerous Artie-winning plays, written scripts for the stage and screen, and had an influential career in banking and non-profits. She is an invaluable member of the church and the local community.
---
Michael Galban
Michael Galban (Mono Lake Paiute/Washoe) is the curator and historian for the Seneca Art & Culture Center at Ganondagan State Historic Site. Mr. Galban lectures and writes extensively on the colonial history of the east and Haudenosaunee material culture. For over 20 years, he has worked tirelessly with Haudenosaunee communities to preserve ancient arts.
---
Robin Nowell
Robin Nowell is the unofficial historian for the Rochester African Methodist Episcopal Church, where Hester Jeffrey's stained glass windows are still preserved. Ms. Nowell uses her extensive storytelling experience to portray Hester Jeffrey at events throughout Rochester and the Western New York region. She has served as president of the Blackstorytelling League of Rochester, which is dedicated to improving the well-being of African American people through the tradition of storytelling.
---
Michelle Schenandoah
An inspirational writer, speaker, and thought leader, Michelle Schenandoah is a member of the Oneida Indian Nation Wolf Clan of the Haudenosaunee Confederacy. Ms. Shenandoah works for community development and leadership for Indigenous women through countless advocacy efforts and as founder of Rematriation Magazine. She also has an extensive background in law and business development, with a JD and LL.M. in Taxation from New York Law School.
---
Janine Waller
As Chief of Interpretation, Education, and Outreach for the Women's Rights and Harriet Tubman National Historical Parks, Janine Waller keeps suffrage history alive. She has spent her career sharing America's stories through her work in the National Park Service.
---
Bear Fox
Bear Fox is a Mohawk woman of the wolf clan in Ahkwesasne – the same clan that bestowed honorary adoption to Matilda Joclyn Gage.
Bear Fox is an accomplished singer, songwriter, and storyteller, who has produced albums of traditional songs via Bear Fox Music. She has developed collaborations with her singing group The Ahkwesahsne Women Singers. One of those songs can be heard in Discovering New York Suffrage Stories during the section on Haudenosaunee women.
---

Discovering New York Suffrage Stories | Film Credits
Produced by
Lynne Bader
Edited by
Chris Bové
Written by
John Grant
Lynne Bader
Narrated by
Ashley McKay Fowler
Cinematography by
Jim Zinkowski
Sound by
Tami Coleman
Bailey Critoph
Kristin Turo
Mix and Sound Design
Shaun M. Mullins
Propellerhead Media
Production Manager
Tami Coleman
Production Coordinator
Sufana Wajed
Engineer in Charge
Tom Vogel
Story and Archival Research
Anna Musun-Miller
Rachel Kahn-Taylor
Title Design
Eileen Elibol
Promotion
Heather Hare
Web Design
Christy Anne May
Nathen Schneekloth
Foundation Development
Lori Bannister
Education and Outreach
Beth Fronckowiak
Kayla Sears
Project Advisors
Susan Goodier, Ph.D.
Sally Roesch Wagner, Pd.D.
Lillian Williams, Ph.D.
Archives provided by
Alamy
Associated Press
Boston Athenaeum
Boston Public Library
Buffalo History Museum
Cornell University
The Gage Foundation
Getty Images
The Jones Library, Inc., Amherst, MA
Lewis & Clark Digital Collections
Library of Congress
Library of Virginia
Massachusetts Historical Society
Metropolitan Museum of Art – Gift of William E. Dodge & Lila Acheson Wallace
Missouri Historical Society
National Archives
National Association for the Advancement of Colored People
National Susan B. Anthony Museum & House, Rochester, NY
New York Public Library
New York Times
Oberlin College Archives
Oberlin Heritage Center
Rhode Island Historical Society
Rochester Public Library
Rochester Museum & Science Center
Schlesinger Library, Radcliffe Institute, Harvard University
Smithsonian National Museum of African American History and Culture
Syracuse University Library
Tennessee State Library & Archives
University of California
University of Michigan
University of Rochester Library
University of Toronto
Special Thanks
Caleb Abrams
Bear Fox
A.M.E. Zion Church, Rochester, NY
Fayetteville Cemetery
Forest Lawn Cemetery
Michigan Street Baptist Church
Lillie Wiley-Upshaw
Oneida County History Center
Seneca Art & Culture Center at Ganondagan
Women's Rights National Historical Park
Executive in Charge of Production
David C. Rotterman
Executive Producer
John Grant
"Discovering New York Suffrage Stories" is a Production of Buffalo Toronto Public Media who is solely responsible for its content.
© 2020 Western New York Public Broadcasting Association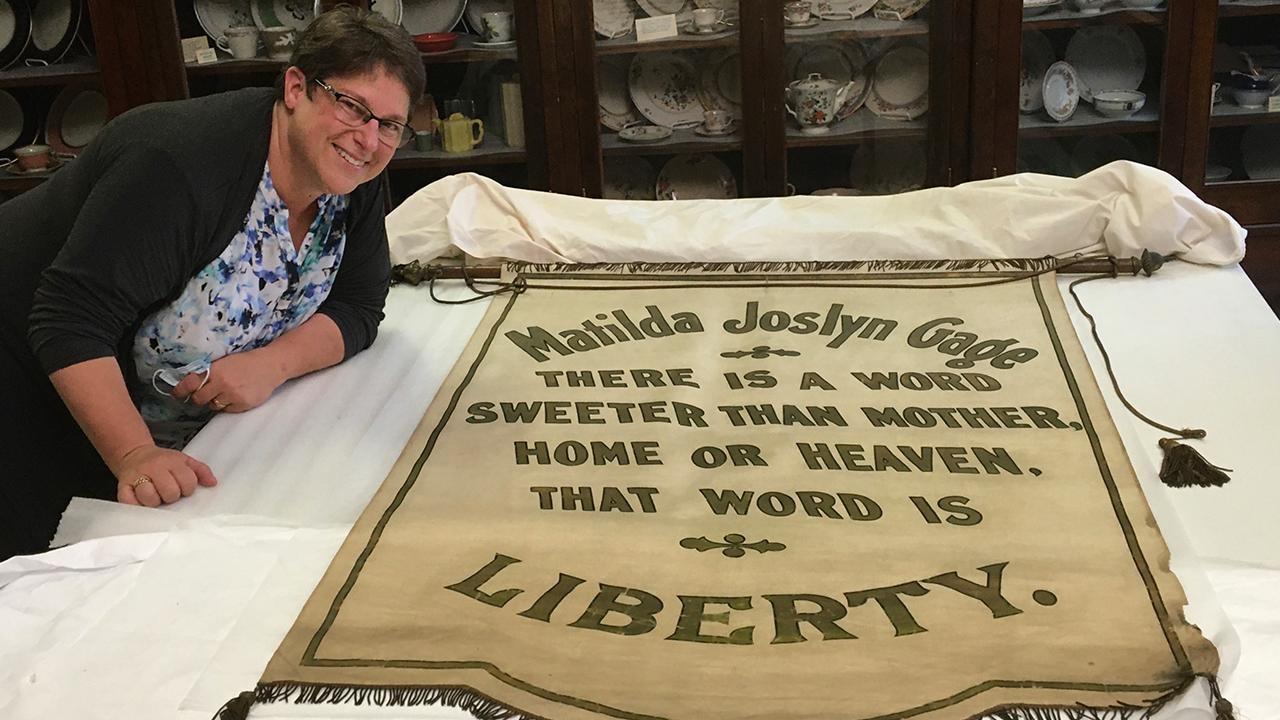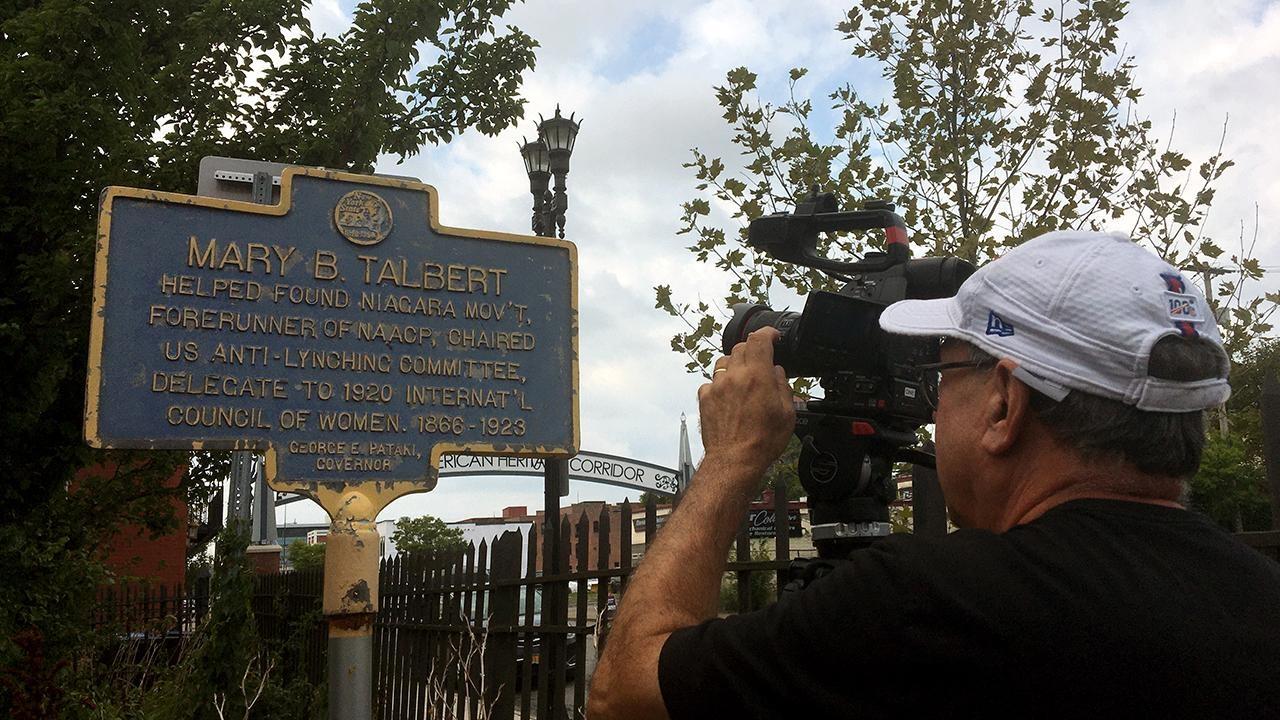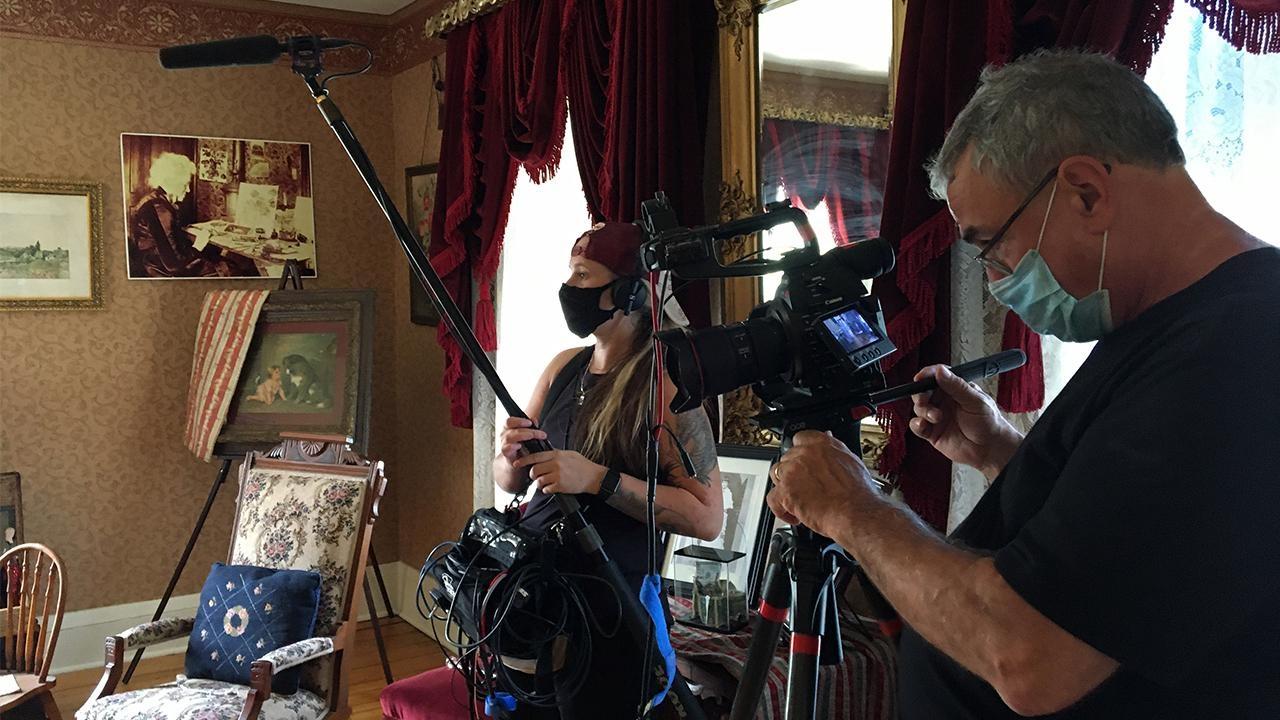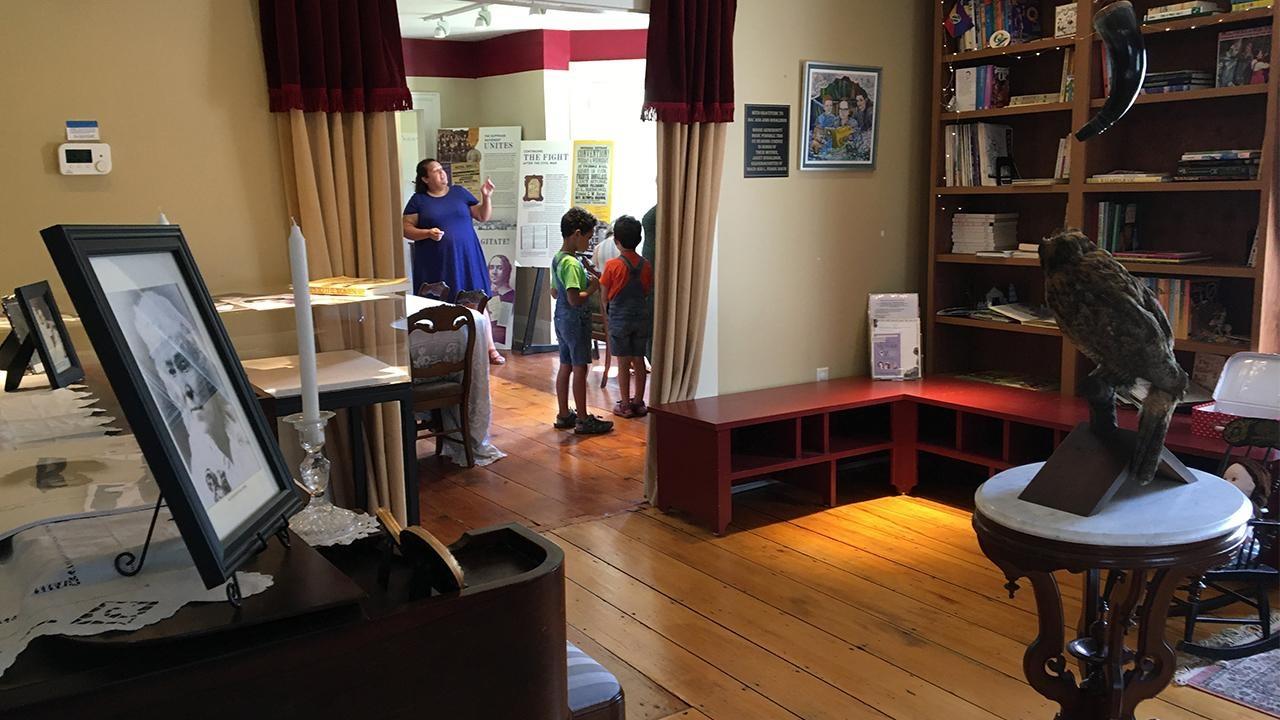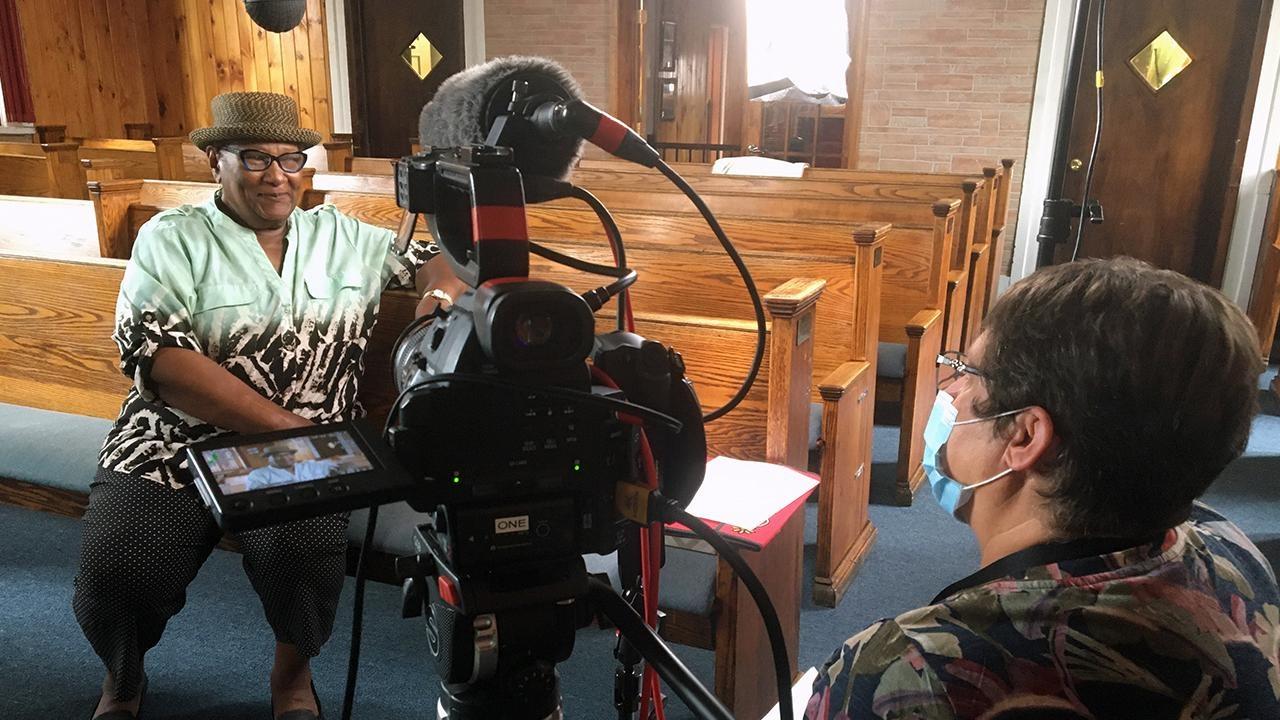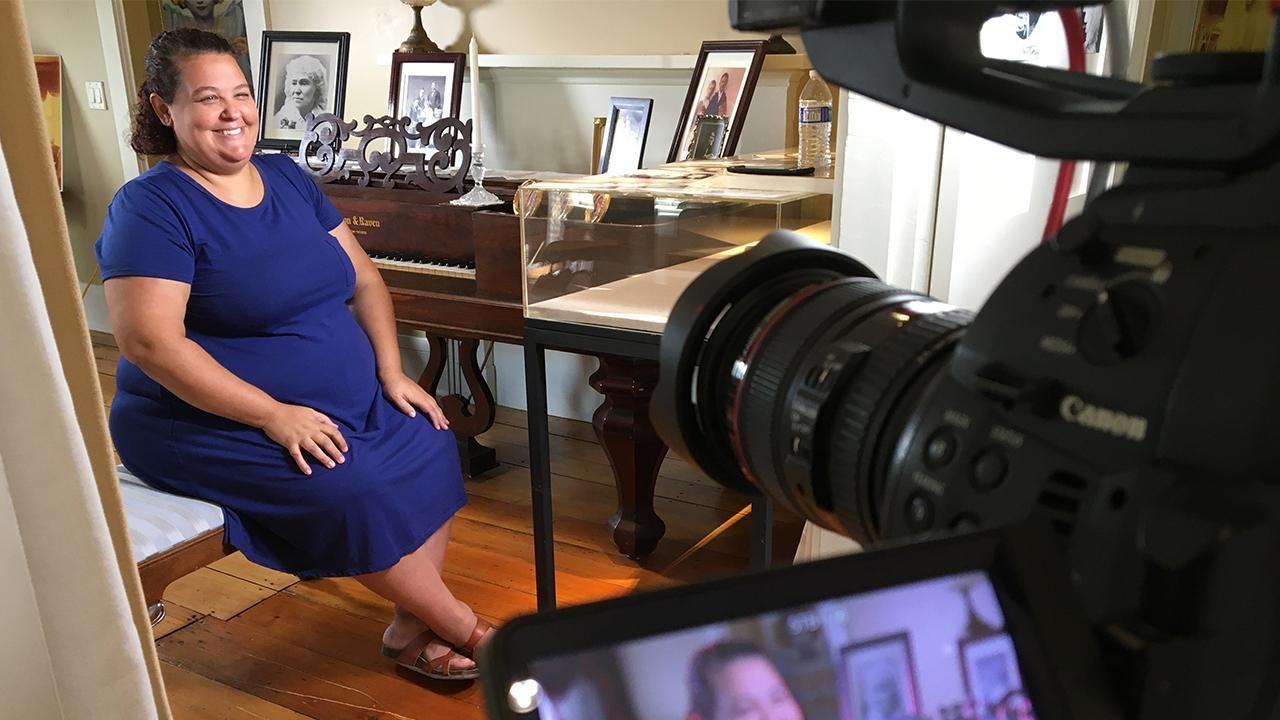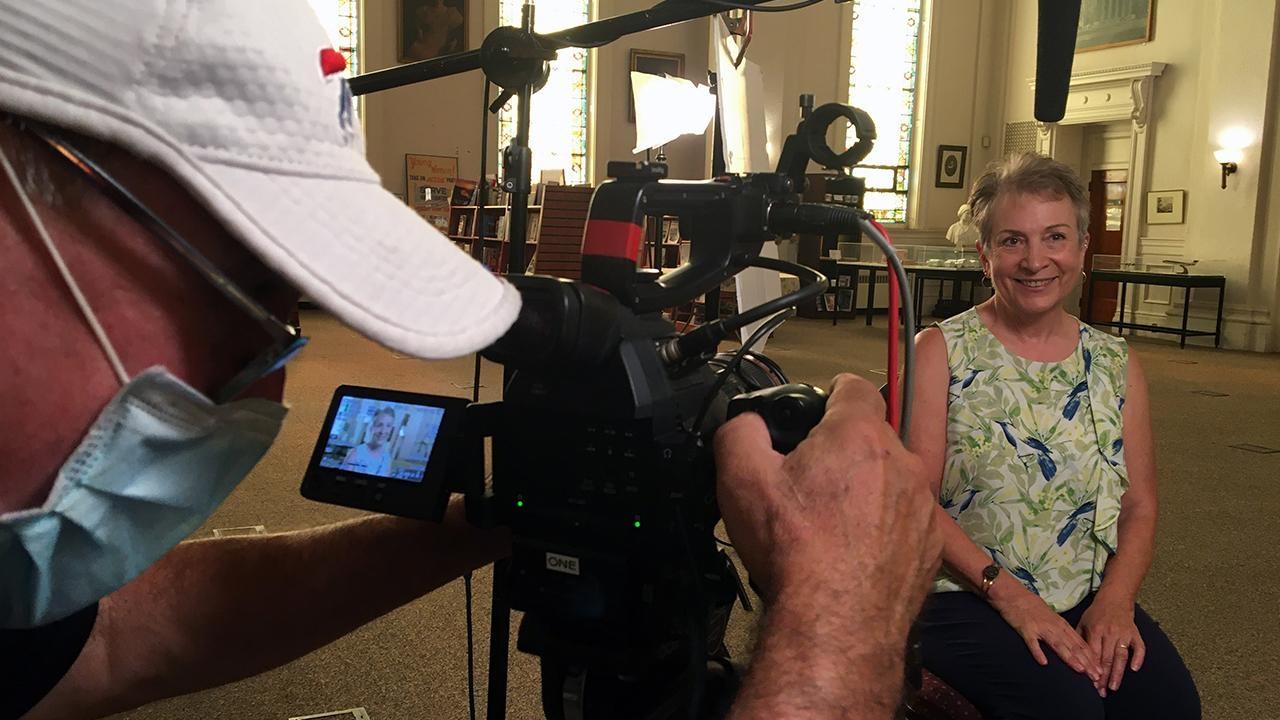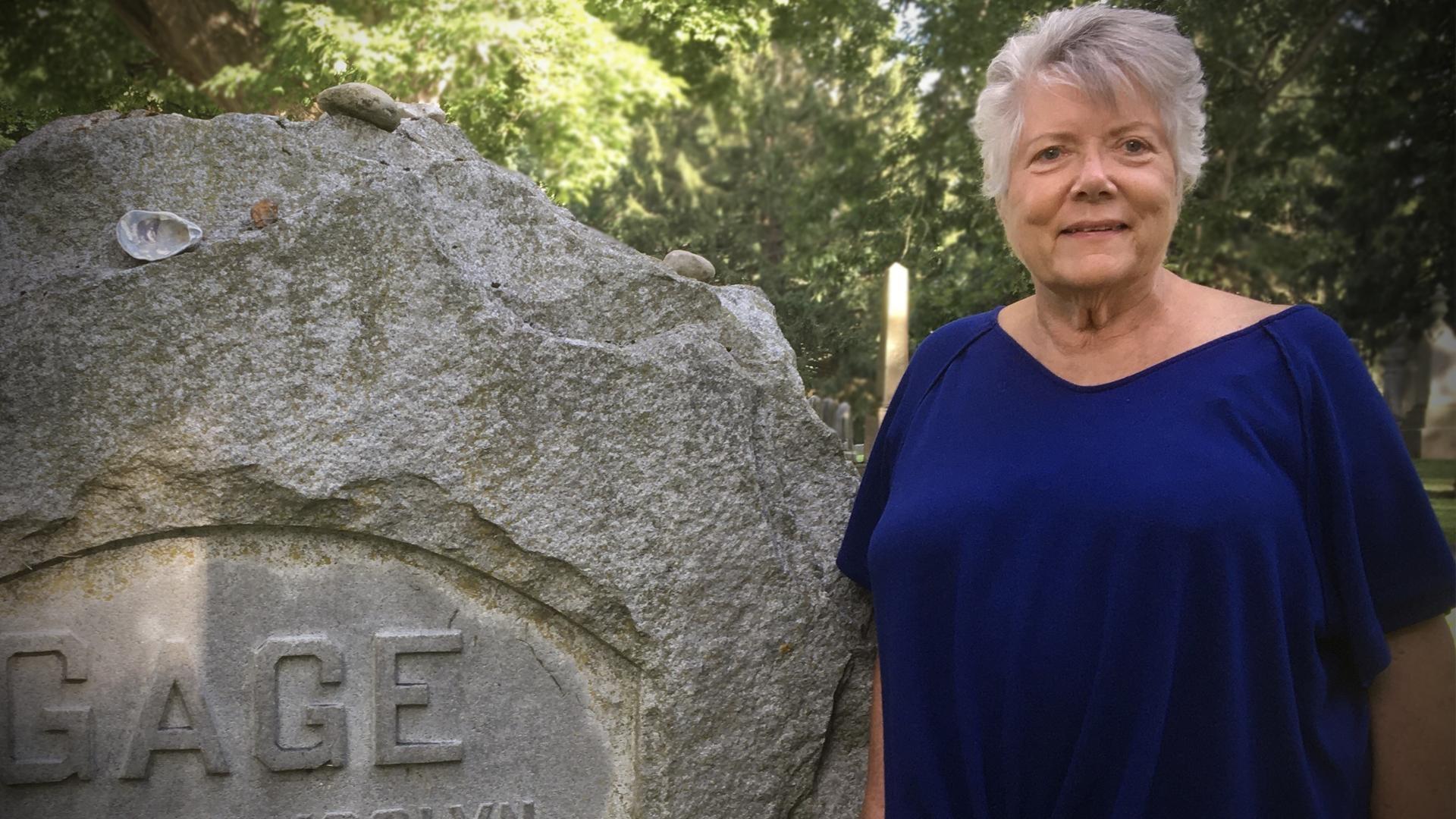 Major support for Discovering New York Suffrage Stories was provided by The National Endowment for the Humanities: Exploring the Human Endeavor, by the Susan Howarth Foundation, and KeyBank in partnership with First Niagara Foundation. With additional funding from the Fred L. Emerson Foundation and Humanities New York.