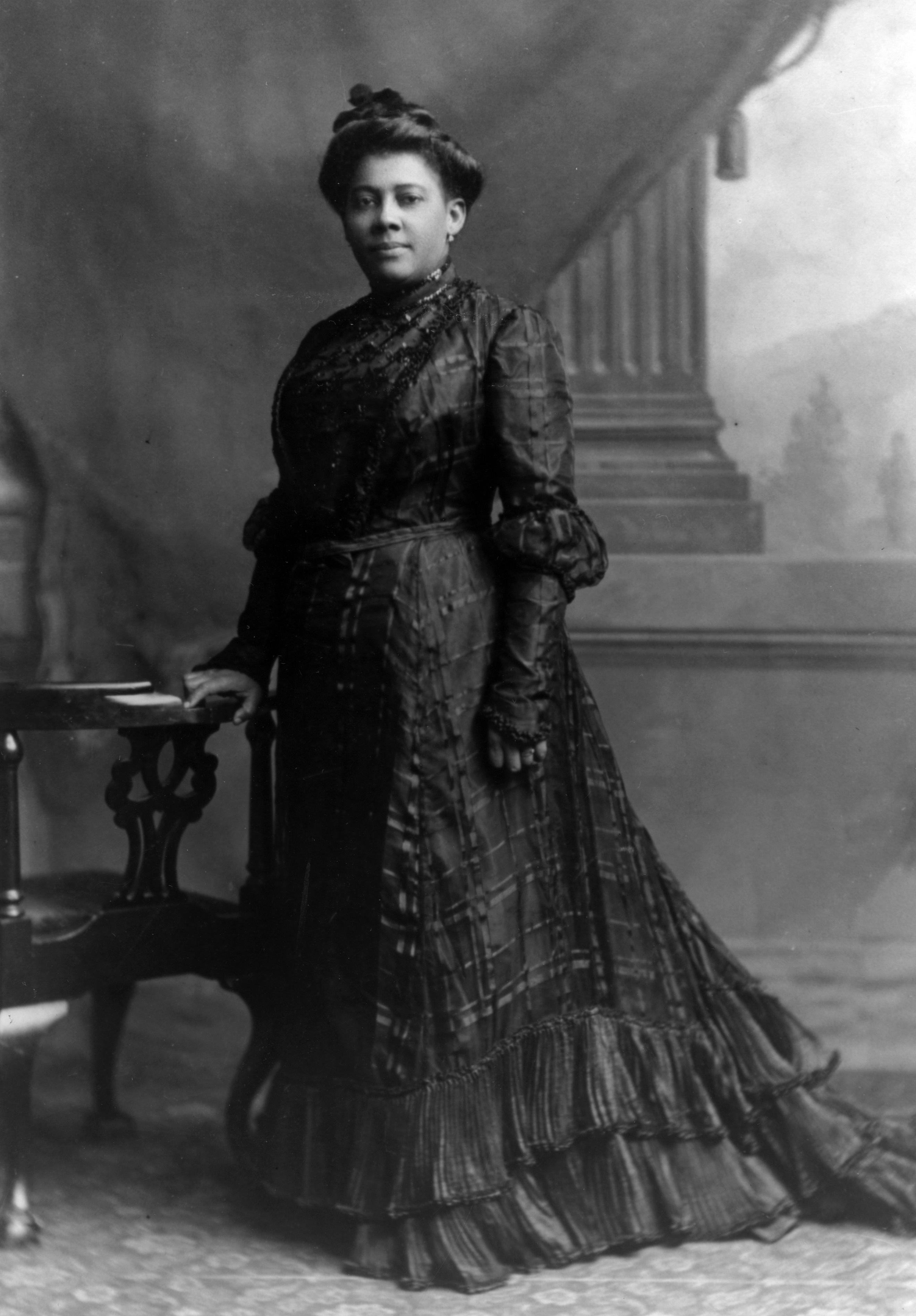 ---
Born September 17, 1866
Died October 15, 1923
---
"Mary Talbert was committed first of all to affect change in the lives of people. … She fought for suffrage because she saw the vote as critical to creating the world in which she wanted her grandchild, her daughter, and everybody else's children to live in. it's just extraordinary what she was able to do in her 57 years on earth."
— Dr. Lillian Williams, Associate Professor of Transnational Studies, University at Buffalo

Talbert's fight for suffrage was part of a fight for universal equality. As a Black woman, she understood the ways in which race and gender intersected, and her efforts focused on uplifting white women and African Americans in equal measure.
Talbert was born in Oberlin, OH, in 1866 to freeborn, entrepreneurial parents. She was a trailblazer even in her early years. The only African American woman in her class, Talbert graduated Oberlin College at 19 and began her career as a high school teacher in Little Rock, AR.
At the young age of 21, she was elected assistant principal of Little Rock's Union High School, the highest leadership position held by any woman or African American in the state. After just a few years, she met and married William H. Talbert, a bookkeeper and realtor from Buffalo, NY. Putting her career aside, she made her way north to be with him.
Talbert's civil rights and women's rights activism informed her involvement in the suffrage movement. For example, at the turn of the century, Buffalo was on the cusp of an international event: the Pan-American Exposition in 1901. As planning ramped up, Talbert became aware the exposition would include racist "Old South" and "Darkest Africa" exhibits.
She used her association connections and membership at the venerated Michigan Street Baptist Church to stage a series of protests. Although the exhibits were unchanged, Black clubwomen received unprecedented positive press. Talbert used her deepening understanding of protest and the power of media in the battle for suffrage.
In Buffalo, Talbert worked tirelessly alongside her white counterparts in the final decade of the suffrage fight. Talbert's years working for social justice through Black women's clubs had given her first-hand experience that many white suffragists didn't have. Having seen the power of the media during the Pan-American Exposition, she became an eager and prolific writer and she soon gained a national reputation. This fame gave her a platform to speak at the 1915 "Votes for Women: A Symposium by Leading Thinkers of Colored Women" in Washington, DC:
"It should not be necessary to struggle forever against popular prejudice, and with us as colored women, this struggle becomes two-fold, first because we are women and second, because we are colored women. Although some resistance is experienced in portions of our country against the ballot for women, I firmly believe that enlightened men, are now numerous enough everywhere to encourage this just privilege of the ballot for women, ignoring prejudice of all kinds… by her peculiar position the colored woman has gained clear powers of observation and judgment — exactly the sort of powers which are today peculiarly necessary to the building of an ideal country."
Beyond her suffrage work, Talbert fought passionately for universal equality. She and her husband hosted the first meeting of the Niagara Movement — the precursor to the NAACP — in their home in 1905. Later, her activism would take her across the globe. Talbert was a pioneer in international organizing efforts. She spent four months in Europe during World War I lecturing to and boosting the morale of African American soldiers and then traveled to Norway in 1920 to address the International Council of Women, speaking about discrimination faced by Black women in the United States.
Despite Talbert's renown as "the best known colored woman in the United States" and her stature as a former president of the National Association of Colored Women's Clubs, the National Woman's Party still rejected her as a speaker at its 1921 conference. They were not interested in promoting a "race" organization and not a "feminist" one, seemingly oblivious to the fact that Black women experienced race and gender simultaneously. Despite the passage of the 19th Amendment that year, Black women like Talbert were nowhere near achieving equal rights.
Talbert believed that race and gender were unifying factors to resolve class issues. For her, the fight for equal human rights was always intersectional. That fight for equality continues today. As we continue the work that Talbert started, we can learn so much from the ways that she created community connections and used her platform to bring groups together for the cause.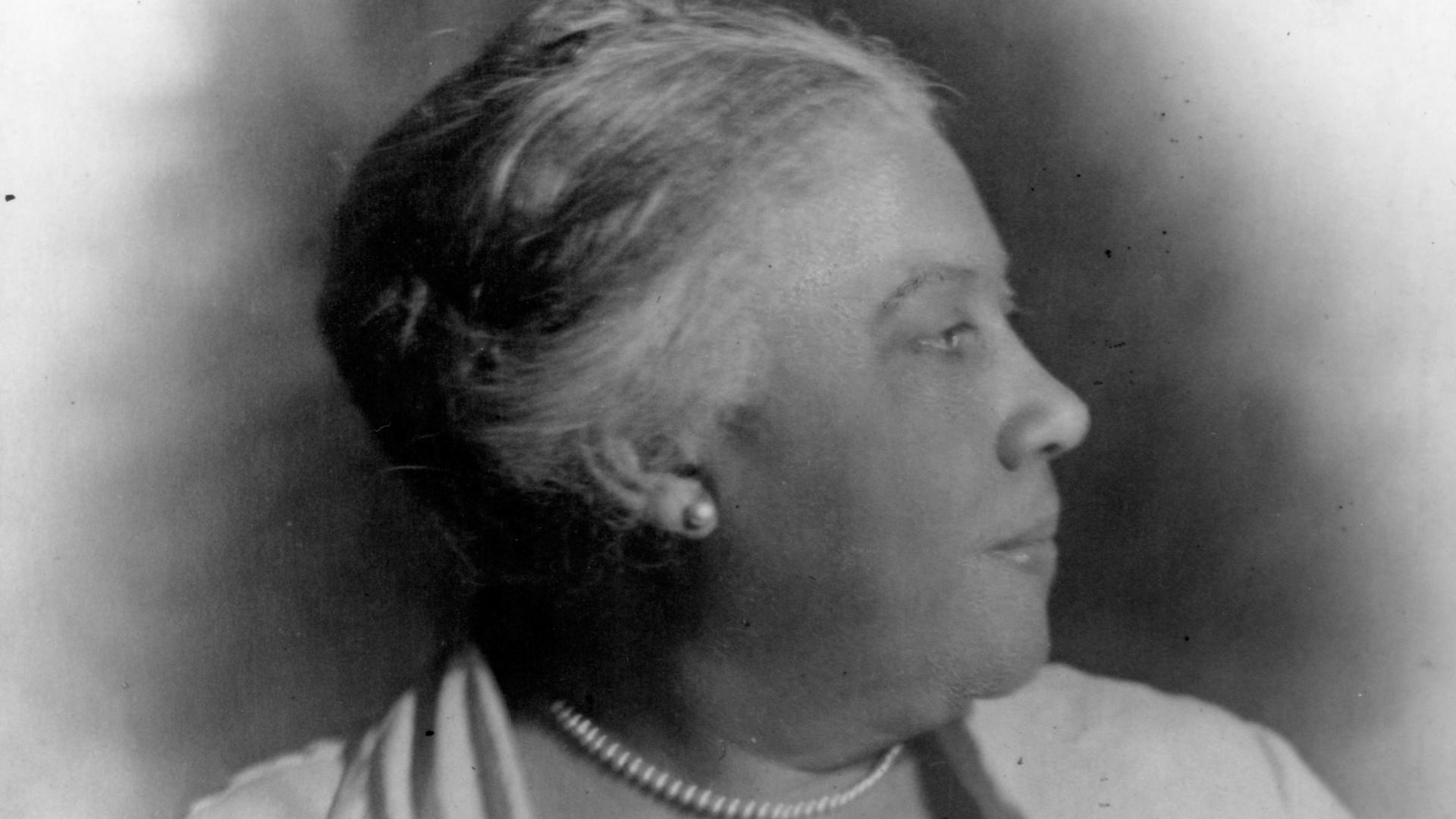 Major support for Discovering New York Suffrage Stories was provided by The National Endowment for the Humanities: Exploring the Human Endeavor, by the Susan Howarth Foundation, and KeyBank in partnership with First Niagara Foundation. With additional funding from the Fred L. Emerson Foundation and Humanities New York.